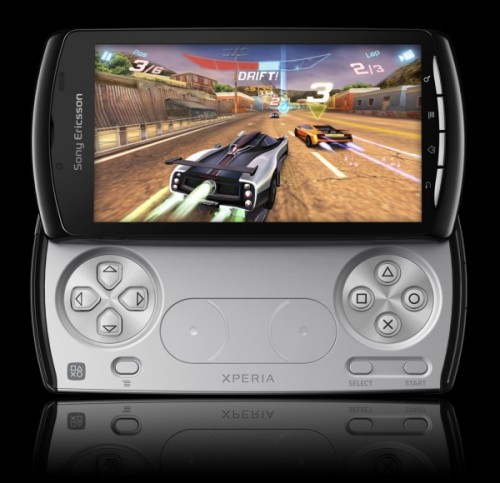 The long-awaited Sony Ericsson Xperia Play goes on sale here today at a recommended retail price of S$888. Telco subsidies are available, but the phone is exclusive to SingTel until 31 May, and depending on your mobile plan, will cost you anywhere from S$0 to S$649.
If you missed our hands-on article, here's a quick recap: the Xperia Play is the first PlayStation certified phone powered by Android 2.3 Gingerbread. It comes with the familiar PlayStation buttons and provides what we feel is the best mobile phone gaming experience on the market right now. Other specs include a 1GHz processor, 5-megapixel camera, and a 4-inch screen.
More than 50 titles optimised for the Xperia Play have been confirmed, including top franchises such as GLU/Activision's Guitar Hero and Gameloft's Assassin's Creed and Splinter Cell. Most importantly, the device will be compatible with PlayStation 1 games!
Out of the box, the Play will come preloaded with 6 games: FIFA 10, SIMS 3, Madden NFL 11, Star Battalion, Bruce Lee: Dragon Warriors and the classic Crash Bandicoot.
Sony is also working on the PlayStation Suite, which will be launched later this year. The Suite essentially amounts to an app store full of games for PlayStation Certified devices. There's only one such device right now – the Play – but hopefully we'll see more capable Android phones "certified" soon!
[Correction: We had earlier said Sony Ericsson was working on the Playstation Suite. This is incorrect. It is Sony that is working on the Playstation Suite.]
According to Sony Ericsson, updates to its new crop of Android phones will be deployed "in a timely manner". This doesn't say much, but as one of the company's flagship phones, we don't think the Play will be neglected for future updates.
Are you going to get one? Let us know in the comments!