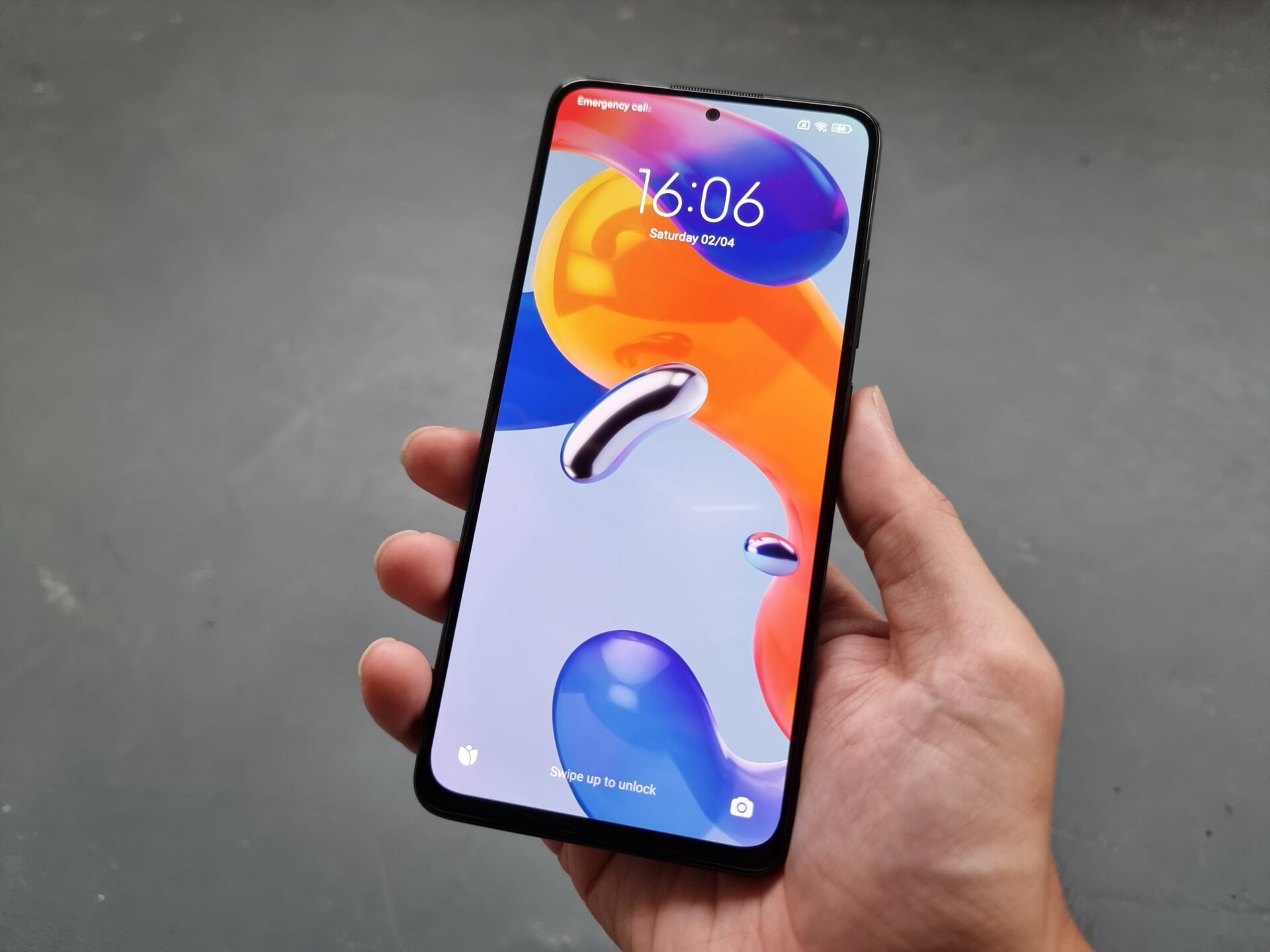 As part of Xiaomi's early-2022 refresh of its Redmi Note line, the Redmi Note 11 Pro 5G is an interesting value-packed phone to consider.
It sits on the upper end of the range with a mid-range Qualcomm Snapdragon 695 processor. It is bested by the Note 11 Pro 5G+, which packs a more powerful Dimensify 920 processor and a slightly brighter main camera.
The Redmi sub-brand is the flag-bearer of mid-range offerings from the mainland Chinese phone maker, while the Note moniker denotes a phablet-sized device. The review unit I had was the 8GB/128GB variant retailing at S$429 (e-commerce platforms can retail the device for less). There is also a 6GB/128GB version selling for S$399.
For those who do not require 5G connectivity, there is the basic Redmi Note 11 Pro running on a Helio G96 processor, at S$359 for the 6GB variant and S$379 for the 8GB variant with a generally similar frame and camera system (The non-5G siblings include a depth camera sensor, but as explained before, they are not critical).
Design and screen
With this iteration of the Redmi Note, Xiaomi is dropping the curves on the back and sides, but kept the rounded corners. The end-result looks like an iPhone 12 or 13, actually.
Turn the device to the back, however, and it looks sufficiently different. The smooth matte, brushed metal back and sides are more fingerprint resistant than the glossy rear of its older siblings, and less prone to micro scratches as well.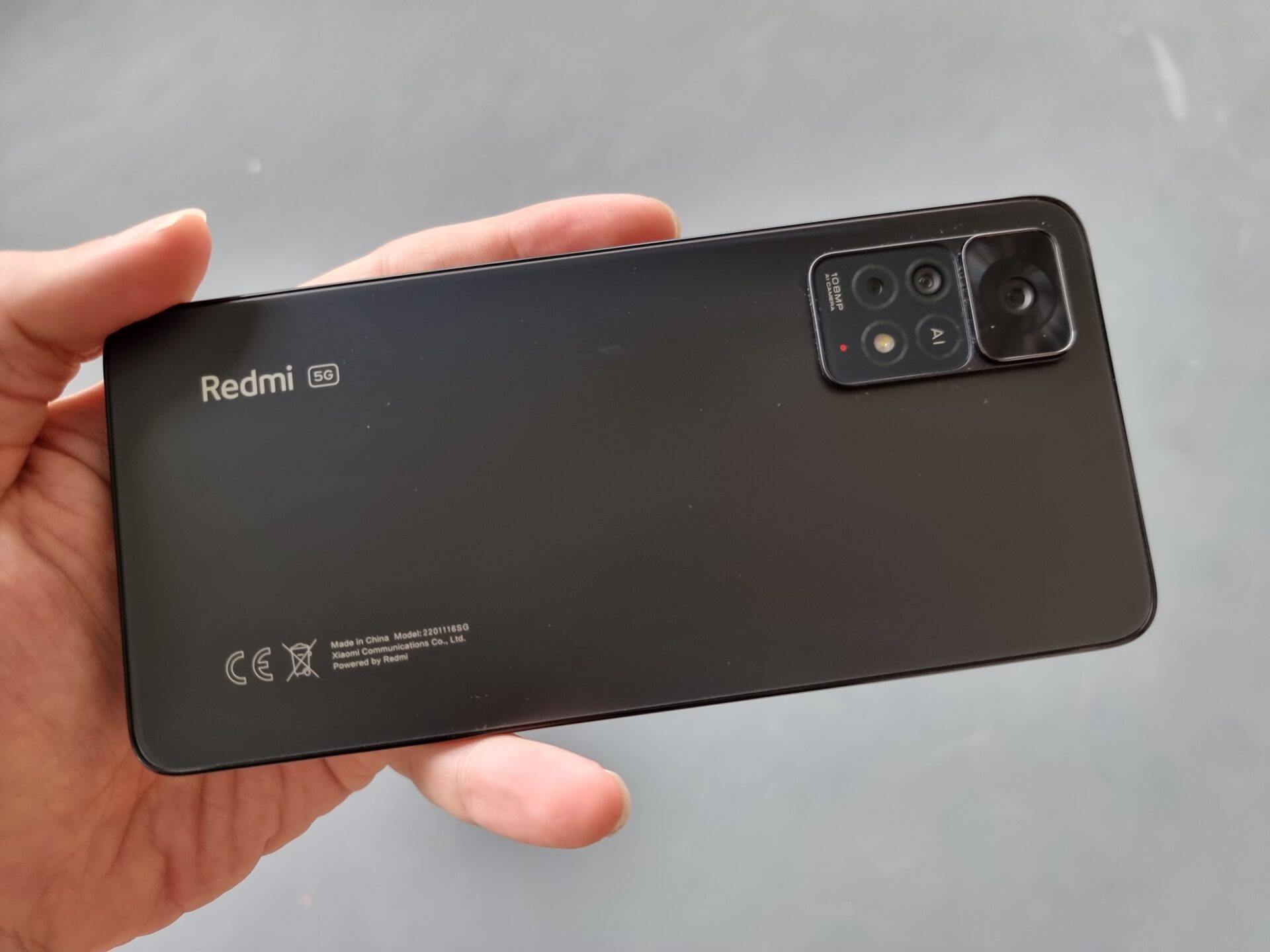 Nevertheless, the finish remains a generally smooth one, and can slip out of one's palms if not careful, so do get a case and keep it on.
In an era of unceremonious cuts to bundled paraphernalia, Xiaomi deserves kudos for continuing its tradition of including a transparent case for the phone in the box, and for not making the power adapter a S$39 add-on.
The camera module adopts a horizontally-stacked, dual-rectangular layout. The upper rectangle holds the main shooter, while the secondary ultrawide and telemacro cameras sit on the bottom left.
Xiaomi has cleverly incorporated a camera LED flash, and a circular "AI" branding to complement the two imaging lenses. The outcome is a very pleasing symmetrical module design that neither tries to obscure the camera bump, nor amplify it into a statement piece.
A SIM and microSD (nice) card tray, and one of two speakers adorn the bottom of the device. The other speaker fires from the top of the device, which does offer more balanced sound than devices relying on the headset speaker.
A headphone jack – an increasing rarity on smartphones – sits proudly to the left of the top speaker. Volume control and power buttons are on the right bezel.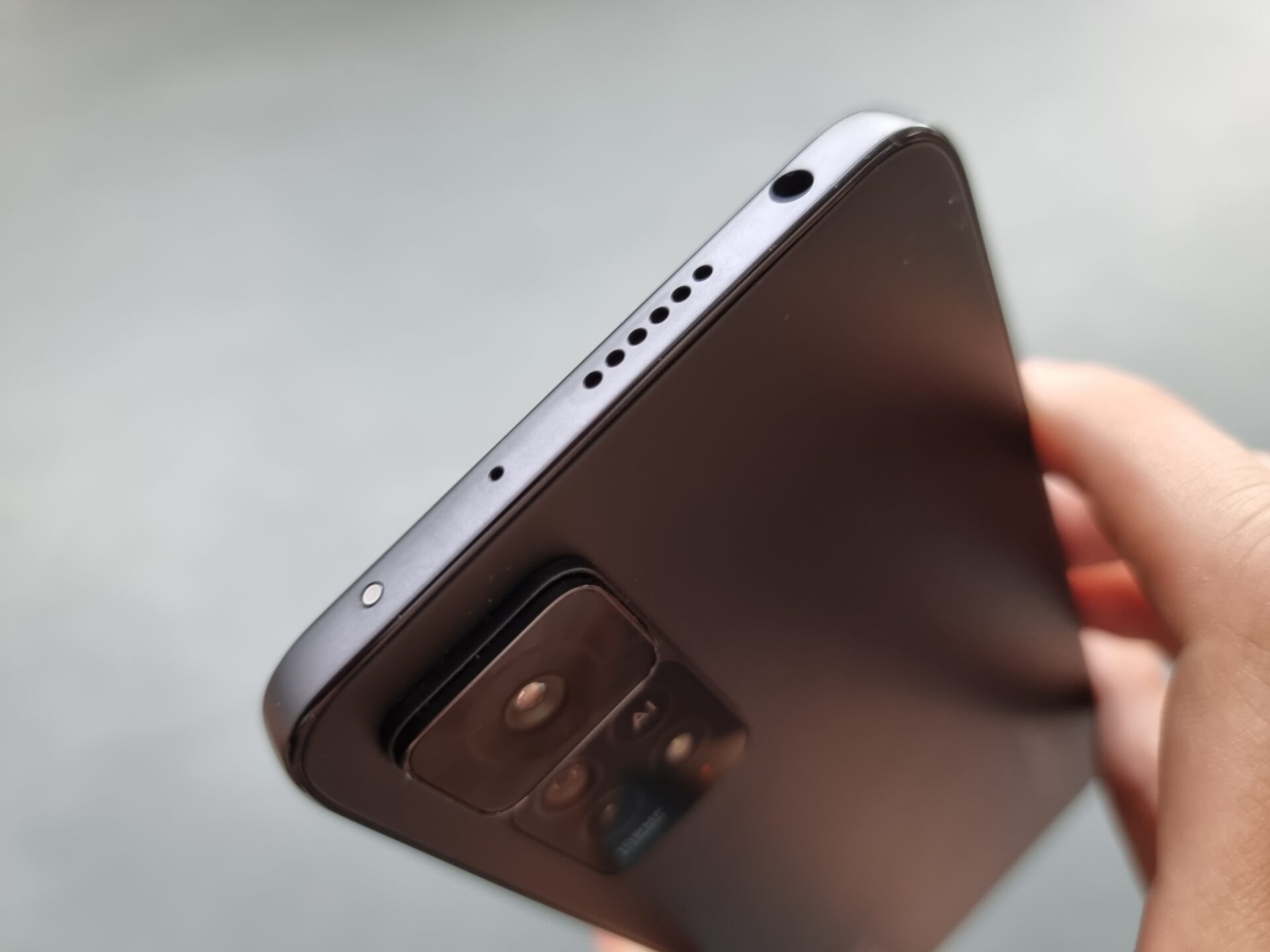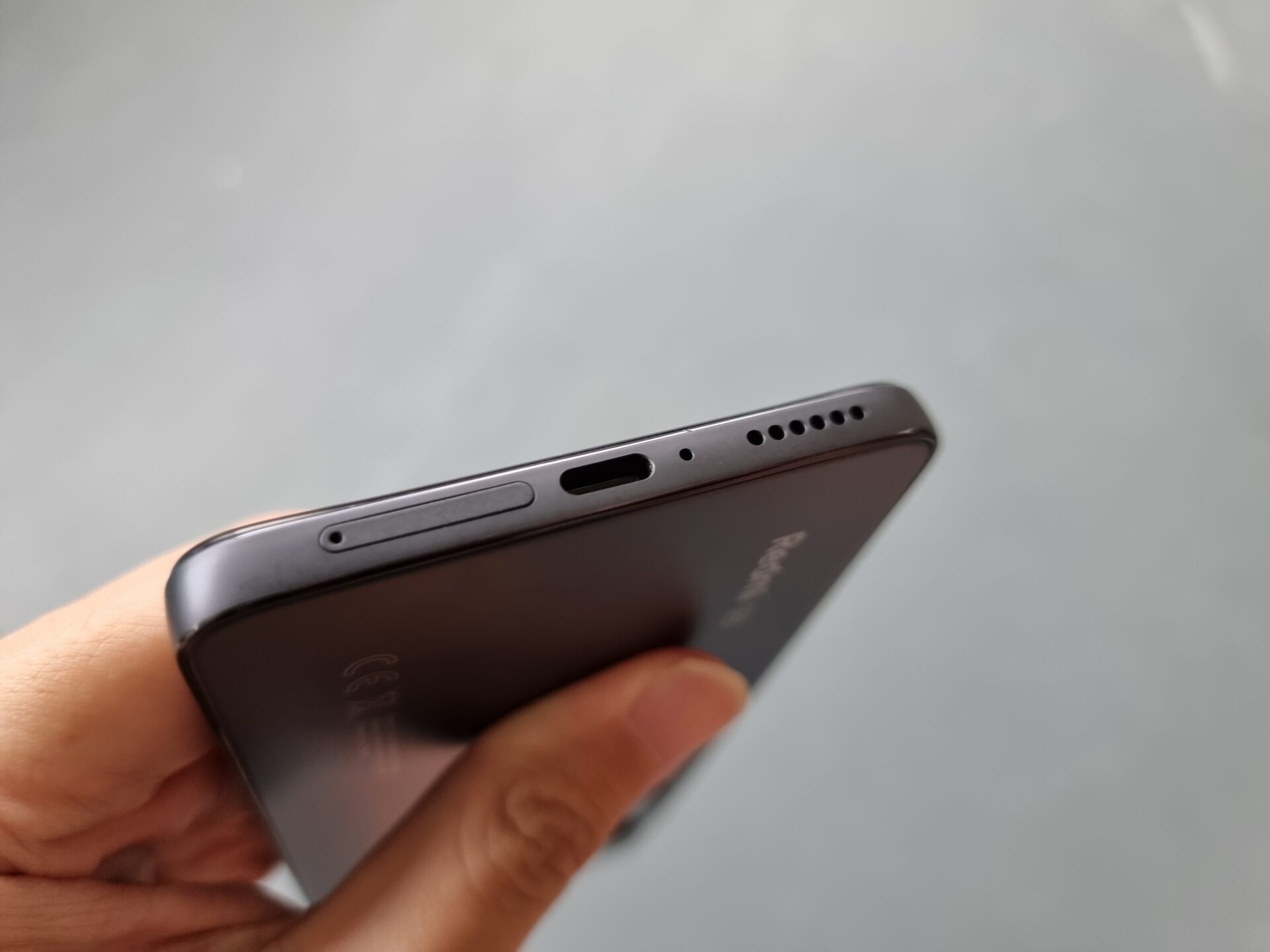 I liked holding the device, and it felt more premium than its price would suggest. Measuring 164.2 x 76.1 x 8.1 millimetres and weighing 202 grams, the Redmi Note 11 Pro 5G is lighter than its phablet competitors without feeling plasticky, a feat considering its 5,000mAH battery pack and 6.67-inch screen.
The display here is an AMOLED, Full HD, 1,080 x 2,400 pixel panel with DCI-P3 gamut support. The glass is hardened Corning Gorilla Glass 5, which is decent, but not the latest Victus/+ offering. Screen-to-body ratio here is reminiscent of an iPhone 13 than its Pro sibling, which means good, but more visible bezels than true full-fat flagships, but I am nitpicking.
Colours and viewing angles are very good as expected of an AMOLED unit, but can be just a touch too reflective. It is amazing how far we have come for a S$400 device. The default colour palette is more muted than a typical Samsung, but I actually enjoyed it as it was not quite as lifeless as some early Google Pixels.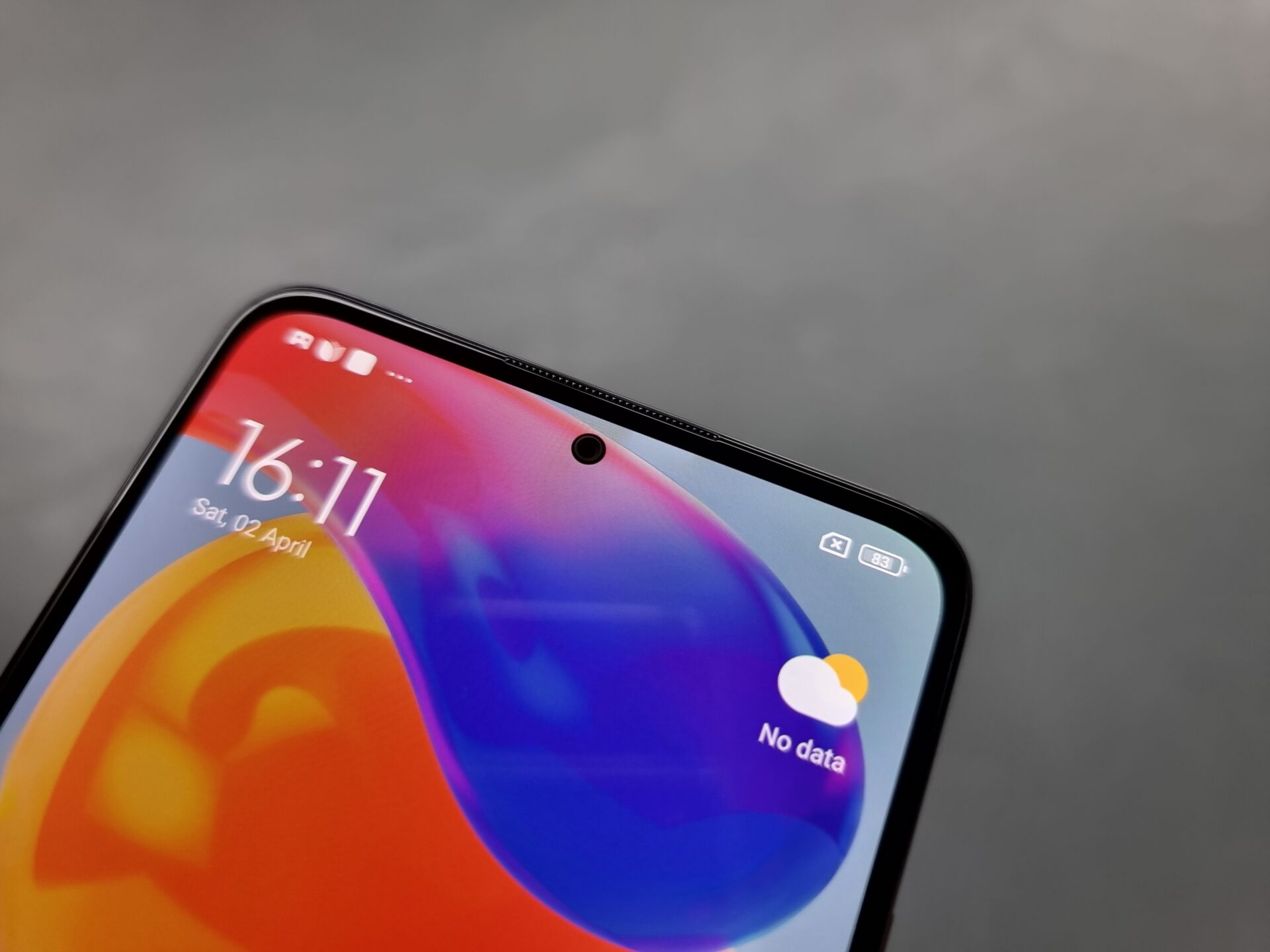 My main gripe with the device is that the metallic body was too effective at (or its internals not effectively designed for, depending on perspective) dissipating heat. This was especially pronounced in my experience snapping images on a bright day.
The screen limited itself to a maximum 40 or so percent brightness about 10 minutes into my tests and became hot to touch. This made the framing of shots difficult under the afternoon sun.
The 120Hz refresh rate is activated via the Refresh Rate menu (why, of course) under the Display settings page. Unfortunately, the Redmi Note 11 Pro 5G stuck to the chosen refresh rate nearly all the time in my tests, except when I played a video or started a game.
120Hz refresh rates can chew through battery life, and refresh rates should dial down when the occasion does not call for it. I hope this will be addressed through a software update in the future.
Performance and battery life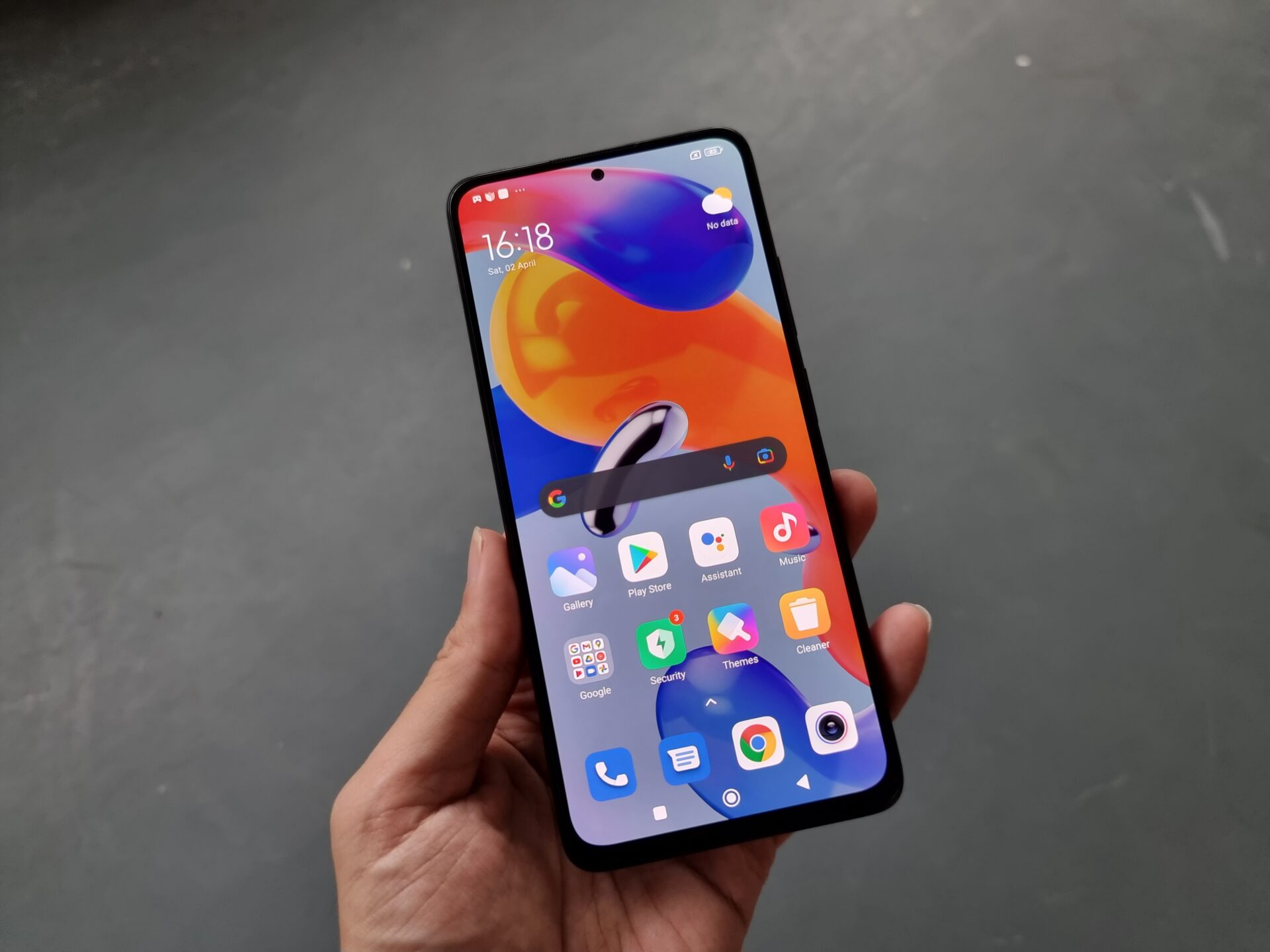 The Xiaomi Redmi Note 11 Pro 5G uses a mid-range Snapdragon 695 5G processor that is manufactured on a 6-nanometre process, which is a little behind 2022 mobile processors fabricated on an improved 4-nanometre node.
Instead of the 1 prime-3 performance-4 power efficient core arrangement common to top-range mobile processors today, Qualcomm uses a slightly older big.LITTLE configuration by clocking 2 performance Kryo 660 cores at 2.2GHz and 6 efficiency cores at 1.7GHz. A mid-range Adreno 619 graphics unit accompanies the processor setup.
Midrange devices today are no longer going to struggle with general navigation and browsing, especially not from a phone maker with competent software chops such as Xiaomi. The MIUI has often been decried as heavy, but I generally do not agree.
Theming options are aplenty, but out of the way unless if you seek them out. Having the app drawer off by default may affect the sensibilities of some Android purists, but I do not feel the snappiness of the Redmi Note 11 Pro 5G has been compromised as a result.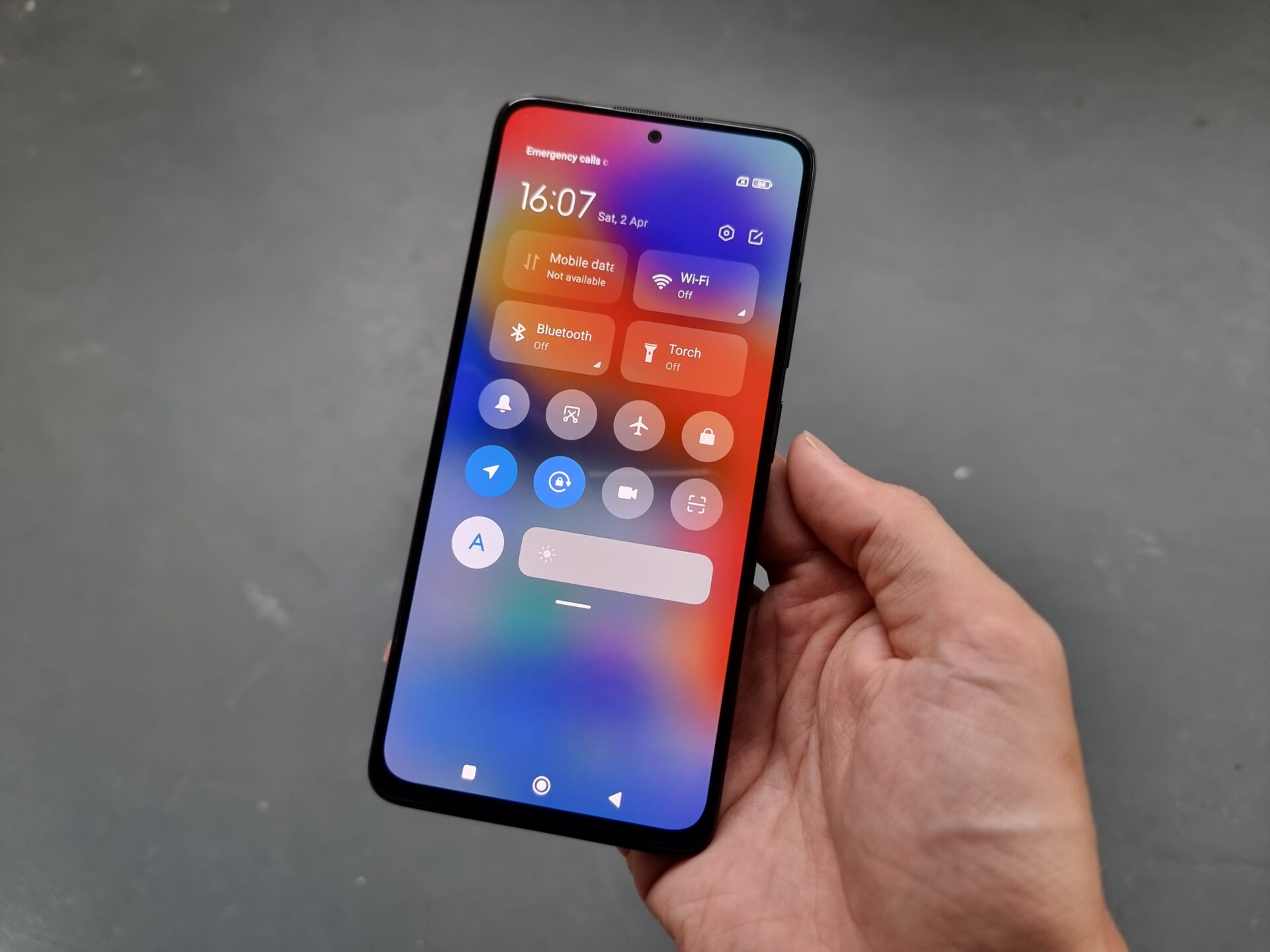 I picked PCMark 10 for Android to put the Redmi Note 10 Pro 5G through its paces running the Work 3.0 benchmark. It featured day-to-day performance workloads browsing the Web, editing photos and videos, as well as writing and manipulating data.
The average score of 10,475 is middle-of-the-road at rank 165 on UL's comparison site, landing among other Xiaomi and Oppo devices running on midrange silicon like Helio G95 and Snapdragon 778G.
Still, this did not impact my day-to-day use experience in a big way, at least for uses today.
To test out the device's graphics chops, I fired up Asphalt 9: Legends. Anti-aliasing is minimal, and I can feel the lag in two slower motion cutscenes, but gameplay on its own is smooth and fuss-free. 3DMark for Android (Wild Life), which tests the performance of commonly-used game rendering engines on the device, threw up a score of about 1,197.
The Redmi Note 11 Pro 5G basically stuttered through the benchmark with 6 to 9 frames per second renders, at rank 434 on UL's charts. I also ran the Sling Shot benchmark, and the device churned out 12 to 15 frames, leading to an average score of 3,879.
The benchmarks are designed to stress the device more than high-end games of today like Asphalt, which does mean one should expect to dial down settings when playing games to be released in the future.
The fingerprint sensor is built into the power button, like most mid-to-higher end devices. Registration took a few prints, but the sensor worked accurately. This is a proven, fuss-free way of deploying the tech.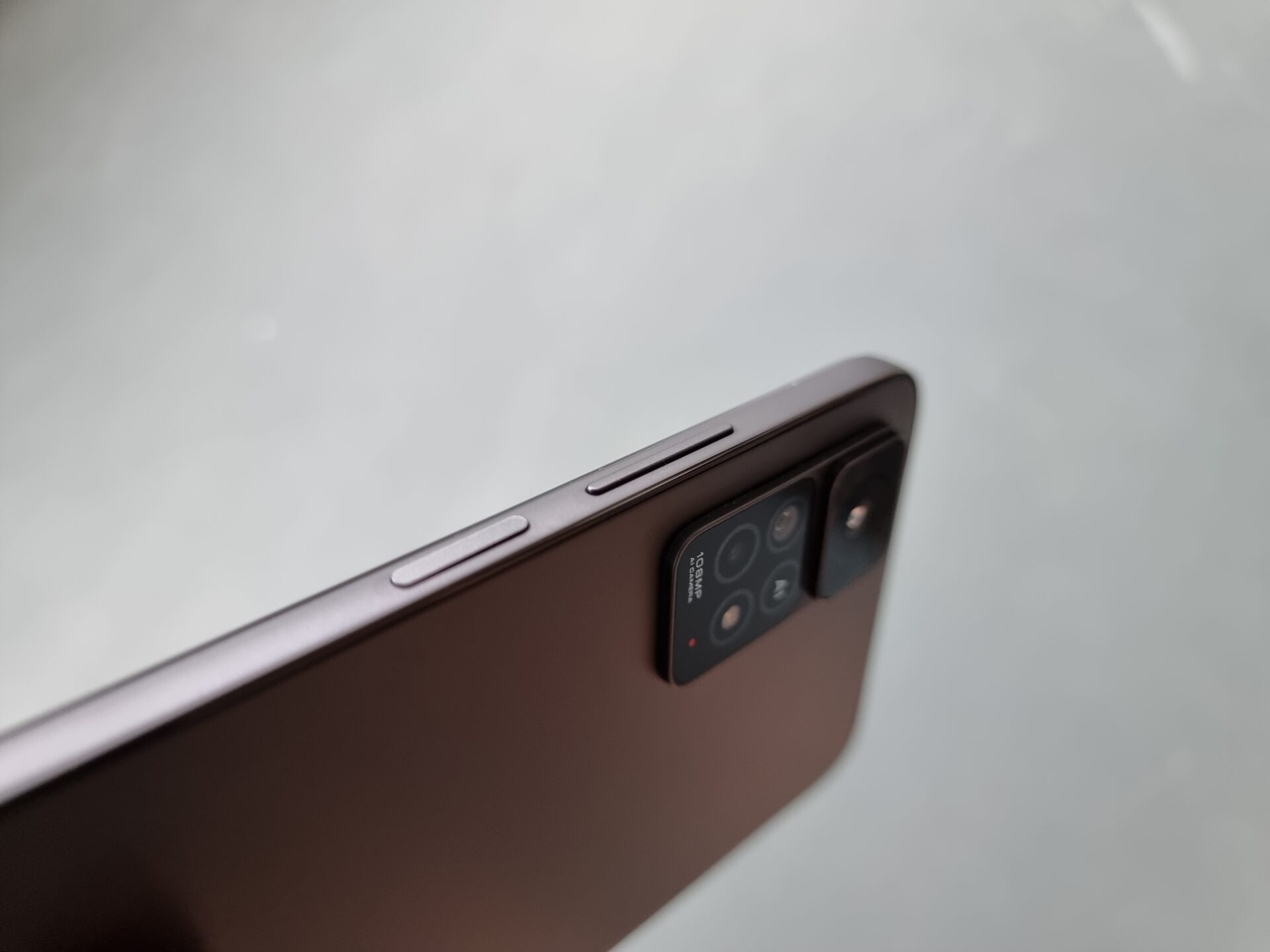 The top and bottom firing speakers are of similar size, and built into the bezels. The trebles can sound a little hollow, but there is no distortion and the sound is balanced from both the left and right channels. Not all flagships today can offer this readily.
If you are looking for better sound quality, the good news is, the Redmi Note 11 Pro 5G comes with a headphone jack, so feel free to plug in your own sets of cans.
Battery life from the 5,000mAH cell is good. I have near 50 per cent battery life left after testing the camera, some gaming, and consuming of social media, after a day.
This is despite keeping the device on a 120Hz refresh rate. The processor and graphics chip may not be top-of-line, but the phone will keep you chugging along the entire day.
The Redmi Note 11 Pro 5G supports 67W fast charging with a compatible charger. The solution is proprietary to Xiaomi, so keep that bundled charger.
I can reach close to 50 per cent charge within 15 minutes, and a full charge took about 50. They are admirable results for a midrange device when bigger players like Samsung and Google are struggling to bring anything more than 30 watts charging to their flagships.
The device also continues to provide IP53 water and dust proofing, which is more than sufficient for an occasional sprint through a sudden downpour.
Cameras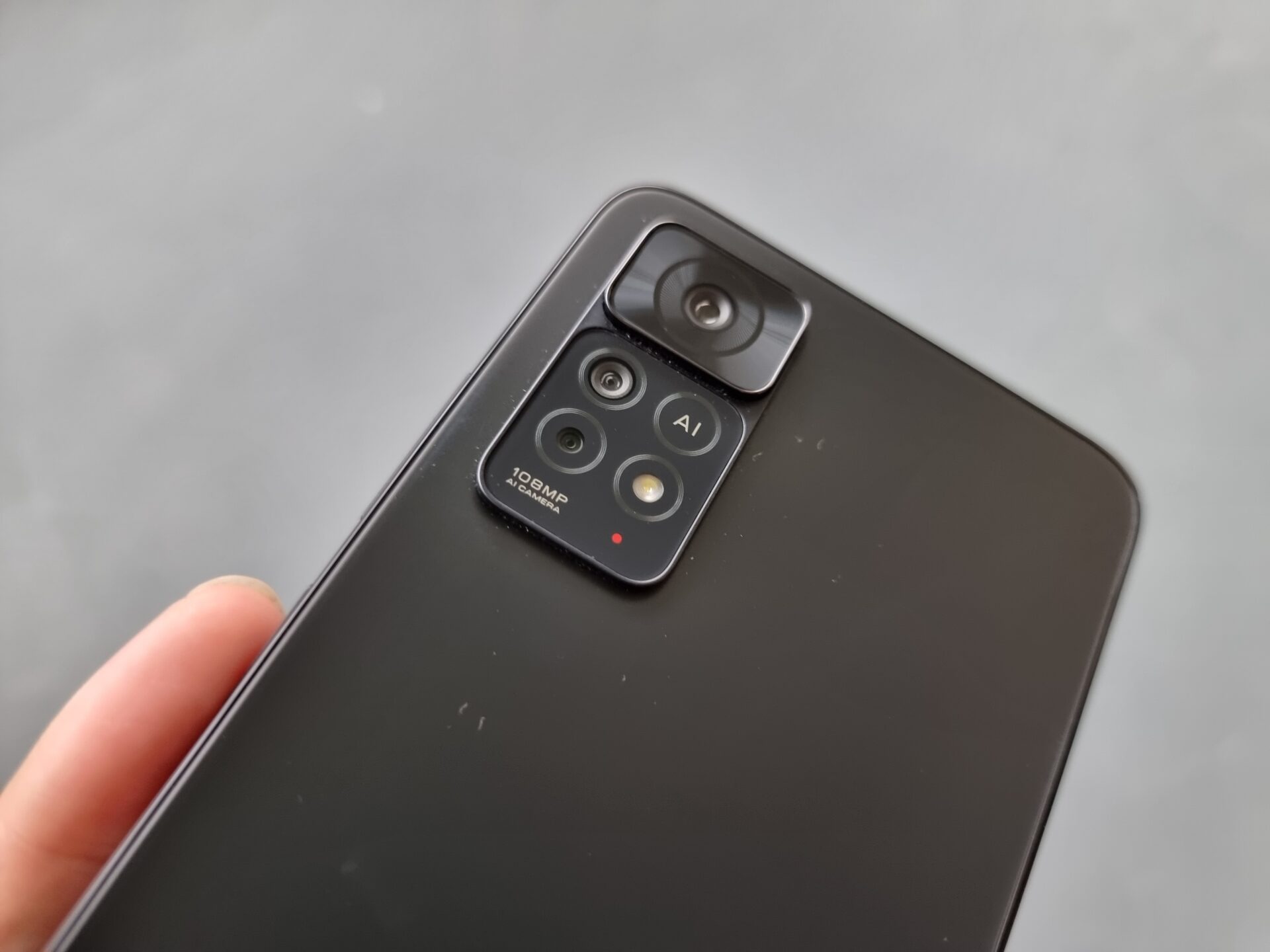 The Redmi Note 11 Pro 5G retains the wide and ultrawide imaging outfit from the Redmi Note 10 Pro, but drops the 5MP macro shooter to a boutique 2MP telemacro one. 
Wide: 108 MP, f/1.9, 26mm, 1/1.52″, 0.7µm pixels, Phase Detect Auto Focus
Ultrawide: 8 MP, f/2.2, 118˚ field-of-view
Telemacro: 2 MP, f/2.4, Selfie: 32 MP, f/2.2, 26mm, 1/2.74″, 0.8µm pixels
Selfie: 16 MP, f/2.5, (wide), 1/3.06″ 1.0µm pixels
The equipment on offer here is standard midrange fare. The drop to a telemacro shooter is a pity. The focus is fixed, and there is poor stabilisation so the module struggles to keep things clear.
Also, while night mode works on the wide lens, it does not on the ultrawide. Pictures taken after dark without night mode can starved of detail, so this generally meant only the main shooter is serviceable in heavy darkness.
The front camera has autofocus, and produces a generally clear shot for use, though I thought the render of details were just about decent and not spectacular.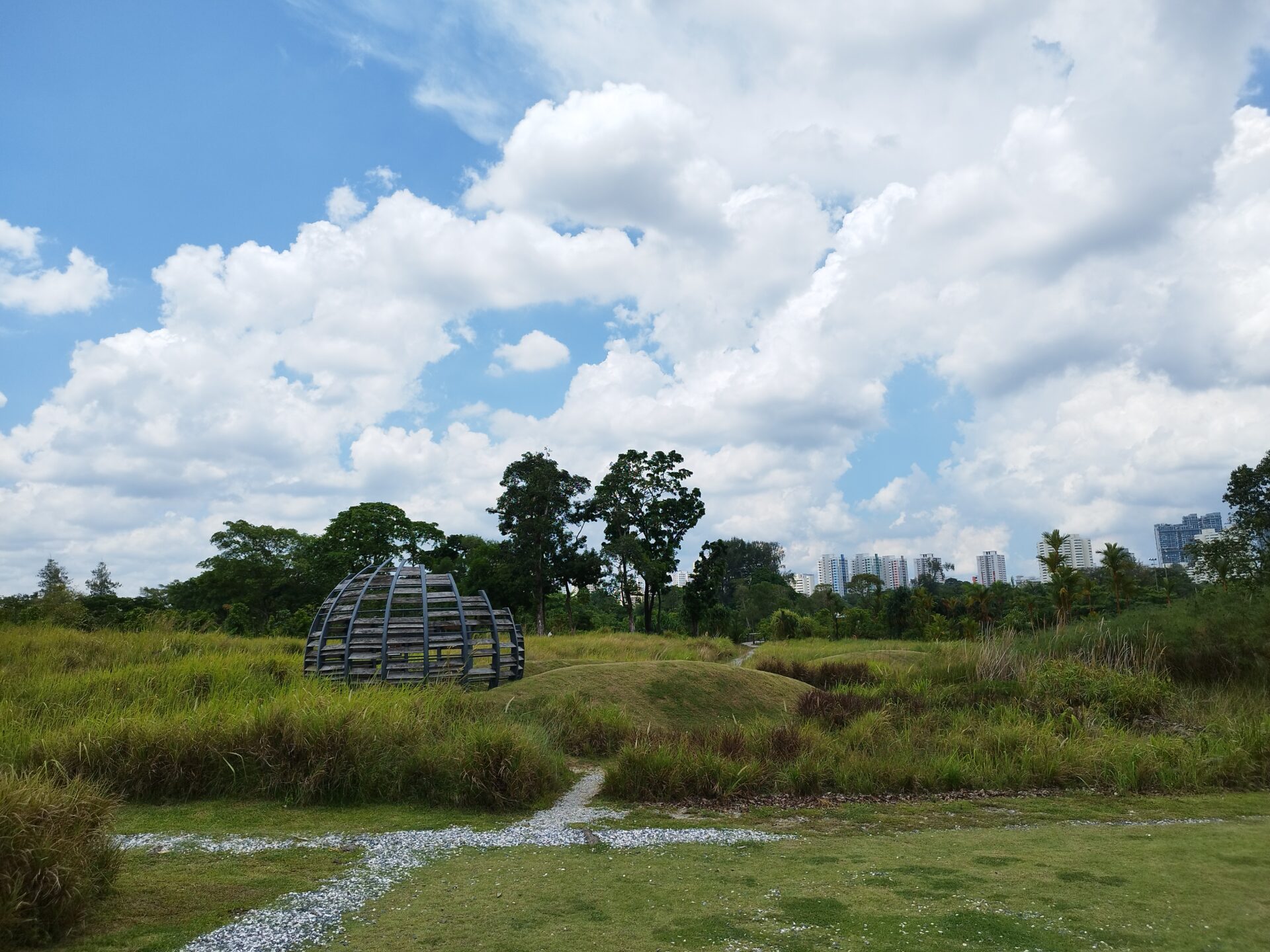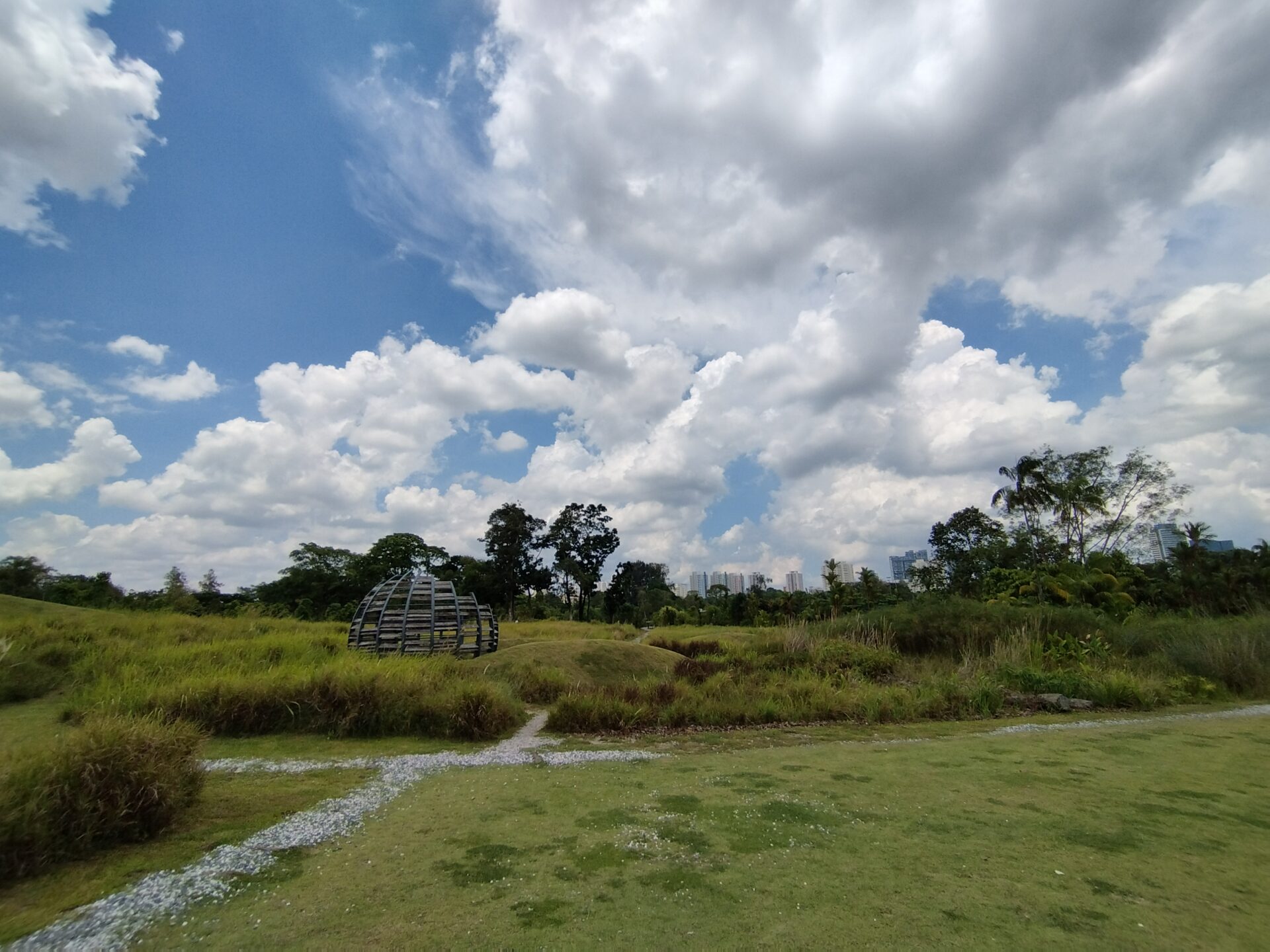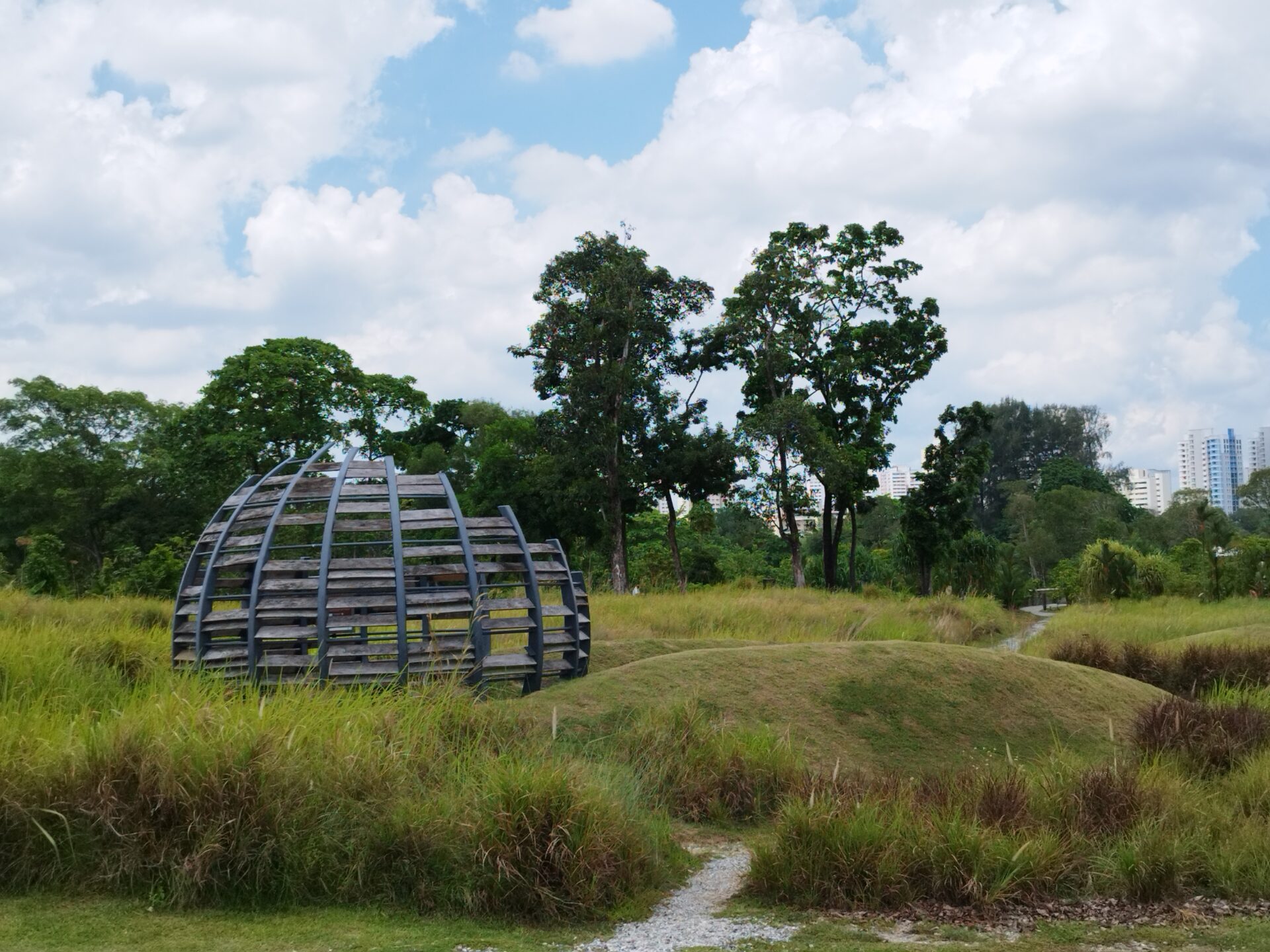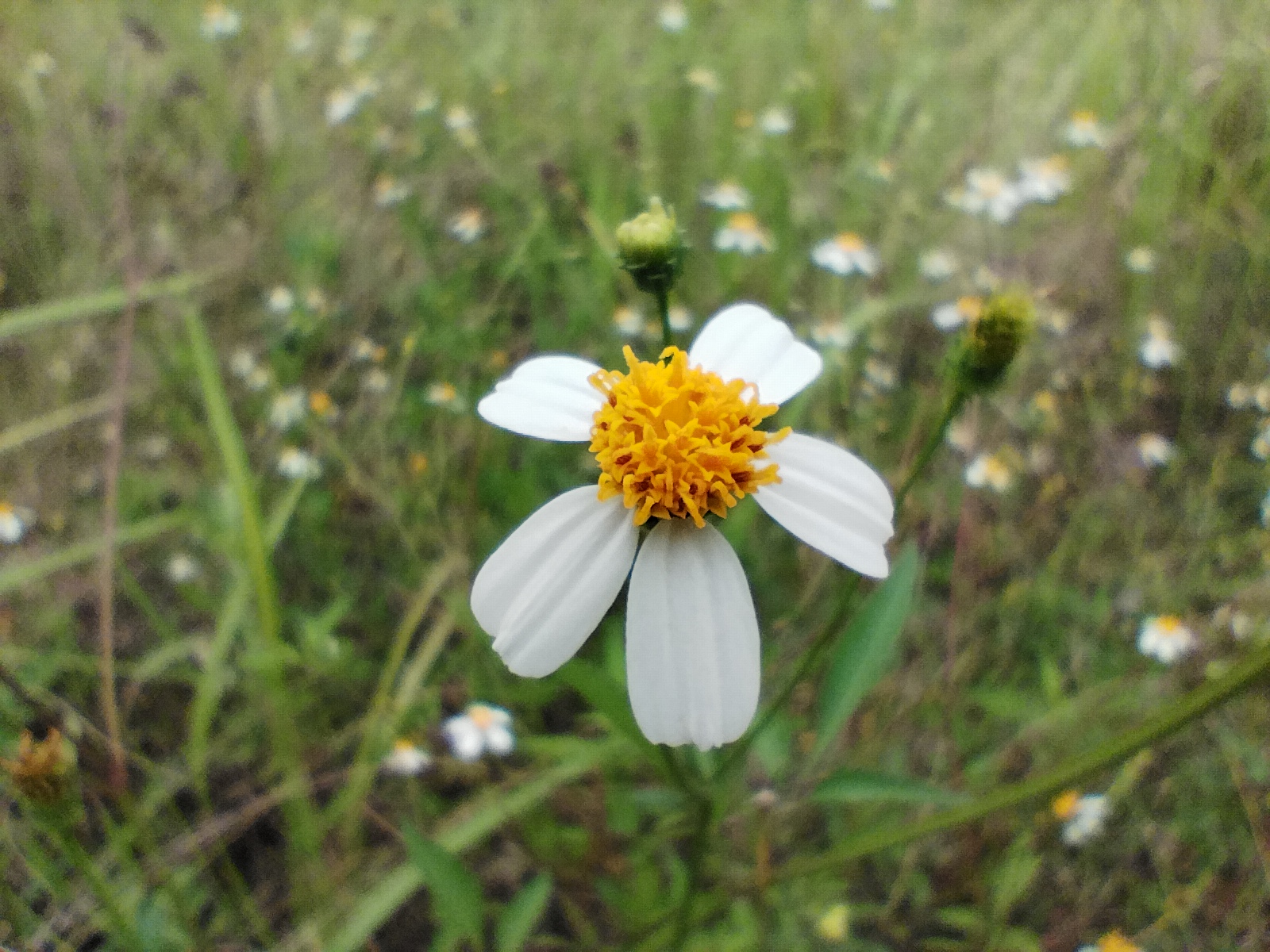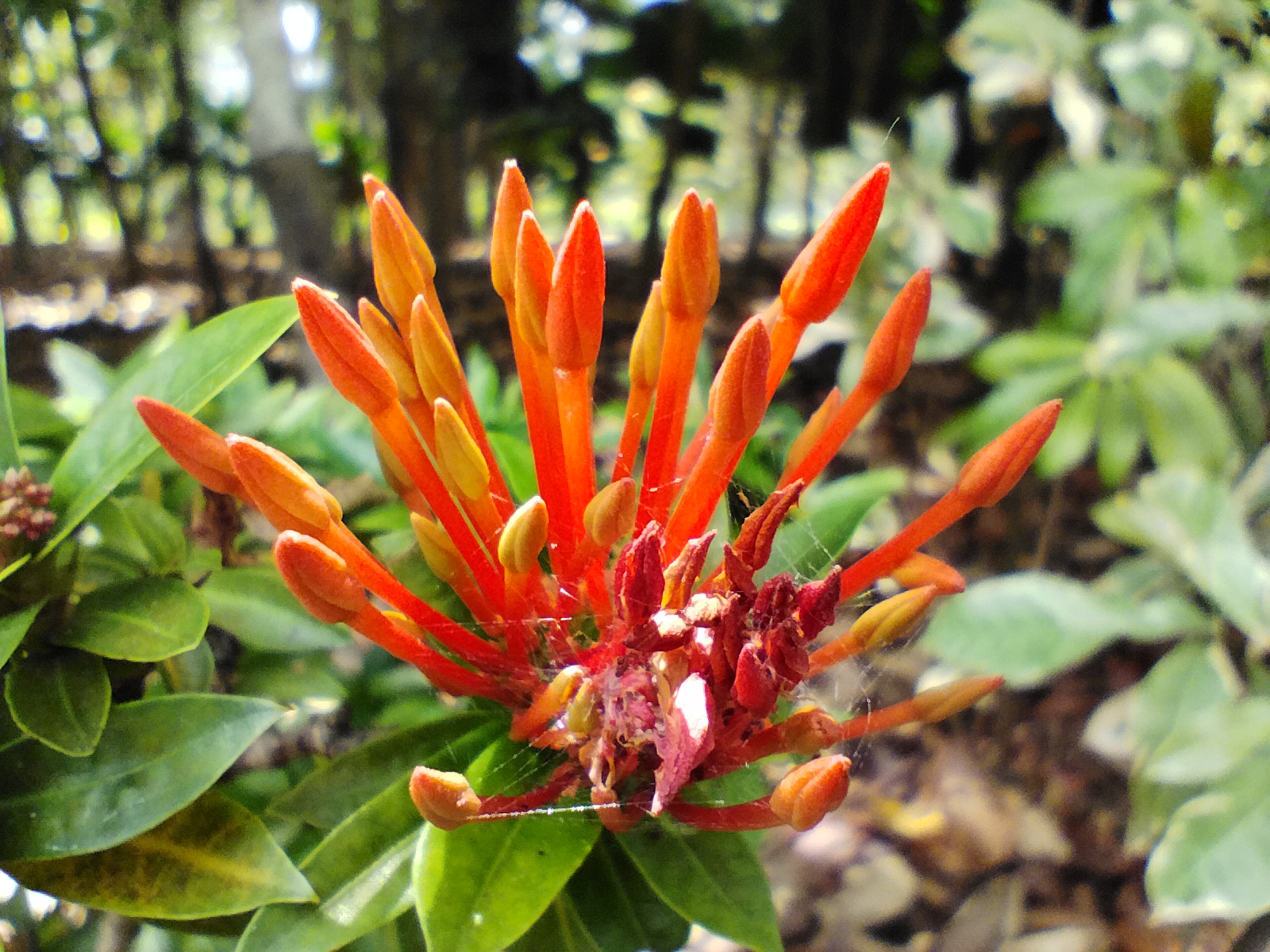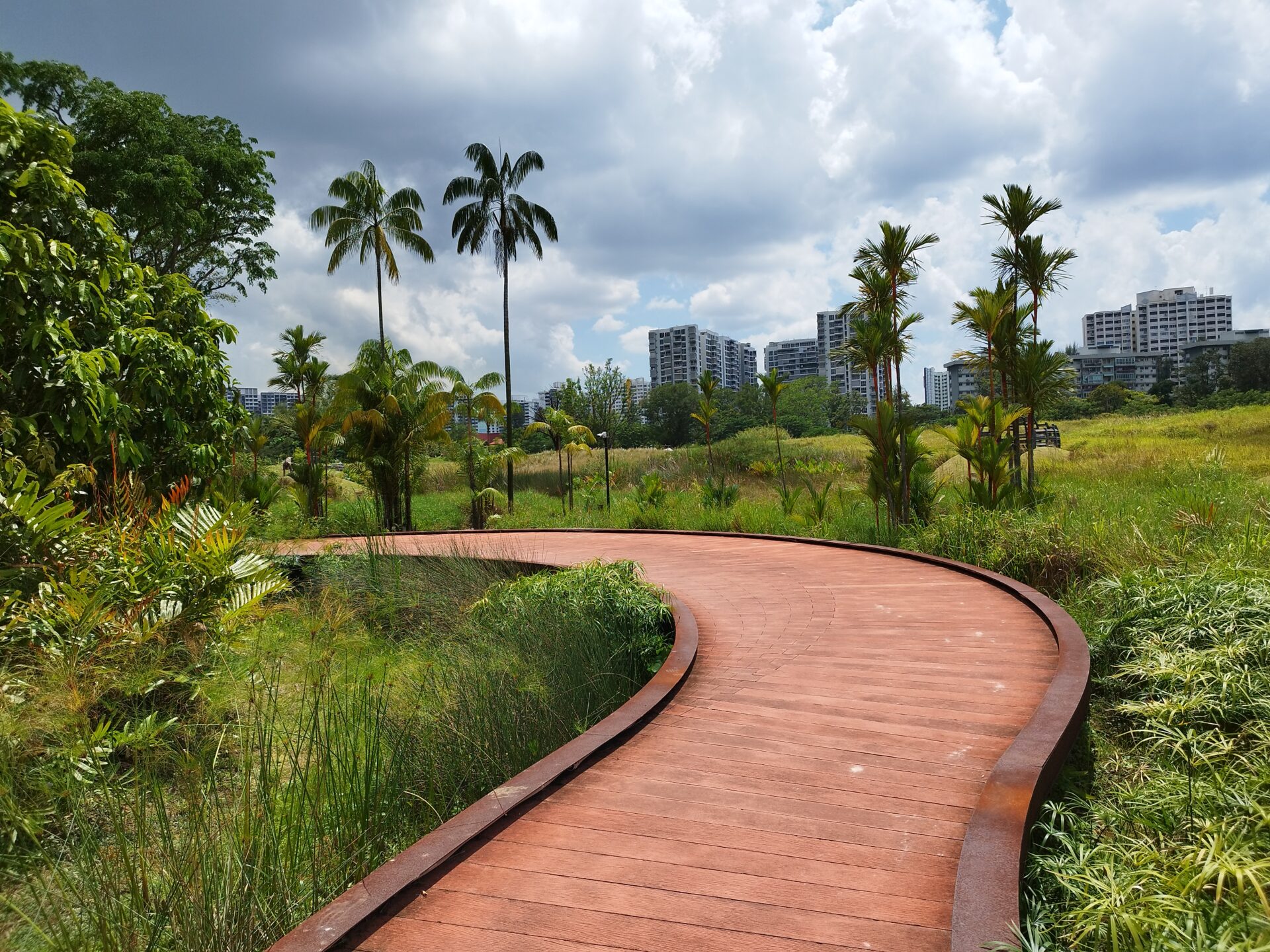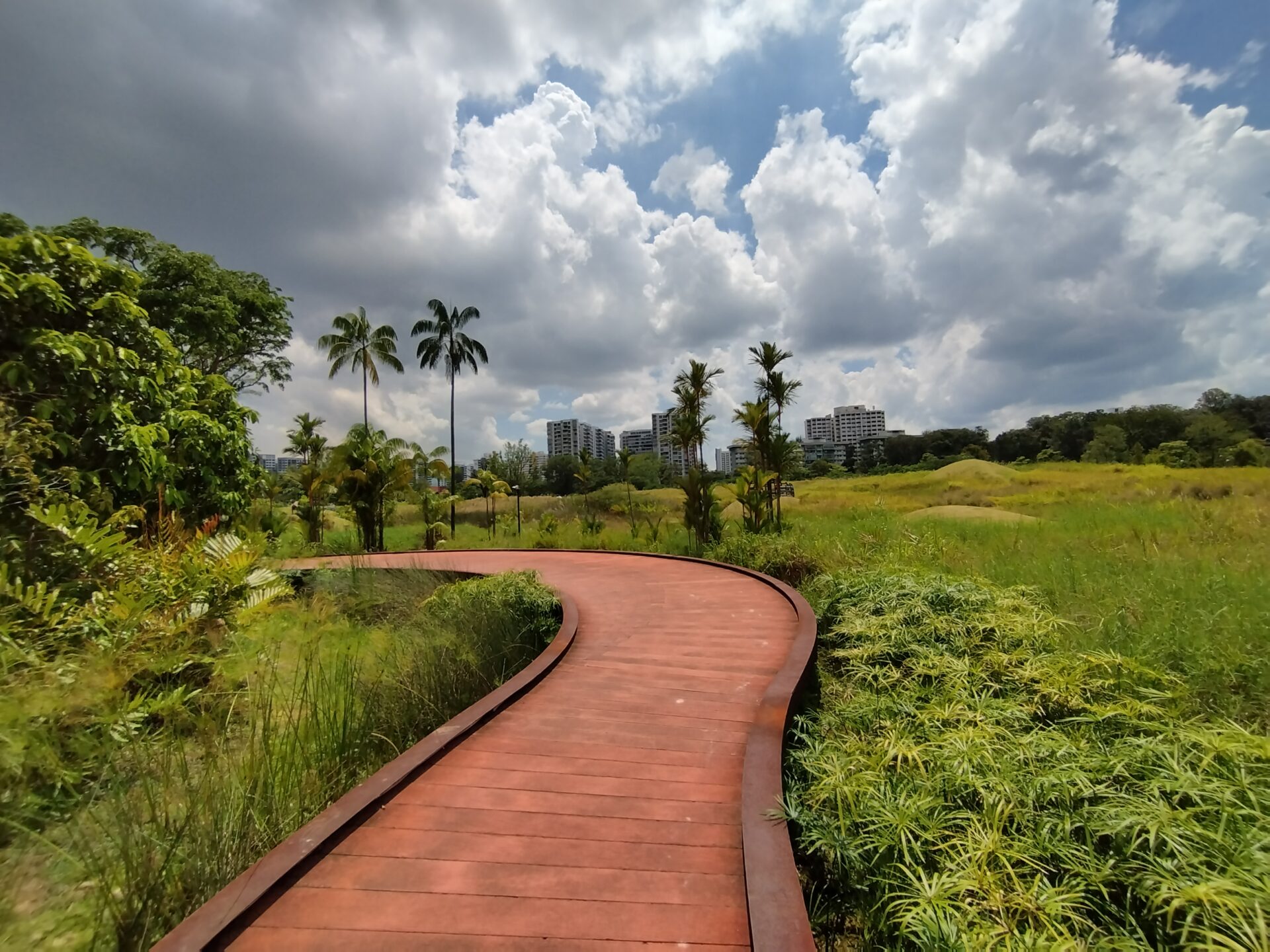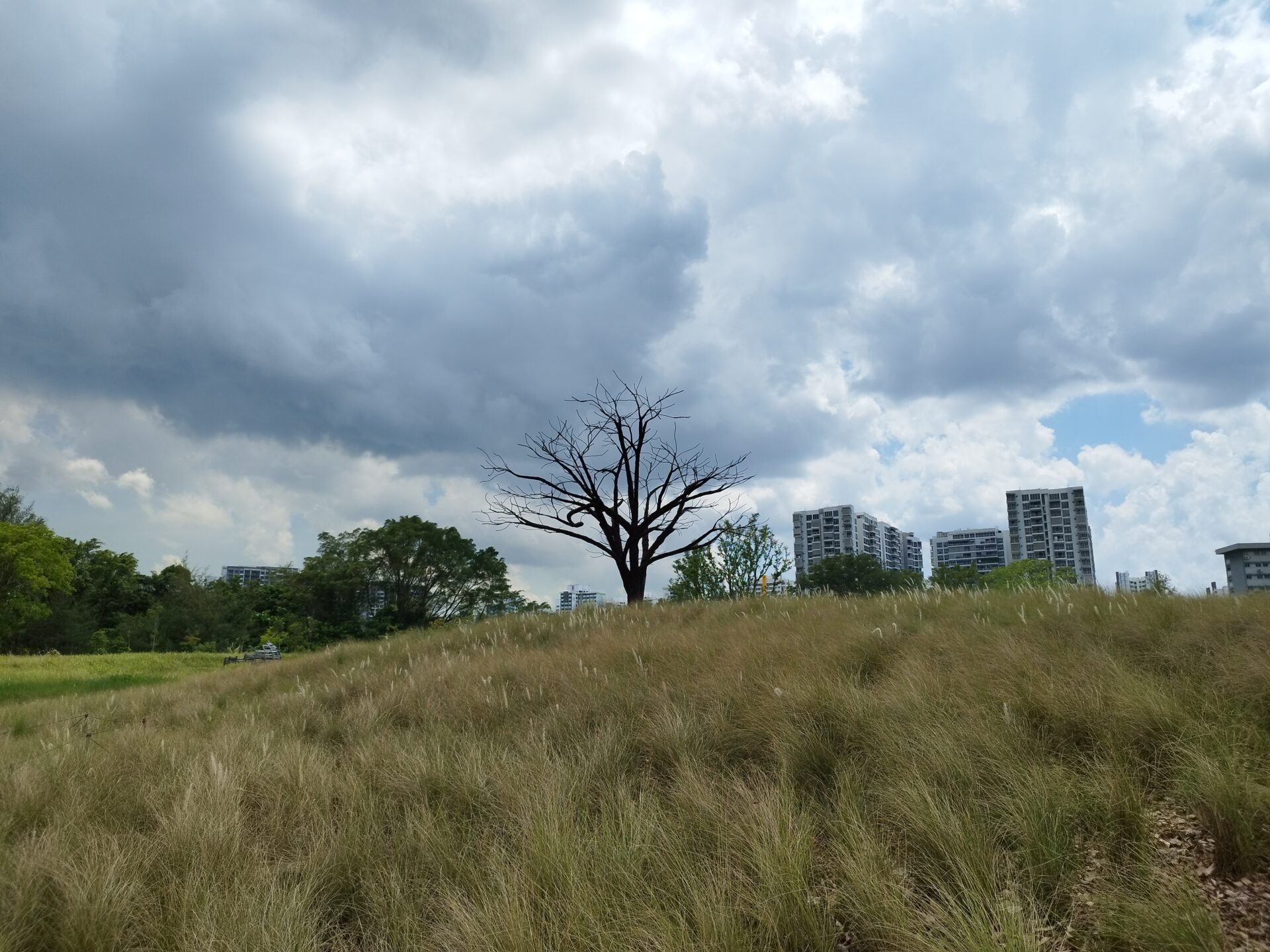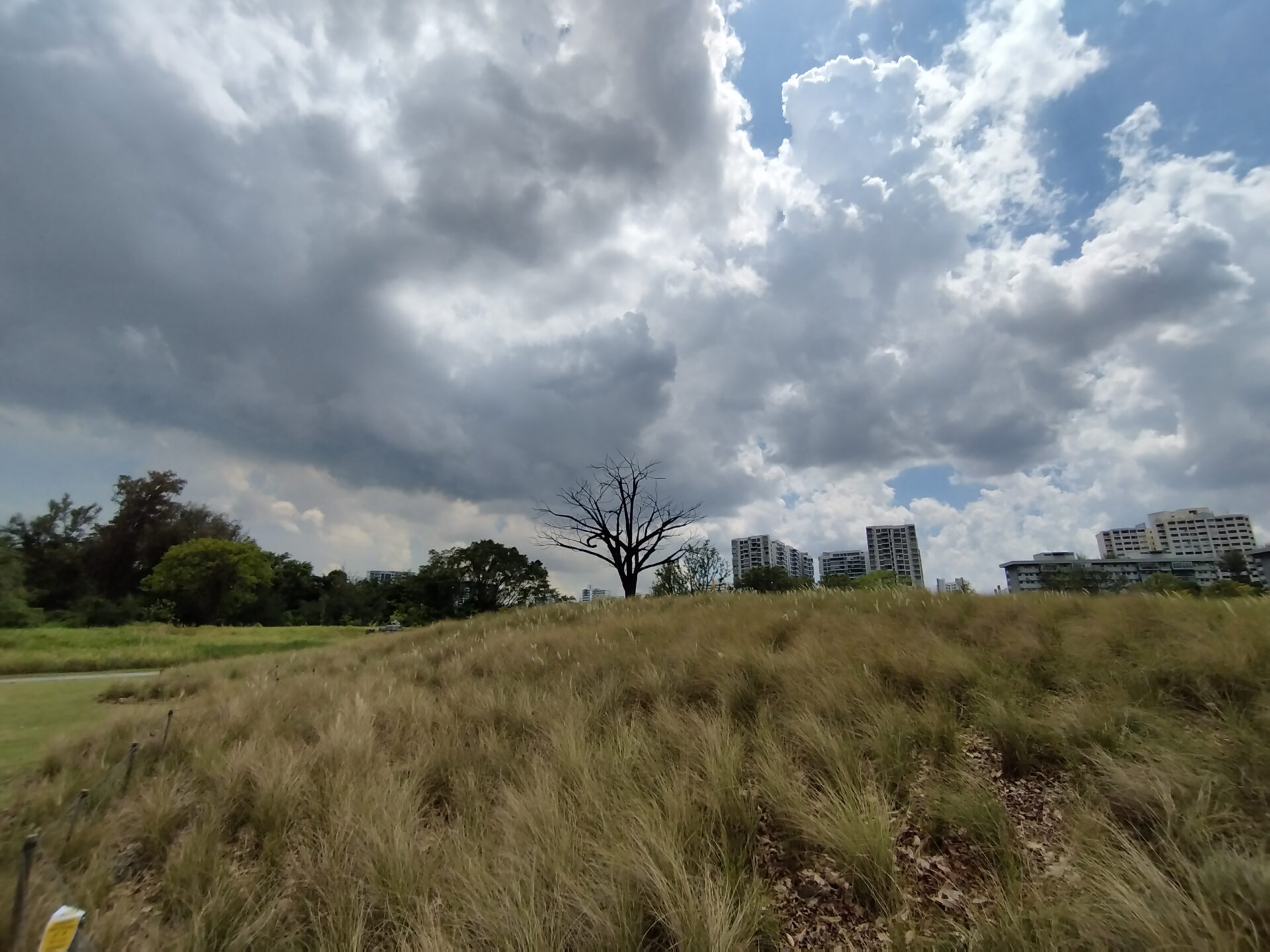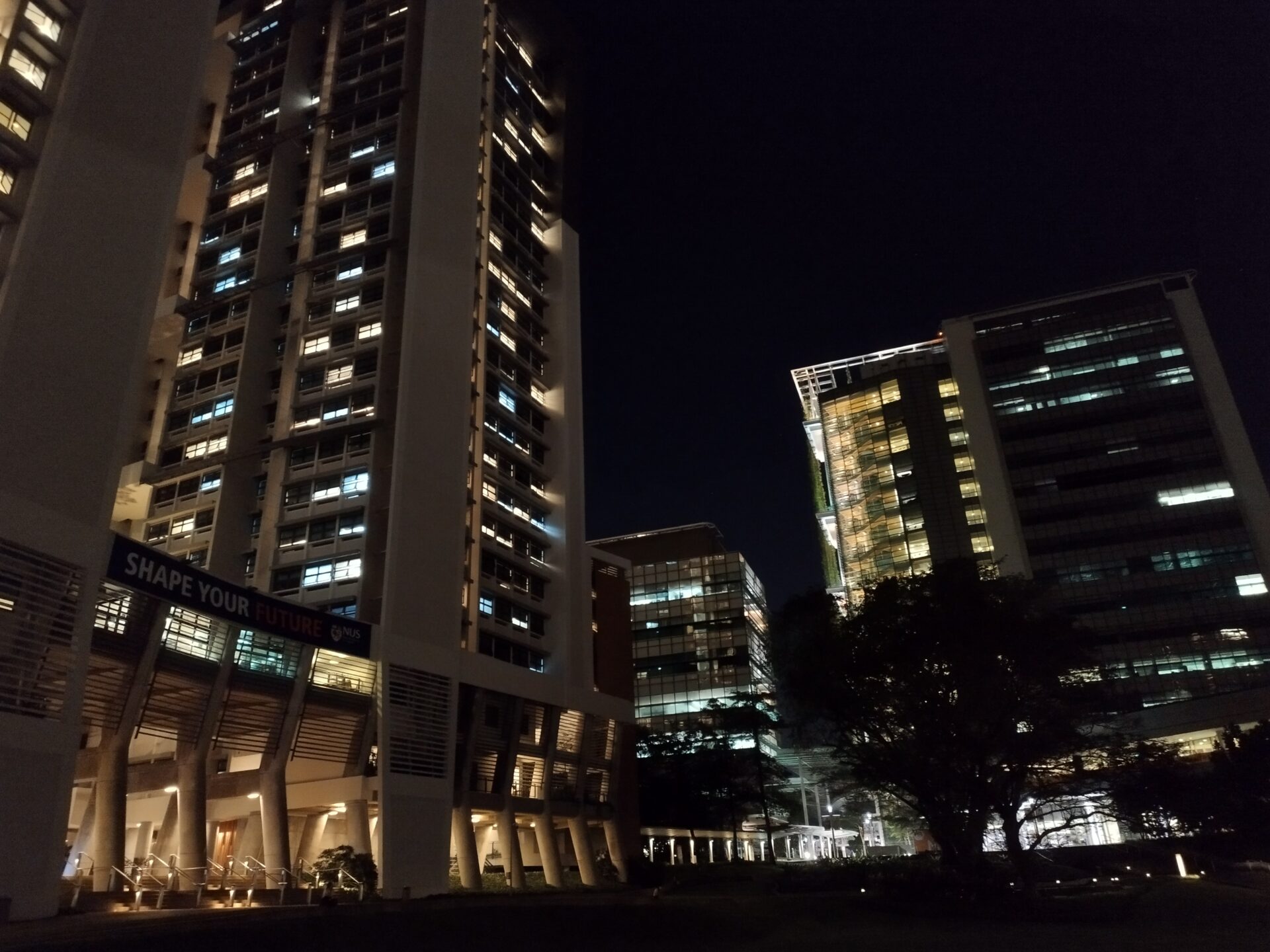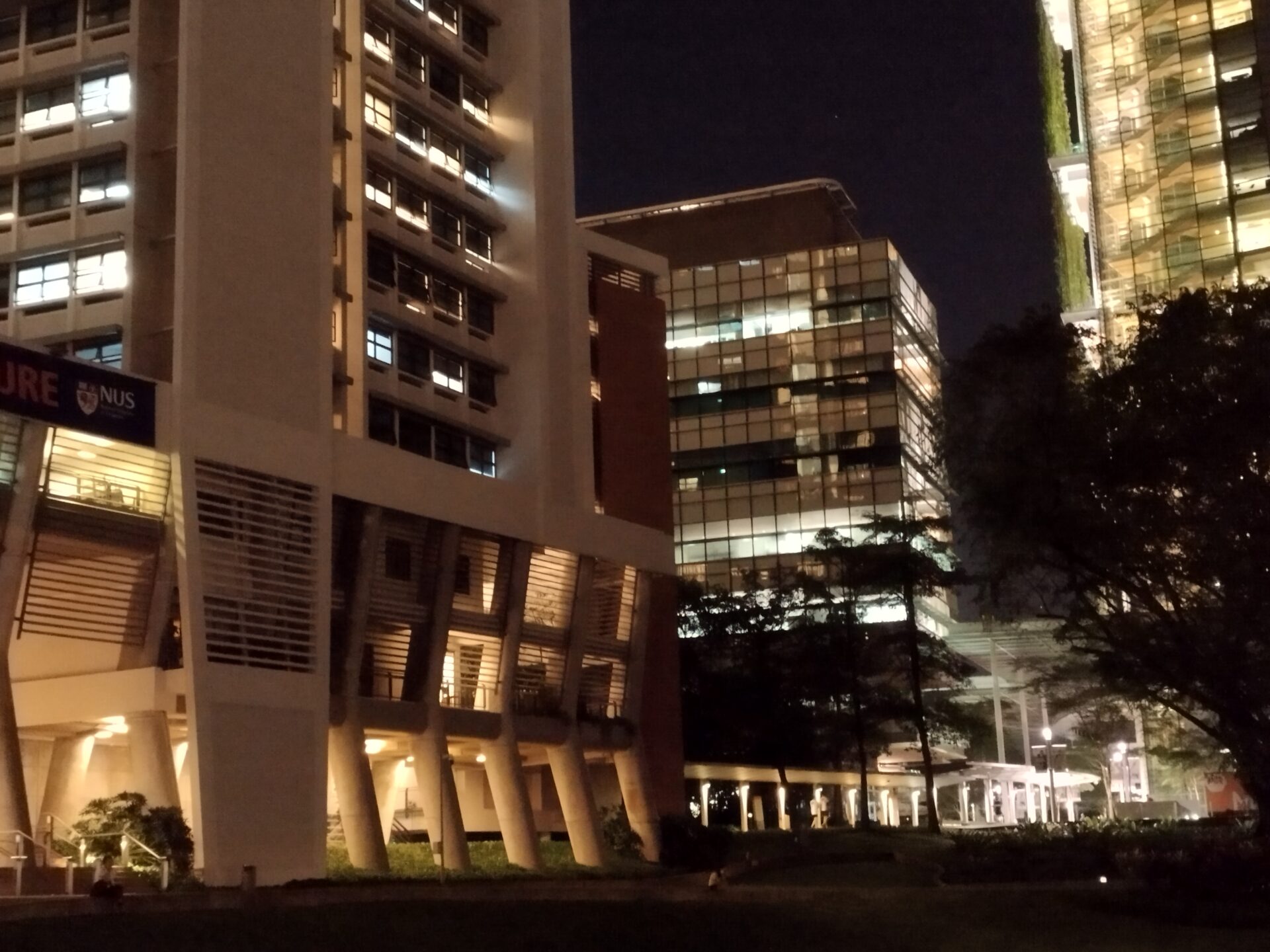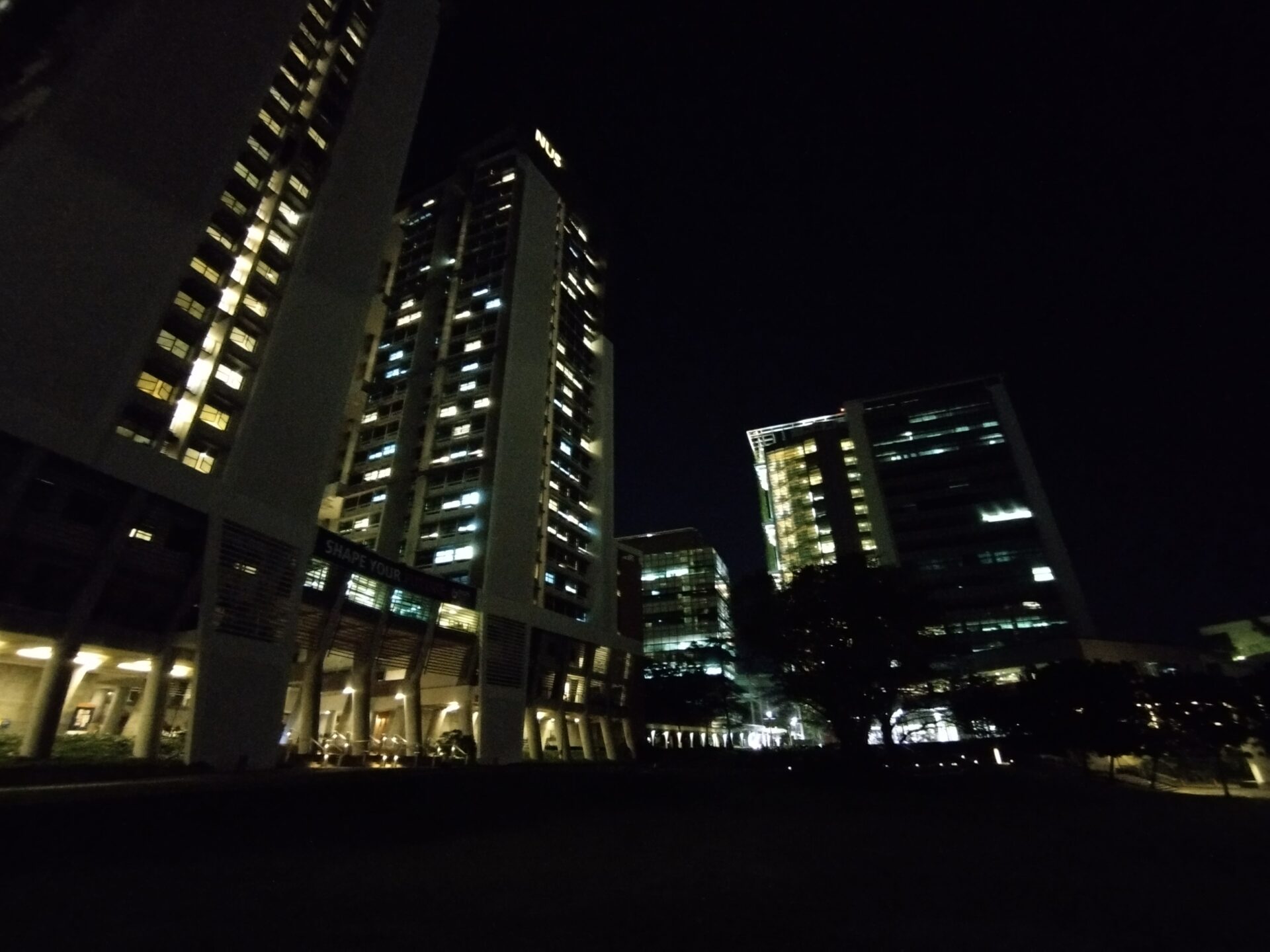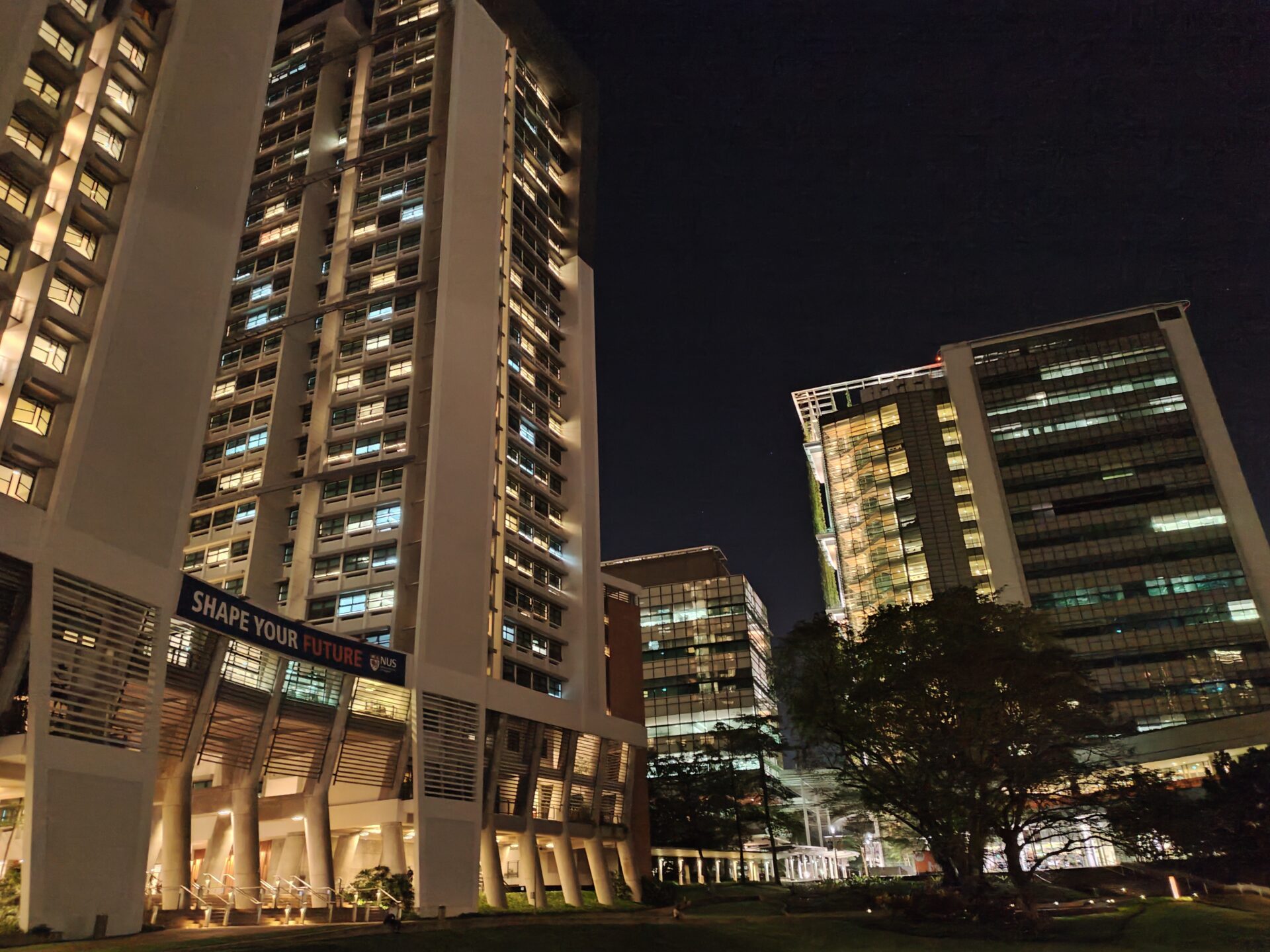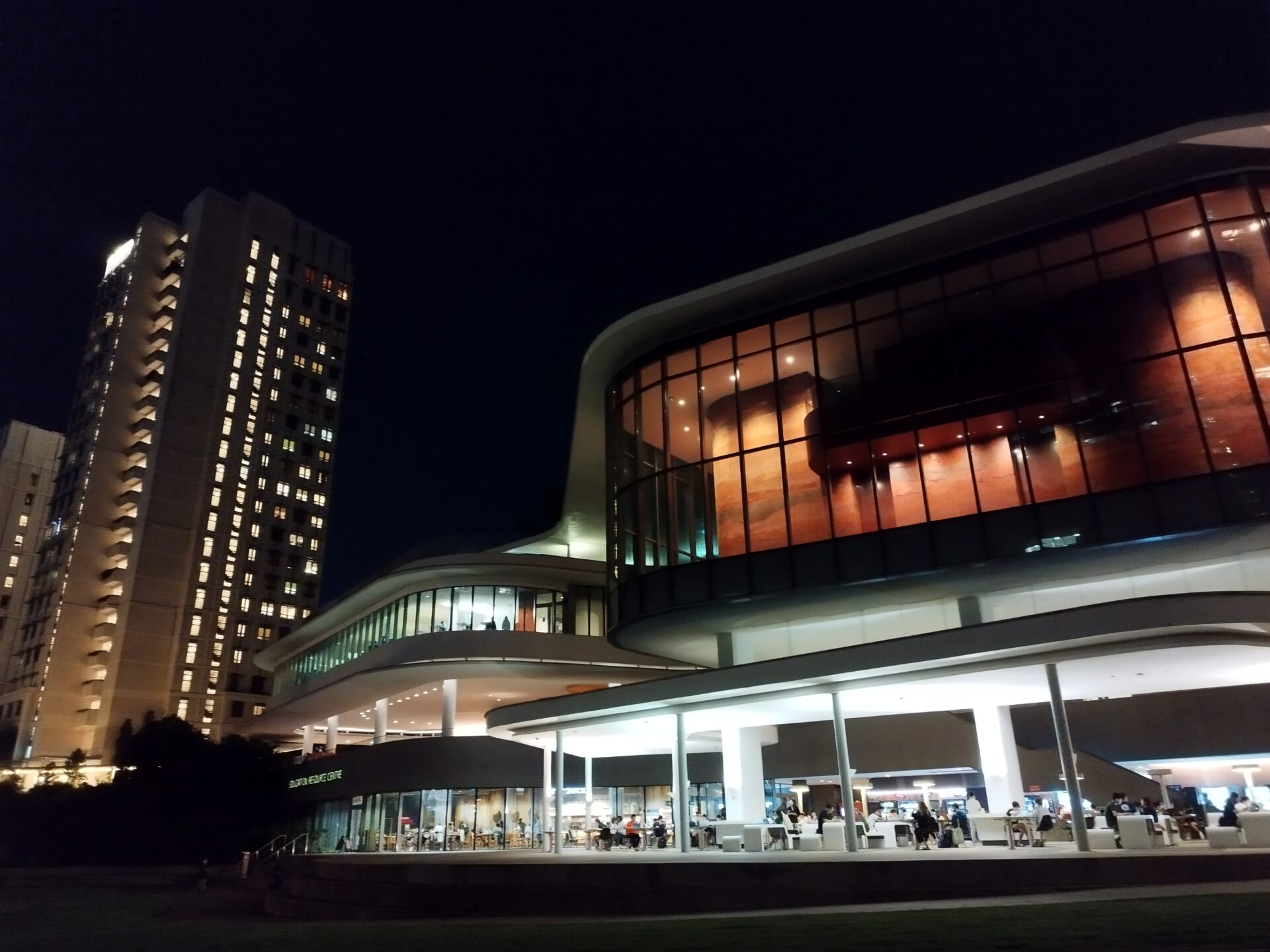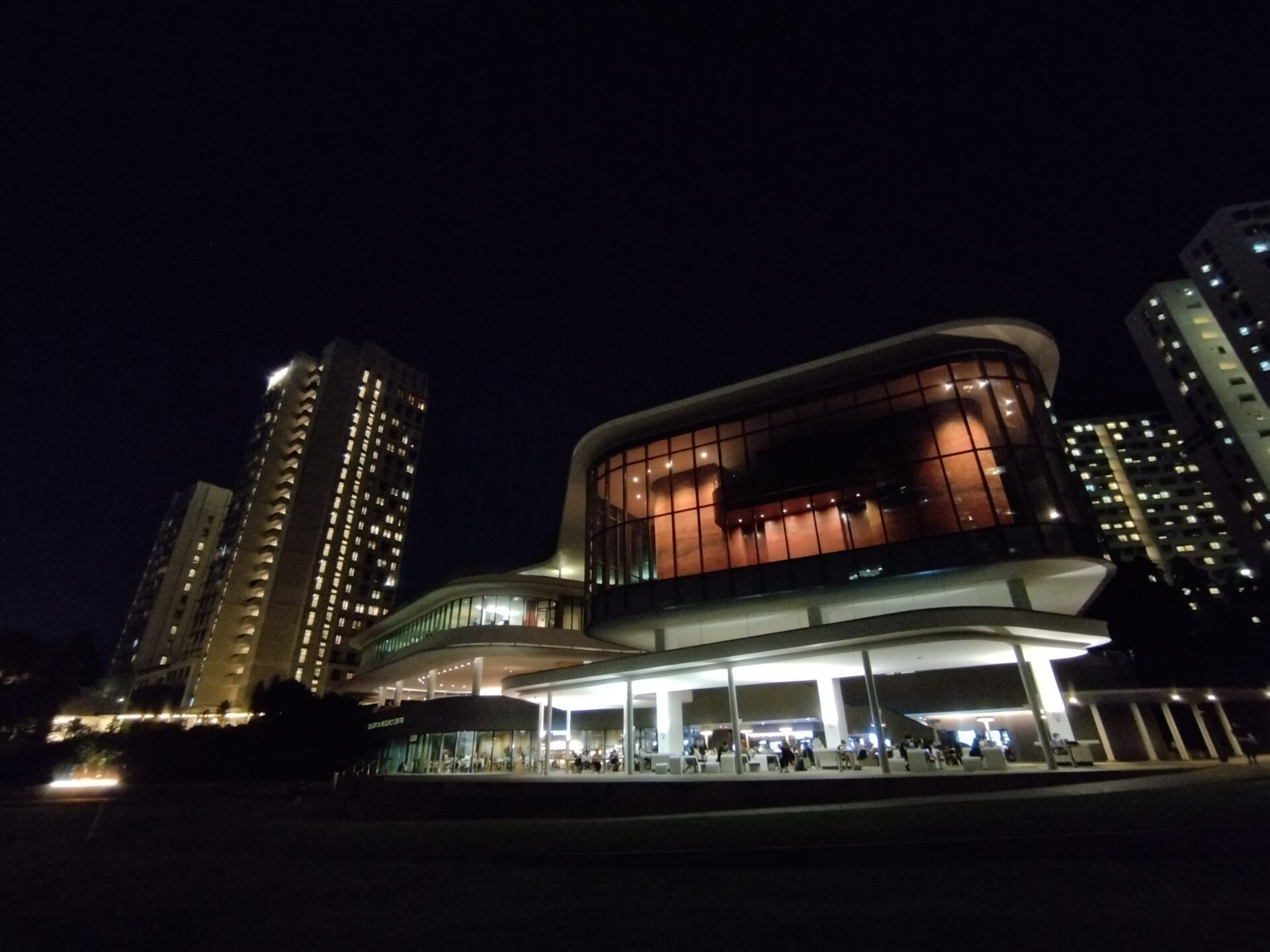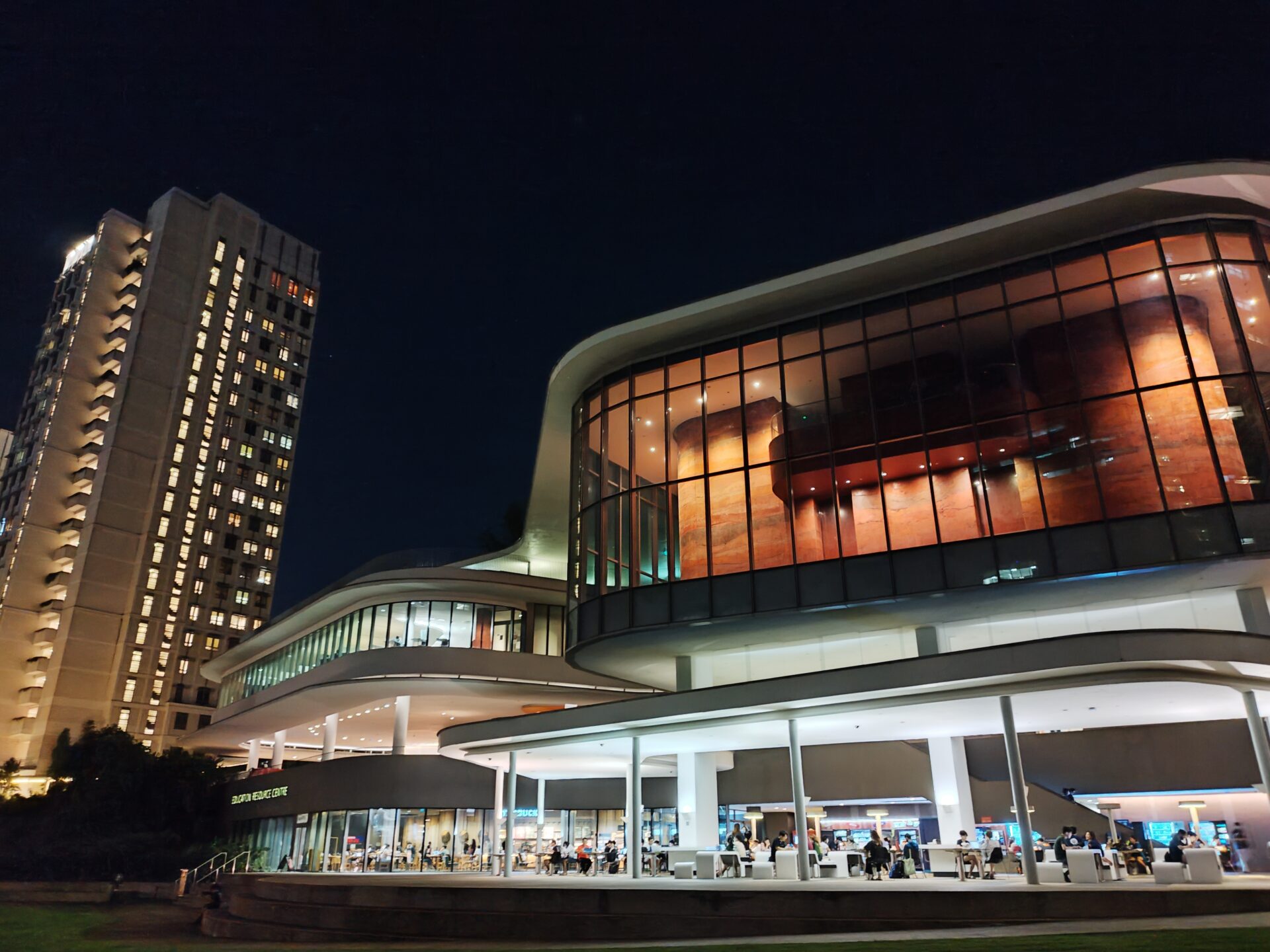 Conclusion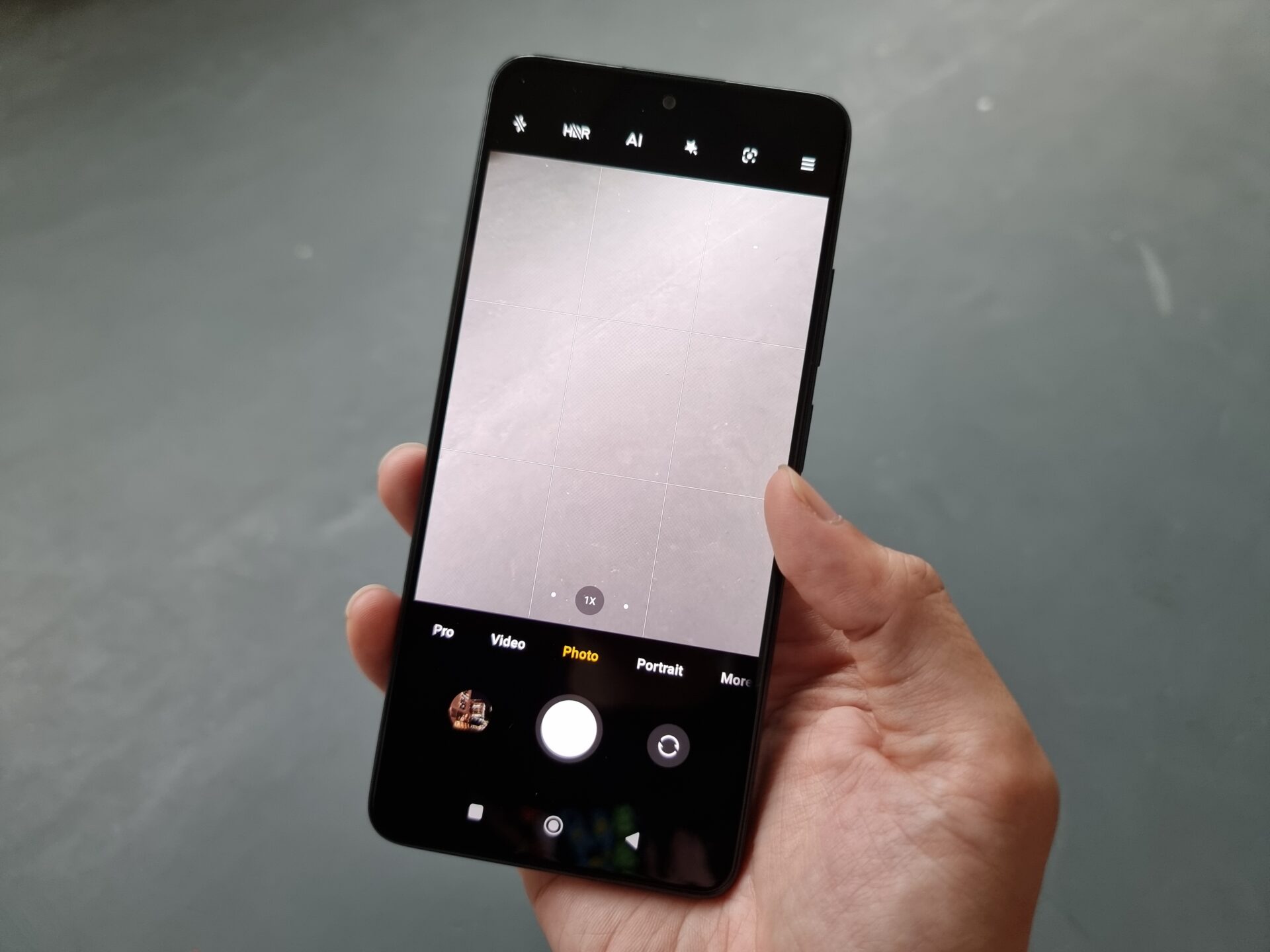 The Xiaomi Redmi Note 11 Pro 5G continues Xiaomi's streak of serving up a very decent phablet for about S$400. The device will delight folks on a tight budget.
The screen and build are flagship-grade, the processor handles videos and social media without sweat, and there is a competent main shooter to capture images to share in WhatsApp group chats. Battery life is also excellent, and there is a headphone jack.
The loss of a telemacro camera that was in the earlier model is a setback, likewise for the barely acceptable night shots from the ultrawide camera.
The phone also showed signs of overheating when I was taking pictures under the sun. I would have been happy to award it a Recommended award if the camera array was more outstanding, and if the heat-related issues with extended use were isolated.
Though imperfect, this is definitely a device worth considering if you are in the market for a basic, decent smartphone. Most of the Redmi Note 11 Pro 5G's competitors would make one or two more compromises, or charge just a little more money.
I would recommend the non-5G variant of the device to save a couple tens of dollars if you have no need for 5G and are on a strict budget.