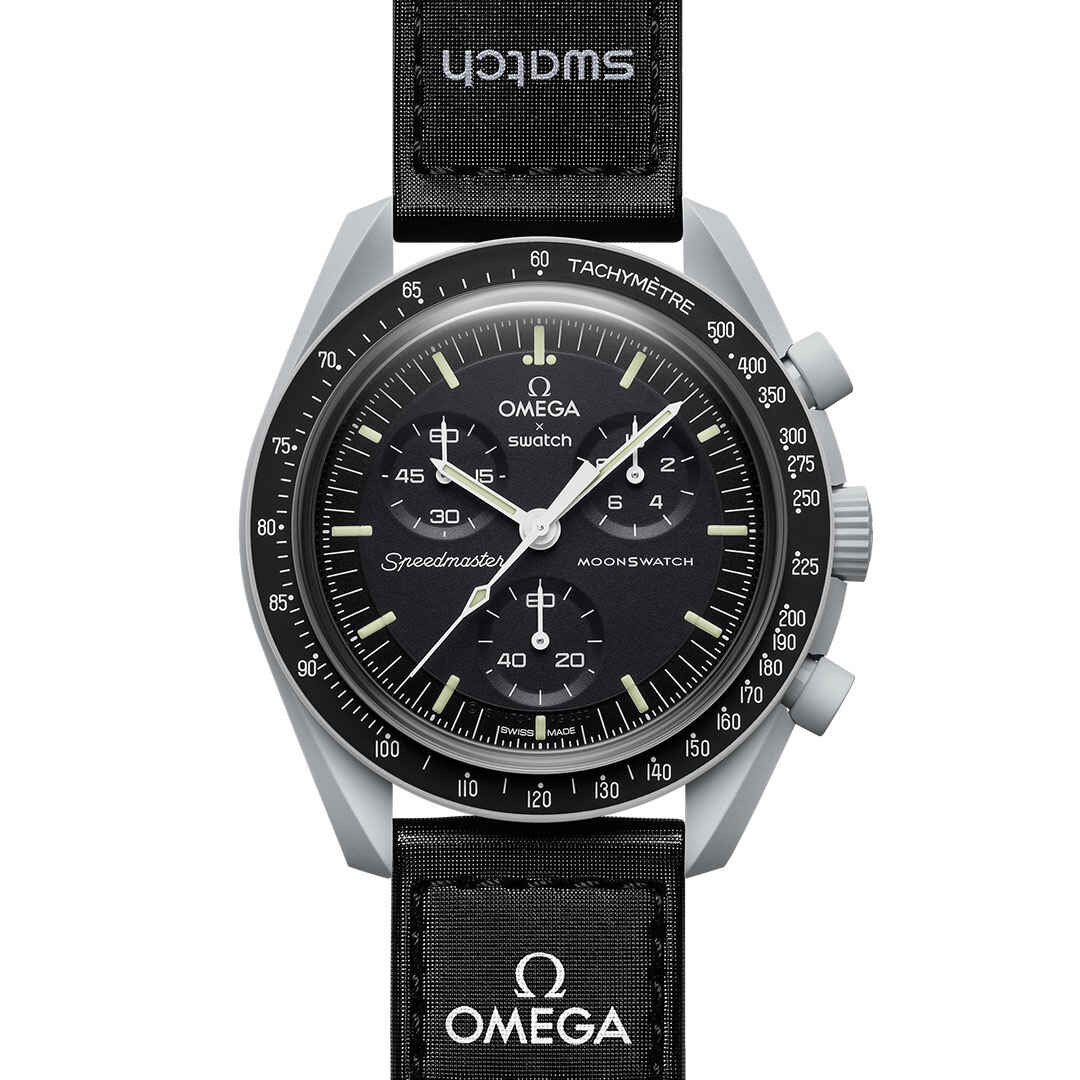 Some moved with zombie-like speed in a dash for live human flesh. Others were caught on video arguing with police officers, incensed that they hadn't gotten their hands on a MoonSwatch, that much-hyped Swatch watch that caused an unprecedented rush to its stores all across the world last week.
These folks desperate to land a S$372 plastic-looking Swatch with the design of the iconic and much-loved Omega Speedmaster Moonwatch (list price from around S$8,000) make for easy online fodder.
Dumb cheapskates, some have sneered. The new Swatch, which comes in various colours that represent planets in the solar system, is not even part of a limited edition release, many have pointed out. Why the rush if you're not a scalper?
Yet, the frenzy for a part-plastic Swatch quartz watch tells you about the value that people still place on some of the most iconic "dumb" watches in an era of Apple Watches.
Remember, when the first smartwatches turned up a few years ago, many commentators, including some in the watch enthusiast community, predicted the end for old watches that couldn't do much other than tell the time.
Well, at least low-end quartz models will die, many thought, just like how phones are now killing compact cameras with increasingly good digital photography features.
The opposite seems to have happened. Swatch Group, which owns luxury watch brands like Omega, Hamilton and Breguet, looks to have scored a coup with its activities last weekend.
Instead of cheapening its Omega range, which sells for thousands of dollars even for basic quartz diver watches, Swatch has managed to ratchet up the value of its luxury watches.
How many people, including some who now have buyers' remorse after queuing up hours for the plastic MoonSwatch, have decided to turn up at the Omega boutique for the "real" manual-winding Moonwatch?
Yes, you read that right. The original Moonwatch that was worn by astronauts on their lunar missions was a manual winding watch, not even one that is automatically powered by your wrist movements.
Here is the value that most smartwatch makers have not managed to unlock, despite heaping new features and adding precious metals or fancy leather straps to their models.
Apple did try, initially with some gold-plated models for folks who thought they'd bought into the future of digital luxury, but they hardly flew off the shelves or had long waitlists like some rare Omegas or Rolex watches.
Even luxury brands, such as and Tag Heuer, have come up with smartwatches, but again, these are never going to replace the traditional models you see on watch shop counters.
That's because smartwatches, for all their ingenuity, are seen as functional tech gadgets. When there is a replacement with new functions, the old one is thrown away.
Needless to say, adding a digital watch face, even if it resembled an Omega Speedmaster Moonwatch or a Rolex Daytona isn't going to make your smartwatch the real thing.
Yes, smartwatch shipments have been growing over the years, but so have prices for Swiss automatic watches been rising too, even for regular and common models. Just ask any watch dealer.
So, it is not entirely surprising that the Moonswatch last week caused a "shut up and take my money" moment. The key lies in the "genuineness" of this "replica".
Sure, it was a quartz watch that didn't even boast the craftsmanship of a traditional timepiece and yes, Swatch has been putting out chronograph designs over the years that look like an Omega, so it's not even that unique.
What's different is that this time it is an official Omega x Swatch collaboration. Yes, complete with a "real" Omega logo emblazoned large on the strap.
You can call that cheap, fake or stupid, but ask some of your watch collector friends who already own an Omega and don't be surprised a few would have been interested in this little novelty.
Despite getting some blowback for not managing the crowds well, the folks at Swatch and Omega must be smiling right now.
The rest of the watch industry as well, because the MoonSwatch has shown that they enjoy such an untouchably strong brand value that tech companies with their shiny smartwatches can only envy.