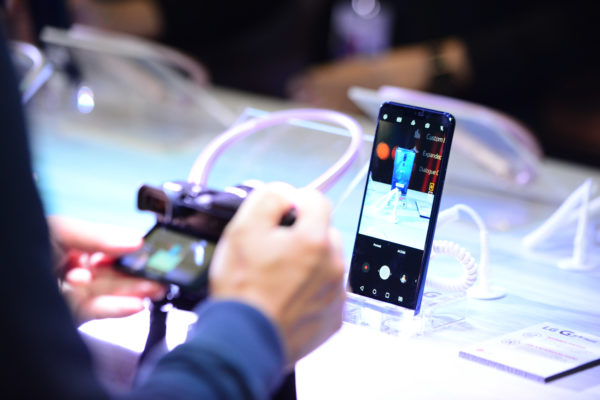 LG showed off its new flagship, the G7+ ThinQ, in Singapore this week as it sought to gain ground on traditional rivals Samsung and Apple as well as newly emerging Huawei.
The G7+ sports a similar look to last year's V30+ but has a longish 19:9 screen instead of the 18:9 one on the older phone that looks a little wider.
The 6.1-inch screen on the G7+ also brings lots of pixels to the game, with a resolution of 3,120 x 1,440. And one clear improvement, at least on first glance, is the slimmer bezels all round compared to last year's G6.
So, LG has upped its game for its flagship model. That's not surprising given that the V30+ was also thinner and lighter. The question is whether the Korean phone maker can mount a serious challenge to stronger rivals with the G7+.
I'd say the new flagship is competitive. However, the Galaxy S9 still sets the standard in terms of look and feel. The Huawei P20 Pro is a close second in that department.
What will surely get your attention is the Apple iPhone-like notch that LG has unfortunately copied. Like on the Huawei P20 Pro, you can add a black bar around it to hide it.
Still, you wonder why Android phone makers have to do this. The notch was disliked by many Apple users and by copying it, phone makers cheapen their designs.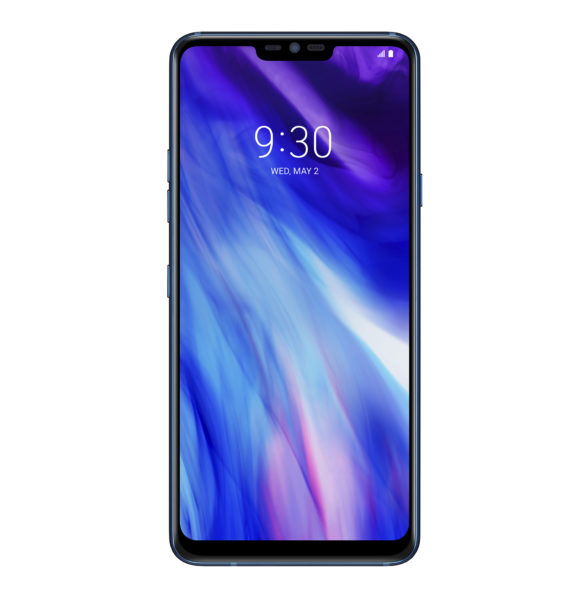 Another decision that may disappoint some users is the LCD screen on the G7+. Yes, it is said to be the brightest out there, but it's a surprising departure from the OLED technology that has been used in the V30+.
OLED offers deeper blacks and more natural motion, something that LG has seized on to sell premium TVs. Ironically, its Korean rival Samsung is the one often boasting about its bright TV screens that use LCD panels instead of OLED.
One thing that the G7+ has thankfully included is the headphone jack. Unlike Huawei, Sony and Google, LG has kept a connector that is key to its claim to offer great audio.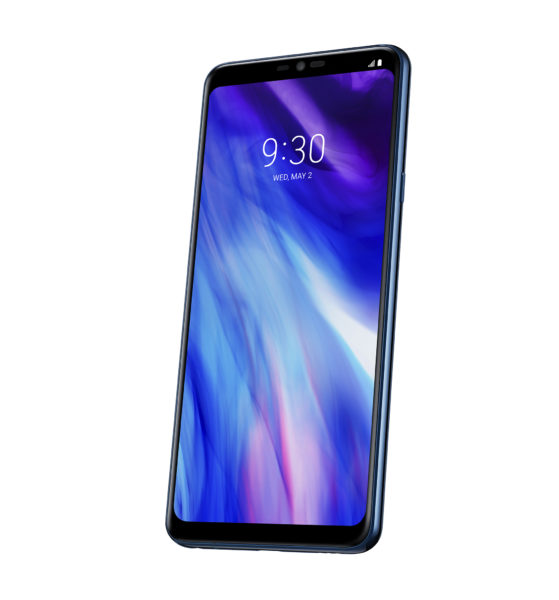 Like before, the more-than-decent audio components like the digital-to-analog converter (DAC) will draw folks who take their music seriously. If the V30+ is a guide, then the G7+ should be expected to keep up the standard.
What is less clear is the claim of realistic surround sound with the DTS:X 3D format. Or the boombox effect that LG is touting, which involves vibrating surfaces like table tops with the phone's speaker for "double the bass".
That's rather counter-intuitive, unless you want headache-inducing bass. Usually, speakers are designed to not shake up everything nearby – you want to hear the speakers not the table or floor that they are resting on.
Another big selling point for LG is the low-light performance of the dual-lens main camera. This is a formula that it has stuck to of late in its flagships.
You get a 16-megapixel sensor with a super-wide angle lens (f1.9) when you need to capture a lot of background or landscape. A second 16-megapixel sensor is handy for regular shots of people and food and comes with an f1.6 lens for low-light settings.
I briefly tried out the phone at the launch this week and images do look bright despite a dark environment. I'd have to test this out a bit more when I get hold of a review phone in the coming days.
LG certainly is confident of its new phone. By raising the G7+ price to S$1,198 (from the S$988 for the G6 last year), the company is cutting it close to Samsung's prices for its flagships.
Of course, LG can argue that it's got the goods too. The G7+ comes with a top-notch Qualcomm Snapdragon 845 chip, 6GB of RAM and 128GB of built-in storage, on top of an external microSD card slot.
Interestingly, the flagship phone had missed the usual launch date for such devices, which is around February. Now LG will be hoping it can convince users who have not bought the latest Samsung and Huawei flagships to take a chance on the G7+.