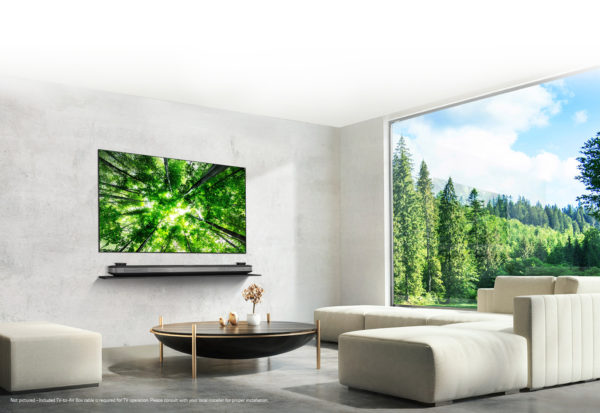 LG is shipping its latest 2018 OLED TVs in Singapore this month, with each sporting a new processor that promises richer colours, sharper images and smoother motion.
The top-end lineup is led by the wallpaper-like W8. If the paper-thin design with a depth of just 2.57mm looks familiar, that is because it's an update to last year's W7 that set the standard for a money-no-object TV.
The 2018 version comes with the usual breakout box cum speaker that is connected via a flat cable which can be hidden in the wall. Image quality-wise, it has been souped up with LG's fancily-named Alpha 9 processor.
What the chip does, according to the Korean electronics firm, is to reduce the noise that is common on a video. Instead of a usual two-step noise reduction process, the chip helps the new TVs undergo a four-step process now to make images clearer.
The chip also works hard to process high frame rates of up to 120 frames per second, so that motion appears smoother than before.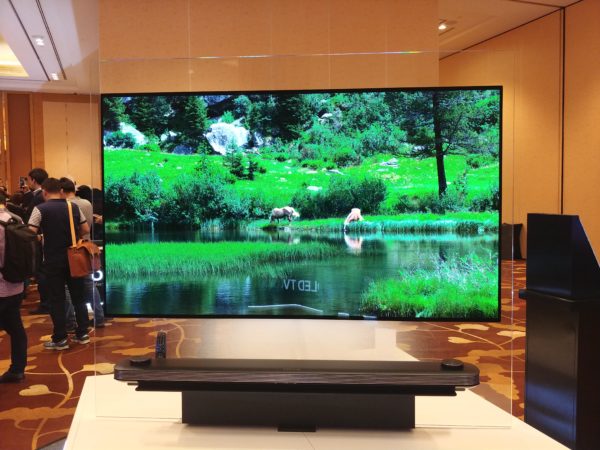 In a demo for Singapore media today, LG executives showed how the new processor reduces judder, a common problem that appears in shots where the camera moves with the action.
Of course, you can always turn on "movie mode" and have the image become smoother but less sharp. Some users might even prefer to avoid an image where everything is in focus, which some call the "soap opera" effect, so your mileage might vary.
Still, what LG has done with the Alpha 9 is clear with a side-by-side demo today with an older TV, from an unnamed rival OLED TV maker. It showed not just stuttering motion but also buzzing when you had thin lines tightly packed together on screen.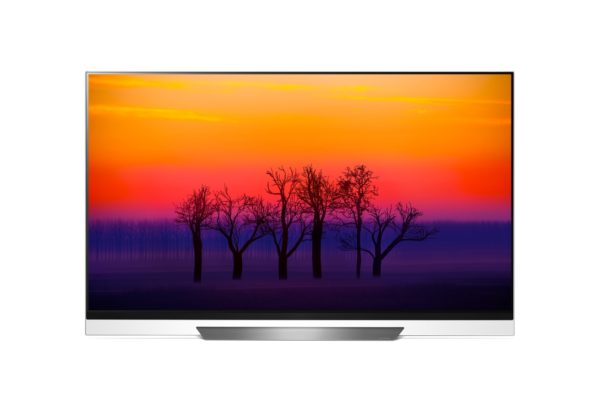 Good news is, the new chip is also available in LG's two other new OLED TV models this year. The E8 comes with features that are available across the line, such as support for various HDR (high dynamic range) formats, which promise improved contrast, brighter images and a wider colour palette.
However, the E8 looks more like a conventional TV than the W8. It is still extremely thin but it has its main systems built in at the bottom, instead of using a separate box.
Then there's the C8, which also sports most of the features of its more expensive siblings, such as HDR and the Alpha 9 processor. However, it comes with a 2.2 channel, 20-watt speaker system instead of the more powerful 4.2-channel, 60-watt one you get on the more expensive models.
The C8 is the entry point this year for an LG OLED TV, which as you might know by now, is the superior TV technology (despite what Samsung says about its similarly-named but inferior QLED TVs).
OLED TVs provide unrivalled blacks and smooth motion that even top-end LED TVs, such as Samsung's QLED range, cannot match. The technology, pushed by LG for a few years now, has been taken up by Panasonic and Sony as well.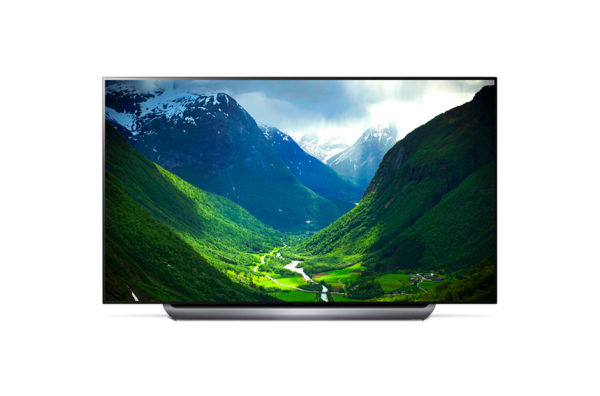 Yet, despite the competition, LG seems confident enough not to drop prices for its entry-level C8 OLED TVs, compared to last year.
They now start from S$4,699 for a 55-incher and S$7,299 for a 65-incher, going up to a grand S$19,999 for a 77-incher (for those lucky enough to have a home larger than the average Singapore apartment).
Meanwhile, the mid-end E8 will go for S$7,999 for the 55-inch version and S$10,999 for the 65-incher.
Got even more money in the bank to splurge on a TV? The W8 should be a welcome addition at home at S$11,699 for the 65-incher and S$34,999 for the 77-incher.
You must be nuts – or very rich – to blow S$35,000 for a TV, right? Apparently, there were people buying up the top-end W series last year, according to market sources, and not all of them live in Sentosa Cove, either.
No wonder LG is happy to show off its new 2018 OLED TVs while keeping prices fairly stable. People are coming round to the fact that OLED is the way to go if they take video quality seriously.