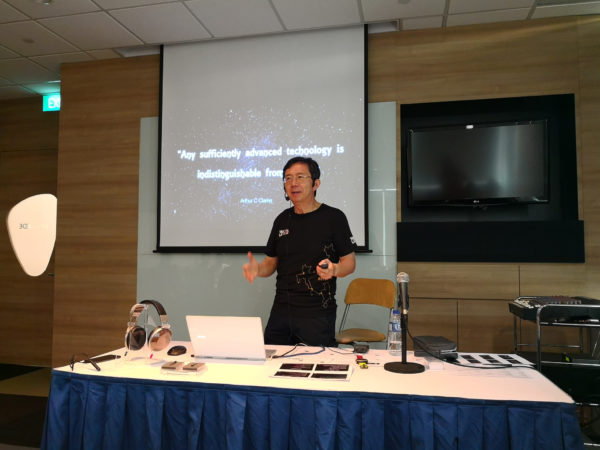 For the man who brought real sound to the PC in the 1990s, listening to headphones was not something that was expected to bring a sort of aural nirvana.
That long-held belief changed for Sim Wong Hoo, the chief executive officer for Creative Technology, when he recently heard his company's latest innovation – an audio technology that promises to make the sounds from headphones a lot more realistic.
The Super Xi-Fi, unveiled in Singapore this week, attempts to project sound "outside" the ear cups on a headphones for an immersive audio experience. In other words, no more having it boxed in between your ears.
The breakthrough was deemed so important that Sim introduced the technology himself at Creative's headquarters. He faced a packed room of reporters and analysts keen to catch a glimpse of the company's first big technology promise in years.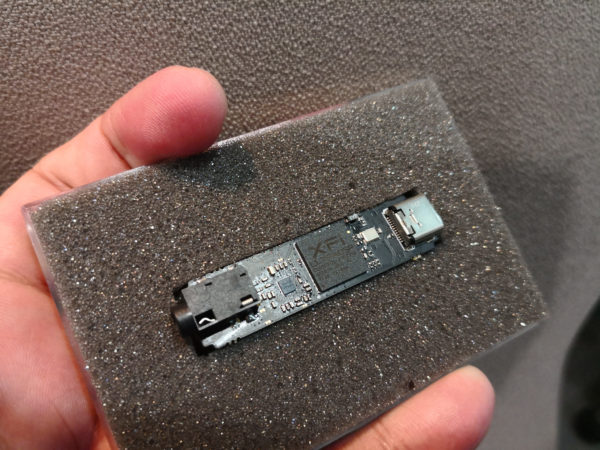 And the Super X-Fi did shine through. The magic is in the algorithm, which is powered by a Creative chip for now. This is included in a US$150 dongle that can be plugged into your favourite headphones.
Essentially, it creates an audio imagery not between your ears but around you. Imagine a 360-degree soundstage.
Though that sounds rather like the 3D sound effects being peddled about in the market now, this is not what Creative is trying to achieve.
What the system does is fairly clever. For the demo, the Creative folks took a photo of both my ears and my face and fed the data into the Super X-Fi system.
It then made a calculation based on my physical characteristics and the room that I was in to create a virtual environment. This goes one step beyond the usual room correction tools that home threatre systems offer today.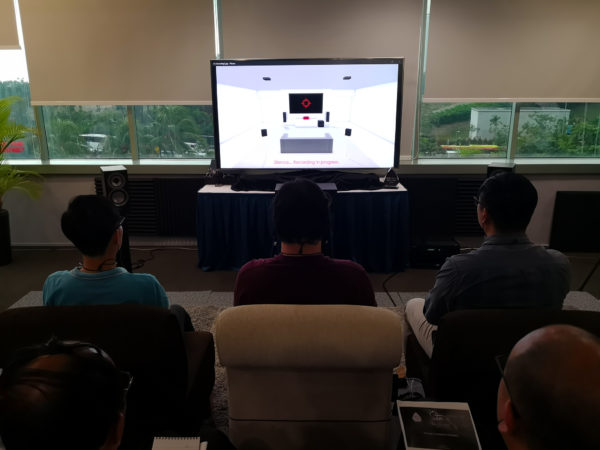 During the audition, the Super X-Fi system created a realistic sense of space as I listened to a soundtrack. It took the audio that would have been usually stuck between my ears and projected "outside" the confines of my head.
I was able to pinpoint the sound sources in a room as well as gauge the distance between them. All this using a pair of Creative headphones.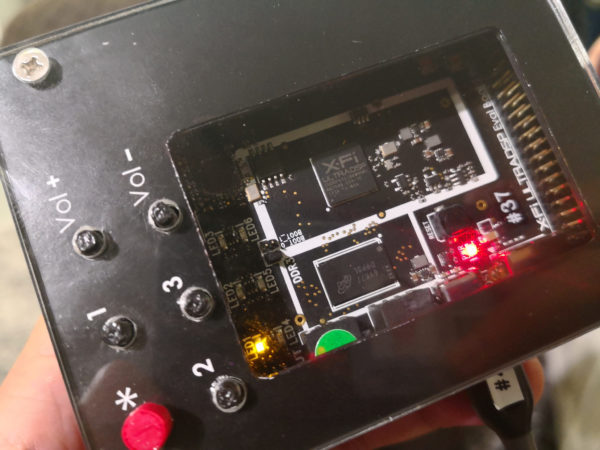 Imagine having such technology in the room as you watched a 4K movie at home. It is as though you are watching it in a cinema with dedicated surround sound speakers, when in fact, the experience is reproduced with headphones.
That's probably the simplest way to explain the experience, which was firstly about the illusion of space created using only a set of headphones.
I can see myself relishing a more immersive gaming experience playing first-person shooters such as Call of Duty WWII with my PC or PS4, hearing bullets whizz past me as I navigate through the battlefield.
The Creative dongle will be out in the third quarter for US$150 (S$198). Other products such as a wireless headset will be introduced later in the year.
As you'd imagine, Creative is also looking to license this technology to various consumer electronics manufacturers.
So, the Super X-Fi technology will be available to sample for free before June, via an app. With this, you can only play songs stored on a phone and not work with streaming content from, say, Spotify or YouTube.