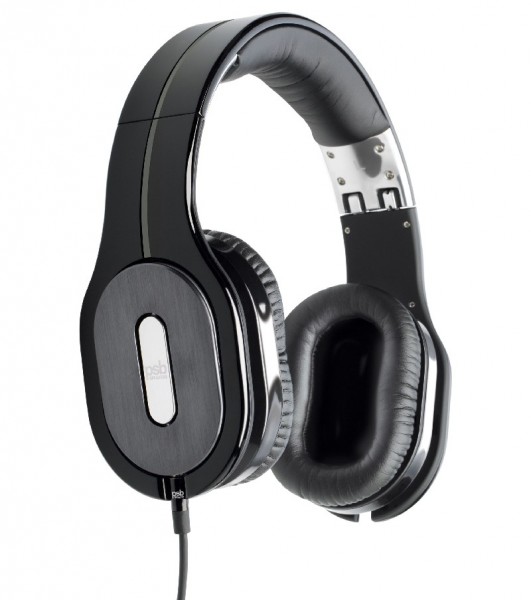 Canadian speaker maker PSB has been known for some very well-loved speakers in the past, and it's the latest to venture into the headphone space, seeing how lucrative the market is with mobile music lovers.
The M4U 2, its first such foray, is a pair of active noise cancelling headphones that don't disappoint with the audio quality. Yes, the name is trying a little hard to appeal to the "street" crowd, who have taken to brands such as Beats Audio and Bose.
While PSB is probably less well-known outside audiophile circles, the M4U 2 is something that anyone who takes his music seriously on the go should have a look at.
First, the build. Despite the rather understated styling, this is a well-thought out pair of over-the-ear headphones.
There are two connectors, on either side, to hook up the cable to your MP3 player, phone or headphone amp. That flexibility means you're less likely to be tangled up with cables on a train or plane, for example.
PSB has also included in the box everything that you need, and probably don't need, such as a piece of cleaning cloth, extra ear pads, a headphone cable with Apple and Blackberry controller, a hard case and an audio adapter for planes.
The headphones generally feel solid as well. Only issue I'd be worried about is the black shiny plastic, which may be scratched if you pack the M4U 2 along with other rough or sharp objects, like keys.
Still, the unique ear pads, which are supported by a "gyro-suspension" system, fit really well. Instead of just using memory foam, which can soften after a while, this flexible system ensures a consistently snug fit. To be sure, it felt a little tight at first. After 10 minutes, the PSB headphones just seemed a lot more comfortable.
What impresses me the most is the sound quality. As far as "street" or noise cancelling headphones go, there is much to like here. The response is quick when it comes to percussion, the detail is impeccable, the extension also impressive. Vocals shine as well.
I wasn't expecting much when I fired up Melody Gardot's The Absence (24/96 from HDtracks) on my laptop PC after a long day one evening. The vocals were front and centre, as they rightly should, but none of the background instruments were lost. The separation is something I'd not expected from these moderately-sized headphones.
I then played back Marta Gomez's Lucia, again a 24/96 track from HDtracks, and I was convinced how naturally and effortlessly the vocals were delivered. A whole lot of detail accompanied the very well-controlled highs and lows, so there were not much of the jarring or thin sounds you'd often get from poorer headphones.
One test of how far the M4U 2 goes is to play Stacey Kent's The Ice Hotel track, which has several high-pitched triangle sequences, along with double bass and several other instruments. You can hear the headphones reaching higher and lower than most others, while keeping up with the rest of what's happening on the track.
The PSB headphones made me sit up so much that I went to fire up the same album on my speakers, which I used as a reference. As headphones of the M4U 2 price range (S$499) go, PSB has done very well.
I've listened to all the three modes provided here, including active noise cancelling, active and passive mode (without the two AAA-sized batteries), and the sound quality is superb with all of them. How much noise is cut out? Well, I cannot hear myself type when I have these headphones on. Most of the noise is removed by the passive ear pads, I feel.
All in, I have to say PSB's first pair of noise-cancelling headphones are a long way better than many a more established name in the business (I'm looking at you, Bose).
If Audio-Technica had produced my favourite pair of noise-cancelling 'phones in the past, now I feel the PSB M4U 2 has provided a great alternative, as far as sound goes. I still prefer the Japanese company's fit and finish, but I'm leaning towards PSB in terms of audio quality.
I can say for sure, if you are looking for a pair of headphones for a long flight, the PSB M4U 2 has to be on your list of potential buys.