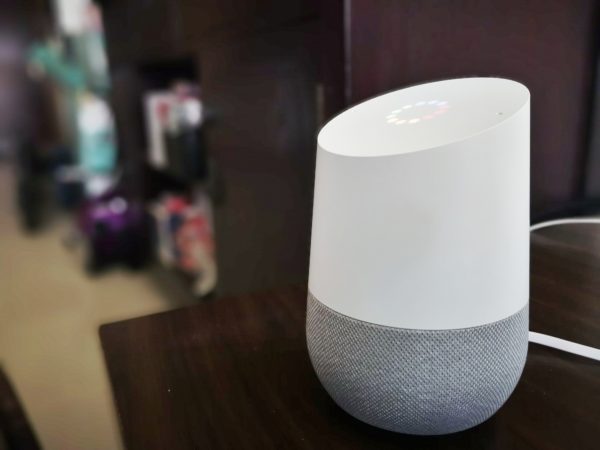 It's now easier to find out the movie schedule or where to get the best chicken rice, thanks to the Google Home virtual assistant out in Singapore today.
Just like the Google Assistant software that resides on your Android phone, the Google Home device is able to take voice commands or questions and relay the information back to you when you are, say, lounging at the couch at home.
A small speaker that can held in one hand, it is easy to set up at a convenient location at home. Simply power it up, start the Google Home app on your phone and follow the on-screen instructions.
If your house is properly linked up via a single Wi-Fi network, your phone will be able to locate the Google Home device on the home network and install everything from there.
During my tests these past few days, I managed to link my Spotify, Netflix, and TuneIn accounts with the Google Home app. This enables the apps to be fired up and stream content via the unit or to my TV or PC monitor using a separate Google Chromecast dongle.
Since Google Home has a nice set of speakers at the bottom of the unit, putting the device in an open space such as the living room will be ideal.
I would just say "Hey Google, play 80s music on Spotify" and it would go fetch a list on Spotify that matches closely to what I wanted to hear.
The gizmo also answers simple questions. For the past few days, whenever I wake up, I'd say "Hey Google, good morning!" and it would promptly give me weather forecasts and the news from Channel NewsAsia.
Of course, you can set different sources of news you want to hear via the Google Assistant settings. Things are easy to get around.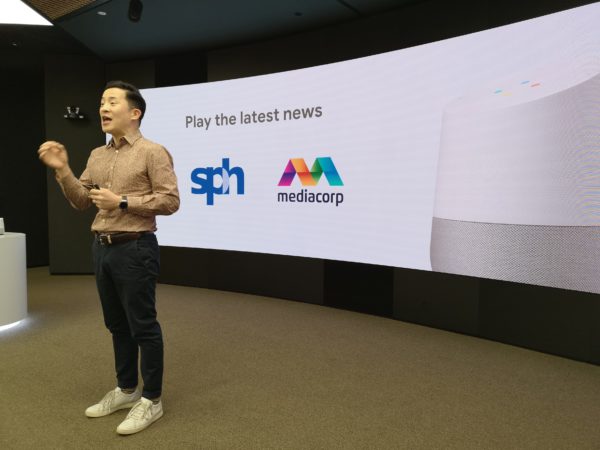 Of course, Google Home is not new. Launched in late 2016 in the United States, it's taken more than a year to come to Singapore. There's a reason for the late arrival in Singapore, according to Google.
Most importantly, its voice recognition system has to understand Singapore English, especially with our intonation and sentence structure somewhat different from Americans'.
However, I'd be wary of saying that Google Home understands Singlish completely. I think I speak like a regular Singaporean, but it didn't manage to understand much of what I said in Singlish.
It also tried to speak Singlish – to comedic effect – before it went back to normal spoken English. And that's after telling me "Tahan a bit, can? World class Singlish coming soon!".
That aside, I guess the number of things Google Home can do for now is good enough for most people. It can tell me where the nearest medical clinic is, help me to keep time and advise me what public transport to take to the nearest shopping mall, with directions and timing of the trains, no less.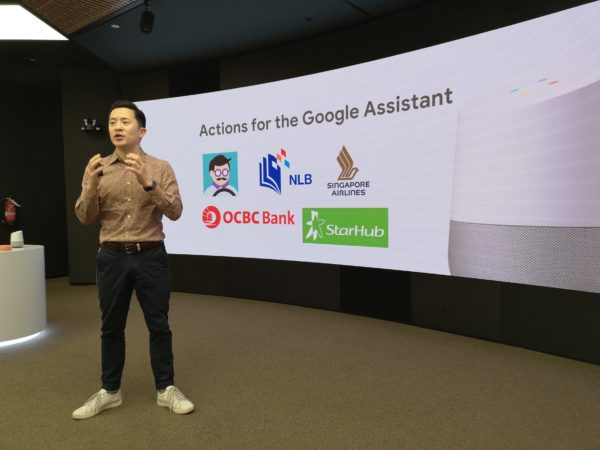 If you want to control your home appliances, lighting and more, then hooking up the smart home controllers with the Google Home is your ticket to a smart home.
When connected to Philips' HUE system, for example, you can use Google Home to not only switch on or off the lights, but also dim or brighten them, according to a preset scene. You can even set them to your favourite colour.
With more than 1,500 smart home devices from over 200 brands supporting Google Home, the platform is pretty well served. If you're planning on a voice-automated smart home soon, make sure to check out the list of supported devices here.
What I think Google can is improve on is the available local content. Google has Actions on Google, which lets you get information from third parties such as the National Library Board, OCBC Bank and Singapore Airlines, by simply asking your question aloud.
During my tests, I just needed to say "OK Google, talk to Singapore Airlines". Google Home would then hand the query over to Singapore Airlines, which went on to provide the flight departure details I sought, including the departing terminal at the transit airport.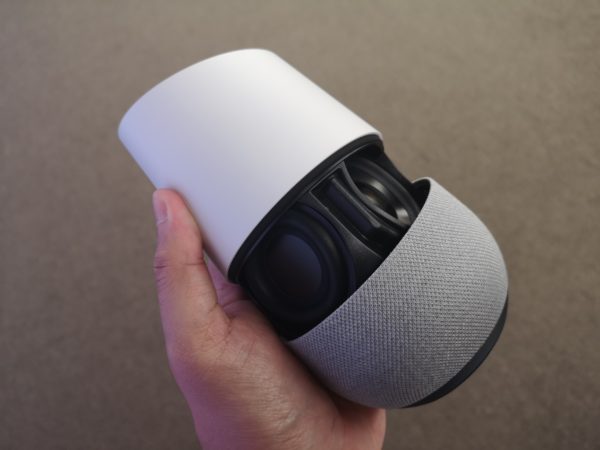 There are some kinks to work out, for sure. While I was checking it out, Google Home could not understand some of my questions and I had to learn how to restructure my sentences sometimes.
It would be good too if there are lists of questions we can ask from Google Home partners. There is no such information that I can glean from National Library Board and I actually had a hard time looking for a book by simply using voice.
On the whole, Google Home is still a fairly intuitive gadget. Asking questions and controlling my smart home devices without touching my smartphone is usually easy enough.
And for the most part, Google Home actually understands pretty well what I need it to do. At $$189, it is a better deal than getting a radio, an alarm clock, and an AI-supported computer separately.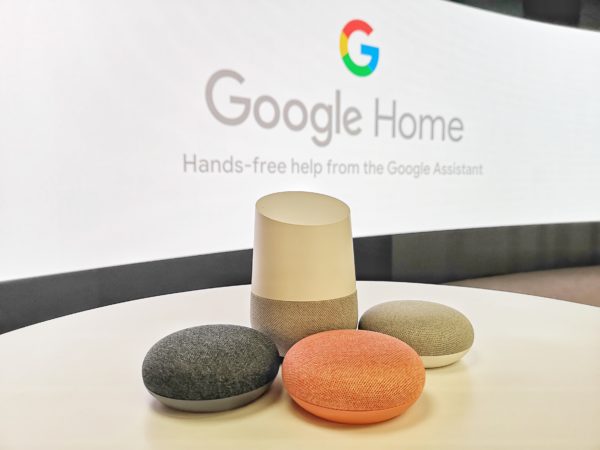 If size and price are of concern, there's the much smaller Home Mini that's only as big as a donut. The S$79 gadget will sit pretty on your bedside console table, like a silent assistant that only speaks when spoken to.