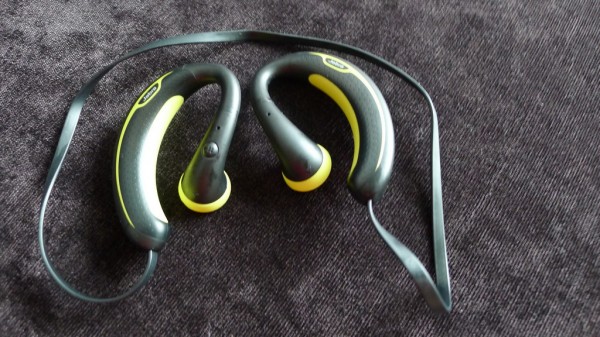 Why change a good thing if it's not broken? With its new Bluetooth earphones for runners and bikers, Jabra has kept to the formula and delivered yet another rugged companion for a workout.
The Jabra Sport Wireless+, a followup to the Jabra Sport earphones we tested in 2011, gets updated with changes in colour and a few new features, but otherwise comes with all that was great in the previous version.
For starters, the strip of wire that connects the two ear pieces is in a subtler black color, instead of the yellow one last year that screamed "I'm sporty" on the track. That's a welcome change for folks like me who use it, but don't run particularly fast.
The Jabra Sport Wireless+ is also said to have better bass performance with the company's AM3D Power Bass feature. It processes the audio from your music source, whether it's a smartphone or MP3 player, and improves the low-end of the sound spectrum.
To be honest, that hardly came across much during the times I wore the Jabra earphones on my runs. I'm also not sure runners or bikers value the quality of the bass as much as comfort, ruggedness and ease of connection on a pair of sporty earphones.
The main selling point for the Sport Wireless+ remains its seemingly bulletproof design. Now certified for IP54, and good enough for the military-grade usage, it withstands rain, dust and shock easily.
The rubber-like material is tough against the elements, yet soft enough to be worn around your ears. The Sport Wireless+, like its predecessor, fits perfectly. If it doesn't do so out of the box, it comes with no fewer than seven ear gel designs that you can add on to make it conform to your ears.
The smart design goes into the flat cable as well. It feels tough – Jabra actually says it can take a pulling force of 3kg – so it should withstand the accidental tug or two during a jog.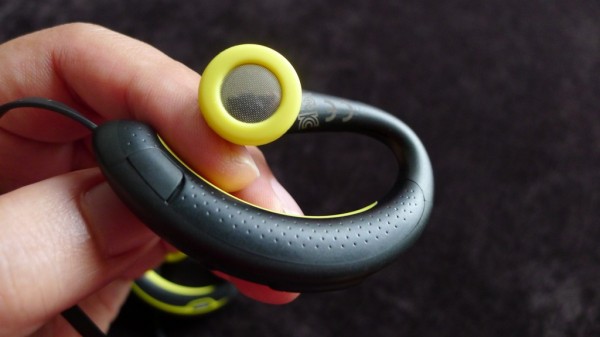 Perhaps more interestingly, instead of thin, round ones often found in regular earphones, the flat cable doesn't "roll" on your skin and get tangled up irritatingly.
Yes, it can get stuck on the back on your neck when you perspire, but that's probably better than a cable that gets tangled up. That's the reason why you're going with a pair of wireless earphones after all, right?
Most importantly, the Sport Wireless+ provides a comfortable yet snug fit when you exercise. During the few runs I had with the earphones, they never once felt like they would fall off. Neither did they jiggle about or require any adjustment during a workout.
Indeed, I had a run in the rain as well and the earphones didn't miss a beat, after being splashed with water from the heavens and sweat from my skin. They are still working now, of course, after being dried up.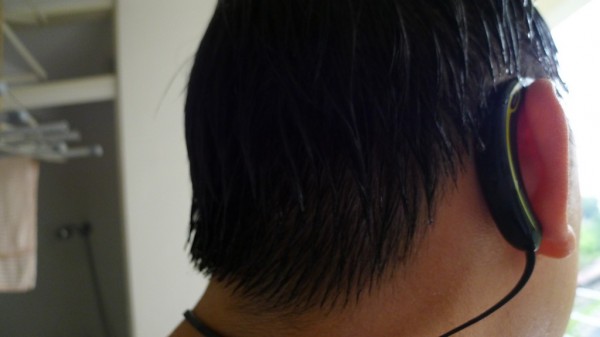 If there's one worry I have about the Sport Wireless+, it's the small cover protecting the USB port that you use for charging the earphones at home. It looks ruggedised but it still hangs by a small, thin piece of rubber, and it's something that you'd be pulling in and out often.
Another thing I'd like to have see is perhaps newer Bluetooth support. The Jabra earphones work well enough with Bluetooth 3.0 but it does not have the newer Bluetooth 4.0, which promises better power efficiency.
That's not to say that the new Jabra earphones are poor in power usage – I left them on for days and jogged several times with them without recharging – but for a pair of S$148 earphones, the latest features would be great.
I'd still readily recommend the Wireless Sport+ though, for the most important things that matter.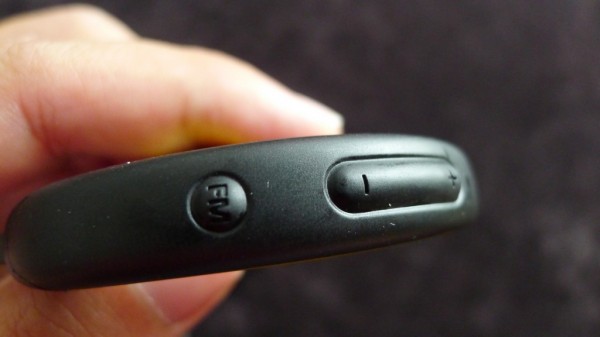 Pairing with my Samsung Galaxy S4 phone was painless, as other Jabra earphones I've tested have shown. The rocker buttons let me change volume without reaching for my phone during a run, and the built-in FM radio means I can do without an external player if I want to travel light.
There are other features that are nice to have. For example, support for the Endomondo sports tracker app lets you hear voice prompts from your phone during a workout. Plus, with a microphone built in, the Wireless Sport+ lets you take calls in the middle of a run. It even takes out the background wind noise during the conversation.
If you work out often, and like music on the go, you can hardly go wrong with the Jabra Wireless Sport+. There are many other options out there now, but few will feel as comfortable and re-assuring as this pair.