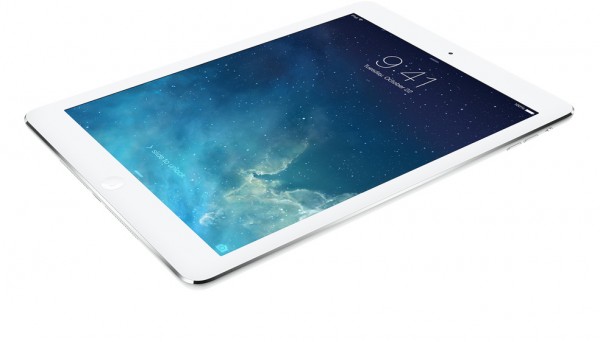 To understand truly what a breakthrough the new iPad is, you have to survey the crowded tablet landscape. Few tablets come close to the fit and finish, the simplicity of design and the complexity that's built within.
Every reviewer that has had his or her mitts on one says that it's essentially a large iPad mini, and it is. But the magic begins when you pick it up.
Remember that time you first picked up the iPhone 5, and thought it was a dummy phone because it was simply so light? Pretty much the same thought came to mind when I picked up iPad Air.
It's simply more comfortable to use, to pick it up with one hand and hold it for an extended period of time. I found myself hunching far less than when I was using the iPad 3 (otherwise known as the old "new iPad").
Surprisingly, due to the fact that it only weighs 469 grams against the previous iPad's 652 grams, I found it easier to use while lying down in bed. In a way, it's easier to use than the iPad mini, because it props up better either when I lie on the side, or let it sit on my chest. And now when you doze off, the iPad Air will not break your nose.
This 9.7-incher has the same Retina display, which remains bright, sharp and vibrant. Its 64-bit A7 processor and M7 co-processor means it's both speedy and more power-efficient than any iPad before it. How fast?
Using a processor-intensive painting application like Procreate, I could do a 4K painting (ultra-high definition painting at 1,714 x 4,096 resolution) on iPad 3 with up to four layers.
The more layers you can have in a painting application – much like Photoshop on the desktop – means you have greater creative flexibility. On the iPad Air, I can create 4K paintings with up to 10 layers, giving me more room to polish a piece of artwork.
All this power can be put to good use too, now that Apple is giving away a free set of lifestyle and productivity apps (iLife and iWork) with the purchase of every new iOS device. This letting users create spreadsheets, rich text documents and presentation decks, as well as edit photos and movies.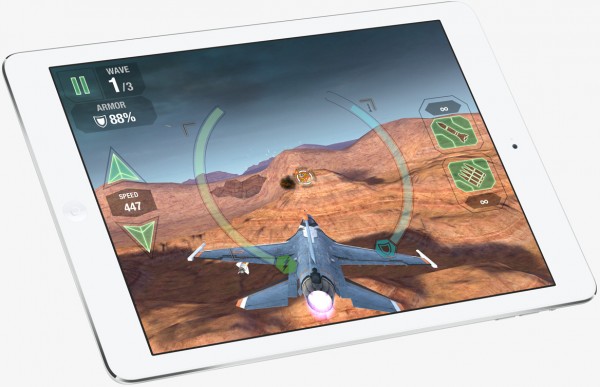 Some users might balk at the relatively high price tag that comes with Apple's tablets. The iPad Air starts from S$688 for the Wi-Fi version and S$870 for the Wi-Fi plus cellular version. Both entry-level options come with a basic 16GB of storage, with prices topping S$1,108 for the Wi-Fi one and S$1,288 for the Wi-Fi cum cellular one, should you want 128GB.
Yet, let's not forget the experience provided by the included software and services. There are more than 400,000 apps by third-party developers made just for for the iPad.
The iPad Air also comes with dual microphones for better audio quality when making FaceTime calls with other OS X and iOS devices – Mac laptops and desktops, and iPhones and iPads. This iPad also features a new HD front-facing camera (720p capable) so video calls and captured photos look clearer.
Apple claims 10 hours of battery life for the iPad Air. In my use, I've found it to exceed Apple's claims. With cellular and Wi-Fi turned on, I performed the following extensively throughout the day – watched streamed video, read the news, sketched and painted, chatted with friends on social networks, and used iMessages. After more than 10 hours, I was down to 30 percent on the tablet.
What didn't Apple include in this year's iteration? The rear iSight camera remains a 5-megapixel affair. It still takes decent pictures, but pales compared to the output from the cameras of flagship smartphones, including Apple's own iPhone 5S. Movies though are captured at 1080p, and are very useable.
Many fans expected Apple to include TouchID, an easy-to-use fingerprint sensor, which is featured on the iPhone 5S. But it's not here. What's the big deal? It makes security on a smartphone and tablet more manageable.
If you're required by your company, or your own paranoia, to enter passcodes to access your phone or tablet each time you turn it on, you'll understand what a godsend TouchID is. Rumour has it Apple isn't able to manufacture enough TouchID sensors, which is also the reason for the low availability of the recently launched iPhone 5S.
While many are no doubt waiting for the iPad mini with Retina Display, the iPad Air remains a viable choice for users who can't wait for the smaller tablet to arrive, particularly when its arrival has been said to be delayed due to problems with the manufacturing of the display.
Should you buy the iPad Air?
It depends. If you're a power user, and depend on speed, then yes. The speed improvements alone make the new tablet a worthwhile upgrade, even if you own the previous "iPad 4". The iPad Air is simply the best iPad Apple has ever made.
Of course, if price is a concern, and you're not stuck on Apple's ecosystem, and are open to other platforms, Google's Nexus tablets are a good option to consider.
Or, if you're a power user who demands the power of a desktop, Microsoft's upcoming Surface Pro 2 – not to be confused with the Surface 2 – should also be on your shortlist.