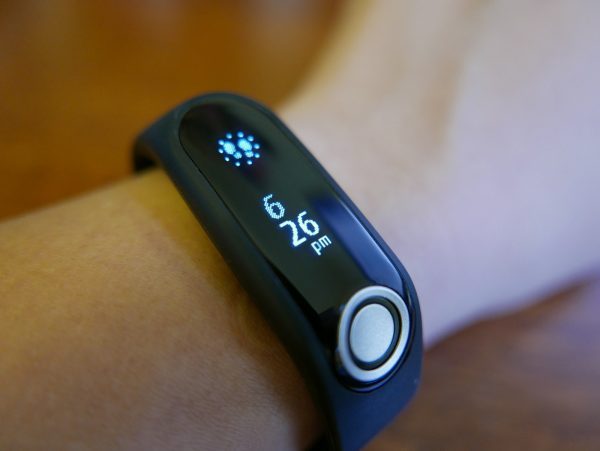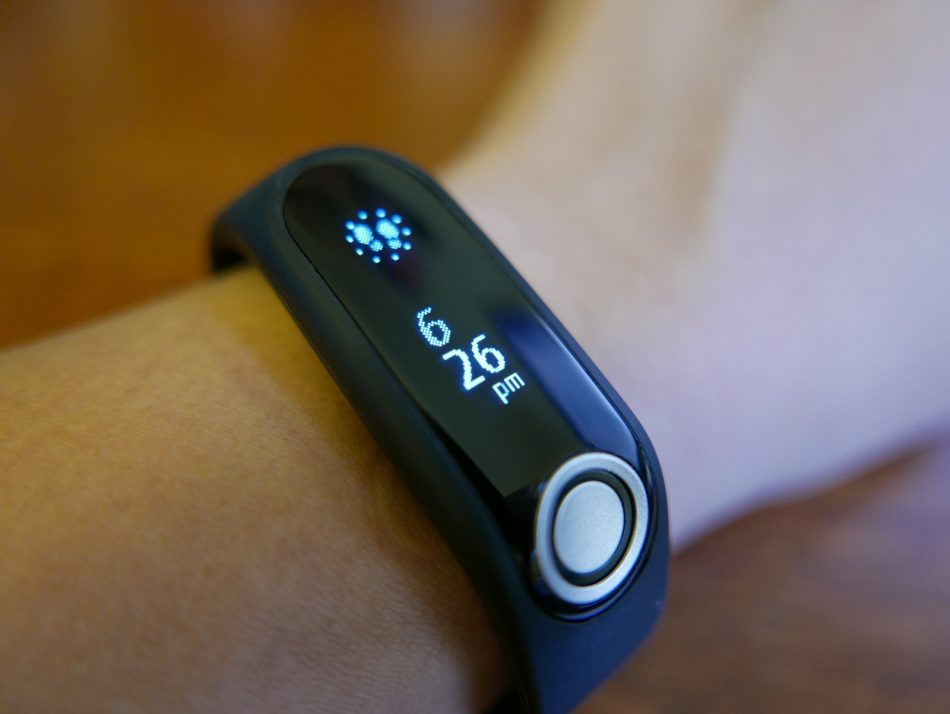 I've loved TomTom's previous fitness watches, which are focused on workouts while offering friendly features like music playback.
They straddled the more serious workout watches such as Garmin's top-end Fenix range and more lifestyle-focused smart watches such as Samsung's Gear Fit 2.
The TomTom Touch fitness tracker, however, is the company's new foray into a more "mainstream" market instead of its core focus on fitness and workouts.
Like other activity trackers, it excels in being small and discreet. Weighing just 10g, it is easily forgotten when worn on the wrist. You can't say that about a watch with a large screen.
However, like many fitness trackers in the market today, it lacks key features you'd want if you at least went for a casual jog or bike ride a few times a week.
For starters, there isn't built-in GPS to capture how far or where you've run or cycled. It's also not waterproof – you can splash it in the rain or even in a shower, according to TomTom, but don't swim with it.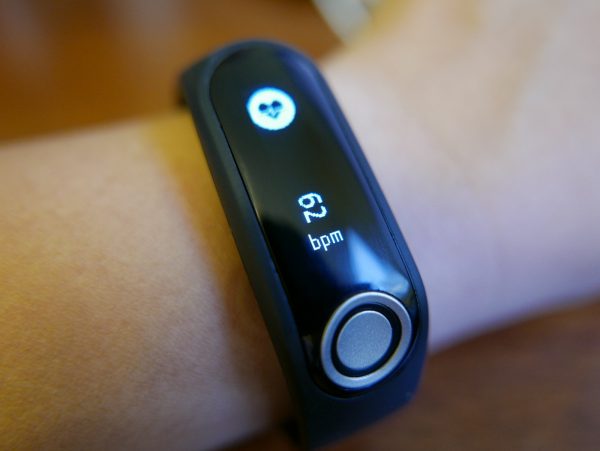 I brought the Touch to a jog and clearly it lacks the basic details that you'd want to track your runs by. Sure, there's a fitness mode aimed at pleasing folks who do a bit of light workout, but it's still lacking.
You get the number of steps run, not an accurate distance, for a run or ride. And you can't seem to pause a workout if you reach a traffic junction.
Fair enough, I guess, since this is a tracker of all activities, including sleeping hours and calories burnt, not just individual workouts.
Perhaps if I hadn't liked the TomTom Spark and Runner fitness watches in the past, I'd be less critical. Still, you should be aware of what you're getting.
If a tracker rather than a large watch with a screen is what you're after, then the Touch has some interesting features thrown in.
One of its selling points is the ability to estimate the percentage of body fat and muscle mass in your body. You'd have to wear the watch for about 15 minutes or so before getting a reading.
It's a nifty feature that promises to show if your workouts have been effective, but I think you should trust your doctor's assessment more.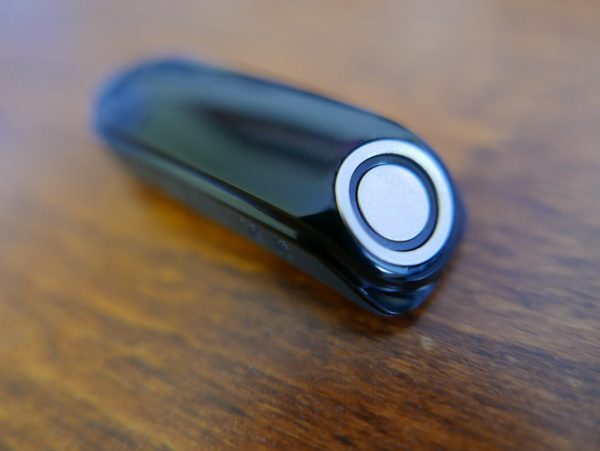 What's definitely a plus is the OLED screen. Measuring 5.58mm x 22.38mm, it is large enough to show off basic information like heart rate or the number of minutes you've been active, say, walking around.
It is also very bright and a significant upgrade over low-cost options that often end up looking dim and pixelated. Most likely, the first impressions when you power up the Touch are going to be positive.
What I also like is the one-touch navigation. The touch-sensitive button, combined with the screen, enables you to switch from basic tracking mode to fitness mode swiftly.
Okay, I had to read the manual to get started, but once I got going, the interface wasn't too difficult to use. I could swipe through the menus on the screen then touch the button to select an option.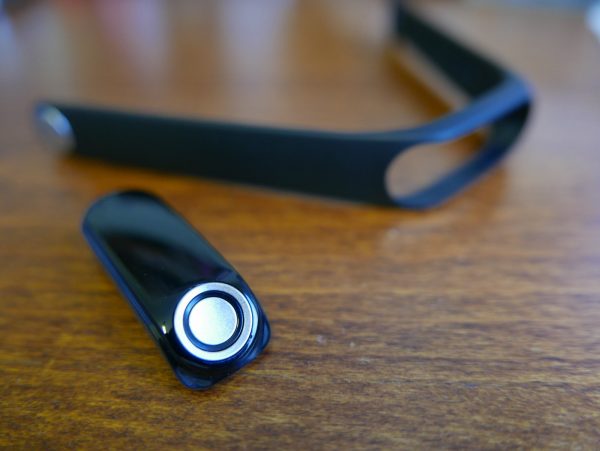 The simplicity enables TomTom to do away with too many buttons, keeping the design clean and neat. It helps too that the screen is nicely integrated, so there's no protruding parts, only a sleek finish.
At the same time, the rubber strap is flexible and comfortable, though the button-down fastening could get a bit of getting used to. Mostly, the Touch sports a typical TomTom design that has worked previously, so no big issues there.
Do note that the Touch uses a micro USB port that's hidden under the removable strap, so you have to connect it direct to a power source to juice things up.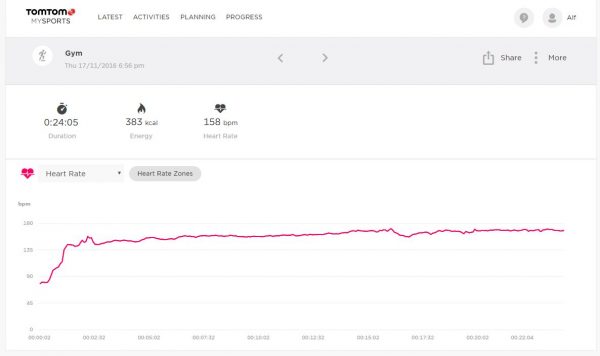 Like other TomTom devices, the wearable device requires you to sync with your PC via USB or your smartphone via Bluetooth. The data you collect is then sent to TomTom's MySports service, which lets you track your activity easily.
All the data can be sync'd with your favourite online service, of course. I've been using Strava but you can hook up to NikePlus, MyFitnessPal, Endomondo and more.
At the end of the day, the question remains whether you'd want to pay S$239 for a sleek if limited device. Among fitness trackers, the Touch may appear attractive and accomplished.
However, like many fitness trackers, it may also seem lacking once you get more active and want to track your workouts more closely. For that, you'd need a bulkier sports watch.
Just a note here – last year's TomTom Spark with music playback only costs US$141.95 (about S$202) on Amazon. That's a bargain if you want a more powerful device.