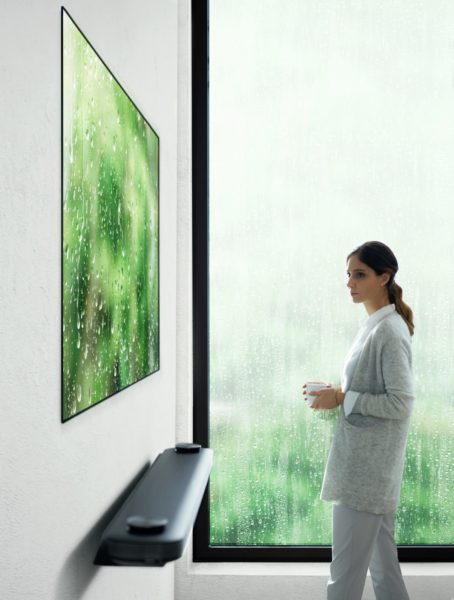 If you have a cool S$12,888 of spare cash in the bank now, there's a TV you can hang on a wall that looks like a window to another world.
The LG W7, out in Singapore next month, has the thickness of just two coins and creates an illusion that thicker TVs cannot offer yet.
When you screen an image of a prairie, for example, you can easily imagine you're indeed staring out into the pasture, through a window with near-invisible frames.
At least that's the impression I got from a quick viewing of the top-end OLED (organic light emitting diode) TV from LG this year. The Korean electronics maker has pulled out the stops this time, making use of the technology's unique characteristics to develop the thinnest TV yet.
Unlike traditional LCDs (and LED TVs such as Samsung's QLED TVs), OLED does not require a light source around the edges or at the back of the screen. This means the display can be so thin that it's mounted flexibly on a wall.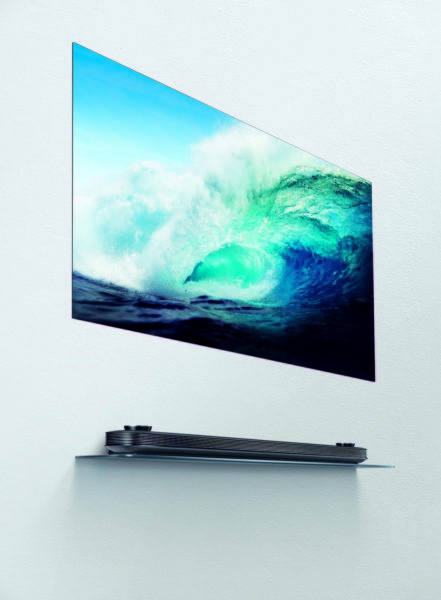 Okay, at least that's the idea. The screen still needs a power source and other electronics, say, to take in display sources. So, LG placed all these in a separate breakout box cum sound bar that connects via a flat, thin cable.
It's assuming that if you have more than S$10,000 to spend on a TV, you will probably find a way to hide the cable behind a wall or custom design some sort of smart cable routing.
Looks aside, the image quality on the W is nothing short of stunning. The usual deep contrast and perfect black backgrounds unique on an OLED are clear even from the quick demos shown earlier this week as a media event in Singapore.
The majority of the cost on the W7 likely went into the design of the TV, which is unlike others in the market. How many can afford this? Only the well-heeled, I guess.
By the way, S$12,888 gets you the 65-inch version. A more expensive 77-incher is available later, though there are no exact dates and prices for Singapore yet.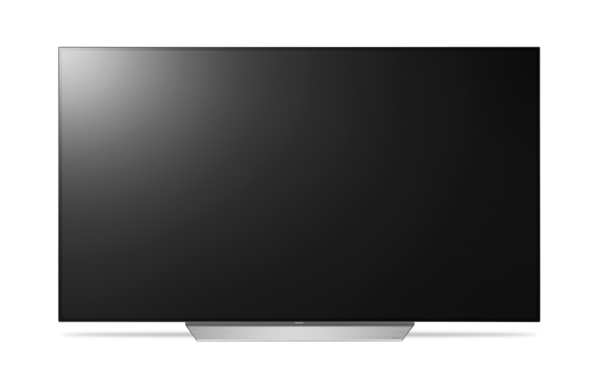 The good news for other video buffs is that OLED TV prices are coming down this year. The most basic OLED option – the C7T – is out now for S$7,288 for the 65-inch model and S$4,688 for the 55-incher.
Bargain a little at an electronics store and you might be able to get an even better deal off the sticker price. Compared to last year, when prices hovered around S$10,000 for a 65-incher, this makes OLED much more attractive.
Those who are chasing the latest hyped-up features will also be happy to see that LG's new 2017 OLED range supports both Dolby Vision and HDR10. These are standards for HDR (high dynamic range) content shown on Netflix, for example, that promise much greater vibrancy and realism in images.
Indeed, LG isn't the only OLED TV maker these days. Sony and Panasonic are also using its panels for their high-end TVs.
To be sure, OLED TVs are still hardly cheap. However, for the higher price, they are expected to offer clearly superior image quality over regular LED TVs, perhaps even the most high-end versions like Samsung's fancily but confusingly-named QLED TVs.