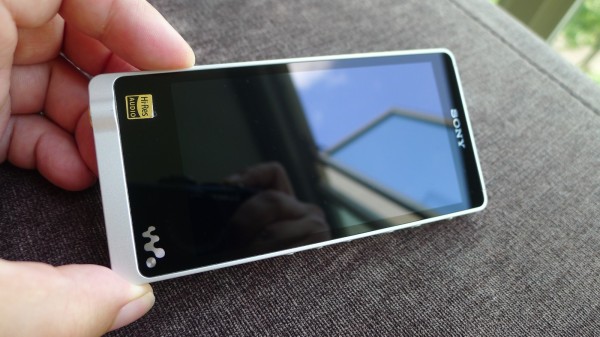 The first question many music lovers will ask, when told of the S$899 new Sony Walkman, is why pay so much? How different is the NWZ-ZX1 music player from a smartphone that already plays MP3 tracks?
Well, audio buffs will tell you they are like day and night, especially when it comes to high-resolution tracks that this new Walkman plays.
With 128GB of storage built in, Sony's new gizmo carries hundreds or even thousands of songs, including high-resolution ones encoded in 24 bits and 192Khz (24/192). CD quality is only "16/44".
As looks go, the new Walkman is also one of the cleanest-looking and most solidly-built players around. The first thing you'd notice is the weight.
Like a lot of respected hi-fi gear, the 139-gram Walkman feels sturdy. In your hands, it reminds you that a solid piece of aluminium alloy is providing the housing for its components.
Without a doubt, the metal works well with the non-slip "leather effect" backing. They exude style and appear practical at once.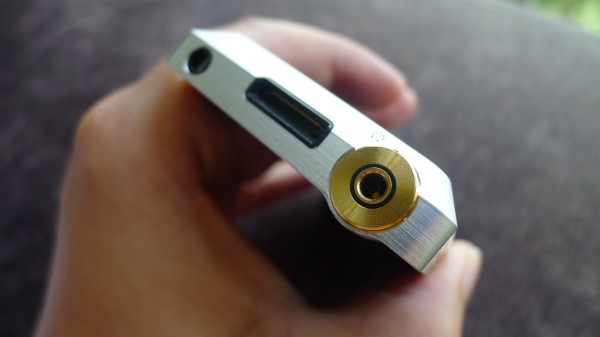 As if to emphasise its credentials, the regular headphone jack also comes surrounded by an XL-sized extrusion. Is it gold plated? No, brass plated, but it looks great still. And Sony says the larger design is sturdier and reduces the chances of damage.
Much of the interface is well thought out. The buttons are in the right place, on the right of the device and easily accessible. The 4-inch screen, at a decent 854 x 480 resolution, also helps you navigate through dozens of albums easily.
If there's one thing that is unusual, it's Sony's WM-Port. You need a special cable, included in the box, to connect to a PC's USB port for charging. Surprisingly, for such an expensive player, Sony hasn't included a charger.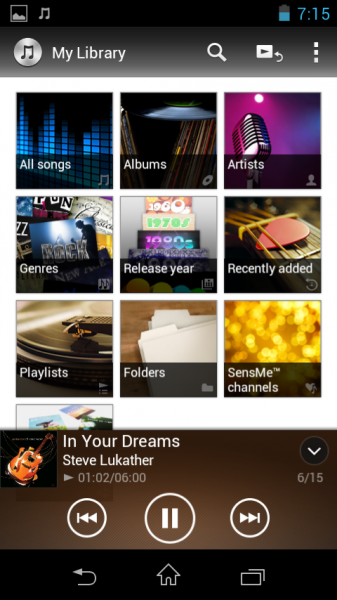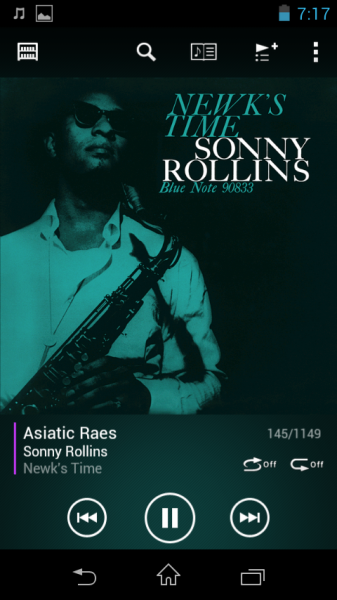 Running Android 4.1, the new Walkman reminds you of a regular Android smartphone. If you've ever used one before, the Sony music player will be easy to pick up. You can download your regular Android apps over Wi-Fi, including your own favourite music player if you don't like Sony's built-in one.
When it comes to the all-important audio hardware inside, the Japanese company doesn't say which DAC (digital analog converter) it is using in the NWZ-ZX1.
It doesn't reveal much about its fancily-named S-Master HX amplifier either, except to say it uses a film capacitor with good thermal properties, and this enhances the nuances of instruments and vocals.
How does the NWZ-ZX1 sound? I have to say it's impressive, and clearly a step up from the smartphone you are using or even your favourite iPod of choice.
Expect a wide sound stage and an expansive presentation for live music when you first plug in your earphones or headphones. Sony has managed to produce a sound that does not seem closed in so as to squeeze out the details in a track.
There is also a nice kick to produce the dynamics when necessary. You'd expect tracks with lots of percussions to sound impressive with a bit of pizazz.
At the low end, the player offers good bass extension too, so you don't get the feeling some of the double bass in jazz tracks is being truncated. With vocals, jazz singers come across clear and free of any artificial colour.
The only thing you might find a little jarring is the treble. The highs can sound a bit brittle if your earphones don't match well, like with my old Audio Technica noise cancelling earphones. With a pair of more expensive Sennheiser IE800 earphones, as when I tried them, the Sony Walkman cannot be faulted.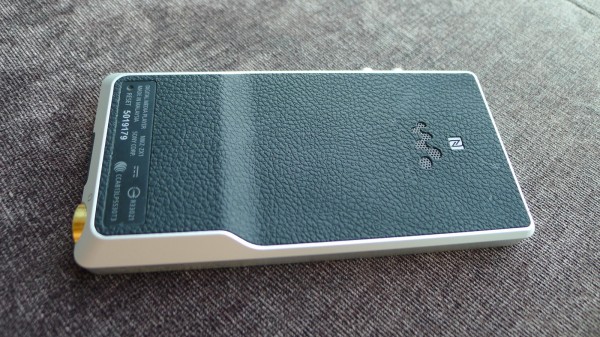 I had listened to CD rips of Stacey Kent and Diana Krall songs and also high-res tracks bought from HDtracks. Both sounded great to my regular, "non-golden" ears. Ultimately, I feel the that a track has to be recorded well and mastered well to begin with, rather than having a high-res version for the sake of it.
That's not to say Sony's new player doesn't press the right buttons with audiophiles. With support for the usual lossless formats, such as FLAC, Apple Lossless and AIFF, it will tick off the boxes for many potential buyers. But note that there's no support for the hot format of the moment – DSD.
After using the player for a few weeks, I've grown to like it very much. Well-designed and powerful, it has most of the features that audio geeks would love in a player.
Sound-wise, I don't think it is several times better than a well-made player, say, Fiio's X3, which is a small fraction of the cost though it lacks the great design and Android interface that Sony has included here.
At S$899, the new Walkman will still attract audiophiles who are used to paying a premium. Noticeably, it's still cheaper than the crazily priced Astell & Kern AK120 player, which costs S$1,599.
Personally, I just find the NWZ-ZX1 a bit too expensive. Even if I have a S$1,000 pair of headphones, I don't believe I always need a S$1,000 player to match it.
I'd recommend the Sony player for folks who have the cash to spare, but for others who are less fussy with design and want bang for buck for the sound, it may be worth the trouble to shop around a little.