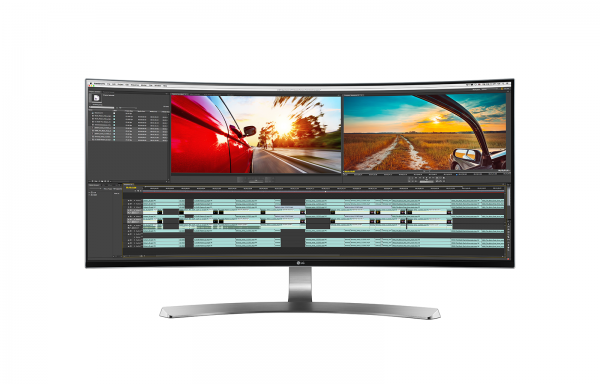 Curved TVs may be a fad you'd forget soon enough, but a curved screen on your desk, connected to your PC, is something that makes more sense.
I say this as I'm typing on a curved PC monitor. LG's 34UC98, the Korean firm's top-end ultrawide screen, is a joy to use.
The main difference is that you are usually seated a lot closer to a PC screen than a TV screen. Yes, a curved screen makes a lot more sense if the edge of your vision is more closely "wrapped around" by the screen.
This is the biggest selling point for curved displays and the 34-incher from LG certainly makes a good point for it.
Though it takes a little getting used to, it makes a lot of sense once you get the hang of things. Stuff does feel a lot more immersive than on a regular flat screen.
And I've been using a large Dell 30-incher for the past few years. The other thing I like is the ultrawide aspect ratio. So, the LG has a 21:9 format, instead of the usual 16:9 or 16:10, which means it is a lot wider.
That translates to more windows you can open when you work. As I'm typing this, I have three windows open comfortably. On my Dell monitor, I can do this too, but I'd have things a little squished.
If you wish to, a picture-in-picture option from LG also lets you, say, play an Xbox game on one small screen while researching for tips for the game on a PC browser.
This isn't a 4K screen, but the 34UC98 offers the details with its still-sharp resolution of 3,440 x 1,440 (4K is typically 3,840 x 2,160).
I certainly had no issue with editing images in Photoshop. All the detail you can get on your images, you'd appreciate with the large, sharp display here. It helps too that the LG screen supports a colour gamut of over 99 per cent for sRGB.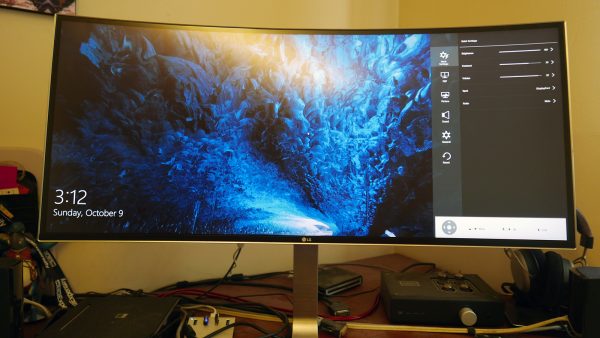 I fired up both games and movies on the LG screen and was generally pleased with the results. For movies, if you can get one in the original 21:9 format, the screen would shine. However, all I had were Full HD versions which did well enough on the 34UC98.
Remember that I'm trying to fit a different shape and size into an ultrawide display. Fortunately, the scenes didn't seem too stretched at the edges.
You can say the same for games. Typically, titles such as The Division, which I fired up recently, won't have an issue with the wide resolution.
What you'd need is a zippy graphics card to run at the high resolution. I had a respectable Nvidia GeForce GTX 980 onboard, so The Division ran flawlessly.
The monitor also supports AMD's Freesync feature, which promises stutter-free, smooth gaming on screen. Unfortunately, I didn't manage to get hold of an AMD graphics card for the test so can't confirm how well this holds up.
Not everything works perfectly, of course, when you're using a resolution that is not as common as, say, Full HD. If you stream Netflix videos, for example, you'd find huge black bars on the sides. They just don't fill the screen.
So, if you watch a lot of Netflix, be aware that the service doesn't cater well to relatively new monitors such as the LG 34UC98.
Generally, though, I'm happy with the performance. The 300cd/m2 brightness is apparent from the time you fire up the screen. Plus, the 5ms response time is fine for games, unless you're competing or are picky about how the split second things show up on screen.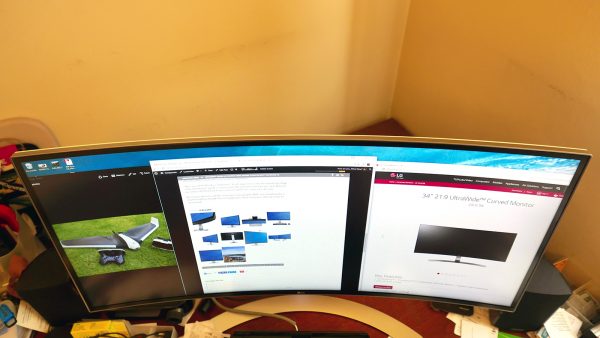 I had reviewed a Dell 34-inch curved screen last year and came away impressed. LG's offering this year offers something similar but in a much sleeker format.
You'd notice the attractive brushed metal finish on the stand. Yes, the longish shape takes up more of your table, but it's prettier.
The thin edges are a welcome sight as well. This keeps your eyes focused on the image on screen, and not be distracted by the edges.
Even the back of the screen, which you won't see much of once you set things up, is finished with a shiny, attractive plastic. It contains all your important ports. There are two for USB, two for HDMI, two for Thunderbolt and one for Display Port.
What I also like is the round joystick cum power button at the bottom of the screen. It opens up to a full-featured on-screen interface that's one of the most intuitive for a PC monitor. This also means a clean front interface, sans buttons.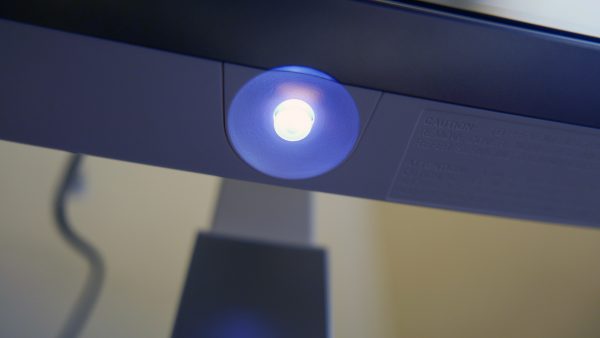 Essentially, what you get is a PC monitor that is well designed and outputs a good amount of pixels. It's an attractive option.
Ironically, the S$1,599 display faces competition from 4K TVs, which have fallen drastically in prices of late and support a sharper resolution.
The difference is that they are not as wide – many are taller with a 16:9 format – and thus do not offer the wide benefits you'd get. They are also bigger, so you'd have to find a way to fit even the smallest 40-inch 4K TVs on your desk.
I'd go for a new curved display like the LG 34UC98 if I want a new PC screen. I just have to be aware of that some apps, such as Netflix, might not work optimally.