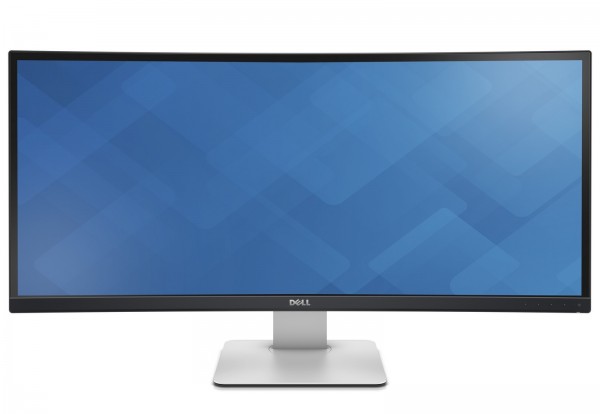 Given how common curved TVs are these days, it was a matter of time before a curved PC monitor turned up.
Thankfully, with its first such curved display, Dell hasn't just copied what's sold for the living room, but come up with something uniquely suited for the desktop.
The UltraSharp U3415W is a 34-inch screen with a very wide screen that goes by the aspect ratio of 21:9, instead of the more common 16:9 or 16:10. This longish shape is perfect for a curved screen because the edges are what curves in, providing a slight enveloping effect.
Plug this monitor in and I'd guarantee you'd start looking at things differently. I own a large 30-inch monitor that is more squarish (16:10) but even that doesn't let me open up as many windows side by side.
I could have Skype on my extreme right, followed by a couple of browser windows, then perhaps a PDF file or image for reference. Side by side, I can be scrolling down four windows now with the new monitor.
Writing this story on a browser window, I have two other browsers next to it as well as a PDF of the reviewer's guide to look at the details of the monitor. For multi-taskers, the extra wide screen is a truly handy productivity boost.
To be sure, the new 34-incher isn't the first ultra-wide screen from Dell. However, the curves at both sides really help make the elongated shape work much better. There's a little less eye movement, if Dell's marketing is to be believed, and thus less eye fatigue than with a similar flat screen.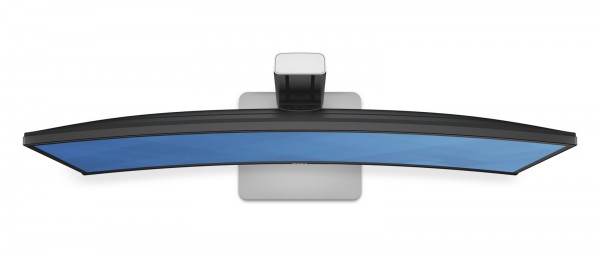 The resolution on the screen helps, of course. With a sharp 3,440 x 1,440 pixels packed in, it makes text look crisp and image expand with all the detail on screen. Opening images shot on my digital camera for editing, I find the fine details easier to visualise.
Okay, the only complaint I'd have is that it isn't as sharp as the common 4K resolution of 3,840 × 2,160 but that's in the aspect ratio of 16:9.
I won't be surprised if Dell comes up with a curved 5K screen in future, at a crazy 5,120 × 2,160 that is consistent with the UltraSharp U3415W's 21:9 aspect ratio. The current amount of detail is plenty much, seriously.
That's what I found in games such as Far Cry 4 and Company of Heroes 2 as well. At such an unusual resolution, I'd have expected some hiccups, but generally it's great gaming on the Dell monitor.
You'll quickly notice that some video cut scenes or configuration menus don't fill up the entire screen, instead only taking up the centre portion. That's fine for me, since I don't spend all that much time on these screens, but do take note that games are usually not cut for such an aspect ratio.
Fortunately, though, the games I fired up ran fine when the action got going. In the actual gameplay scenes, the 34-inch screen had no problems for me.
In Company of Heroes 2, I enjoyed the larger, wider view of the battlefield, as I deployed my troops in the snow in this World War II real-time strategy game. With Far Cry 4, I got a more immersive experience, thanks to my field of vision being widened.
Critics will not like the "stretching" of the image at the sides to accommodate the longer screen. But even in the real world, our eyes are not capable of 180-degree sharpness. You certainly don't see things as sharply on the side as when you are staring at them directly.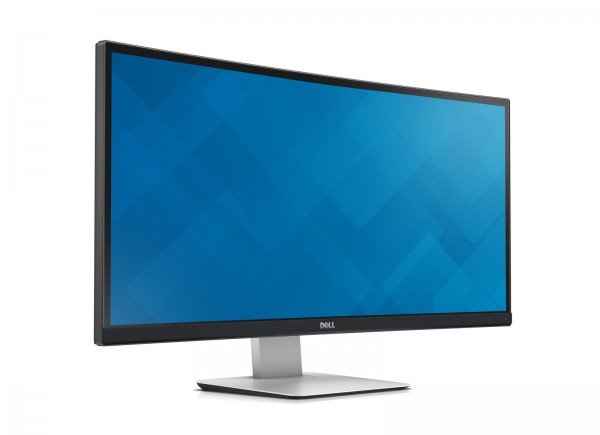 How does the new screen compare to a multiple monitor setup? Well, a single curved monitor won't offer the same enveloping sense of realism. However, it is also more convenient, especially if you have surround speakers you want to use on the sides without resorting to mounting them on the wall.
If you are crazy enough, you can always set up three curved 34-inch monitors. Dell supports the new multi-stream transport feature, so you can hook up several of the monitors in a daisy-chain of sorts via a Display Port cable and have only one cable running to the PC.
Only the hardcore – and very rich – need apply though. Even if you have the money for three of these S$1,499 monitors (S$4,497 altogether), you'd need at least three top-end graphics cards costing S$800 or more each (S$2,400) to show off all the eye candy in top-end games. So, not cheap at all.
For folks who are interested in colour accuracy, perhaps for professional design or imaging work, the UltraSharp U3415W features 99 per cent of the sRGB colour gamut. That's just a bit off the 100 per cent enjoyed on Dell's top-end monitors with PremierColor, such as the UltraSharp U3014.
If you are not that fussy about colour accuracy, I'd readily recommend the new 34-incher. Like other Dell monitors, it doesn't have overly vibrant colours that make your eyes tired after a few hours' of use. It also has handy soft-touch controls at the front and an easy-to-understand configuration menu.
Another often overlooked but important feature for me is the easy pivot and swivel, which let you adjust the monitor's height and angle so effortlessly. It's amazing how many manufacturers leave their screens stuck in a limited number of positions.
What Dell seems to have changed from its previous monitors is the USB ports. They are now at the back instead of the side. Okay, that's neater, but now the four USB 3.0 downstream ports are harder to reach as well. You'd be smart to connect your devices like your phone charging cable or card reader once and leave them there.
Those are not deal breakers, fortunately. A truly impressive screen, the curved, long shape of the UltraSharp U3415W is a clear winner the moment you set your eyes on it. I haven't missed my old UltraSharp U3014 since I set up the new screen a few days ago.
Boosting productivity and delivering engrossing gameplay, Dell's new curved monitor is what I would have bought if I were shopping for a large screen now. This one is easy to recommend.