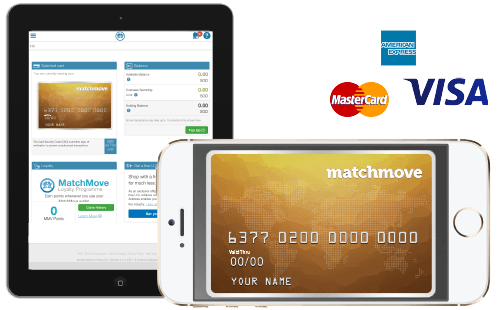 Singapore mobile payment technology provider MatchMove Pay has secured a "significant" investment round from an investor group led by Credit Saison, a Japanese financial powerhouse.
While the amount of new funding was not disclosed, MatchMove Pay said the funds will go towards fueling its next phase of growth. It plans to issue 15 million cards for its MatchMove Wallet service by mid-2015, and to set up offices in South America, Europe, Vietnam, Indonesia and the Philippines by this year.
"Our strategic partnership with Credit Saison will help open up many doors for us in the banking and payments industry," a company spokesperson told Techgoondu.
Launched in 2014 in partnership with American Express, MatchMove Wallet is a platform-as-a-service (PaaS) that lets consumer brands, banks, telcos and e-commerce sites issue secure mobile payment cards to reach potential shoppers with smartphones.
MatchMove Pay declined to disclose the size of its user base, though it said the adoption of its e-wallet service is in range of thousands per month, with transaction volumes going above industry average.
On how it plans to crack the fragmented digital payments market in Southeast Asia, MatchMove Pay said its platform offers a range of capabilities such as card issuing, backend processing, compliance with local regulations and an extensive coverage of local top-up channels.
"Our software architecture enables fast localisation and the entire platform is completely hosted on the cloud, thus allowing businesses to deploy from anywhere.
"As such, all payment providers, banks, telcos and e-commerce brands will want to look for a solution like this. What will take these major companies to do in two years, the MatchMove Wallet enables these businesses to do so in two months," the spokesperson said.