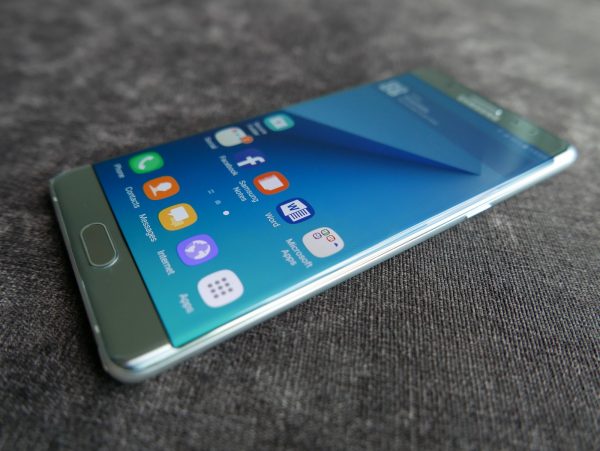 When Samsung first showed off the Galaxy Note7 to an eager public in August, it must have felt it had a winner on its hands.
Banking on a winning design with its curved screen, with souped up hardware and a neat new Android interface, the phone was ready for all comers, including Apple's new iPhone 7.
Yet, far from hitting a home run for Holiday 2016, the Korean firm now finds itself staring at an unprecedented loss of confidence and trust from customers.
The company finally called a halt to the manufacturing of the Galaxy Note7 today. In Singapore, it is offering loaner phones to customers who had bought the phablet earlier.
Share prices slid 8 per cent in Seoul today, wiping out US$17 billion in market value, reported Bloomberg. That could be paper loss, sure. But the eventual fallout could affect the sales of upcoming Samsung phones.
When the first batteries on the Galaxy Note7 started exploding or catching fire last month, we believed Samsung would get it right by replacing the faulty batteries with ones that weren't. It was fast to initiate a recall.
But this past week, as replacement phones were also catching fire or even exploding, there was no way back for the Galaxy Note7. Screw up once and it's a mistake. Do it twice and you've lost trust.
Which is a shame, really. When we reviewed the phone in August, we awarded it our highest awards. We didn't have issues with the battery, but we could just have been lucky. Or hadn't used it extensively enough to find the problem.
In the Galaxy Note7, Samsung could have made its best phone yet. Now, it is looking over its shoulder at competitors filling the vacuum.
Apple's iPhone 7 may not have been spectacularly different from last year's model, but it will win over users who had doubts about Samsung in the past. And in Google, which just revealed its own branded Pixel phone last week, Samsung has another Android rival to contend with.
Sure, the Galaxy S7 and Galaxy S7 edge are still competitive today. But they have to overcome the bad news that has consumed Samsung of late. Even they are tainted by association.
When friends recently saw my Galaxy S7 edge, still one of the best around, they asked me if that's the phone that explodes.
In the Galaxy Note7, Samsung has spurned a great chance to move ahead of the pack. It's turned a bright shining star into a black hole that could suck up any upcoming products it wants to launch in future.