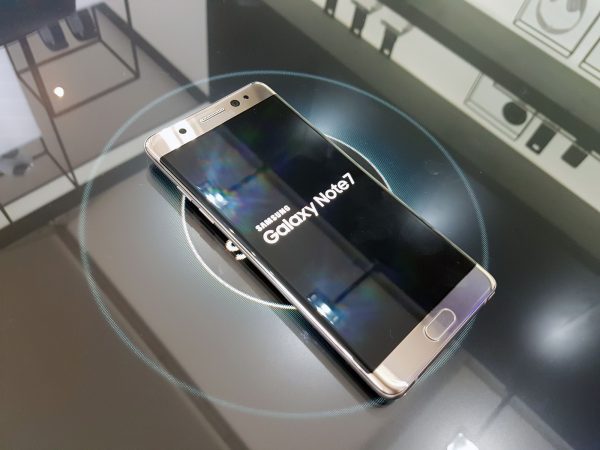 Samsung lost US$7 billion in its market value earlier this week, as the much-talked about recall of its Galaxy Note 7 finally got confirmed.
The South Korean electronics giant was forced to replace 2.5 million units of the phone sold so far, despite only 24 out of every million units being affected by a battery problem.
This was no joke. After some users found their batteries exploding when charged, Samsung investigated and found that the battery cells were at fault.
It's a huge blow to a company that had looked bang on for a big hit with the Galaxy Note 7. Consumer interest had been stoked by positive reviews (read ours).
Indeed, 2016 has been a good year for Samsung. Sleek with a curved screen, the Galaxy Note 7 also sports a spruced-up interface and improved stylus to take on whatever Apple is bringing with its upcoming iPhone 7.
Earlier in the year, the Galaxy S7 edge had pushed the market leader further ahead of its rivals, in particular low-cost competitors from China that have been threatening to eat into its share of the market.
Nobody could touch Samsung, as it rebounded from a torrid couple of years before. However, this month's recall will place it on the back foot, at least for a few weeks, as it gets replacement phones into the hands of its customers.
In Singapore, the details for the recall will be out next week, according to the local representatives. Already, the sales of the phone have been halted.
Will the recall damage Samsung in the coming months? Surely, it will place doubts in users' minds when they next consider a Samsung phone. For those who already own the Galaxy Note 7, it will be hassle to have to get a new unit.
Still, this is something that the Korean company should be able to turn around from. It may not seem likely now, but the way it has handled the situation tells users it doesn't take lightly these stories of exploding batteries.
According to the company, it has only received 35 reports of faulty batteries globally. However, its investigations have led to the discovery of a faulty power pack in many of its phones. Its recall is thus timely and necessary.
It is also important in reminding users it is serious about its product safety. An exploding battery can obviously hurt a user, and cause a fire that endangers others nearby as well.
It is a good thing that Samsung hasn't shifted the blame to users, say, by accusing them of using third-party chargers, and hoping that the rest of the phones don't have the same issues.
What it will curse its luck over is that the next few weeks of uncertainty will be an opportunity for others to fill the gap. Consumers buying a new phone will have to look for other options, and in this competitive space, there are several.
The upcoming iPhone might be interesting again, for starters. Or the many other Android options out now, such as the LG G5 and HTC 10. Perhaps even the Sony XZ that was just unveiled this week.
None of them have all the features on the Galaxy Note 7, for sure. They don't feature a stylus or a curved screen.
However, a day without the Galaxy Note 7 in the shelves will make more users switch to an alternative. For Samsung, every day is a lost day as this costly recall happens.