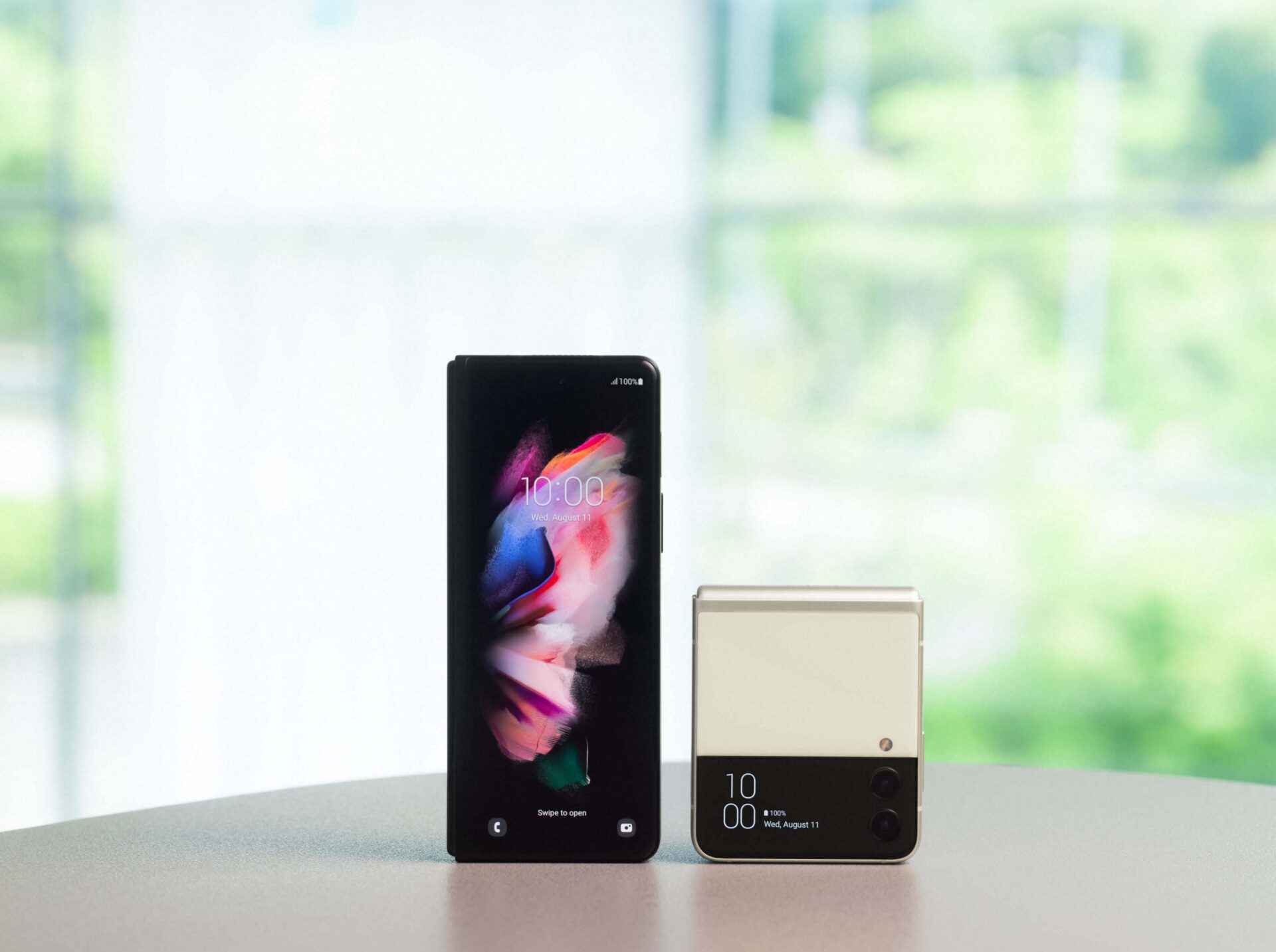 Samsung unveiled the Galaxy Z Fold3 and Galaxy Z Flip3 yesterday, adding popular features such as water resistance and pen input to its latest foldable 5G phones to stir up a previously lukewarm response to the technology.
The larger model, the Galaxy Z Fold3, can be unfolded into a small "book" with a flexible and sizeable 7.6-inch AMOLED screen.
Like last year's model, it's flexible design means carrying a large screen that is also easily pocketable. It's an alternative to a tablet for users who want to surf the Web and even edit spreadsheets on the go.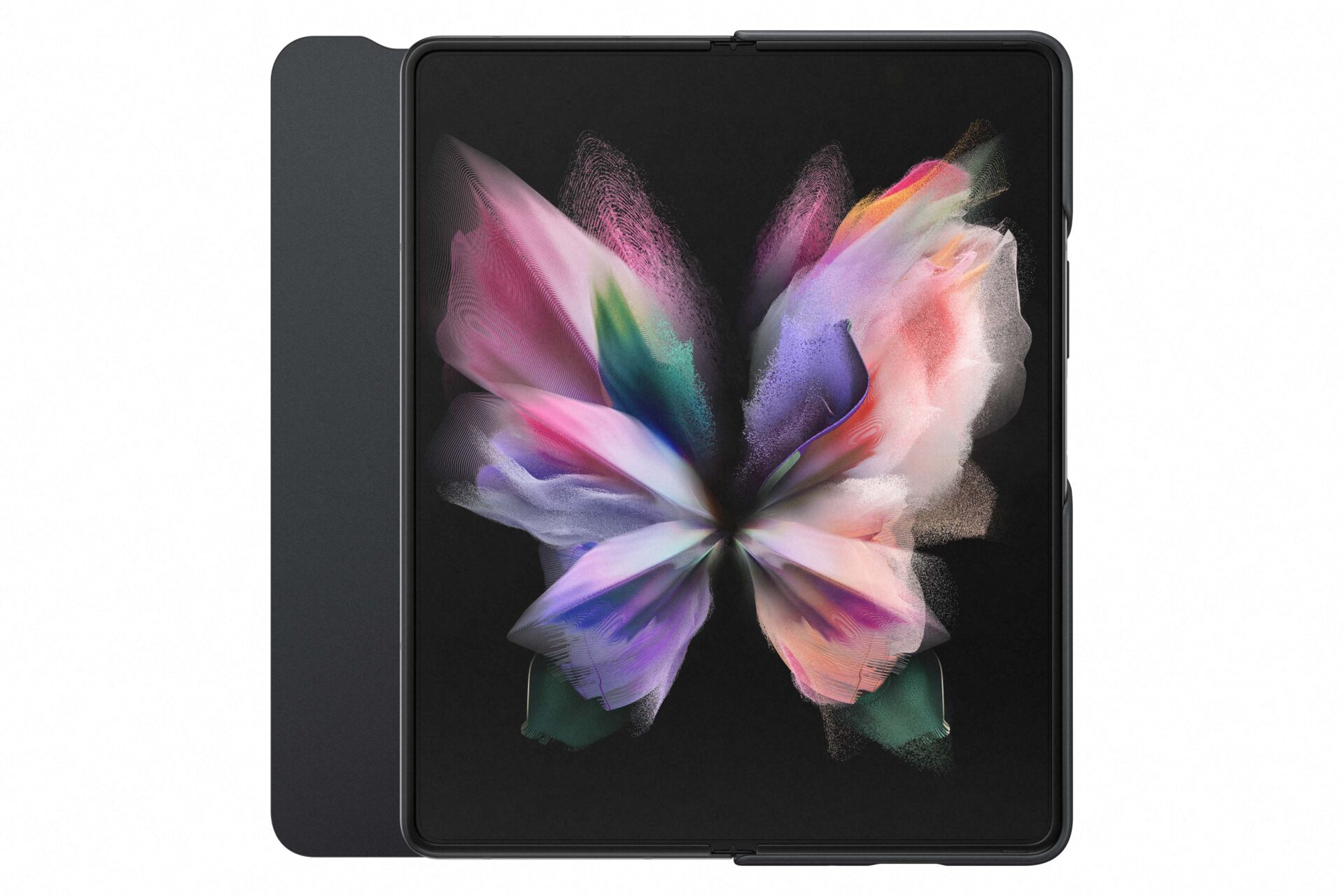 The smaller Galaxy Z Flip3, a update to the compact powder case phone from last year, retains a similar design, but has a larger 1.9-inch screen on the cover to complement the 6.7-inch AMOLED screen inside.
The latest phones promise an important step up for foldable models, as they are built to be as durable as regular phones so there is no compromise when users switch over to the nascent technology.
Both the Galaxy Z Fold3 and Galaxy Z Flip3 come with IPX8 water resistance, a first for a foldable phone. This means users can bring them out for a workout or to listen to music at the poolside, for example.
The phones are also built with what Samsung says is the strongest aluminium used in its lineup. The so-called Armor Aluminium and the Corning Gorilla Glass Victus that protects the screen are said to be tougher than previous models.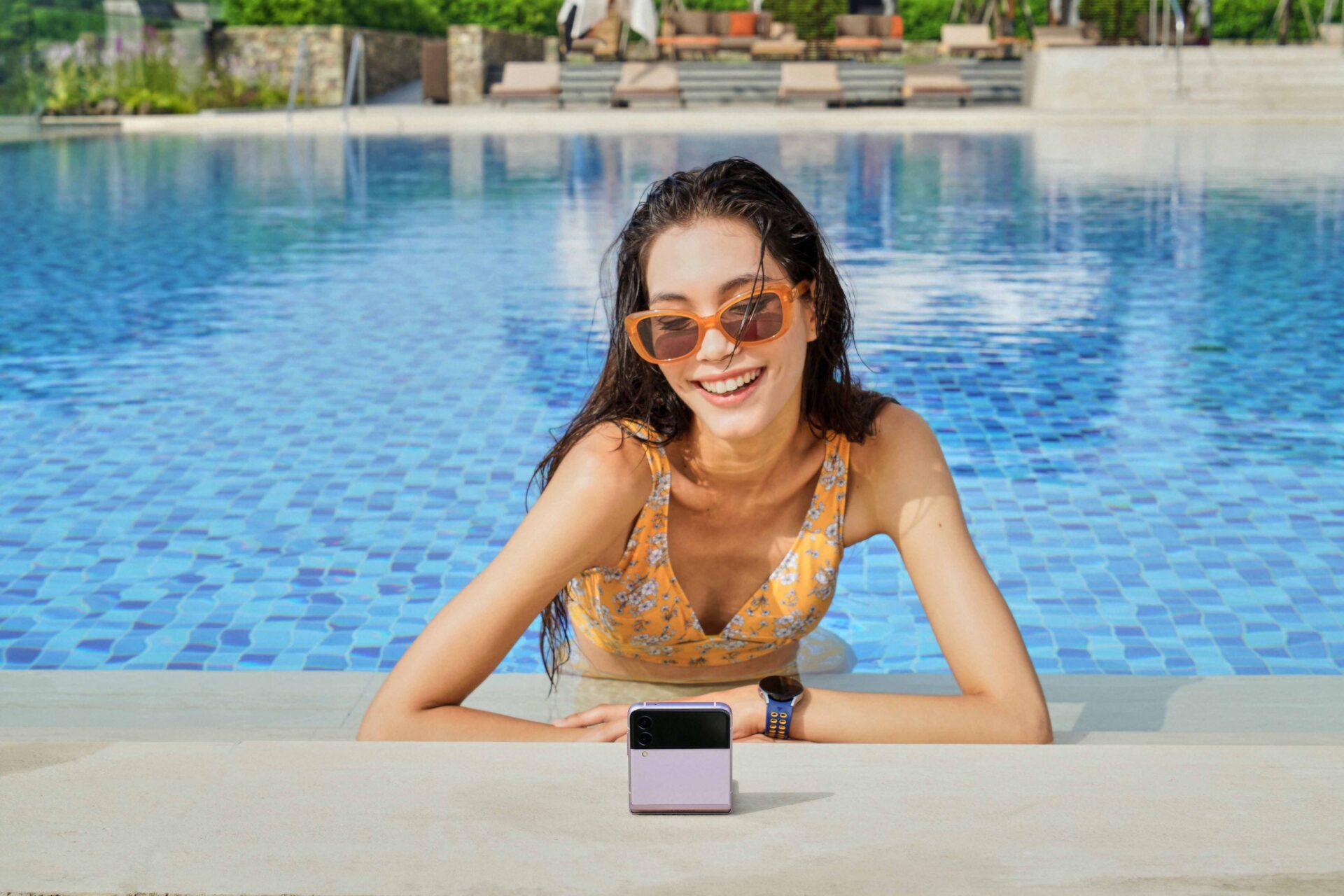 Certainly, Samsung will want to avoid the fiasco that rocked its first Galaxy Z Fold back in 2019, when early review units sent to the media suffered cracks in the screen. The South Korean company had to go back to the drawing board to come up with a tougher screen.
In today's new phones, the South Korean company has brought its experience in the past two years to bear. Both new models can withstand 200,000 times of folding, it now promises.
The interface also has improved. One thing that Samsung noticed in previous models is how much users relied on the external screen when the phones are closed.
This is why the Galaxy Z Flip3 has got an upgrade in its cover screen, which is now four times larger. This lets you do more than just get basic notifications like before. Now, you can check the weather and keep up with your schedule without flipping open the phone.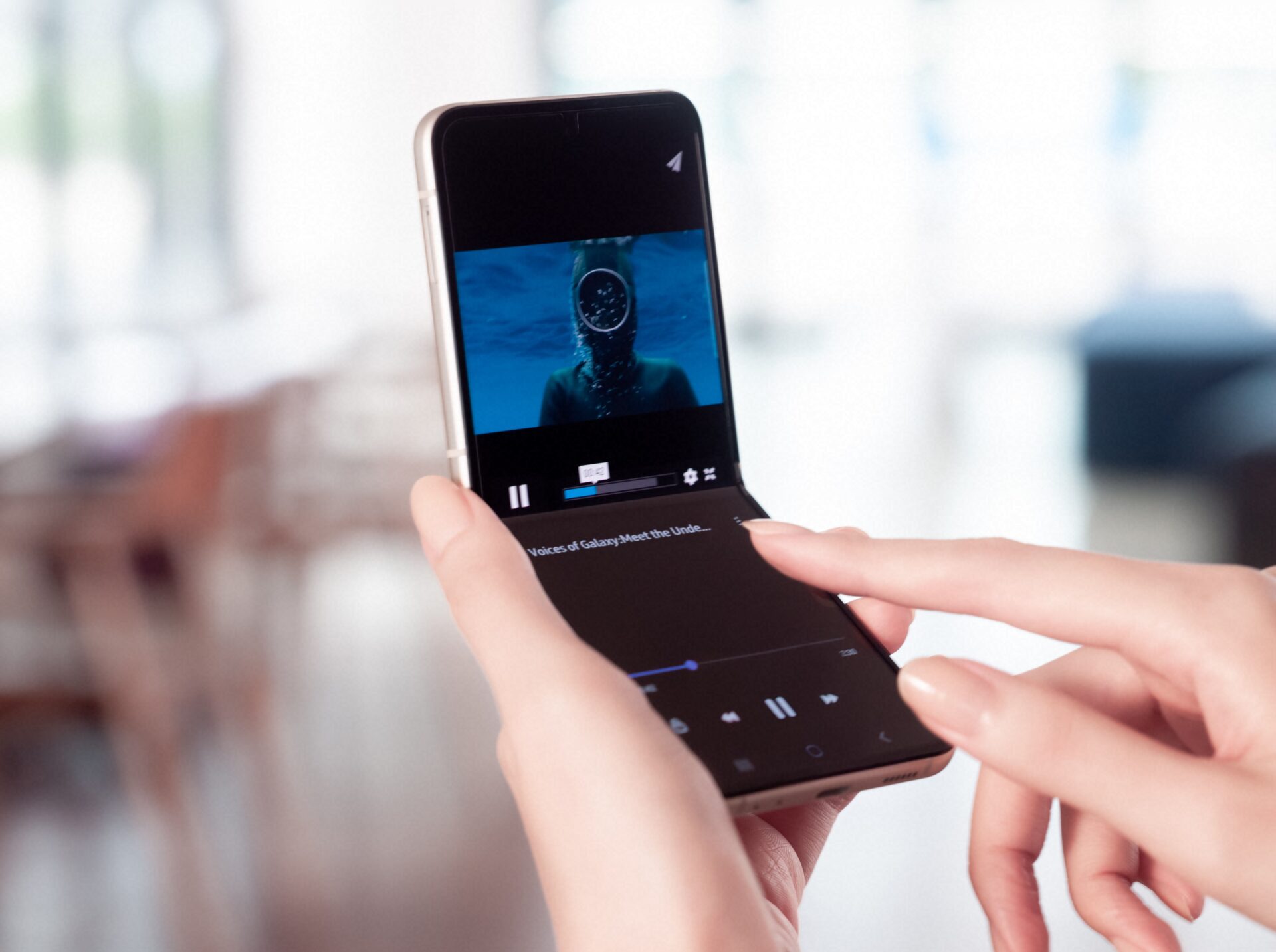 Of course, the biggest selling point remains the ability to have a relatively large screen that can be neatly folded away and tucked into your pocket or bag. The flip model here can be folded into an L shape and let you take calls comfortably on the go.
The larger Galaxy Z Fold3 doesn't get a bigger external screen as it retains a 6.2-incher. Not too shabby, to be sure, since it's a HD+ AMOLED screen with 120Hz refresh rate. Inside, the 7.6-inch main screen should let you get more work done than on most of today's smaller phones.
What's also cool is that the Galaxy Z Fold3 has an under-display camera, which makes the screen so much tidier than its predecessors. So, what you get is a neat display with no cutouts or pinholes to distract you.
The Galaxy Z Fold3 is also notable for one thing, yes pun intended, and that is its use of Samsung's S Pen stylus.
Just like the Galaxy S21 Ultra unveiled earlier this year, the new foldable phone will support pen input so you can scribble and draw as you wish on the display, even as you're taking a video call. Yes, like a PC.
For folks who like to jot down notes, say, when editing a document or adding comments to a PDF, the pen input will be handy as well.
The introduction of the stylus in the latest Samsung foldable phones also seems to signal the end of the Galaxy Note series that debuted this feature a decade ago.
Though Samsung may not say this openly, it seems clear that it is focusing on two high-end lines – the regular Galaxy S series and this newer Galaxy Z foldable range – in the years ahead.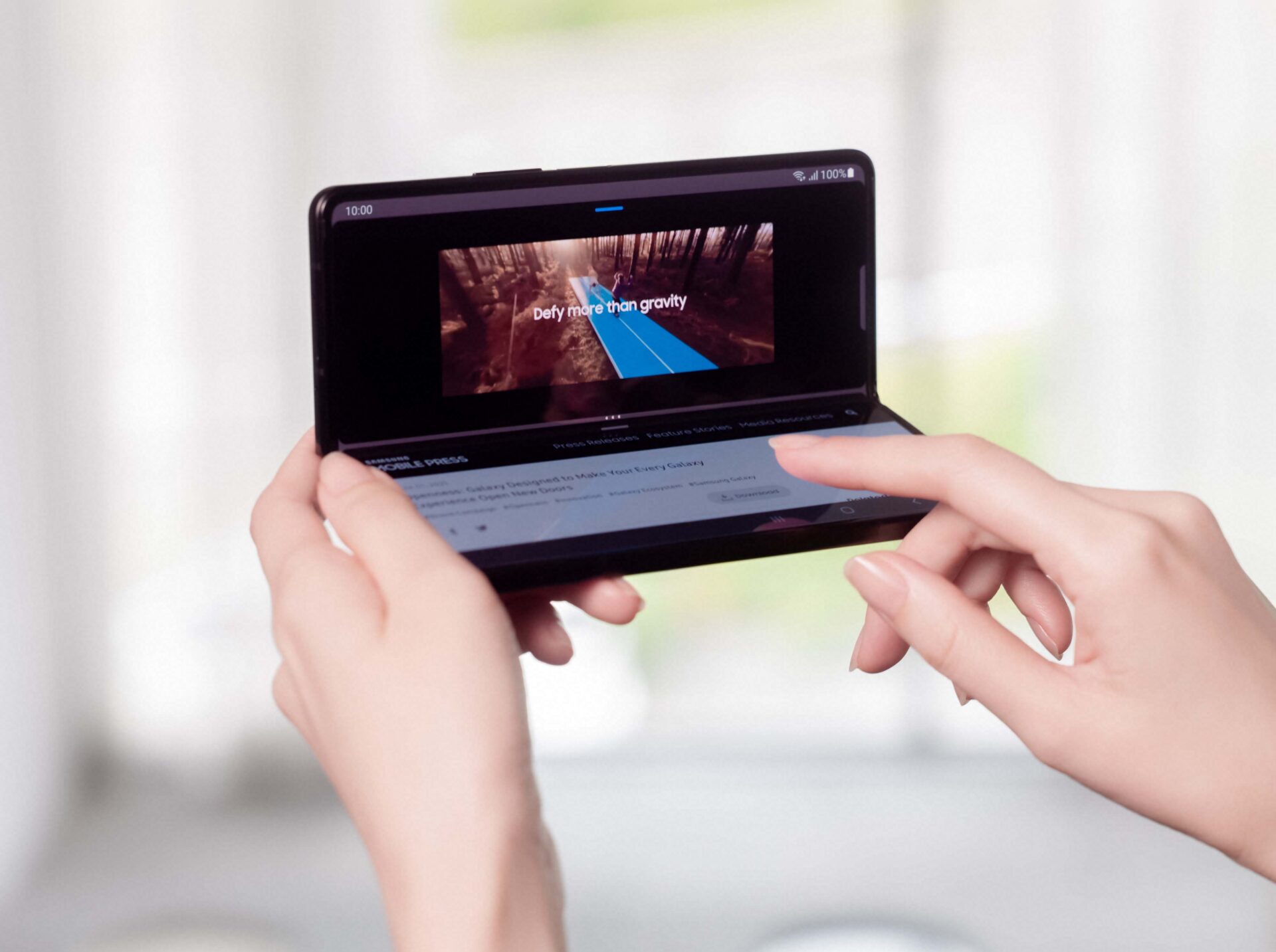 The Galaxy S21 has done poorly since its launch earlier this year, so Samsung will want to look at its foldable range to amp things up for its premium range.
The good news is that Huawei, once its closest competitor in the foldable phone segment, isn't in the same shape as before thanks to American sanctions in the past two years.
The bad news is that foldable technology is still very expensive, at least going by the prices of the new Samsung phones.
It will be a while before they become mainstream and start to make as big a difference to Samsung's bottomline as its regular models.
In Singapore, the Galaxy Z Fold3 with 256GB of storage is going for a cool S$2,398. A more expensive 512GB model will cost S$2,548, which is about as expensive as a phone can cost today.
The less pricey Galaxy Z Flip3 is closer to what you'd expect to pay for other regular phones. However, it will still set you back S$1,398 for the 128GB model and S$1,498 for the 256GB model.
Nope, not cheap, but it's at least closer to what people are used to paying for a premium model.
We'll have more on the phones with a hands-on report next week. Look out for it!