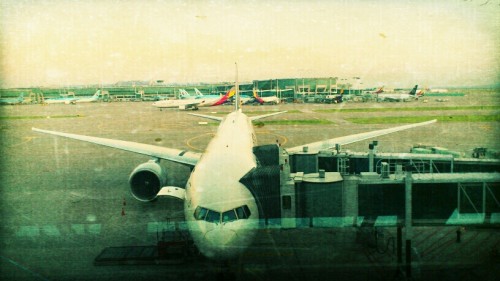 Singaporeans are a cellphone-crazy lot. Even while on vacation, most will remain tethered to their smartphones, checking in from obscure locations to earn bragging rights and lapping up tips left behind by others. In this week's app round-up, we review our favourite travel apps that will let you tap into all kind of information on the road.
Triposo, available from iTunes App Store, Android Market and Windows Phone Marketplace (Bangkok Guide only)
Move over Lonely Planet, there's now an app developed by former Googlers that promises to give printed travel guides a run for their money. Developed by Jon Tirsen and Douwe Osinga, Triposo uses an algorithm that mixes, mashes and annotates free content from Wikitravel, Wikipedia, World66 and Openstreetmap to distill travel guides. Not surprisingly, its technology is similar to how search engines work, from crawling, parsing and matching content to relevance ranking and organising the data. If you are curious about how Triposo guides are put together, read a detailed explanation here.
For now, the Android version of the app has over 50 guides available for download, compared with just over 20 destinations for the iPhone and iPad apps. Once you fire up the app, search for guides to download based on continent, distance from your current location and from an A-to-Z listing. While some guides for cities like Bangkok are comprehensive, others are not. The Singapore guide, for example, only lists a handful of sights – albeit lesser known ones like the Poh Ern Shih Temple – that are strangely grouped under Symphony Lake at Botanic Gardens. The Night Life section is also skimpy, with Harry's Bar as its only entry.
Wikitude, available from iTunes App Store and Android Market
Nominated as one of the best augmented reality (AR) browsers in 2010 by Augmented Planet blog which also organises conferences on the subject, Wikitude takes AR to its full potential by gathering information from sources such as Wikipedia, Twitter and Panoramio that have been tagged with location-based data. So, if you are standing in the middle of Orchard Road, use the app to get a run-down of the shopping belt's history, malls, discounts and Twitter conversations in the area.
You can only select one source at a time, and view the relevant results represented as bubbles in the camera view. To read, say a Wikipedia article on Orchard Road, just tap on the Orchard Road bubble. But what happens if there are too many bubbles clustered on the camera view? In this case, switch to the map view to display the results on Google Maps, or list view to see the results as a list. For now, Wikitude remains a "consumption-based" app for perusing information contributed by others. Down the road, its developers should consider letting users contribute their own content by deepening the integration between the app and its data sources.
Trip Journal Lite, available from iTunes App Store and Android Market
Keeping a travel journal may sound a little old school to some folks. But decades later, a trip journal may well be a reflective record of your thoughts, experiences and memories for your posterity. Trip Journal is a nifty app that lets you trace your travels, pen notes as you stop at each point in your journey and snap images along the way.
Your can archive and share trips with others by exporting them as KMZ files to be viewed in Google Earth. Each KMZ file includes your trip route, photos, notes and checkpoints in the journey. There is a Facebook and Twitter export feature, too, that lets you send photos to Facebook and post your current location on Twitter. The app also includes a compass for finding your way around. As with all technology products, things get obsolete quickly. To ensure the memories are preserved, it's important that the KMZ format that comprises the open-standard KML file and accompanying files like images, will continue to be supported by future software.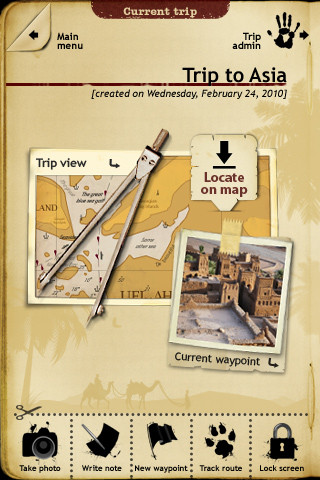 SGTaxi, available from Windows Phone Marketplace
SGTaxi is an amazing app that lets users book a taxi through the local SMS service with an elegant and intuitive interface. The app lets you save your most frequently-used locations and the ability to book a taxi with just one tap. For the privacy advocates out there, there's also the option to not save your location at all, and manually enter them every time you want a booking. Made a booking that you don't need any more? You can also cancel them from the app. SGTaxi currently only supports Comfort and SMRT taxi bookings. – Raymond Lau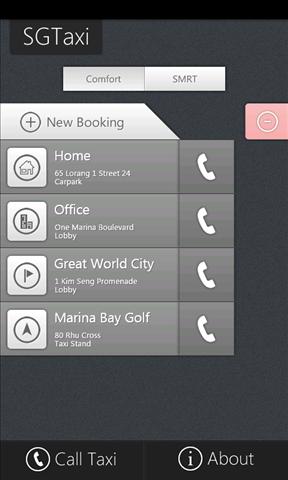 iChangi, available from iTunes App Store, Android Market and Windows Phone Marketplace
Our Changi airport is no doubt one of the best airports out there; any Singaporean can attest to that. To top it off, Singapore is a small place and visiting the airport just for fun is a viable option. You can search and track flights for both arrivals and departures, and check out the shopping and dining options in the airport. The app also updates itself with latest airport highlights, such as the Angry Birds Finnair flight, or promotions like the ongoing $10 set lunches. General information about the airport, such as inter-terminal transfer, directions to and from the airport, and customs information, are also available in-app. – Raymond Lau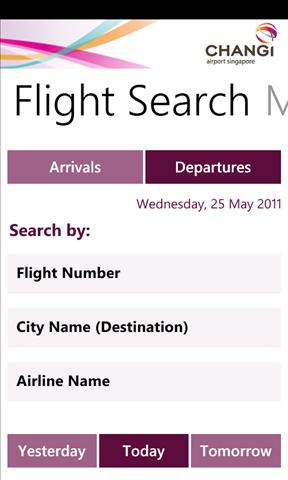 Kayak flight & hotel search, available from iTunes App Store, Android Market and Windows Phone Marketplace
For those not familiar with Kayak, it's an online service which lets users search and compare the prices of flights, rental cars, hotels, cruises and travel packages across hundreds of travel sites. Booking can also be made directly through the app. Plus, if you fly frequently, Kayak lets you track flights and manage your itinerary right from within the app. And it doesn't hurt that Kayak is a beautifully designed app with great transition animations. On the downside, the app is not completely localised: prices are displayed in US dollars, for one. – Raymond Lau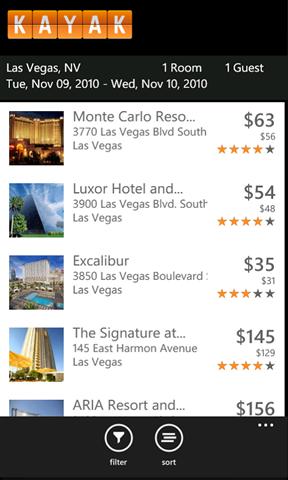 Kyoto NouryouYuka, available from Android Market
Sure, you can look up Tripadvisor and find a restaurant in Kyoto, but you'd realise that 1) there are many reviews in Japanese (because it's popular to domestic travellers as well) and 2) the information is often not up to date.
One app that I turned to when I was in Kyoto earlier this year was the English-based Kyoto NouryouYuka, which I stumbled upon while searching for a localised app to show me some nice places for dinner, complete with the standard information like address, opening hours and perhaps even a nice picture or two of the place.
Besides letting you search up a restaurant quickly, this app also has all the useful buttons that give you one-touch access to call the restaurant and even to call a taxi easily. It really helped us when our taxi driver was lost in one of the side streets of the wonderful Japanese city and could not find a restaurant where we had made a dinner booking at. He could easily just speak to the restaurant staff because we first knew how to call the place with the app!
This wonderful app even lists the restaurants according to the cuisine they serve. There's Japanese, of course, then "Kyoto" which signifies that an eatery serves the city's famed cuisine, and even French, for when you feel like something different while on holiday there. – Alfred Siew
Hotels.com, available from Android Market
This is the mobile app to one of my favourite online hotels booking sites. Why do I use Hotels.com? It's almost always one of the cheapest – along with Expedia.com – and has access to more than 130,000 hotels in 200 countries.
Like many other hotel booking apps, this lets you search for a place to spend the night in and book the hotel right on your smartphone. There are also reviews and ratings from fellow travellers, so at least you get a preview of what others have experienced.
This app is excellent for those who travel without their laptops and use their smartphones to do everything on the go.
I say this especially for folks who often forget to bring hotel vouchers or confirmation letters with them – some places still require that besides your passport. This app lets you access your reservations with your phone so that at least you can bring up a confirmation screen to show to the front desk staff and get checked in quickly. Handy, especially after a long haul flight. – Alfred Siew