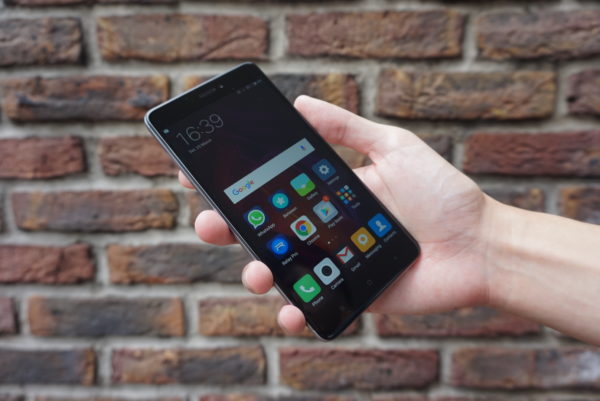 Xiaomi is well known for producing affordable devices that punch well above their class. Last year's Redmi Note 3 impressed many with its powerful internals, strong battery life and low price point.
This year, Xiaomi is back with the Redmi Note 4 (which shall henceforth be known as the Note 4 to spare my fingers from excessive typing) and is looking to redefine the limits of a budget phone.
Design and build quality
The Note 4 features an all-metal body that impresses for a S$259 phone. The matte aluminium body feels great, and is complemented by the chrome antenna lines.
As I had mentioned during my initial impressions, the Note 4 feels especially solid in the hand, weighing a comfortable and reassuring 165g. The build quality definitely does not feel like what you would expect of a budget phone.
During the review period, I made it a point not to baby the phone as I would with any of my own devices, and often just dumped it into my bag along with my wallet, keys and earphones. Despite all of that, I have not found a single scratch or chip on it.
However, the metal body is pretty slippery, especially since the phone is pretty tall and wide. When placed on uneven soft surfaces, the phone has a tendency to slide off.
The fingerprint scanner on the back of the phone is decent. It is not that fast, but it gets the job done.
The accuracy of it however, could use some improvements. Sometimes I find myself having to re-orientate my finger as the scanner would not register it properly. It seems to require too precise a placement of the finger for my liking.
The Note 4 sports a 5.5-inch Full HD (1,920 x 1,080) resolution screen that looks really good. I was quite surprised to see how punchy the colours are. The brightness allows for excellent visibility in broad daylight.
The 2.5D glass on the screen is also something that I have come to appreciate. Initially I had assumed, like every other manufacturer, the 2.5D glass was just a gimmick to give phones a slightly more premium look.
However, Xiaomi's implementation of the 2.5D glass is not just an aesthetic choice. It feels really good to swipe your finger off the edges, making scrolling a surprisingly fun experience. It might sound lame, but when it comes to smartphones these days, every little bit counts and I am happy to give praise to Xiaomi for this.
At the top of the phone is a headphone jack (something that we need to start appreciating these days) as well as an IR blaster.
The Note 4 has bottom-firing speakers that are sufficiently loud. They sound alright, but tend to produce slightly distorted sounds at higher volumes.
The speakers are also easily muffled when using the phone in landscape mode to play games or watch videos. I often have to readjust my grip on the phone to ensure that my index finger does not block the speakers.
For folks who constantly fill up their phones with photos, music and videos, the Note 4 comes with expandable microSD storage (up to 128GB) to complement its 32GB onboard storage.
On the whole, the Note 4 comes with a very respectable build quality. It definitely does not feel like a budget device, and will definitely impress users at its price point.
Software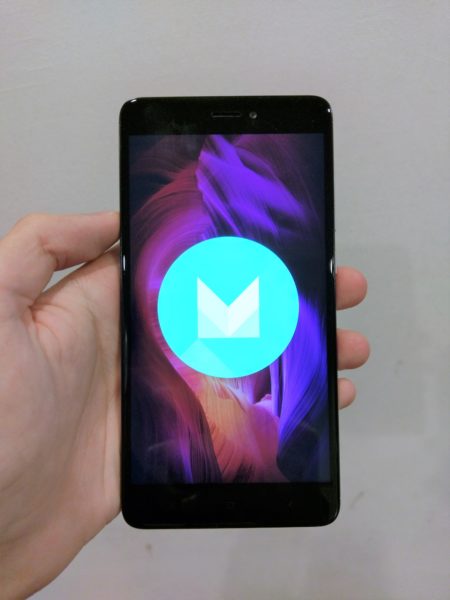 The Note 4 comes with Xiaomi's MIUI 8 and Android 6.0.1 Marshmallow. It is worth noting that you can unlock the bootloader via the MIUI website if you want to flash Xiaomi's Android 7.0 preview ROM. As this is a review, I opted not to do so since I wanted to experience what the average consumer would go through.
This is my first experience with MIUI, having only used phones from other manufacturers previously. Having said that, the software experience left me feeling frustrated over the past week.
Let's start with the aesthetics. The rounded square icons in MIUI are reminiscent of the iconography on iPhones. I am not really fond of this design language, as it looks a little too cartoonish for my tastes. If you like the overall design philosophy of iOS, then this might appeal to you.
I am also not fond of the decision to remove the app drawer, which I feel is a key feature that sets Android apart from iOS. Instead of having an app drawer, every application that you install will show up on your home screen.
Some people might like this arrangement, but I prefer a more minimalistic one that allows me to only show certain applications on my home screen while keeping the rest in the drawer.
I also found this arrangement to be much more troublesome when it comes to searching for applications, particularly preinstalled ones.
For instance, I wanted to make some changes to the settings of the Gboard keyboard that came preinstalled, but was not able to find the application. And yes, I did enable the setting to search for installed apps via the Google search bar.
I do, however, like the notification shade. When expanded, the top bar shows the weather and temperature, accompanied with a different background design depending on the weather. The little fireworks animation that appears on screen when you uninstall an application is also a nice touch.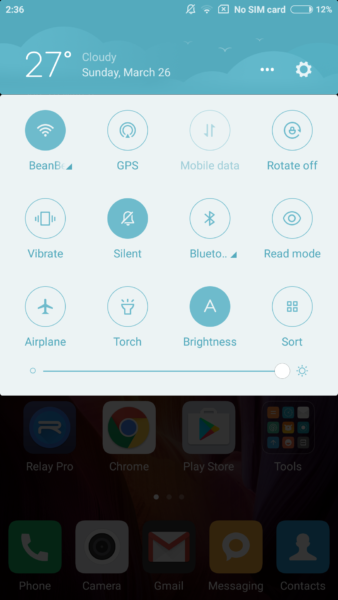 On the whole, the aesthetics of MIUI isn't a big deal. For users like me who disagree with the design language, we can simply slap on a third-party launcher such as Nova Launcher, which allows you to make changes to the looks of the icons and even bring back the app drawer.
What I find the most egregious about MIUI is in functionality. In particular, how MIUI handles notifications is really inconvenient.
If you want to expand a particular notification to reveal more details, swiping down with one finger does nothing. Instead, you need to use two fingers to swipe down to expand a notification, which is quite unintuitive and inconvenient if you are using the phone one-handed. In fact, I had to search up online how to expand notifications in the first place.
When the phone is locked, notifications cannot be expanded or dismissed on the lock screen. These are basic Android functions which I sorely missed on MIUI, and the lack of proper notification handling was the main source of my frustration with this user interface.
That is not to say that MIUI is lacking in functionality. It has a few nifty features such as reading mode, which filters out blue light from your screen, and a quick ball which is a software button that appears on the side and allows for various functionalities when you click on it, such as taking a screenshot.
I also like how Xiaomi implemented one-handed mode on MIUI. By simply swiping across from the home button to the back button, the screen size can be reduced to as little as 3.5-inches.
MIUI is definitely one of the more heavily skinned versions of Android out there, which might be why it has yet to be officially updated to Android 7.0 Nougat. However, Xiaomi is pretty active with updating MIUI with new features without needing to upgrade the base operating system, which makes the wait for Android updates easier to swallow.
Performance and battery life
When it comes to performance, the Note 4 proves that smartphones do not need to be equipped with the latest and greatest processors. With the octa-core 2.0GHz Snapdragon 625 processor, the Note 4 is actually slightly weaker in GPU performance than its predecessor, which had the Snapdragon 650 processor (Adreno 506 vs 510 respectively).
This might seem somewhat strange, as one would normally expect companies to update their phones with more powerful processors. Still, most users are unlikely to be able to notice much of a difference in performance between the two.
For everyday tasks, the Note 4, like just about every other phone, handles things with aplomb. Applications open quickly, and animations are generally smooth, with the occasional drop in frame rate (which I suspect has to do more with poorly optimised applications like Facebook).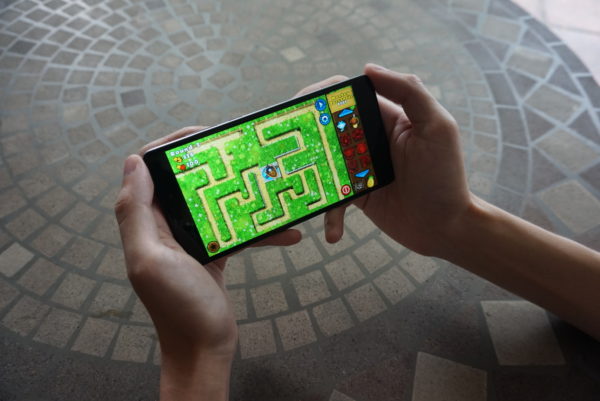 For most games, the Note 4 runs them smoothly as well. The only times I noticed any lag was when playing demanding games such as Asphalt 8. Even then, the drop in frame rate was not significant enough to hinder the gaming experience.
It is worth noting that the Snapdragon 625 is much more power- and thermal-efficient than the 650 processor, thanks to the 14-nanometre process that the processor was built on. This efficiency is especially evident when playing demanding games. The Note 4's body barely heats up despite its metal body, making it comfortable to game with, unlike most other metal phones out there.
The 3GB of RAM means that the Note 4 can also handle multitasking adequately, and it is able to keep most applications open in its memory. However, I have noticed that the RAM management can be quite aggressive, and some applications automatically get closed completely when left running the background for awhile.
Now this usually isn't a big deal, or is only a minor inconvenience at best. However, sometimes notifications do not come in when my messaging applications get closed in the background without me knowing, and I only end up seeing them when I reopen my applications.
This aggressive RAM management (which can only be adjusted in the hidden developer options as I found out much later), is really unnecessary, as it takes away the purpose of even having 3GB of RAM. I suspect this aggressiveness was implemented in order to improve battery life.
This leads us to what I feel is easily the best feature of the Note 4: battery life. The Note 4 has amazing battery life. Thanks to the massive 4,100mAh battery and the power efficient processor, the phone easily gets me one and a half days of battery life at approximately half brightness.
This is despite me constantly pushing the phone to its limits by playing games on it for hours at times, and switching between Wi-Fi and mobile data often. I normally have a habit of charging my phone overnight when its battery percentage reaches single digits, but I had to change my routine when it came to the Note 4. I just could not drain its battery in a single day.
I was averaging over 10 hours of screen-on time (SOT), which is approximately double of what I'm getting with my HTC 10. If I were to use the Xiaomi phone more judiciously, I suspect that I can stretch it to 12 hours of SOT. And this is without using the power saving mode.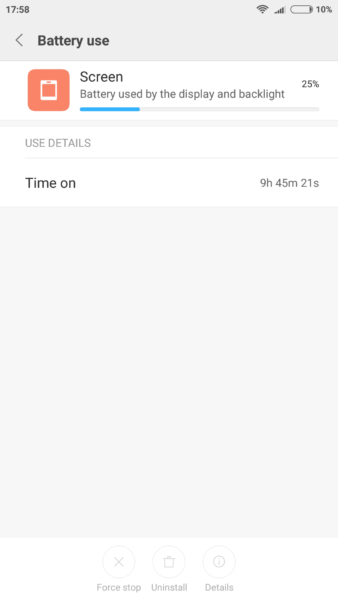 These are numbers that I could never attain with any other phone that I have used. It felt liberating to be able to use a phone any way I wanted to without having to hold back in order to preserve battery life.
For the average consumer who most likely uses their phone more lightly than I do, the Note 4's battery should easily last you two to three days.
The downside is that charging can take a while. A complete charge from flat takes around three to four hours. However, this is not a big deal since the battery lasts so long on a single charge.
Camera
One of the key features that Xiaomi wants to highlight is the upgraded camera on the Note 4. While the megapixel count on the 13MP backside illuminated (BSI) CMOS camera is lower than previously (16MP on the Note 3), the pixel size is bigger (1.13 µm vs 1.0 µm), which theoretically allows for better low light photos.
Xiaomi has also included phase detection autofocus (PDAF) to aid with focusing. However, I found the autofocus speeds to be just okay. It is not especially fast, and can take quite a while to focus in low light settings.
In broad daylight, the Note 4 is capable of taking decent shots. However, the colours tend to be slightly washed out, and skies are often overexposed.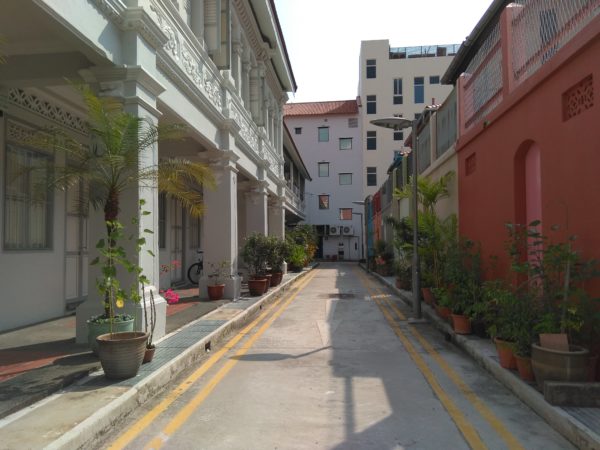 The Note 4's HDR mode can be useful in giving the colours a little more punch. It also captures more details in the skies. However, at times it seems to pump up the contrast a little too much for my liking, giving the photos a slightly harsher look.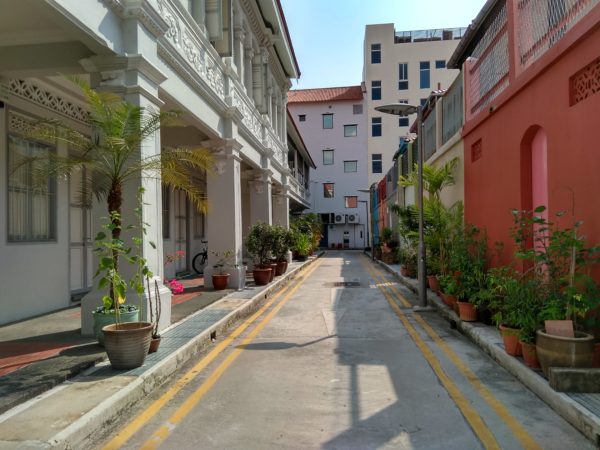 The same applies for evening low light shots.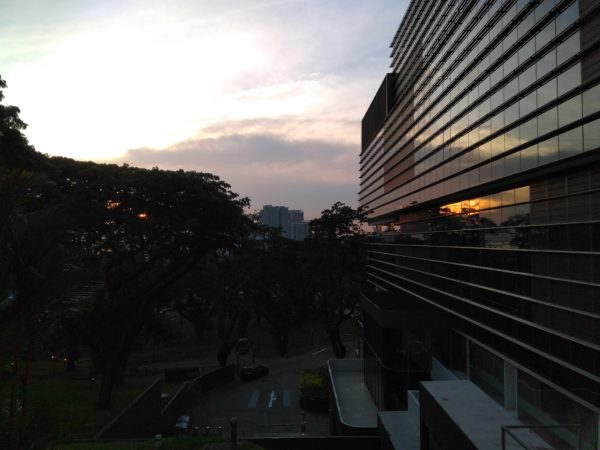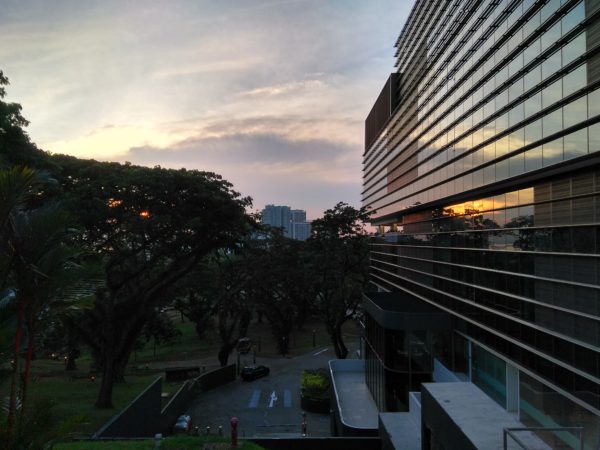 However, the camera is pretty unimpressive in darker low light settings. The larger pixels are insufficient to capture sufficient light, especially without optical image stabilisation (OIS), resulting in extremely noisy photos.
The lack of OIS is even more apparent with HDR on. Due to the slow shutter speed when taking photos with HDR on, and the slow focusing, you have to hold extremely still to get a usable shot. More often than not, HDR mode ends up producing blurry shots, making the mode redundant.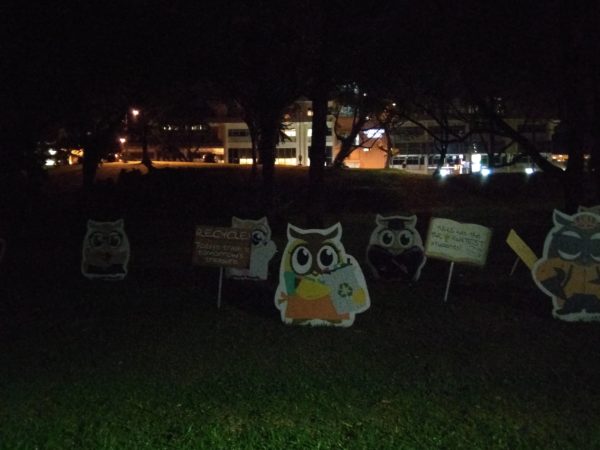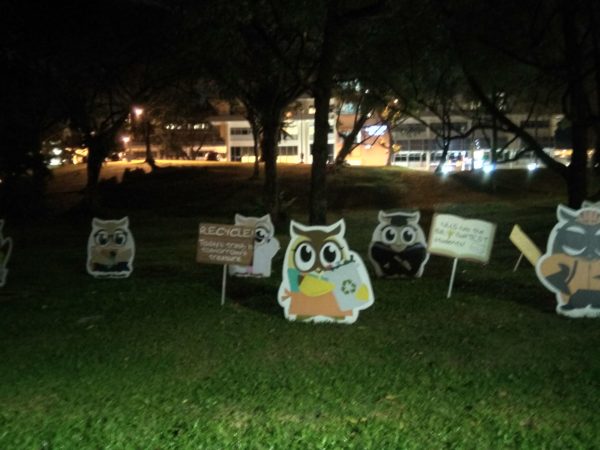 It gets slightly better with sufficient light sources present, such as in town areas. But even then, light sources can become over exposed and tend to flare up.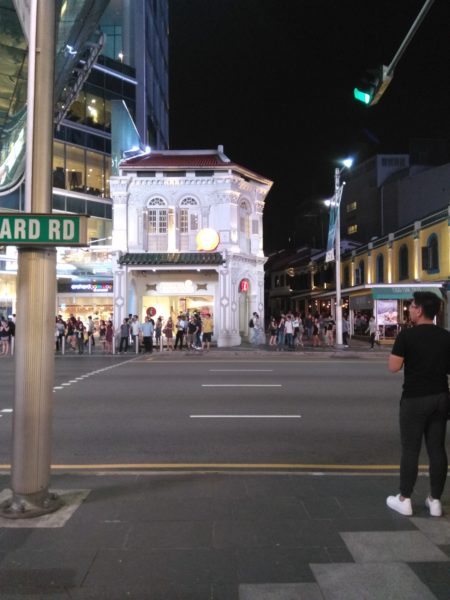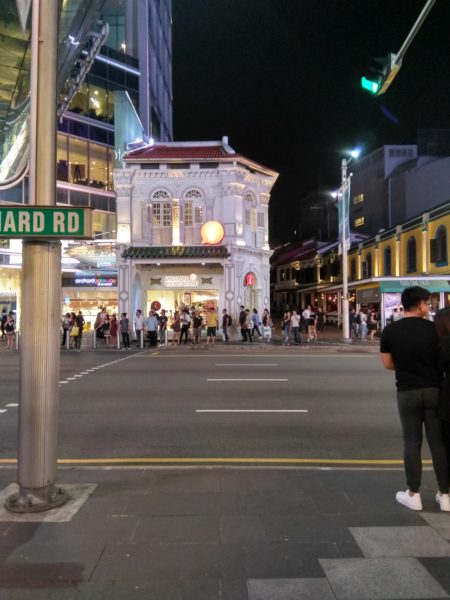 In indoor settings, the Note 4 takes decent shots with sufficient light. However, in indoor low light settings, it suffers the same problems with outdoor low light settings, producing noisy photos without HDR, and blurry photos with HDR. Colours also tend to be washed out regardless of which mode you choose.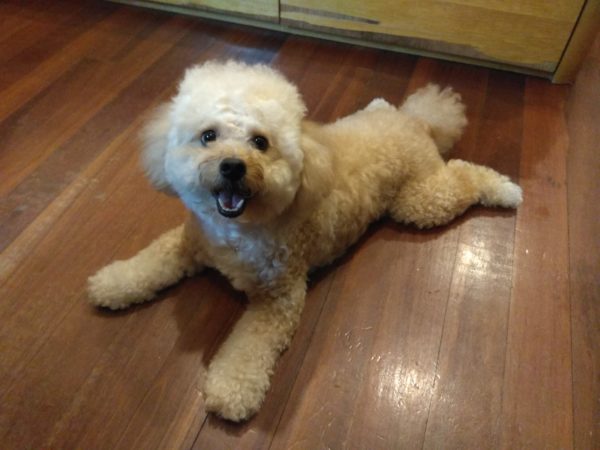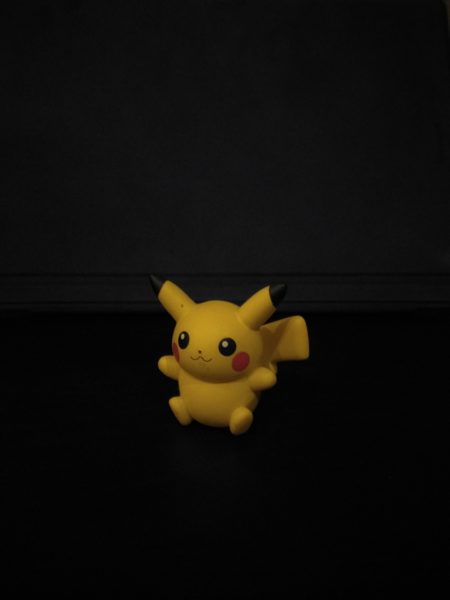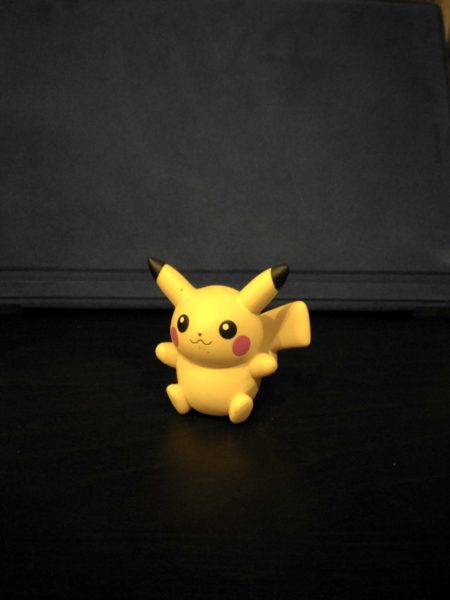 Overall, the camera is not that great. At best, it is a decent camera that struggles mightily in low light settings.
Still, the camera quality is pretty much par for what you would expect of a phone at this price point, and it would be unrealistic to expect much more from it.
Conclusion
Trying out what has become the fastest selling smartphone in India, I had high expectations for the Redmi Note 4. On the whole, it did not disappoint.
The Note 4 is proof that specifications do not always matter. As consumers, we often get caught up with the larger benchmark numbers of flagships, and scoff at devices with weaker processors.
The Note 4 has proven to me that the difference in performance between flagship phones and budget phones is much smaller than benchmarks would indicate. In fact, the Note 4 obliterates flagship phones when it comes to battery life, which is much more visible than the performance.
What it has to improve on are the camera and software departments. Despite its added features, I am not a fan of MIUI due to its quirks and aesthetic choices. The camera also fares pretty poorly, despite the improvements that Xiaomi claims it has made.
Still, it would be unfair to demand perfection from the Note 4. At S$259, it is a fraction of the cost of many mainstream phones today, so it is to be expected that there would be compromises.
Yet these compromises do not take away from the fact that the Redmi Note 4 is probably the one of the best value-for-money smartphones available right now, and I am glad that it exists to push the boundaries of budget smartphones.
I can only hope that more manufacturers would take notice and compete at this price point as well.