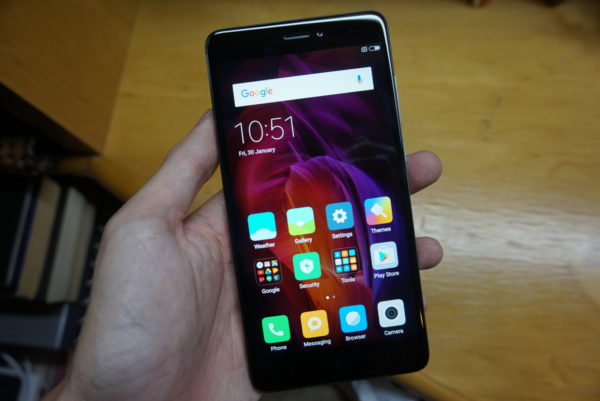 When Xiaomi introduced the Redmi Note 3 last year, it wowed consumers with a premium design, competitive specifications, and a low price. The highly successful device ended up selling over 3.6 million units in India last year.
This year, Xiaomi is taking that successful formula and taking it a step further. The result? The Redmi Note 4.
The new phone sports a more refined and premium design than its predecessor. Unlike the Note 3 which had its metal body flanked by plastic caps at the top and bottom, the Note 4's chassis is entirely metal this time.
The antenna bands at the top and bottom have a prominent and shiny chrome look which goes together extremely well with the matte aluminium body to create an attractive looking device that does not attract fingerprints.
It also has a reassuring heft to it that impresses in the hand, something that not many smartphones can boast about these days with the race to create thinner and lighter devices.
Weighing 165g and measuring 8.45mm in width, the Note 4 feels like it can take a few drops without sustaining any major damage. I didn't try that out during a media launch in Singapore yesterday, but it just feels like a very solid device.
The fingerprint scanner on the back of the device is also comfortably placed, and does not require me to poke my finger around to find it without looking.
On the front, the 5.5-inch Full HD (1,920 x 1,080) resolution screen has been given the 2.5D curved glass treatment, resulting in subtle curves along the edges that give it a more attractive look, especially for a budget device.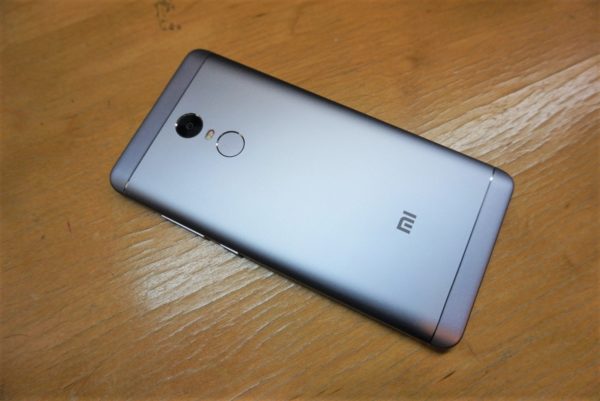 The most interesting specification of the Note 4 is its octa-core 2.0GHz Snapdragon 625 processor.
Spec junkies might furrow their eyebrows at the numerical downgrade from the Snapdragon 650 processor found in last year's Redmi Note 3. After all, the Snapdragon 625's GPU is slightly weaker than the 650's (Adreno 506 vs 510).
However, it is important to note (pun intended) that the Snapdragon 625 is built on Qualcomm's 14nm FinFET process, compared to the 28nm HPm process for the Snapdragon 650.
What this basically means in laymen terms is that the Snapdragon 625 processor is more power- and thermal-efficient than the 650 processor, and should deliver greater sustained performance.
Combined with the exceptionally large 4,100mAh battery, Xiaomi claims that the Redmi Note 4 will have 25 per cent greater battery life than the Note 3, which already boasted impressive battery life.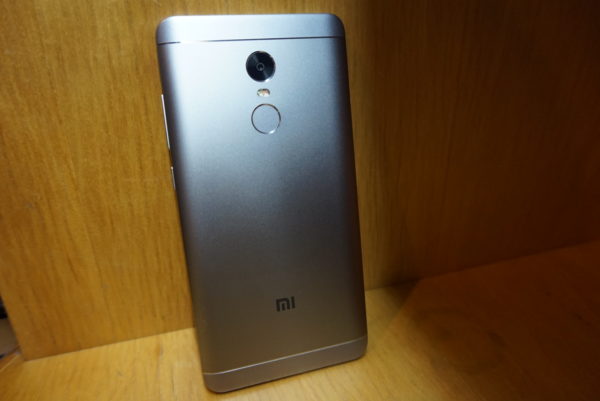 The Note 4 also has an improved camera. It sports a 13MP backside illuminated (BSI) CMOS camera with larger, 1.12 µm pixels (compared to the 1.0 µm pixels on the Note 3's camera) for better low light imagery.
Phase detection autofocus (PDAF) is also available to speed up its focusing capabilities. At the front is a 5MP camera that comes with Smart and Pro Beautify modes to improve your selfies.
All in all, the Note 4 looks to be another great value-for-money phone from Xiaomi. It is out now for S$259 and comes with 32GB of storage and 3GB of RAM.
It is available in gold and dark grey from either Lazada, Challenger, the Mi authorised store at Suntec, Singtel or M1. The black version will be available sometime next week.