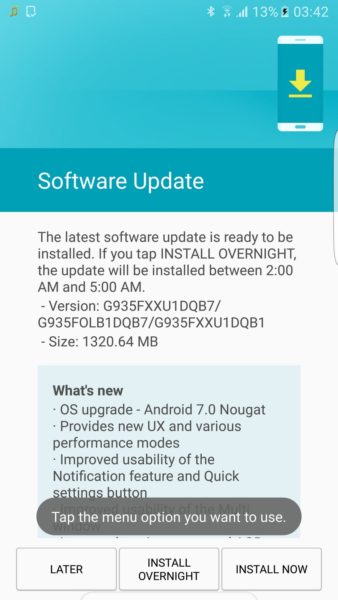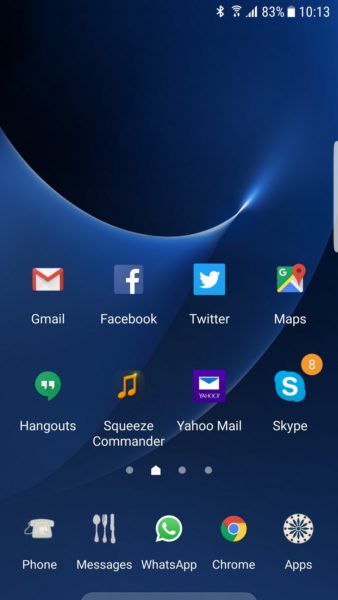 If you're rocking a year-old Samsung Galaxy S7 or S7 edge in Singapore, the good news is that the much-awaited Android 7.0 update is rolling out right now. 
If you have not already got a notification to download the update, try doing so manually. Go to Settings/About Devices and look for the update option. The download is about 1.3GB, so it's advisable to do this over a Wi-Fi connection to save on mobile data charges.
Codenamed Nougat, the new Google operating system comes with improved security, multi-window multi-tasking and a host of other features. However, for many Samsung users, the bigger improvement is the new interface.
The Grace UX replaces the dowdy old Samsung offering that often detracts from the great hardware design that the Korean firm is known for. First seen in the ill-fated Galaxy Note7 last year, the new interface eschews fat, cartoony icons and layouts for a sleeker, more modern look.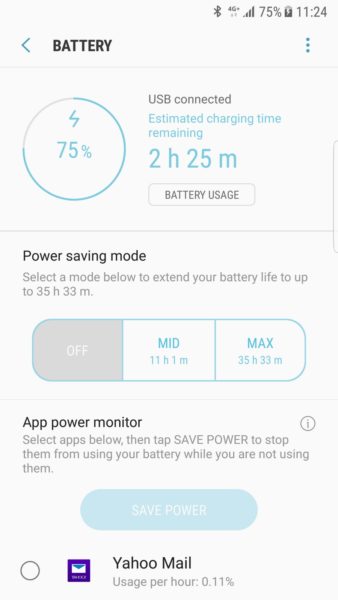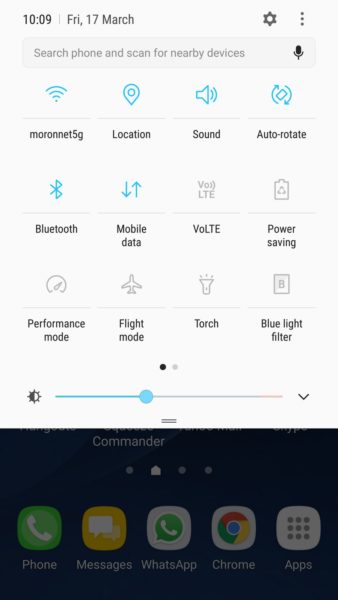 Fonts used are slimmer, information density is more logical and there is simply less clutter in the new interface, as we discovered initially on the Galaxy Note7. Plus, the updated phone is generally snappier when going in and out of an app, no doubt thanks to some tweaking by Samsung engineers.
The update also automatically looks for nearby TVs, say, a Samsung smart TV, to let you connect up either as a remote controller or to share photos and videos on the big screen.
The update for Singapore users comes months after those in China, Malaysia and South Korea have got theirs. The Samsung Singapore team had promised the update would come this month and it seems like they are true to that.
For the Galaxy S7 edge, the build number for the new software is G935FXXU1DQB7. So far, from a quick hands-on – we got our phone updated this morning – the most important apps seem to be working well after a rather seamless update.
Facebook, Chrome and Gmail all appear to be functioning. So too is Pokemon Go, very importantly.