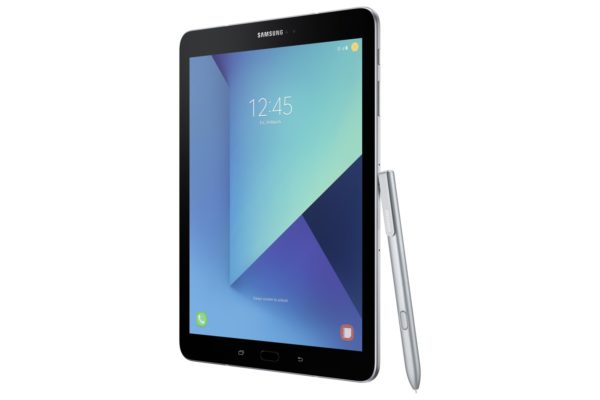 If you are looking for a high-end tablet now, you'd be happy that Samsung has souped up its Galaxy Tab S3 tablet even as there appears to be waning interest for such devices.
The new 9.7-inch tablet launched today in Singapore is aimed at users seeking a sharp screen, fast charging and sleek glass finish.
Tablet shipments have fallen for nine consecutive quarters, according to research firm IDC. In the last quarter of 2016, there were 52.9 million units shipped, down 20.1 per cent from a year ago.
Many Android device makers have also frozen development or left the tablet market. Sony, for example, last shipped its Xperia Z4 two years ago. Samsung, meanwhile, simply updated its Galaxy Tab S2 last year, without even changing the name.
This year, however, the Korean firm has come back with some noteworthy updates in the Galaxy Tab S3.
First, the look and feel are closer to what Samsung has been offering on its Galaxy S7 phones. There's no curved screen here, but you get an aluminium body and a glass back that make things feel a little more premium.
The downside is that the tablet has become heavier. The 4G version weighs 434 grams now, up from 386 grams last year. Whether you like this depends on how you value a weighty gadget in the hand, of course.
What hasn't changed is the 9.7-inch Super AMOLED screen offering SXGA resolution. However, the Galaxy Tab S3 has added HDR (high dynamic range) support for video playback, promising to show the high contrast that can be seen on some movies and TV shows now.
In the sound department, Samsung has included quad speakers and tuned the audio with well-known headphone maker AKG.
It remains to be seen how good the sound quality is – the launch venue today was pretty noisy – but it's encouraging to see Samsung put in some effort in an area it has lagged behind rivals such as LG and HTC.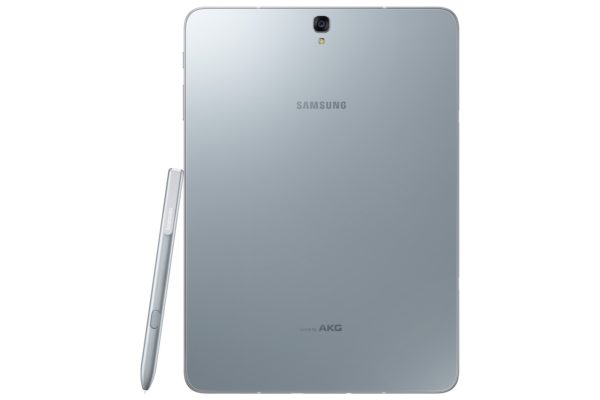 Another interesting new feature is the S Pen stylus. It's not the first time Samsung has included a stylus with a tablet but this time, it's an addition that seems aimed at the iPad Pro, which still sets the standard for realistic writing and drawing.
Samsung has some nifty features as well. You can activate a screen that's in sleep mode by simply pressing on the button on the stylus and start scribbling. That makes its fast to take down notes, solving a familiar bugbear for digital notepads.
With all these new features included, you can expect the engine under the slim frame to be souped up as well. The Galaxy Tab S3 now has 4GB RAM, up from last year's 3GB, so multi-tasking might get smoother.
Samsung has not named its quad-core processor officially, but claims it is 57 per cent zippier than before as well.
Perhaps more useful is another feature that tablet users have long wanted. The 6,000mAh battery can be juiced up in three hours with the Adaptive Fast Charging feature. It is said to last as long as 12 hours if you're watching movies on the go.
Yet another piece of good news is that the new tablet will feature Samsung's slimmed-down interface along with the Android 7.0 operating system from Google. This does away with the cartoon-like look and feel of previous Samsung mobile devices.
Unfortunately, the Samsung folks did not reveal prices for the Galaxy Tab S3 for Singapore. It is expected to go on sale here in the second quarter.
UPDATE at 05/04/2017, 1:06pm: The Galaxy Tab S3 will cost S$898 for the Wi-Fi version and S$1,098 for the 4G version when it is available on April 29.