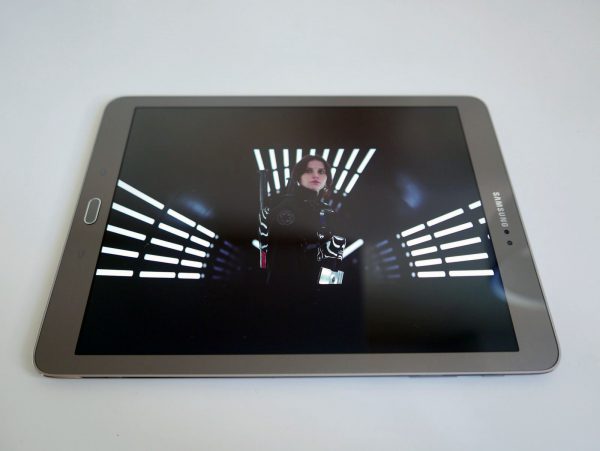 I thought I had seen the new Samsung Galaxy Tab S2 at an electronics store last week, when the salesman helpfully told me that I was actually looking at last year's version.
There's nothing different in terms of the look and feel, he explained. The main thing was the software and an upgrade in processor, which wasn't apparent to many users, so the store had kept the old model on display, despite labelling it as a 2016 version.
It doesn't help either that this new tablet, released just a fortnight ago in Singapore as a 2016 version, is named the same. Not Galaxy Tab S3, but Galaxy Tab S2 (2016).
It's true fewer people are buying tablets after the initial fascination with the Apple iPad and Android challengers in the past few years.
Some may have turned to phablets like the Samsung Galaxy Note series while others could have sought out thin laptops such as Apple's MacBook.
Still, if you want a quick way to consume media, say, to catch up on a new movie trailer or even to spend an hour or so watching Netflix shows, large-screen tablets offer a convenient and easy experience.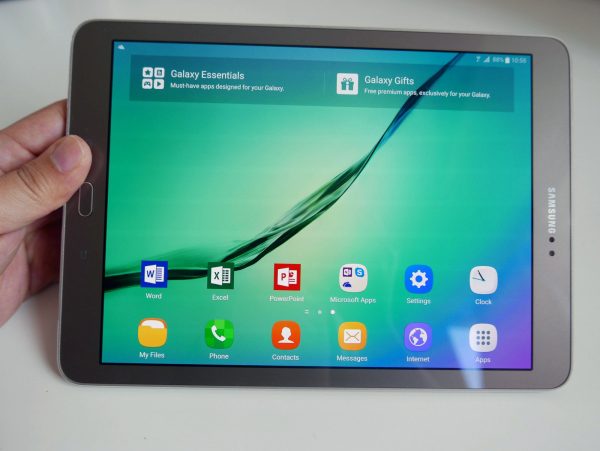 So, what's new under the cover? The Galaxy Tab S2 (2016), which comes with either a 9.7- or 8.0-inch screen, runs on a 64-bit octa-core Qualcomm Snapdragon 652 processor. Last year's version relied on Samsung's own Exynos 5433 for an engine.
I don't have last year's tablet to test out, so I can't say how much of an actual improvement there is. Good news is, playing a demanding game such as Asphalt 8: Airborne doesn't seem to show any slowdown in the new tablet.
The other thing new is the Android 6.0.1 Marshmallow operating system that comes out of the box. The older version is pre-installed with Android 5.0.
Despite my misgivings about Samsung's version of Android, apps do fire up quickly and there is surprisingly none of the lag you might expect from a clunky interface.
And fortunately, since I bought the tablet from a Samsung store, it doesn't come with any of the useless software that a telecom operator might add on. There's only Microsoft Office, which is useful, and even Samsung's own apps are kept as an option.
Of course, the Korean firm still has to improve on Touchwiz, which clearly isn't the most coherent or neat Android version out there. LG and Sony both do a better job.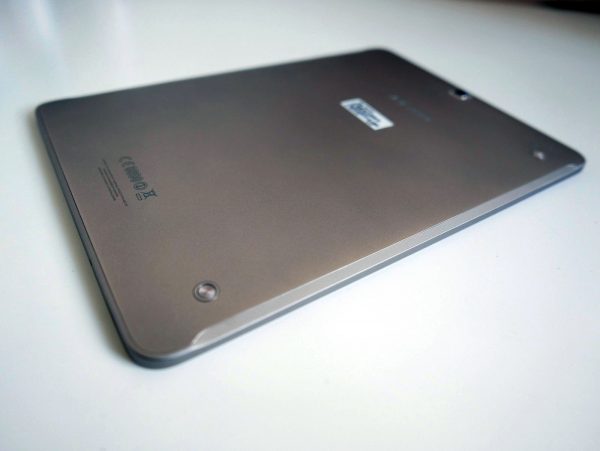 The rest of the new tablet remains pretty much the same as before, which isn't that bad a thing considering that Samsung has dropped prices by S$100 across the range.
The most expensive, the 9.7-inch 4G version that I got, is going for an attractive S$698. That's S$100 off last year's S$798.
The main thing that drew me to the previous model was the slim and light design. Still touted as the top of the class this year, the new Galaxy Tab S2 feels so convenient to carry around, especially on a plane or train.
I still prefer Sony's thin and light Xperia Z4 tablet, but that's from early last year and it is unclear if the Japanese company is planning an update this year.
That leaves Samsung's Galaxy Tab S2 (2016) as the main contender today if you are looking for a good-size tablet that is zippy enough and has a great screen.
It comes with a Super AMOLED screen boasting 2,048 x 1,536 pixels. It's both bright and sharp, as you'd expect from Samsung's top range. Watching movies is a treat on the tablet, I can tell you after catching up on StarHub's on-demand shows as well as on Netflix.
What I'm not so sure about is the 4:3 format which is also what Apple uses on its iPads. Android tablets in the past had gone on a wider 16:9 or 16:10 for widescreen videos and movies, so you don't get so much of the black bars on top and below a clip.
Some users do prefer the more squarish format for apps and magazines, to be fair. So if you are in that camp, Samsung's new tablet should make you happier than I am.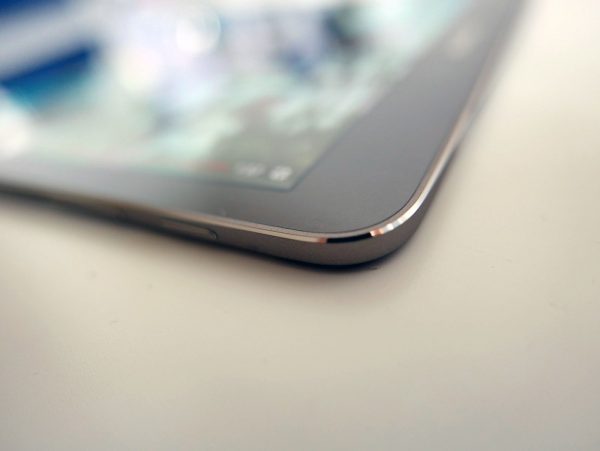 What I do like is the MicroSD card slot. Supporting cards up to 128GB, it easily complements the 32GB of storage onboard. You'll need the extra capacity if you're bringing movies and songs with you.
Chances are you'd be plugging in earphones on your trips, but if you have to depend on the speakers, they are at least in a pair at the bottom of the tablet, instead of a singular afterthought.
The sound is nothing to write home about, but they do their job when called upon, say, if you just want to pipe some music while lounging at a resort pool.
Speaking of which, the tablet isn't waterproof. That's a pity, considering Sony's Xperia Z4 does. Samsung's own Galaxy S7 phones also offer that feature, which means you can even read up on news while hanging out in the pool.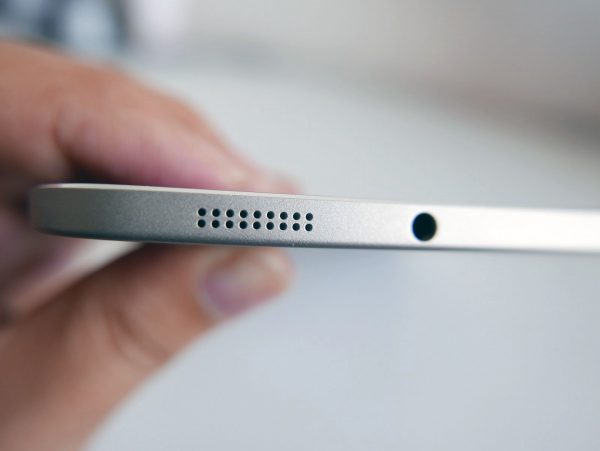 Another thing you have to watch out for is battery life. The 5,870mAh power pack on the 9.7-inch version isn't too shabby, but if you leave the tablet on without plugging it in for a day or more, you're going to run out of juice pretty fast.
That's the trade-off for having a really portable tablet, I guess. That 386-gram weight with the 9.7-inch, 4G+ version that I have is as light as it gets today.
There is talk that Samsung could launch a new upgraded tablet – possibly a Galaxy Tab S3 – in September at the IFA electronics show in Berlin, where it traditionally unveiled new flagship tablets in the past.
That's good if you can wait, of course. For now, the Galaxy Tab S2 (2016) is appealing, especially because of its competitive price. While not perfect, it is attractive.
There's no reason for those who own last year's version to upgrade, but for folks seeking a new tablet, it is definitely worth checking out.