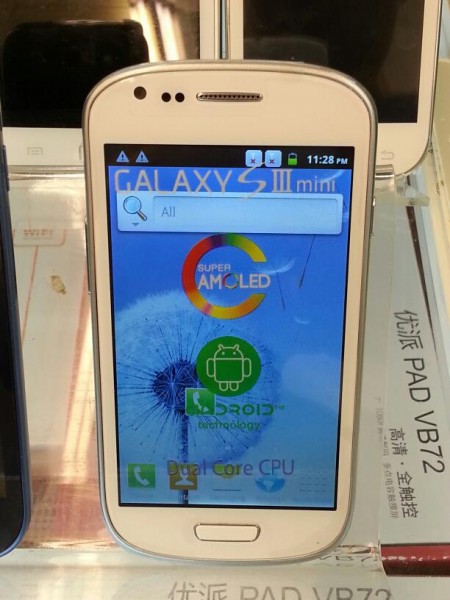 Can a Samsung Galaxy S III mini, which went on sale in Singapore last month for S$568, be going for as little as S$179 at a store at Sim Lim Square? Apparently not, unless you're interested in a fake, or rather, shanzhai, version of the smartphone.
A Techgoondu reader sent us some interesting photos earlier this week, showing copy versions of Samsung phones being sold at one of Singapore's popular IT malls.
The Galaxy S III mini copy is among several, he said. Yet another model that looks like a Galaxy Note II is also on sale, he added.
The shanzhai version of the Galaxy S III mini claims to have a Super AMOLED screen and a dual-core CPU and runs Android 4.1, just like the original.
However, it has only 4GB for storage instead of the 8GB and 16GB that Samsung is offering. One tell-tale sign of its pirate status: there's no Samsung logo at the top of the phone, unlike the original.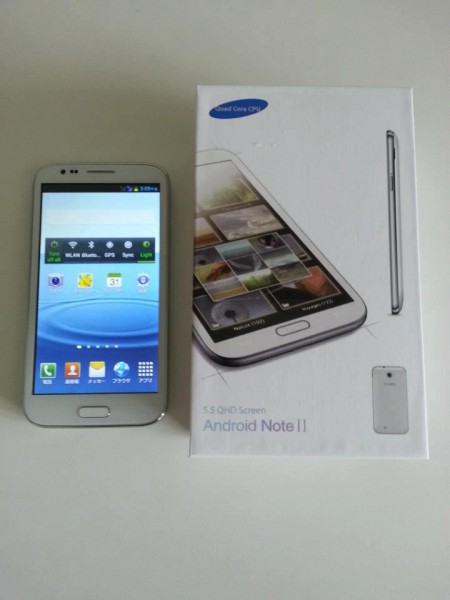 Meanwhile, the Galaxy Note II copy also claims similar hardware to the Korean phone maker's version, along with a matching box which just about reminds you of Samsung without using those exact words.
Like the original Galaxy Note II, the shanzhai version promises a quad-core CPU and a large 5.5-inch screen. No hands-on reviews yet of the device, though we'd be keen to check it out during the next visit to Sim Lim Square!
Saw an interesting shanzhai, pirated or copy of a gadget? Share with us!