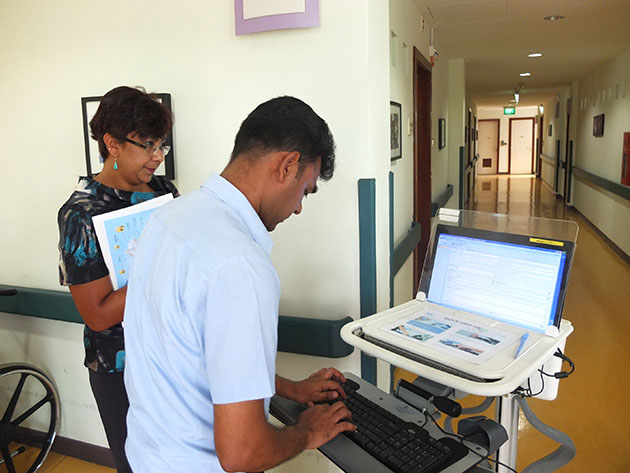 Seven nursing homes in Singapore have turned to cloud and mobile technologies to cut down on day-to-day manual processing, raising productivity by a claimed 10 per cent.
Developed by local healthcare IT vendor PulseSync, this IngoT II project uses a mix of several Microsoft technologies including Microsoft Dynamics CRM, SQL Server, Silverlight, and .NET framework to make the running of such facilities smoother.
The project costs S$2.65 million – S$2 million of which is funded by the philanthropic organisation Lien Foundation.
"Nursing homes are traditionally bogged down by paper-heavy and manual processes," said Low Mui Lang, executive director of Peacehaven Nursing Home, at an event unveiling the project earlier this week. "IngoT II has enabled Peacehaven to save at least 10 per cent of our manpower needs."
The system, which resides in Amazon's public cloud, will take a significant amount of work out of care-givers' hands, such as patient referrals, admissions and accounting and billing. There is also an iPad app which lets care givers access patient information and update them on the fly.
Lien Foundation CEO Lee Poh Wah said he hoped the success with the first seven nursing homes will encourage more to adopt the technology to boost efficiency.
"Seventy per cent of intermediate to long-term care in Singapore are driven by voluntary welfare organisations, and nursing homes today face intense demands for their services in an environment of capacity constraint and manpower crunch," he noted.
He added that Lien Foundation hoped that IngoT II's success will also draw the government's attention to providing more assistance in this area.
"I do hope that the government will come in and do this is a big way," he said.
Other nursing homes in the programme include Ren Ci Nursing Home, St Joseph's Home and Kwong Wai Shiu Hospital.