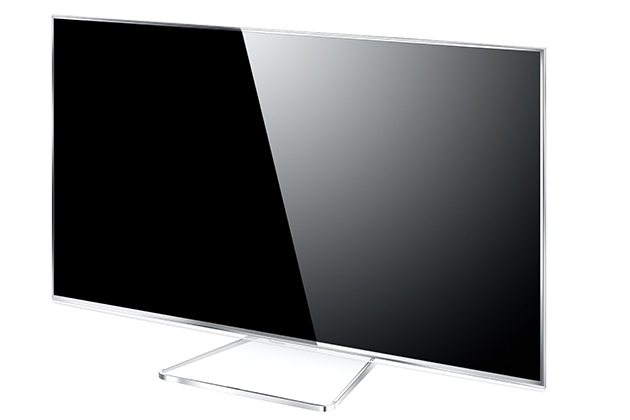 Smart TVs hasn't quite been the big hit TV makers have hoped they would be, but Panasonic's new VIERA TVs come with several interesting usability improvements that may convince more users to take the jump.
The smart features, available in both LED and plasma variants, include a new touch remote control that doubles as a microphone which can be used to issue voice commands to the television.
A quick "my home screen" command spoken into the remote control brings up a fully-customisable home screen which connects you to your favourite channels and web apps such as YouTube.
There are several of these home screens to cater to each of the different people living under the same roof, and the trick that the TV uses to decide which home screen to bring up is its built-in camera.
The camera, which can also be used for Skype calls, automatically scans the face of the person sitting in front of the TV and brings up the relevant pre-programmed home screen.
So Dad could sit down at the TV, for example, and issue the command to bring up his particular home screen full of golf channels and business news, but I can take over the couch and immediately get comfortable with science fiction and fantasy programmes.
Other voice commands include instructing the TV to search for something on the web, or to read out text on the screen aloud, such as a news article in the web browser.
Panasonic has also upgraded its "Swipe and share" iOS app for easy photo and video sharing from your mobile device to the TV and vice versa, as long as they're all on the same WiFi network.
A simply flick of the photo to any four sides of the iPad or iPhone will blow it up to the big screen so the whole room can enjoy that photo gallery or holiday movie. The app also lets you pull down the content running on the TV to view on your iPad.
And if all that isn't "smart" enough, the plasma model even comes with a fancy touch pen for doodling on a huge screen. In this case, the TV could conceivably act as a whiteboard for education, or just some creative sketching if you're so inclined.
Of course, the quality of the panels themselves are not forgotten, as these devices are still televisions at their core. The top-tier models feature high-quality displays with wide viewing angles, crisp colour and deep blacks.
There are quite a bit of different models to choose from, and it does get a little intimidating. However, this means there should be something for everyone, from the top-end smart TVs with everything packed in to the cheaper models with less networking or smart features.