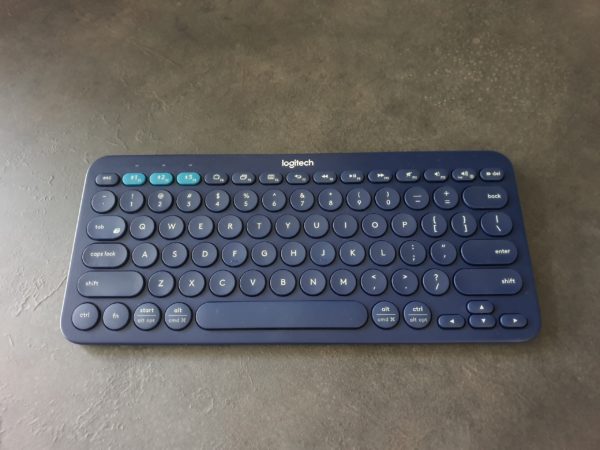 I've heard of Logitech's handy Bluetooth keyboards that can hook up to multiple devices before, but when I finally bought one – the Logitech K380 – this week, it was for an unlikely reason.
My four-year-old Samsung TV was still working fine with Netflix and YouTube but annoyingly, the remote once again decided to malfunction. Yes, with kids at home, this happens often.
This was my second remote – the replacement cost me S$99 a few years old – and its right button now refused to function. Though this old remote had the "magic wand" function, which let me simply wave it around to access most menus, a handful of apps still required the left and right buttons to navigate around.
So, for the past couple of months, I had been unable to watch YouTube videos beyond the first few already on display at the screen. I couldn't move and select the videos on the right.
Good news is, the Samsung JS8000 TV I had supported Bluetooth. A mouse didn't solve the problem, so it was time to hunt for a Bluetooth keyboard to get out of the situation. It didn't help that Samsung seemed to have stopped making the remote.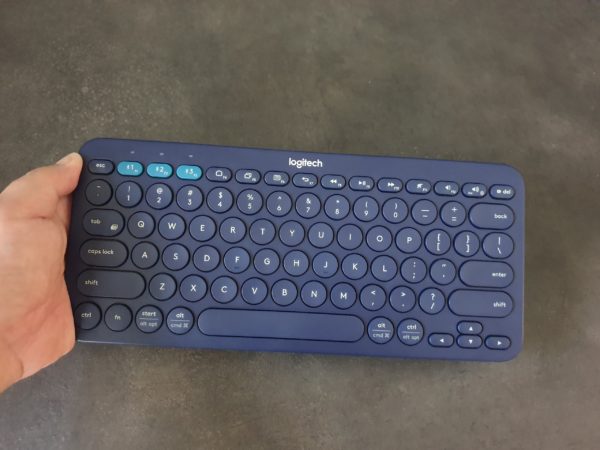 So, when I saw the Logitech K380 going for S$45 at Harvey Norman a few days ago, I picked one up. Its sticker price is S$54 in Singapore but you can pick it up cheaper in stores or online at Amazon.sg, for example.
What's good about the keyboard, firstly, is that it is really compact. Though the keys are of good size, there isn't a number pad like larger full-sized PC keyboards. This makes it easy to hold while watching TV.
The K380 also connects effortlessly with my TV. Pull out the plastic tab from the battery compartment and it gets into pairing mode. On the TV, I just have to tell it to look for a new device. After typing in a code on the keyboard (remember to type Enter), the two devices will be connected.
Now, whenever I slide up the power switch on the keyboard, the TV detects it. I can move around the menus much more quickly than with the remote now. Plus, I can also type in searches in some apps, say, on YouTube. Sure beats pointing at each alphabet with the remote.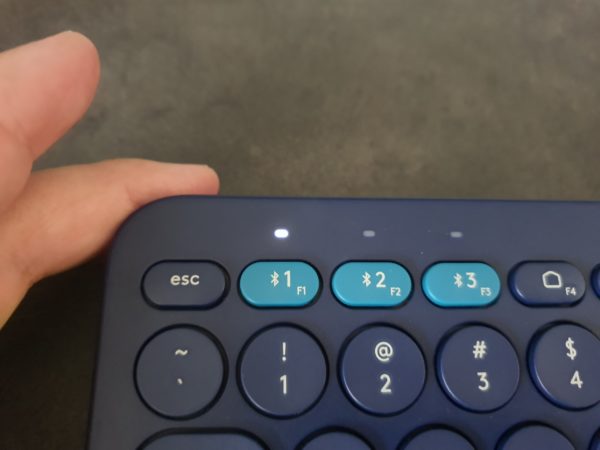 Perhaps the biggest value that the K380 offers is its connectivity with two other devices. I'm going to connect the Bluetooth keyboard to my phone and tablet, so that it can double up as a handy input device for doing e-mails at the dining table or when I carry it on the road.
To switch between devices, I just have to press one of three Bluetooth buttons on the keyboard. Yes, it's really easy.
You should know that there's also a fancier K480 keyboard from Logitech (S$65) that lets you place your tablet at the top but that's slightly larger and less compact.
All said, the Logitech K380 is good Geek Buy for a keyboard I've been searching for. It not only solves a longstanding problem but offers added functionality for my other mobile devices. A bonus that it I got it at a discount.