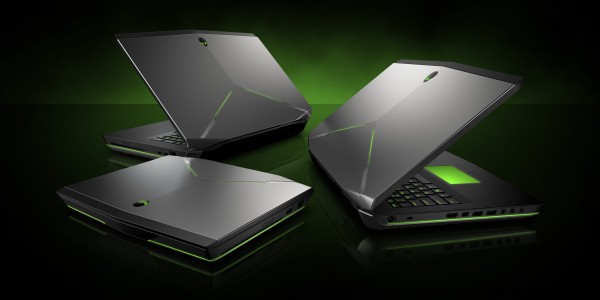 Alienware 14, 17 and 18
Gaming PC maker Alienware last week unveiled a new line of laptops, the Alienware 14, 17 and 18, which sport the new fourth-gen Intel Core CPUs promising faster yet cooler performance.
Touted as the "ultimate gaming laptop", the Alienware 18 features a large 18-inch full HD display with wide viewing-angle technology and supports up to four storage drives.
The Alienware 18 also houses Nvidia's SLI dual graphics technology as standard, and runs a quad-core fourth-gen Intel Core i7 processor. Hardcore gamers may also be pleased to know that the laptop offers an overclocked CPU option with a maximum speed of 4.3GHz for that extra performance boost.
The smaller Alienware 14, which provides enough performance for any task and yet fits comfortably into a backpack, may be a hit with gamers who are often on the go. It sports an anti-glare LCD display and wide viewing angles, eliminating reflection in most lighting conditions.
The 14-inch laptop also sports a fourth-gen Core i7 processor, and houses up to three storage drives.
For 3D gamers, the Alienware 17 has an optional 3D panel for a more immersive visual experience, and Alienware claims that the laptop comes with the latest technologies for desktop-grade performance. Similar to the Alienware 14 and 18, the Alienware 17 is also powered by a Core i7 processor and houses up to four storage drives.
All three laptops come in an anodised aluminium shell and magnesium alloy body for durability.
The Alienware 14 costs S$2,299 and the Alienware 17 is going for S$3,099 respectively. The Alien 18 will be out in upcoming weeks.