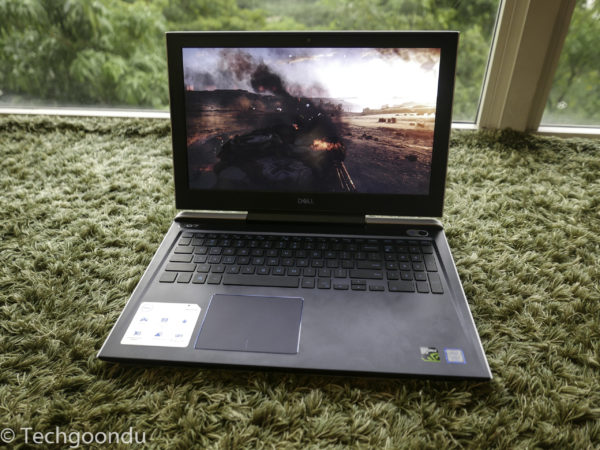 If it comes to a beauty contest, you can say the Dell G7 gaming notebook won't win over many users with its slightly chunky design that is more utilitarian than ultra-sleek.
Certainly, when compared to rivals such as Asus' slimmer ROG Strix Scar II or even Dell's own blinged-up Alienware range, the G7 lacks a bit of an edge in terms of looks.
The bezels around the 15.6-inch screen are a little thick. The plastic finish on the front of the notebook isn't flashy in any sense, though it's actually a good thing that there are no flashing lights here for a change.
What the G7 does bring, through, is decent hardware at an appealing price. For many PC gamers looking for a portable machine, the G7 packs the gear for smooth gameplay and attractive eye candy on screen.
The model I tested recently came with an Intel Core i7-8750H processor, 16GB of RAM, an Nvidia GeForce GTX 1060 graphics chip, a 256GB solid state drive (SSD) and a 1TB hard drive.
The highlight here, obviously, is the mid-range Nvidia graphics processing unit (GPU) that does a more-than-able job of the heavy lifting needed in demanding games.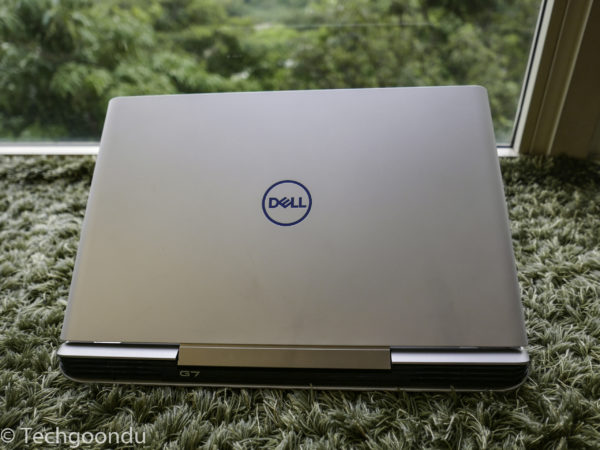 I fired up the new Battlefield V on the notebook and sure enough, the G7 made light work of the latest first-person shooter this holiday season. Running at the notebook's modest Full HD (1,920 x 1,080) resolution helped, of course, to keep things smooth.
Even with all the settings turned up to the max (at Ultra), I could fire away without detecting any lag. Measuring the frame rates during an early mission in the game, I could get between 43 and 62 frames per second.
Usually, around 60 frames per second give you a smooth, flawless experience, and I enjoyed nothing but a seamless experience with the really gorgeous game landscape in both day and night.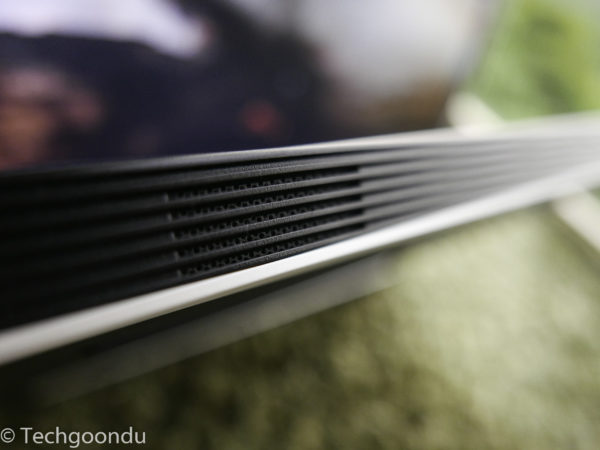 Proving the point as well is the G7's performance in synthetic benchmark tests that mimick a real game. In the popular 3DMark test, the Dell gaming machine was convincing as well.
It scored 3,775 in the benchmark suite's most demanding sub-test – Time Spy, while breezing through lesser challenges like Fire Strike (9,833), Sky Diver (27,092) and Cloud Gate (29,293).
These are close to the scores I got on an HP Omen 15 that I tested last month, which also had a GTX 1060 graphics chip, as well as Core i7-8750H CPU, 16GB memory.
When it comes to everyday performance, the Dell notebook performs as expected too. It won't have an issue with your video editing or spreadsheets for a number of years.
In the PCMark 10 test, the G7 came back with a score of 5,031. Interestingly, that's substantially higher than the HP Omen 15's 4,319, so if you do work on your gaming notebook, that's something to take note of.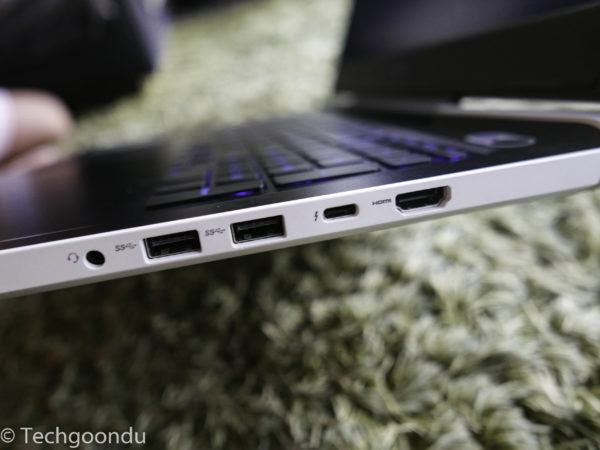 Of course, performance is one thing. Ultimately, the notebook has to be something that you enjoy using for endless hours of gaming. Does the Dell G7 offer that?
In some areas, you wish for a little bit more. Audio from the speakers, for example, may be improved with a bit more scale and power despite its obvious punch in battlefield situations. You can, of course, opt for your own headphones, but don't forget the good ones cost a few hundred bucks.
What I do like are the inclusion of useful ports like a Killer Gigabit Ethernet port, which lets me download games at the max 1Gbps that my fibre broadband service offers. It also keeps the game going without lag during online sessions.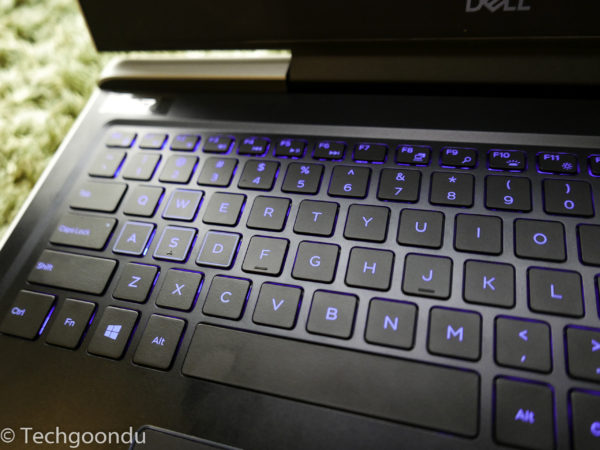 The keys on the keyboard are light-touch with a low 1.4mm keystroke travel, which means you can move through them quickly. However, some gamers might miss the chunkier versions you find on, say, an Alienware machine.
Another feature that serious gamers might lack is anti-ghosting, which means the keys don't get stuck when a few of them are pressed at the same time during the heat of battle.
So, there are trade-offs. To be sure, the Dell G7 doesn't have all the bells and whistles, but it packs the most important gear you need for game performance.
Attractively-priced at S$2,198.99 now, the version of the G7 I tried out is a portable gaming PC with a decent mid-range graphics card that handles today's games handily.
A similarly-spec'd but better looking and sounding HP Omen 15 costs substantially more at S$2,799. So, yes, you get what you pay for. If performance is key and budget is tight, the Dell G7 is worth checking out as an alternative.