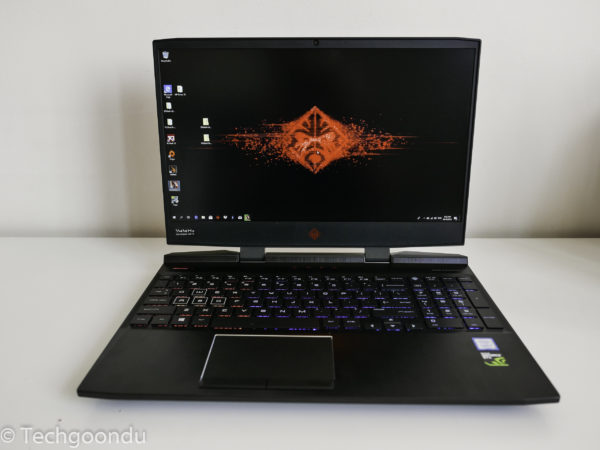 I've long been fascinated by VoodooPC, the boutique gaming PC company that HP bought back in 2006, so I was keen to check out the new Omen 15, a gaming laptop still using the same tribal logo brand and boasting of its gaming "DNA".
My initial reaction was a mix of elation and disappointment. Elated, because there were a good number of gamer-centric features, such as coloured keys for the much-used AWSD combo.
Disappointed because the Omen 15 didn't seem to push the envelop enough in a field where others such as Razer are delivering slimmer yet similarly powerful notebooks.
But let's start with the good. On the cover, the carbon fibre-like accents work well with the old VoodooPC (now Omen) logo. As gaming gear go these days, this is a rare case of being loud without being gaudy.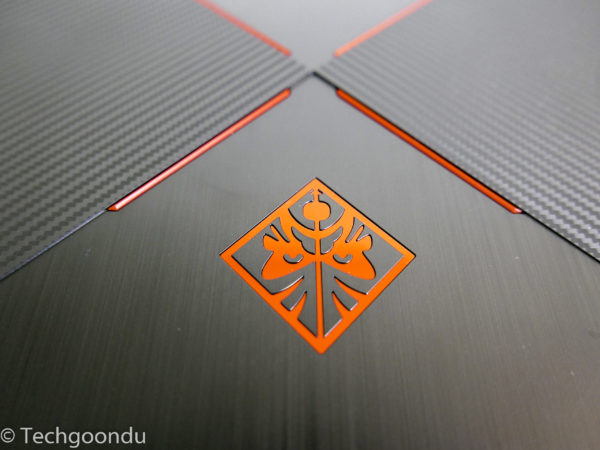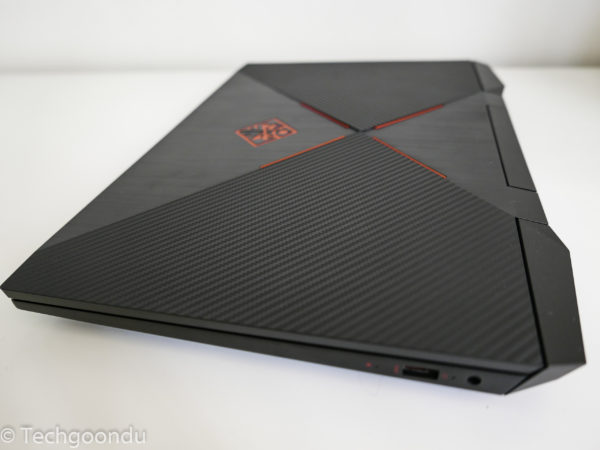 There are also useful ports on three sides. A Thunderbolt connector is good for hooking up fast add-ons such as a storage drive or even an external graphics card in future. There are three full-sized USB ports, a Mini DisplayPort and an HDMI port.
If you need to hook up a whole lot of peripherals, from a podcast-friendly microphone to a zippy gaming mouse, fear not. There are enough ports here so you don't need to rush for an expansion port.
What I don't like is the rather dated "open hinge" design, which shows a screen being held together by two hefty hinges. It looks out of place.
Actually, that's something I remember seeing in gaming notebooks 10 years ago. Many manufacturers have turned to a flat, seamless joint, like what's seen in Asus' ROG notebooks and, again, Razer's Blade.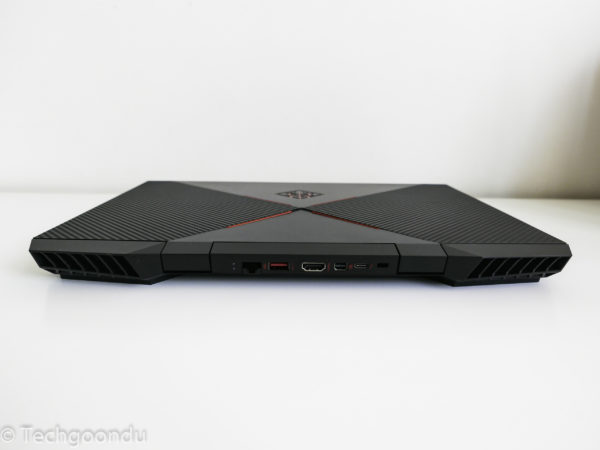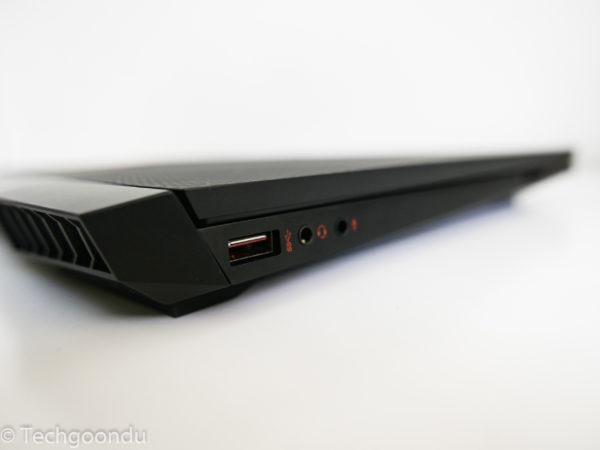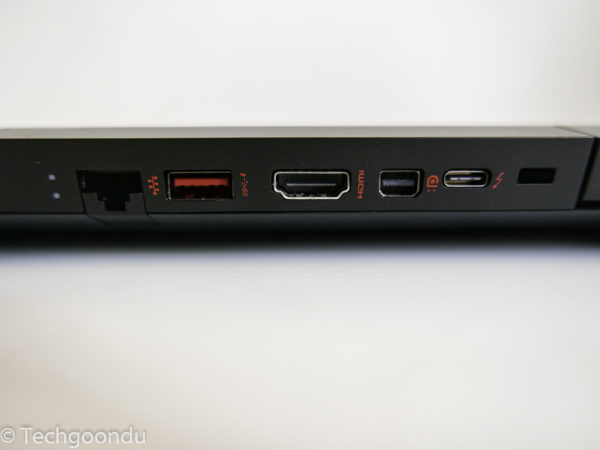 But looks aside, how does the Omen 15 perform? Fortunately, there is much to like here. The Core i7-8750H CPU, 16GB memory and mid-range Nvidia GeForce GTX 1060 graphics chip form an able engine for most games.
The model I tested also came with a 256GB solid state drive (a Samsung M2 variant) and a 2TB hard disk for storing stuff like your videos and songs.
But the star attraction for many gamers will be the 15.6-inch screen, which is large enough for some game time but small enough for the Omen 15 to be carried around occasionally.
It looks sharp, despite only sporting Full HD resolution instead of Quad HD or 4K. More importantly, its 144Hz refresh rate means you don't worry about lag when seeing fast action on screen. Yes, sometimes, that split second can cost you victory.
To check out the Omen 15's performance, I ran through the usual benchmark tests. For everyday productivity, the notebook scored 4,319 on PCMark 10, a test of how well PCs handle common tasks like videoconferencing and spreadsheets.
That's substantially better than Asus' ROG Zephyrus gaming laptop that we tested last year, which scored under 4,000. So far, not bad for the Omen 15.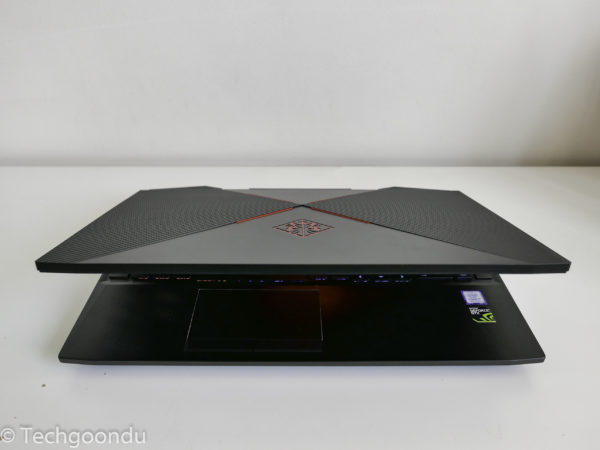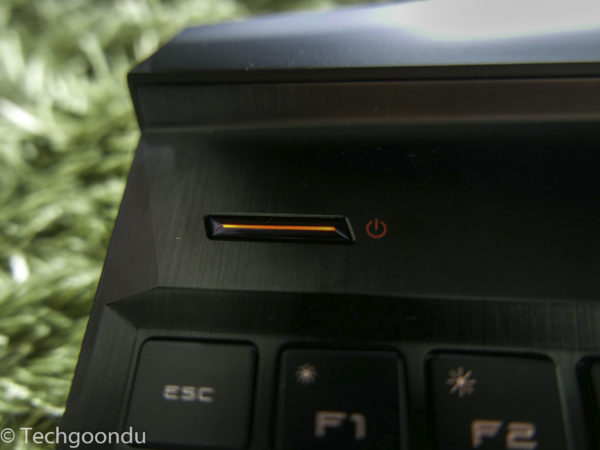 Of course, we are not just looking at boring spreadsheets on the HP gaming notebook, so I tried out some synthetic gaming tests that mimic how games run on it. Again, not too bad.
On the 3DMark benchmark, it scored 3,969 on the Time Spy subtest, which is the most demanding in the lineup. With the less taxing subtests, the Omen 15 scored 10,373 for Firestrike, 28,166 for Sky Diver and 31,880 for Cloudgate.
To get a sense of how it works in a real game, I fired up the old but trusty Battlefield 1, which uses the Frostbite engine used in many newer games.
Again, the GeForce GTX 1060 makes short work of games running at the modest 1,920 x 1,080 Full HD resolution. It doesn't seem to be breaking sweat, despite all the eye candy turned on with setting at Ultra.
I played through a level on the game, recording the framerates, and easily got above 60 frames per second. Typically, you can expect upwards of 70fps, which means smooth gameplay.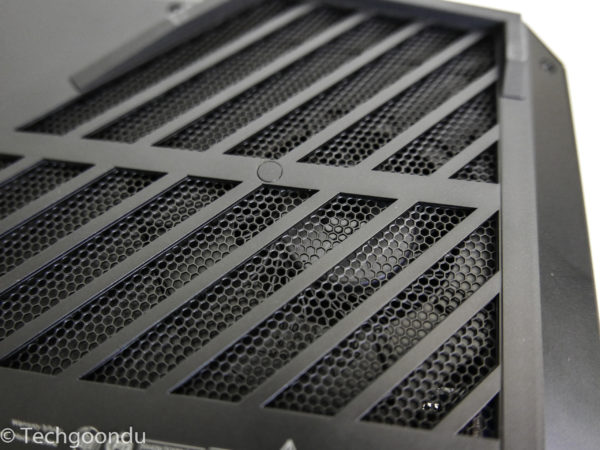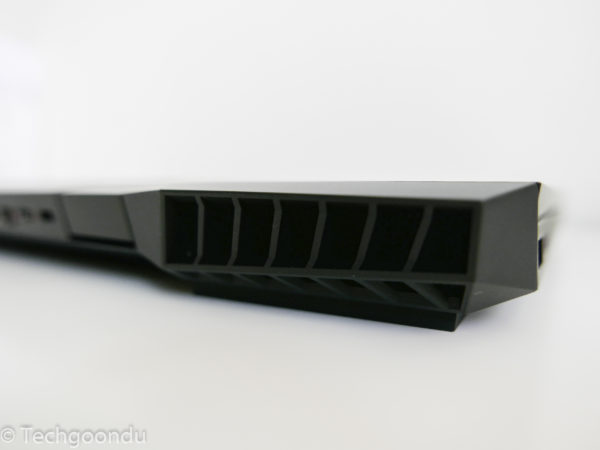 If that performance is expected of most gaming PCs sporting the same GTX 1060 graphics card today, then what's the X factor that HP wants to sell with the Omen 15? I mean, besides the cool tribal logo.
There are some "obligatory" features to make the Omen 15 "unique". For example, an app launched from an Omen key on the keyboard lets you easily tune up, or overclock, the performance on the PC. Gone are the days of fiddling with stuff in the BIOS, I guess.
What is more appealing for me are the anti-ghosting keys on the keyboard. When you press a few buttons at the same time, say to strafe and fire at an opponent, they don't get stuck. Again, crucial in a face-to-face situation in shooters like PUBG.
I usually don't like bling in a gaming machine but at least the multi-coloured keys on the Omen 15 have a purpose. They let you easily play in a dim room. Yes, it helps that the AWSD buttons used all the time in a shooter are highlighted. So, no more hunting for them in low light.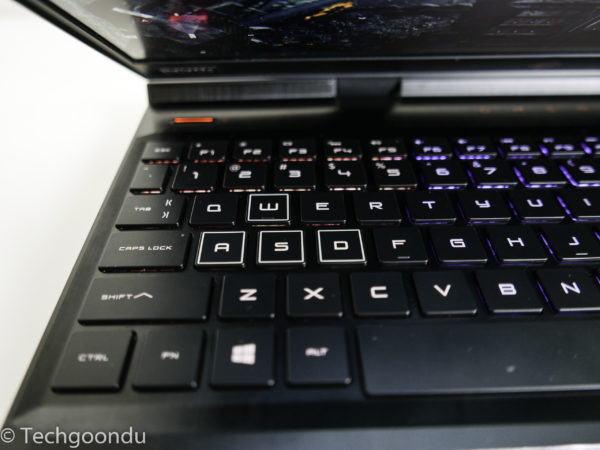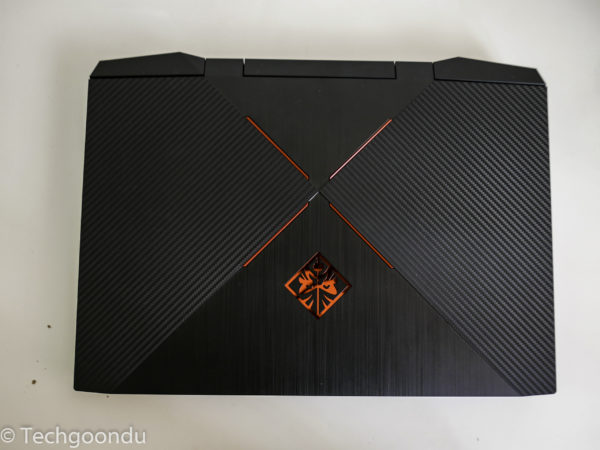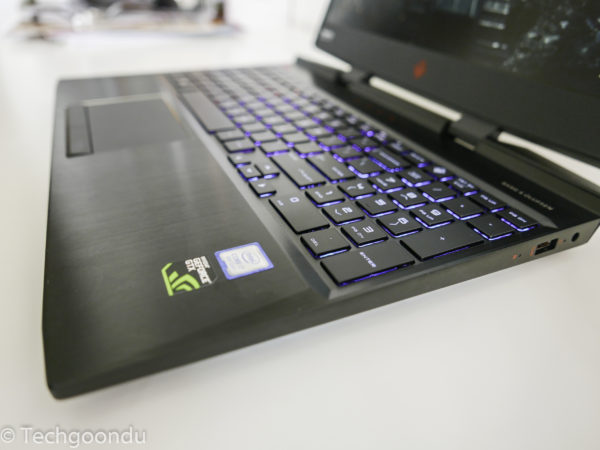 Then there are the Bang & Olufsen-branded speakers, which HP has used in many of its PCs. Here, they are not afterthoughts, as with many laptops today.
Throaty and bass-heavy, they depict explosions with the scale and depth that you want when immersed in a game. I dare say you don't need to spend on separate speakers, unless it's a big upgrade (and extra cost) you want.
Certainly, the Omen 15 has its attractions. Perhaps none more than its price – the S$2,599 that HP is asking for is competitive in a growing niche market. The usual price is S$2,799 but HP is offering a discount in November 2019.
A similarly spec'd Razer Blade 15 is also going for S$2,799, but without a 144Hz screen. You'll need to add S$500 for a 144Hz screen that also comes with a larger 512GB SSD.
However, the Razer laptop is a lot better looking with its sleek profile. If I care about looks and have a few hundred bucks more to spare, I'd go for the Razer option.
However, if I have a tight budget, the Omen 15 has more bang for the buck. I just have to get past the rather dated hinge design. I'll be staring at the screen, not the hinge, most of the time, right?