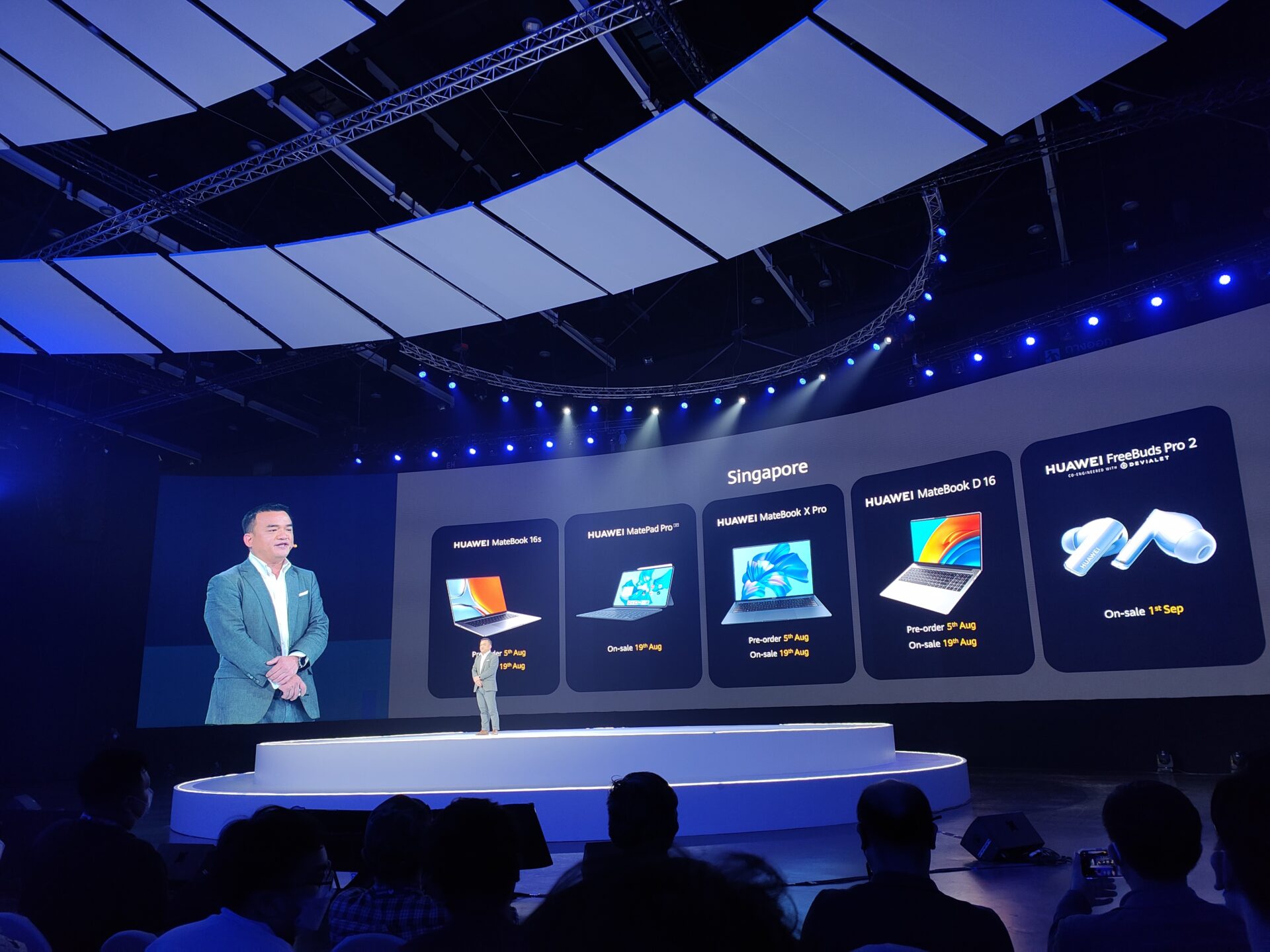 Huawei unveiled its new MateBook X Pro ultraportable laptop, along with a lineup of new office devices aimed at home and office users, in Bangkok today, as it further pivoted away from smartphones in the region.
The new laptop is a top-of-the-line model with a light and strong magnesium unibody chassis weighing 1.26kg. It is expected to face up to other flagship and premium makes from Apple, Lenovo and Dell.
Huawei's MateBook X Pro comes with a 14.2-inch 3.1K (3,120 x 2,080) 3:2-aspect-ratio screen with certified eye comfort features that prevent eye strain. It also has a special coating to cut down reflection for better readability.
What's interesting too is the introduction of a colour technology that promises to have different Huawei devices persistently show the exact colour tones and brightness across its ecosystem.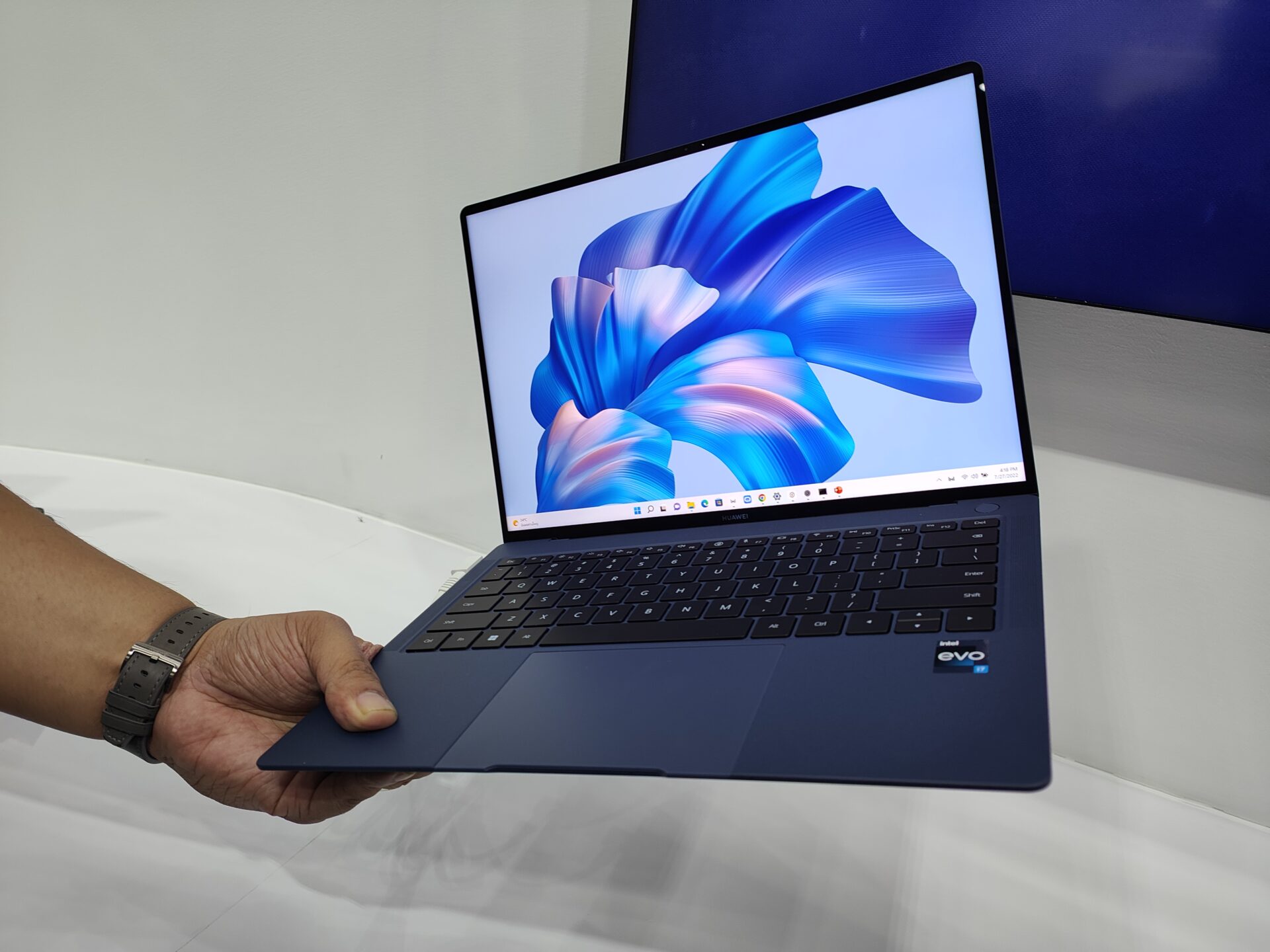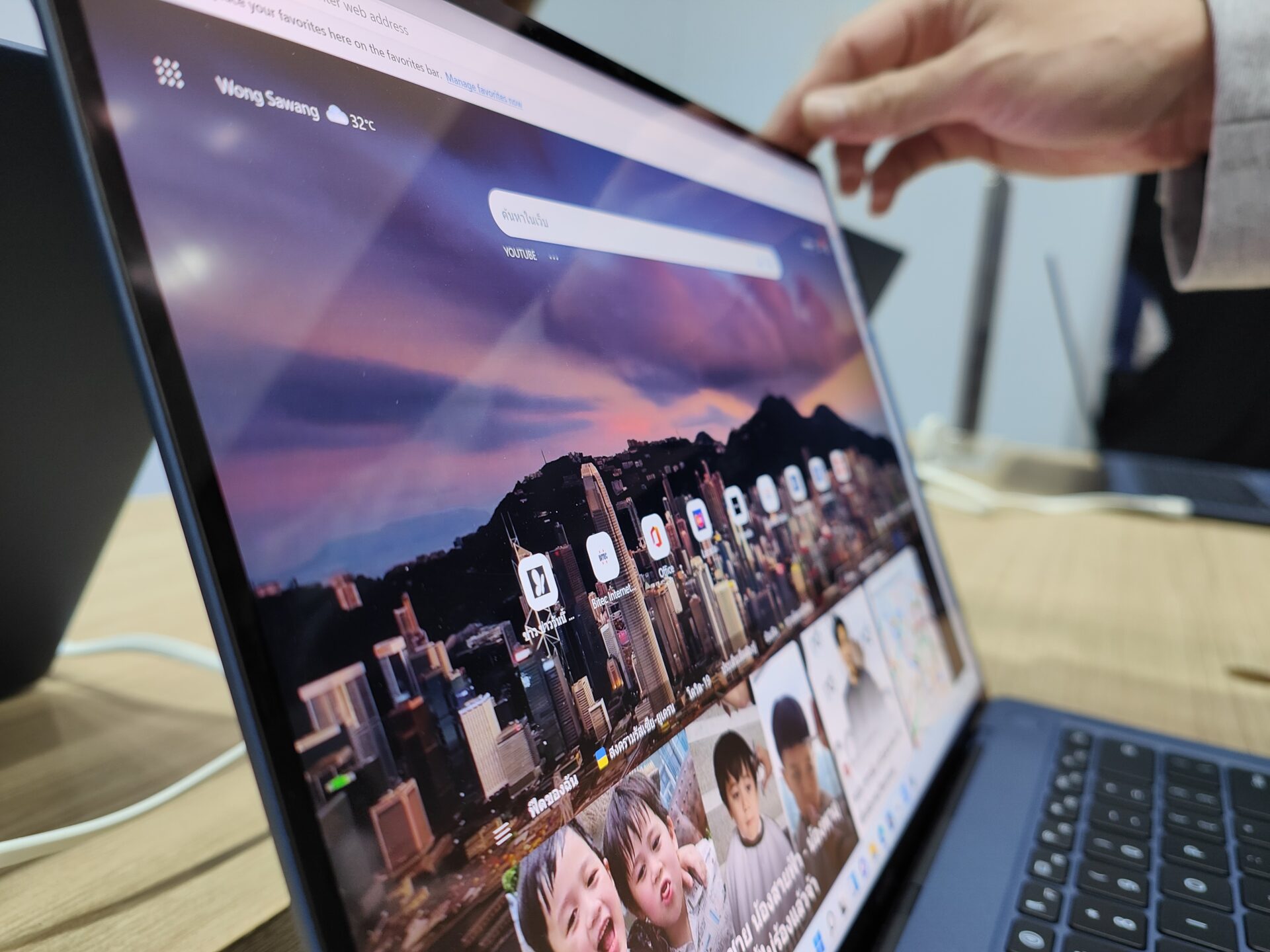 Other features include a proprietary 30W performance mode that works with 12th-gen Intel Core processors to boost the laptop's speed, when needed.
It will come with a 3.5mm earphone jack and four USB Type-C ports, two of which are Thunderbolt ports to link up with two 4K monitors or one 8K professional monitor.
Huawei has even integrated gesture controls into the track pad so users can swipe either left or right to flip presentation pages or photos. They can also swipe up or down to fast forward or rewind videos.
Plus, having an AI-enabled HD camera, six speakers and four microphones in the MateBook X Pro will help create better experiences during Zoom sessions.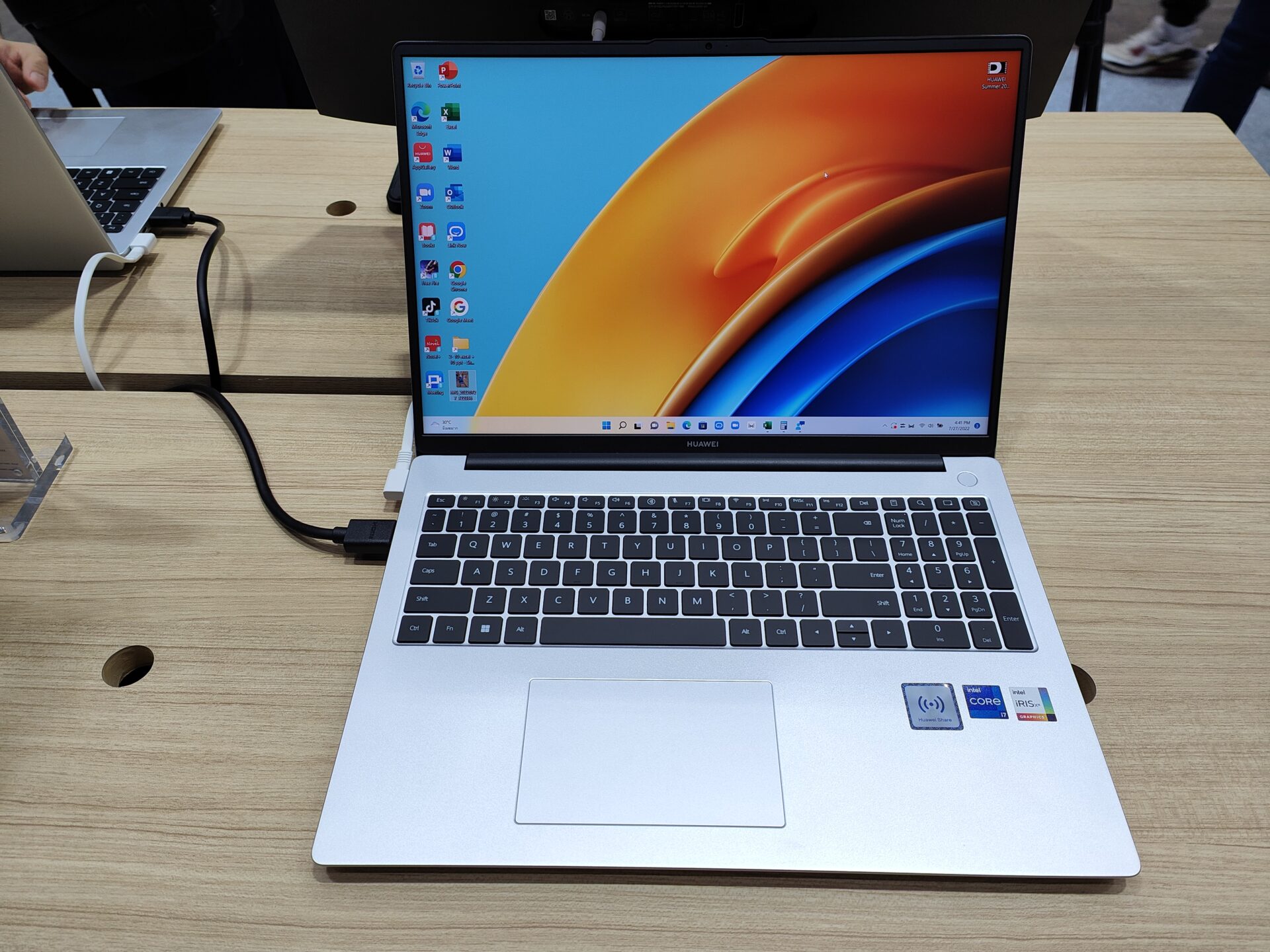 At the event, Huawei also showed off its MateBook D16 as part of its laptop lineup. Armed with the same 12th-gen Intel Core processor, these laptops come with a much larger 16-inch screen.
The most notable feature here is the inclusion of the Huawei Metaline Antenna, which is touted to improve wireless connectivity with your local wireless network.
However, the MateBook 16s is the most powerful laptop in the Chinese company's lineup. It sports a beefy Intel i9-12900H processor, plus a 2.5K 16-inch touch-enabled display that is colour accurate. It would be handy for imaging professionals on the go.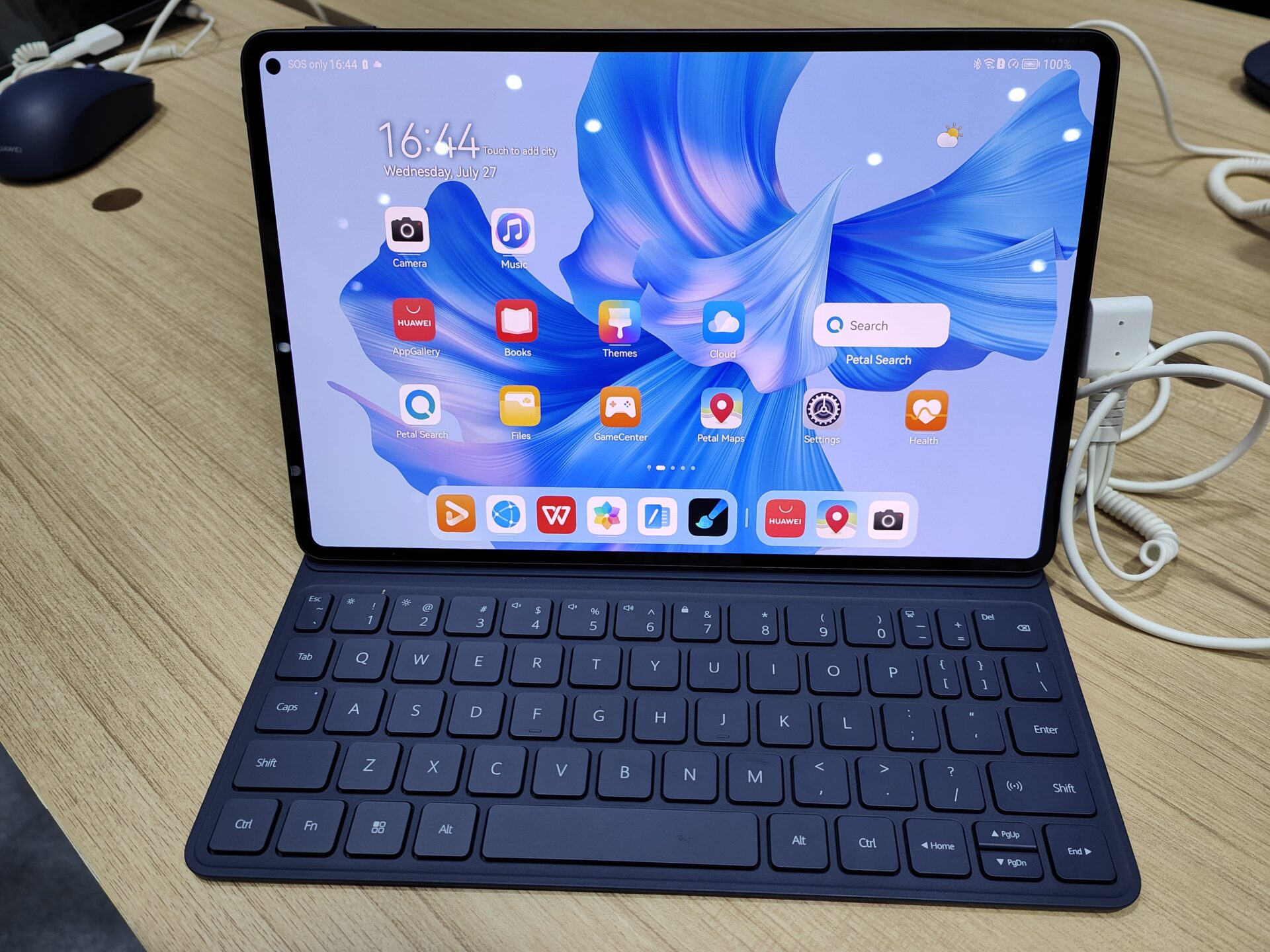 If you prefer something smaller, Huawei has a new Android tablet as well. The MatePad Pro 11 comes with an 11-inch 120Hz OLED display, a detachable magnetic keyboard and a stylus.
Weighing 440g and only 5.9mm thick, the tablet can replace a laptop if you prefer a lighter machine for accessing the Internet, typing out a brief report and streaming the occasional video while on the move.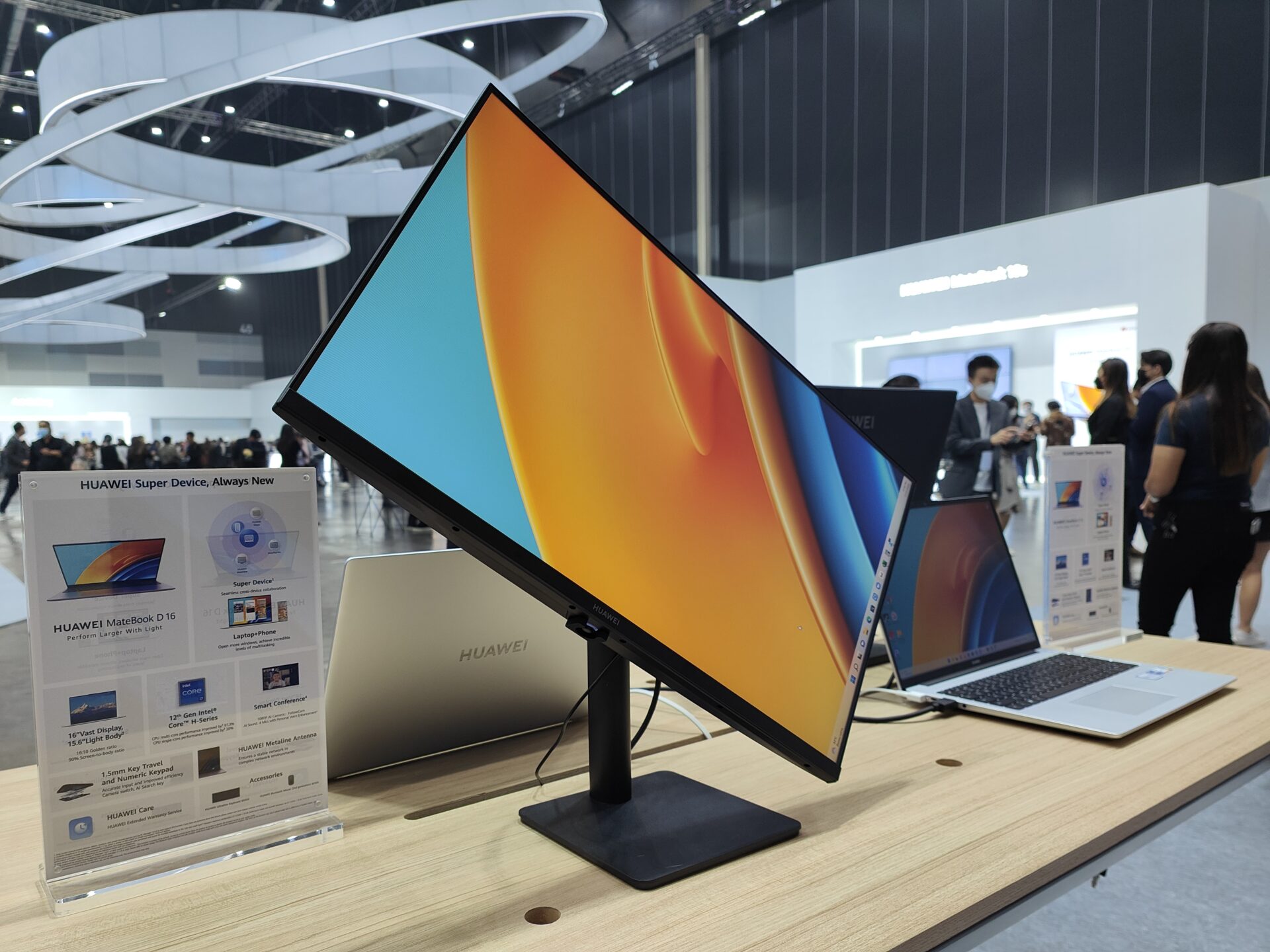 Of course, with hybrid work, you don't just spend all your time working from home or at a Starbucks. There are times when you have to head back to office, where Huawei hopes its new monitor will be waiting.
Unlike a regular monitor, the MateView SE comes with a unique eBook mode that emulates the ink-on-paper monochrome look to enhance readability. Plus, it also swivels into portrait orientation, which is perfect for referencing or coding a program.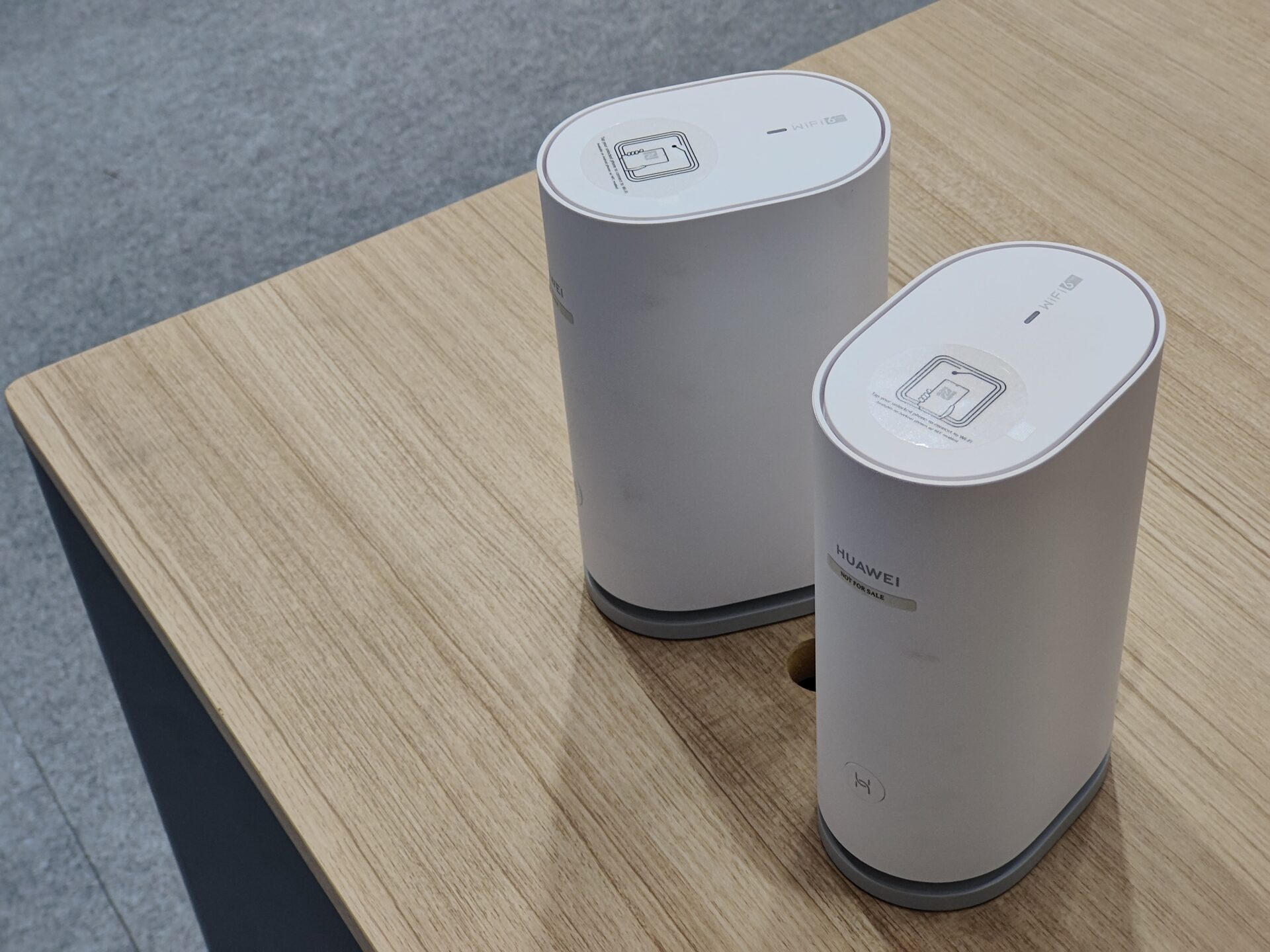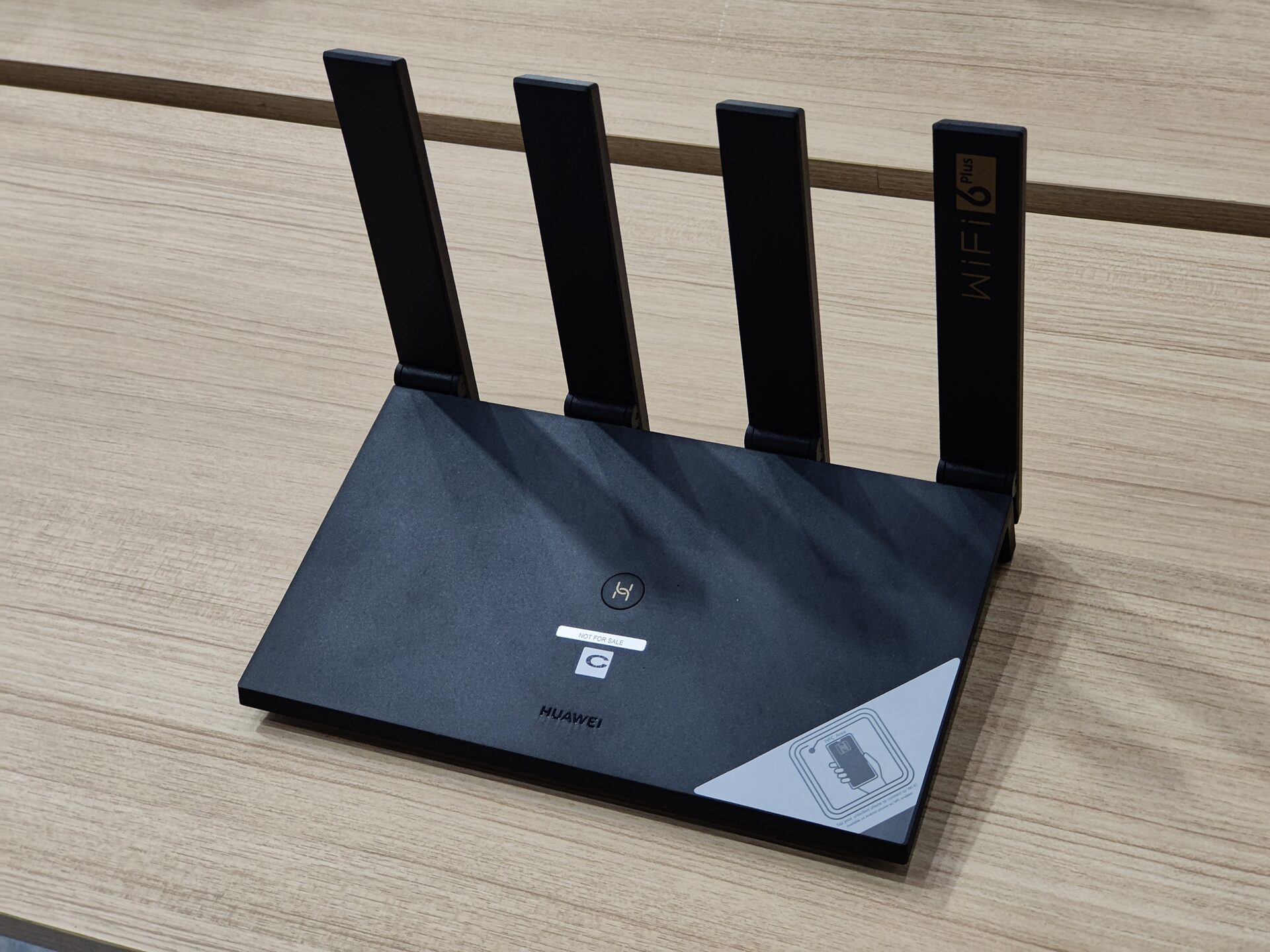 Wi-Fi is another area Huawei is targeting in its new office products launch. Its new AX 3 Pro is an upgrade over last year's AX 3 access point, now with support for up to 3Gbps connections. Huawei also launched its Wi-Fi Mesh 3 routers that promise to cover 400sqm wirelessly.
The Huawei laptops and tablet will be launched in Singapore in August. Prices will be announced at a later date.