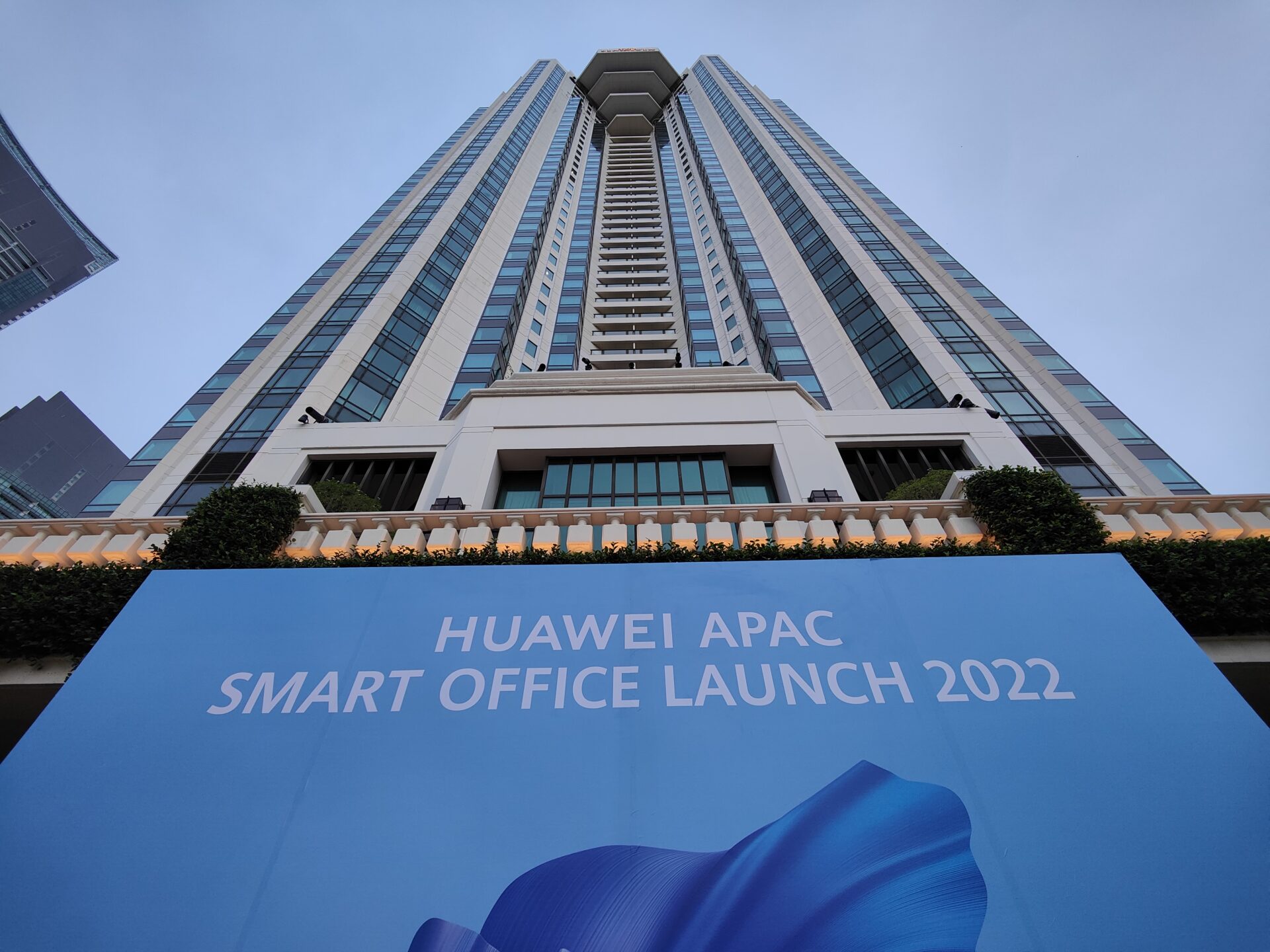 To put it mildly, the past two years hadn't gone very well for the once high-flying Huawei, no thanks to several Western governments' restrictions on the sales of its telecom equipment, including its popular P and Mate smartphones.
Since the Mate 30 Pro's introduction in late 2019, which was the Chinese company's first Android phone not to include Google services out of the box, it has suffered falling smartphone sales in the international market.
The sanctions imposed by the United States government caused a fall in revenue by nearly 30 per cent in 2021, according to a Financial Times report. Its smartphone sales dropped by 47 per cent in the first half of 2021.
Even its rotating chairperson, Eric Xu, predicted that as much as US$40 billion of its US$50 billion smartphone business would be lost last year.
So, it is no surprise that Huawei this week pivoted further away from its smartphone business and showed off new IT peripherals and devices in a major launch in Bangkok.
This is in line with what it has been doing in the past two years. Huawei products now include smartwatches, audio products, home wireless networking gear, tablets and laptops.
Of course, there are established rivals in all these market segments, so it won't an easy entry for a brand known mostly for its phones.
In Singapore and Southeast Asia, the sudden decline of a one-time smartphone market leader has been never been more obvious. Huawei has launched fewer phones, the P50 Pro early this year being the last one seen in Singapore.
To add salt to wound, Leica also ended its partnership with Huawei and joined hands with Xiaomi to introduce the Xiaomi 12S Ultra smartphone with the same Leica signature lens design and user interface on the new phone's camera app.
While the new Xiaomi phone is only available for the Chinese market, it is only a matter of time before it is sold worldwide. It certainly looks like a promising model, much like how Huawei phones with Leica innovation were just a few years ago.
If Huawei has struggled to uplift its sales, it is not for lack of trying. In the past two years, it had beefed up App Gallery, its answer to Google Play Store, with more apps supporting Singapore-based online services, including TraceTogether and SingPass.
Unfortunately for Huawei, these efforts don't seem to have swayed enough users to abandon Google services and other related apps.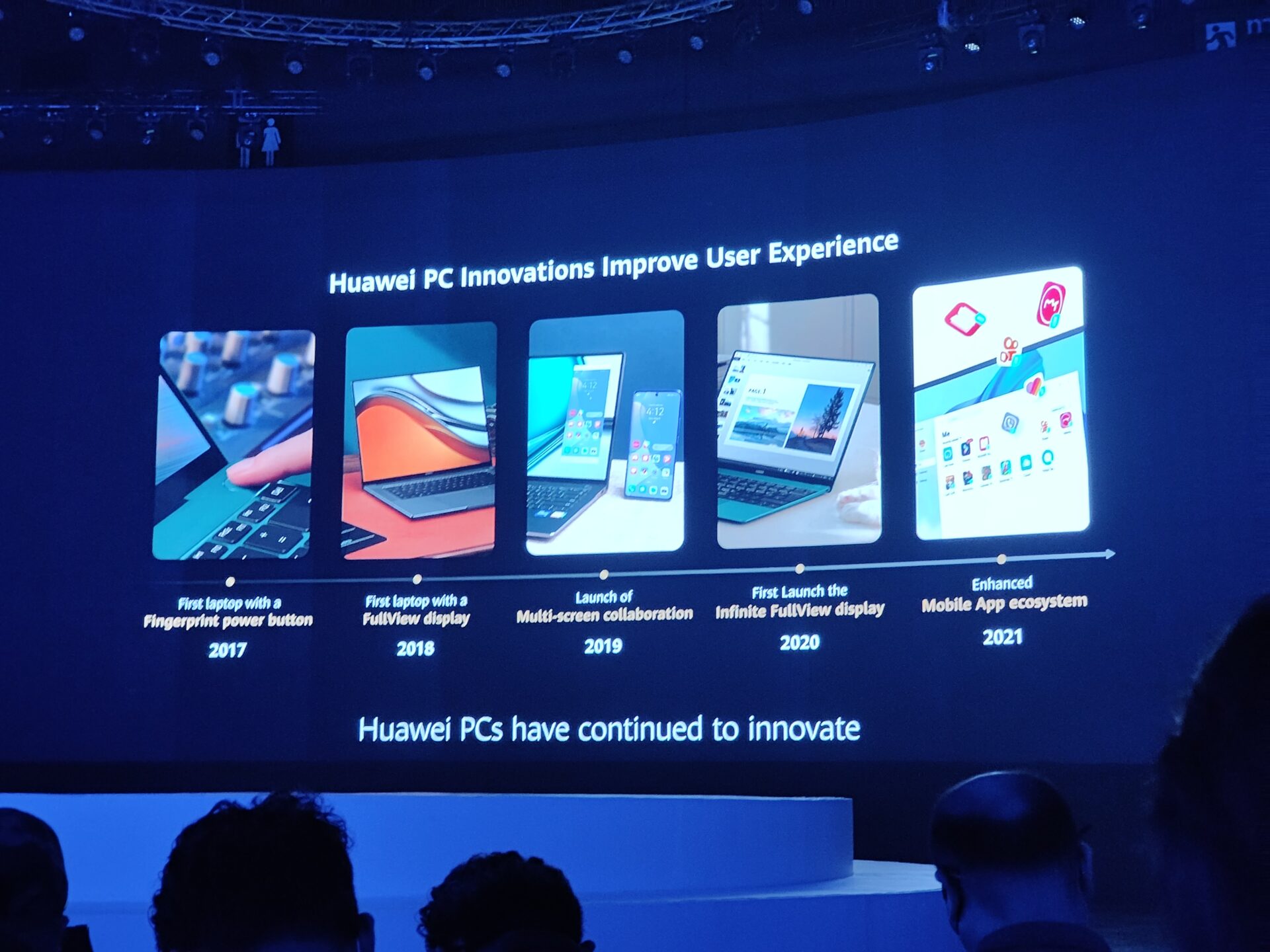 At the Bangkok event, Huawei even showcased a backpack and a wireless mouse, hardly the most profitable peripherals today and definitely not packing the most innovation that its R&D team is capable of. They underscore the challenging situation Huawei has found itself in.
Let's not forget Huawei is also entering markets with well-entrenched competitors such as Lenovo, Asus and Dell. Smartwatches are not as crucial a piece of gear as one's smartphone. And since Huawei's tablets do not have Google services as well, they also become less appealing to consumers.
One way that Huawei can differentiate itself from the competition is to offer these devices as part of an ecosystem. Yes, rather like Apple, which many Chinese technology companies still aim to emulate.
At its launch this week, Huawei highlighted its products could connect to create a better user experience. Its Devialet-designed speakers will play tunes when a Huawei laptop is connected. A user can expand his desktop environment to an external Huawei monitor effortlessly to be more efficient at work.
These initiatives are well and good, but it remains to be seen if they can fill up the void left by the drop in smartphone sales. Notably, not all of the new interconnected products unveiled will be out in Singapore.
In an earlier launch, the Chinese company also showcased a smart trash can and some printers, but these have not been sold in Singapore. It is tough to convince consumers to stick with Huawei if they cannot get their hands on these products to build an ecosystem of sorts.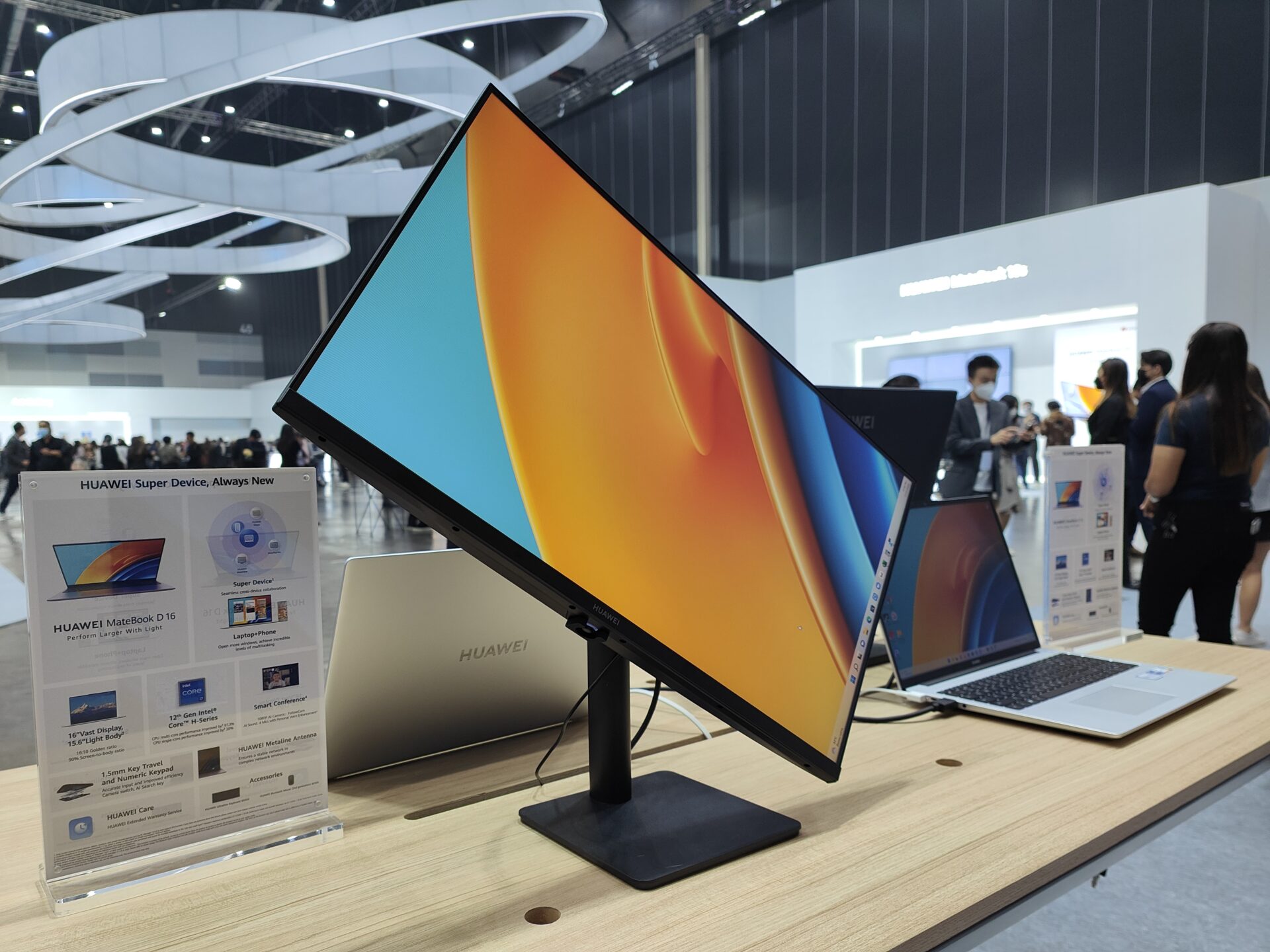 The drop in smartphone sales will also bring questions for Huawei's "1+8+N" strategy, where the smartphone is the foundation upon which the ecosystem is built.
Would consumers who do not own a Huawei smartphone still consider other peripherals in this ecosystem? To drive demand for its peripherals, such as its MateView monitor, Huawei may need to allow Android phones from different manufacturers to be part of a broader ecosystem.
Another factor is the cloud of uncertainty that has been hanging over the company. Though there has been no direct evidence to suggest Huawei phone users' privacy is compromised, it has often been accused of being part of the Chinese government's espionage efforts.
That's a tough obstacle for Huawei to overcome to recover its reputation, never mind its enterprise and consumer businesses.
To be sure, the Chinese manufacturer now has its work cut out and it will need its new products to provide a much needed lift from the gloom of its smartphone business.