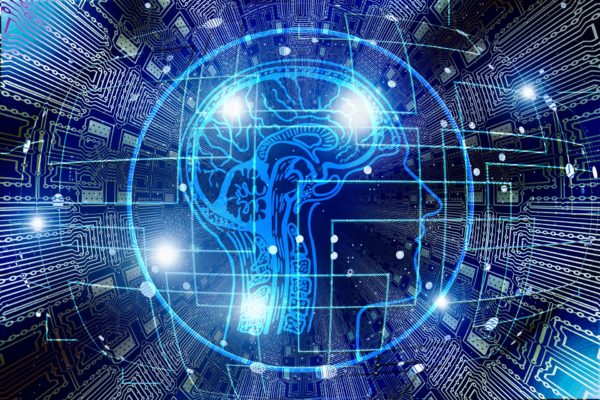 2018 has been a tumultuous year for the technology industry, ironically at a time when technology has become all-pervasive. From our lives, work and our recreation, nothing has been untouched by technology.
Governments, tech giants, technologies and people are all equally impacted, each wanting a big say in the way technology is distributed, developed and used.
Every enterprise, no matter the industry it is in, is now a technology company for technology is the key differentiating factor. So powerful is technology that without it, enterprises can no longer compete globally nor be more efficient and productive.
Headlines on tech have vacillated from the China-versus-United States tech war and cybersecurity tied to industrial espionage to unprecedented data breaches and multi-billion dollar funding for startups.
In Singapore, one major headline was the government seeking to migrate some of its systems onto the cloud to enable it to scale up or down services easily and to help lower IT costs.
An earlier attempt to start a government cloud about a decade ago did not see traction from users. IT agility, ability to scale rapidly and costs are current key compelling factors for the move to the cloud.
Four fields, namely artificial intelligence (AI), blockchain, cybersecurity and data breaches, dominated the headlines everywhere. These four areas resonated strongly with me.
AI
From scientific literature and media reports, AI seems to be able to do everything from curing cancer and protecting ocean health to identifying terrorists and allowing cars to drive themselves. Likened to electricity, it is a game changer, its impact felt in every aspect of living, working, governing and playing.
Globally, AI could contribute up to US$15.7 trillion to the global economy in 2030. In Singapore and elsewhere, AI will not only lead to productivity and efficiency gains but benefit from the new innovations being advanced in all fields including medicine and healthcare, transportation, finance and education.
AI has been rightly identified by Singapore as one crucial and fundamental pillar to its " go digital" efforts. The government is involved because AI is seen as capability development. Applications have to be built, talent developed and organisations convinced to adopt the technology.
Earlier this year, on a visit to Canada's AI R&D establishments, I saw that China and the US were not the only countries where AI technology was being developed.
Several eminent AI scientists like Geoffrey Hinton and Yoshua Bengio have their labs there. A strong belief they have is that AI must be used for the good of society.
What resonated with me: AI ethics is of great concern to the Canadian scientists. AI technologies, they believe, must to benefit people and societies, not to promote warfare. Others have supported this growing concern. In recent months, employees of Google, Amazon and Microsoft have threatened to quit for the same reason.
While this thinking has yet to manifest itself publicly or gather a following here, it must be recognized from the onset that AI can be equally effective in creating solutions used for racial profiling and gender discrimination.
In Singapore, a good start has been made with the setting up of an AI ethics council in June, which will develop ethics standards and reference governance frameworks, issue advisory guidelines, practical guidance and codes of practice for voluntary adoption by businesses.
The challenge is that the solutions can fall on the good side, but algorithms have no values and cannot think, they can be exploited for bad activities as in the case of data breaches (see below).
Blockchain
Bitcoin investors, including several Singaporeans, became wealthy when the price of the cryptocurrency reached US$20,000 a bitcoin in 2017. In 2018, prices have drastically reduced.
However, blockchain the underpinning technology of cryptocurrency gained favour among enterprises. Blockchain is a digital ledger technology that will create permanent and unchangeable records.
IBM and the US Food and Drug Administration (FDA) have signed a partnership to work on a scalable health data exchange using blockchain – with the aim of addressing a lack of transparency in health data and improving trust on patient privacy.
In Singapore, DBS Bank and Agrocorp set up a blockchain platform last month for real-time updates on commodity trade, helping farmers receive payments for their goods more quickly.
It also enables parties in the supply chain to look into the sources of their commodities and making it easier for them to learn more details of their trade as well.
Enterprise blockchain is "in". Worldwide, blockchain applications have been considered for managing supply chains and contracts to wills and loyalty programmes.
Paul Brody, the global innovation leader for Ernst and Young's blockchain consultancy said that the hype for blockchain in 2018 was enterprises' discovery that it worked but not perfectly.
The single biggest stumbling block was that enterprises do not want to build their own blockchain networks because it would be too costly. Only large companies with high tolerance for risk and with big applications that generate a lot of transactions are the likely ones who will adopt blockchain solutions, said Brody.
What resonated with me: Blockchain fervor seems to be like the early dotcom days of the 1990s. Money and effort was thrown into Internet start-ups. Then came the dotcom bust of 1999/2000 which wiped away so many startups.
Blockchain feels very much like those early Internet startup years. Investors and entrepreneurs are rushing in to ride the wave. According to Coindesk and Cointelegraph, which tracks the global blockchain and cryptocurrency industry, about US$2 billion venture funding has gone into blockchain startups.
Many blockchain startups are also in Singapore. This is the time when they should focus on a substantive business built by solid experts if they really want to cash in on this field.
Cybersecurity
Every day, somewhere, an organisation is facing a cyber attack or just discovered they have been hacked. It can happen here.
The biggest headline here is the theft of personal information from national healthcare group SingHealth. The personal details of 1.5 million patients including that of Prime Minister Lee Hsien Loong were stolen in July 2018.
Business leaders, executives and people can be numbed by the increasingly frequent reports on cyber attacks in the world. Marriot Hotel chain lost 500 million of its guests' information to hackers.
About 380,000 passengers were affected by malicious software that affected British Airways. Nearly 20 million records, including voter registration data, owned by The Sacramento Bee, a daily newspaper in Sacramento, were stolen.
What resonated with me: Findings so far from the public inquiry set up to investigate the SingHealth case show that it was not the lack of processes that led to the data theft. It was mainly down to lapses by people, who did not follow processes to report suspicious online activities.
Cyber defence is everyone's problem, not only the province of law enforcement officials and ICT professionals. To defend rigorously, everyone must learn cyber hygiene.
There needs to be a national effort to teach everyone cyber hygiene so that they can take steps to defend themselves so that their information and that of their friends' and companies' data are safe. Companies too must hold regular mandatory cyber hygiene courses for employees.
Data breaches
The greatest scandal of 2018 is Facebook. In March, the social network admitted that consulting firm Cambridge Analytica had obtained access to hordes of users' data without their consent.
Its problem multiplied as more news emerged on how Facebook allowed its business partners to make use of its users' data. This is on top of news that its platform had been used to spread white supremacist propaganda, anti-Semitic messages and hate speech.
Facebook and its CEO Mark Zuckerberg have apologised but the remedies needed to change the social network's algorithms and to clean its pages will take time.
What resonated with me: Just as Facebook's credo is to move fast and break things, it has to make haste to mend things. Facebook may say that it did not mean for the data breaches to happen or for its platform to be used for negative purposes.
To me, it is clear that Facebook is so focused on growth that it made little effort to prioritise protecting users' information. That's a problem for its more than 2 billion users.
The online media site Axios describes the issue succinctly: "Users have spent much of 2018 trying to weigh whether the benefits of social media — chiefly, maintaining connections with friends — outweigh the privacy cost. But each day fresh evidence piles up in the cost column even as the benefits have held steady."
For the moment I am on Facebook, but I am weighing the benefits and watching developments closely. By the way, does anyone know how to completely delete a Facebook account?