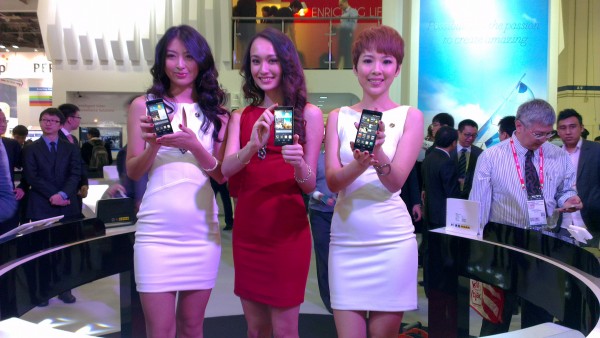 Huawei showcased its latest flagship phone, the Huawei Ascend P6, at CommunicAsia yesterday, in its latest push to grab a share of the smartphone market.
The Ascend P6 measures a mere 6.18mm, with rounded top edges and a sleek aluminium chassis reminiscent of the iPhone or the HTC One. Its ergonomics make it a pleasure to hold, and the slim body, which weighs in at a mere 120g, allows you to slip the P6 easily into your pocket.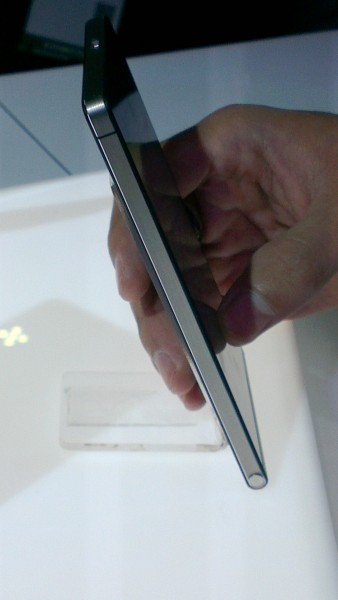 The Huawei Ascend P6 measures a mere 6.18mm
Huawei has also included its very own Emotion interface on top of the Android operating system. It is fluid and responsive, thanks to its 1.5GHz  quad-core processor. However, it does not have an app tray, which means all your apps are stored on your home screens, similar to Apple's iOS.
The 4.7-inch HD screen is crisp and vivid, and images appear clear and sharp. The P6 has a useful 5-megapixel front camera, which comes with auto facial-enhancing capabilities for video calls. Its rear camera packs 8-megapixels, and supports 1080P full HD video recording.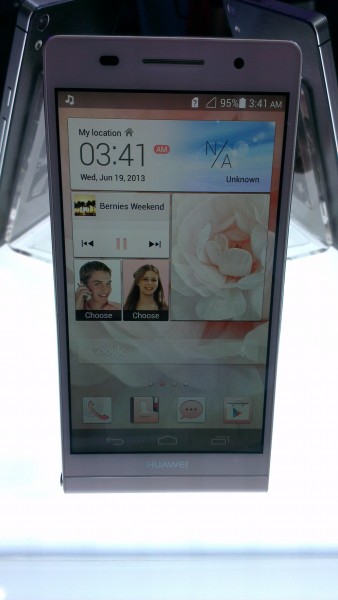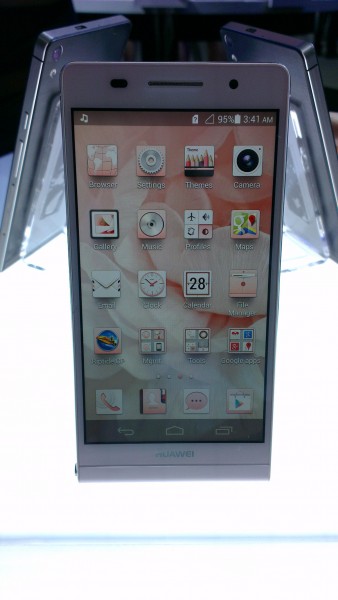 The P6 does not appear to support 4G, which may be a deal breaker for Singapore users who want to log on to new 4G services. The P6 comes with 2GB RAM and 8GB internal memory, with expandable memory up to 32GB with a microSD card.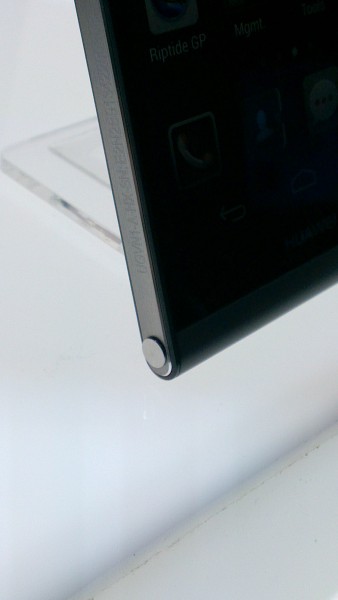 Unusual bottom left placement of headphone jack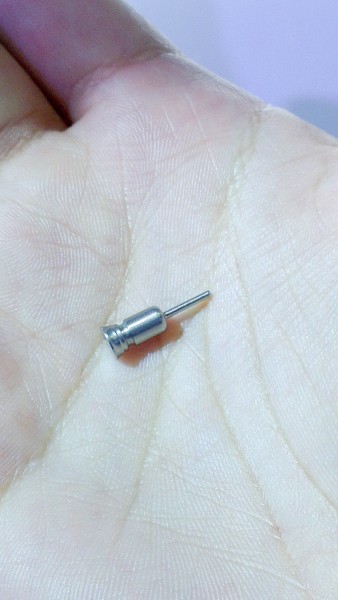 Metal plug for the headphone jack, which doubles up as a pin to removing the SIM and microSD cards.
Interestingly, Huawei has opted to place its 3.5mm headphone jack on the lower left side of the phone, instead the usual top and bottom placements. This makes using and storing the phone more inconvenient when you have earphones plugged in, with the wire getting in the way when slipping the P6 into your pocket, for example.
The headphone jack is also covered by a detachable metal plug. When removed, the metal plug looks remarkably like a thumbtack with its needle-like end.
Presumably used to remove the microSD or SIM card in the phone, this nifty plug/pin saves you from looking for paper clips or something similar to remove the SIM card. One obvious issue: the detachable plug can be easy to lose.
The P6 also comes with features such as MagicTouch, which Huawei claims enhances screen responsiveness even if the user is wearing gloves. Battery optimisation and power-saving technologies also improve battery performance by more than 30 per cent, claims the Chinese company.
It seems that Huawei is hoping to pit the P6 against rival phones such as Samsung's Galaxy S4 and the HTC One. The P6 comes in black, white and pink, and will be available in China later this month, with other Asian markets to follow.