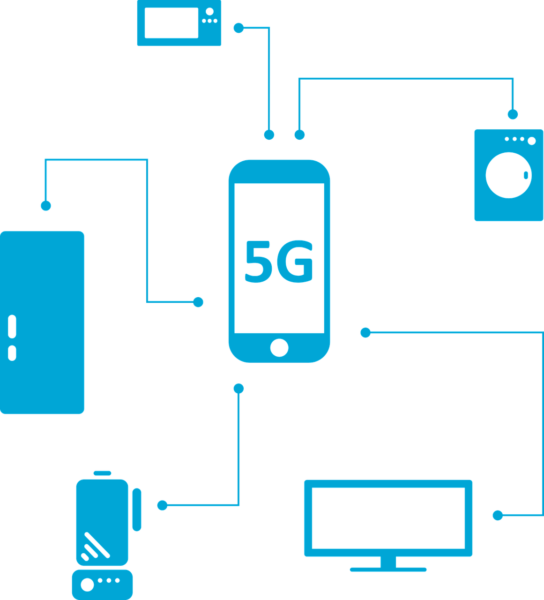 It is true that 5G can let you download your games and movies several times faster than on 4G, but then again, you need the phones and the content to truly enjoy that.
It's also true that 5G offers low latency, so there is very little lag when it comes to remotely controlling machinery or even for a car to be driven autonomously. However, you first need these new connected machines to be available.
Clearly, the promises for 5G are no sure bets for telecom operators in Singapore, as they embark on the latest ambitious upgrade of their networks in the coming months.
All four telecom operators here all managed to get chunks of the airwaves to deploy their 5G networks this year. Singtel and a StarHub-M1 consortium will roll out two islandwide 5G networks while TPG Telecom will deploy one aimed at smaller areas, such as industrial parks.
Work on the 5G networks in Singapore will begin soon and half the island is expected to be covered by 5G by end-2022, with the entire place connected by end-2025.
However, the telcos' 5G sales pitch looks very much like a work in progress. Like the big leap to 3G two decades ago, when mobile Internet services first went live, 5G is a momentous upgrade that is once again seeking an elusive "killer" app.
For sure, faster download speeds will be welcome but will it matter to the majority of users that they can download a movie or a game a few seconds faster?
What about the Internet of Things (IoT), which 5G is capable of hooking up? Well, in many cases, Wi-Fi 6 which is aimed at smaller areas such as a university campus, can be used as well. Wi-Fi 6 is readily available now.
Eventually, as 5G technology matures, things could change. Public Wi-Fi hotspots, for example, once offered an alternative to 3G, but today with fast and cheap 4G plans, they have become less attractive.
Perhaps that's why Singtel just said today that it would gun for 5G services and not just build and offer its network for new emerging applications. Like other telcos, it has to be involved in developing these early services to drive adoption as well.
Unfortunately, it's anyone's guess what will make 5G take off in a big way. Singtel's bet, according to its briefing to shareholders, will be on integrating artificial intelligence (AI), as well as cloud and data technologies, into its network to deliver "next-generation services".
Of course, that's a catchall for some of the most promising technological advancements in the coming decade. What exactly will 5G do? What is the technology's unique selling point to potential consumer and business customers?
For consumers, this might be higher data speed, which could translate to improved on-the-road quality, much like how 4G really helped you to watch YouTube videos smoothly. But we don't know the next big application for end users yet.
The same goes for businesses. For sure, 5G will bring new uses, for example, connecting up thousands or even millions of smart devices in an urban area, but which businesses will be the first movers?
There have been some trials here in Singapore, for example, for using 5G in the maritime as well as manufacturing industries, so the takeup could be in small, incremental steps rather than a big wave of adoption.
Telcos have to show what 5G truly brings to the table that other technologies cannot. Right now, its promises need to be to put to test.