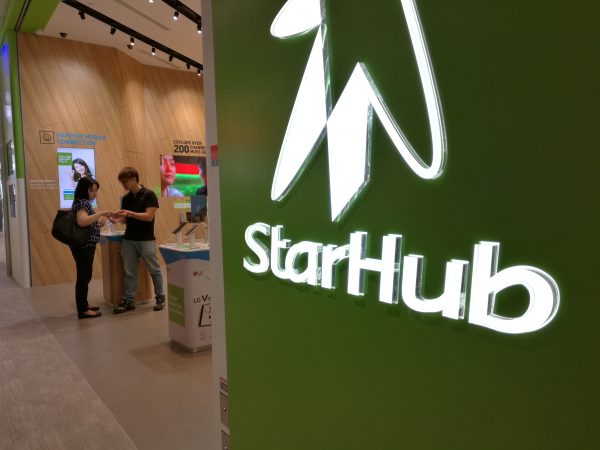 It's hard to complain when you're getting such generous offers from telecom operators here in Singapore, with each one slashing prices to give more data on the go.
Earlier this week, StarHub started offering a 50GB "worry-free" data add-on for S$20 a month, letting users surf with peace of mind for a competitive price.
This looks to be a response to last week's Circles.Life offer of an unlimited data add-on for just S$20 a month. Add a basic plan of S$28 and you can surf as much as you like for S$48 a month.
Unsurprisingly, Singtel and M1 have also got in the ring with more attractive offers, according to the Business Times.
Singtel has cut its add-on price for unlimited data to S$29.90 a month, from S$39.90. M1, meanwhile, unveiled an add-on offering 25GB for just S$5.
These deals mean that most users can very cheaply get more data than they ever need. As a gauge, the average StarHub customer used just 5.6GB of data last year, according to the Business Times report.
What the deals also mean, if you look carefully, is that they are meant to be easily changed as the market changes in future. The telcos have got themselves covered.
The idea of an add-on package gives you the clearest clue. Notice the many basic plans still offer relatively modest data bundles.
M1's SIM-only data plans, for example, start with 3GB for S$20 a month, but is boosted now with a free 12GB offer. StarHub's cheapest S$25-a-month SIM-only deal also comes 3GB of data and has 10GB of additional data free for 12 months.
These free offers can be taken away after your contract ends. They can even be abruptly ended if you have no contract. That's part of the compromise in exchange for the flexibility you enjoy.
The same for these add-ons that telcos are dangling in front of users now. They can be changed and dropped if the market becomes less competitive in future.
After that, you're back to your basic plan. You may have to fork out more to enjoy the same "worry free" or unlimited experience.
Perhaps the exception is Circles.Life, which offers 20GB as standard with its basic plan. Even so, if you study the company's business plan, it's as much about building up its customer base as developing a back-end software system that it can sell to other customer-facing companies.
The question, then, is whether all this competition is sustainable in the long run. If you ask many a telco executive now, he will tell you he sees the situation changing after two or three years.
That's when TPG Telecom, the fourth player here, will have rolled out its services and people who are looking to switch telcos would have done so at least once.
By then, too, players without deep enough pockets for a war of attrition would have to exit the game. Like any free market, fewer players mean less competition, which leads to less generous deals for consumers.
Notably, TPG's parent in Australia has looked to merge with rival Vodafone after initially saying it would roll out its own mobile network there.
Fortunately – or not – TPG cannot back out of its costly endeavour in Singapore now and it is currently running an islandwide free trial of its 4G service here. The new entrant to the ring won't find an easy fight, though.
Remember that Singapore is a small, mature market, where the mobile phone penetration is close to 150 per cent. There is no low-hanging fruit left.
So, what does the future hold? Perhaps the worst scenario that can happen is telcos drastically cutting up their deals after being so generous when competition was keenest.
Users with a long memory will not have forgotten how telcos cut the free data bundle from 12GB to as low as 2GB back in 2012.
That, too, came after a round of intense competition triggered by the launch of the first iPhones in the late 2000s. Unfortunately, networks were clogged up with data because telcos had over-sold what they could deliver.
Their response? One by one, they slashed the free data bundle. Eventually, that led to the government regulator seeking more competition through a fourth telco, which brings us to today.
So, without sounding like a party pooper, enjoy the good deals now but don't be surprised if telcos take back some of the free add-ons a couple of years down the road.
Of course, some things would have changed permanently for the better. One is doing away with fees for services such as caller ID and roaming, which together can cost S$15 a month now.
It's harder for a telco to take back something like this, which is akin to the per-second billing and free incoming calls that everyone is so used to now. But with free data, or unlimited data, there's a limit to telcos' generosity in the long run.