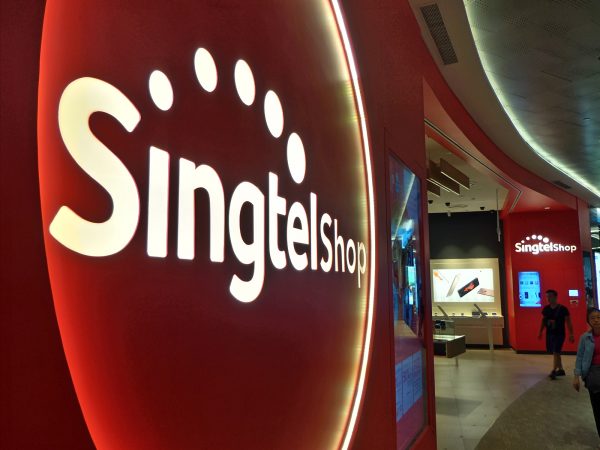 Singtel is offering a unlimited mobile plan that lets users call, surf and text as much as they want, just a fortnight after rivals M1 and StarHub rolled out similar offerings in an increasingly competitive market.
Unveiled today, the offer is extended to subscribers of its mid- to high-end traditional mobile plans, which come with a two-year contract.
Those on the Combo 3, 6 and 12 plans can pay an additional S$39.90 a month to go online to their hearts' content. They also get unlimited calls and SMSes.
The cheapest offer is with Combo 3, which costs S$68.90 a month. Adding another S$39.90 to it means users can pay S$108.80 a month for an all-in plan for data, voice and SMSes.
Those who want data roaming add-ons can opt for more expensive offers costing a total of S$135.80 or SS$279.80 a month. For the most expensive option, they get a yearly S$500 handset voucher as well.
One big plus is that the unlimited data can be shared. Add another S$10.70 a month, and a family member can tap onto the unlimited offer as well with his own phone. Subscribers can share the data with up to three family members.

The latest salvo from Singapore's largest telecom operator will be good news for consumers seeking more generous data bundles, after they were drastically cut five years ago.
Then, the telcos said they had to cut back the usage to alleviate the unexpected congestion on their networks. After they upgraded the systems over the years to handle data-hungry usage, they now seem ready again to dish out buffet-style plans again.
On August 30, M1 brought back the first such plan in years with a S$98-a-month deal that offered unlimited data but with a relatively modest 100 minutes of talk time.
On the same day, StarHub said it would gave users unlimited mobile data on weekends. Paying between S$24 and S$119 a month for no-contract, SIM-only deals, they can surf the Web, watch movies and share files on social media for as much as they like on Saturdays and Sundays.
Singtel's deal now seeks to trump both its rivals, with an all-in offer for data, voice and SMSes. It is a more generous deal over data top-ups in the past year that are already aimed at enabling users to go online without worrying about bursting their free data limits.
"We recognise that our customers want flexibility and control over their mobile plans," said Yuen Kuan Moon, chief executive officer for Consumer Singapore at Singtel, in a statement to the media this morning.
The Big Three telcos' moves are aimed at preempting the entry of a fourth player – TPG Telecom– as early as next year. As competition has heated up in the past 18 months, the incumbents have dangled more attractive roaming and mobile data deals in anticipation of users jumping over to rival telcos.
They are also trying to ward off smaller players such as Circles.Life, which taps on M1's network to offer mobile services. The challenger started giving users a generous 26GB of mobile data for just S$48 a month earlier this year.