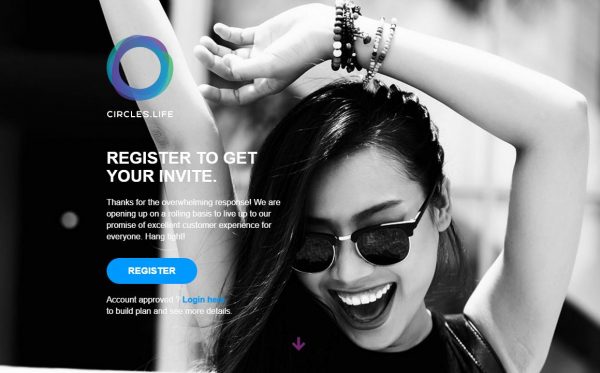 So, the fourth telecom operator that everyone was expecting, perhaps in the shape of a MyRepublic, is actually a lesser-known player called Circles.Life.
Okay, it is not exactly the fourth telco in Singapore. This "virtual" operator owns no cellphone network and leases capacity from M1 to resell services to consumers.
Circles.Life had operated quietly since parent company Liberty Wireless signed the deal with M1 in July last year.
The big news from yesterday's launch was mostly about the unlimited mobile data that it was offering for WhatsApp users.
This is unique as a service, because users can freely use increasingly sophisticated WhatsApp calling features to avoid paying for call minutes. They can also send text, images and videos over the messages over WhatsApp. 
Plus, Circles.Life is doing away with charges for caller ID, a feature that the Big Three telcos today make you pay about S$5 a month.
That, however, won't be the new player's biggest selling point. Not for the long term, certainly. The incumbents could quite easily follow suit and make WhatsApp free as well. Or drop caller ID charges.
Indeed, they had pre-empted the impending competition in the past year by dropping prices for line-only plans that don't come with discounts for new phones. In particular, Singtel has also designed new flexible plans that let users opt for purely data access.
What Circles.Life appears to be aiming for are a niche group of savvy customers, whom it wants to win over with a great digital experience.
This is where its lean structure, which comes with no legacy network issues or customer service systems, enables it to leapfrog the competition.
By using data from customers more smartly, say, how they use their phones on the go, it can proactively promote a data add-on or "boost" as customers get close to using up their free data quota.
This helps customers reduce cost, while enabling them to keep using an app, say, YouTube, instead of logging off altogether.
Certainly, Circles.Life is a bold example of what everyone is saying is the future for all companies. Digitally connected, they will make better use of data, instead of just intuition, to identity what services to develop and reduce churn in the long term.
Question is, will this work in an already saturated telecom market like Singapore? Can this promise of improved customer experience translate into real results?
Smartly, Circles.Life has said it won't "chase prices". The Straits Times did a quick comparison for a common 3GB offering and found that the Big Three actually cost less for the same service.
The new gun in town has probably realised it's hard to get involved in a price war, because ultimately, the big boys hold all the aces in such a high-stakes game of attrition.
After all, like with all virtual operators, every dollar that Circles.Life earns and every customer it signs up contribute to M1's coffers too.
The last virtual operator to find this out in Singapore was Virgin Mobile in 2001. Just a year after leasing a network from Singtel, it found the going too tough and was out of town.
Things are a bit different now. Circles.Life can win by tapping on the unhappiness that users feel towards Singtel, StarHub and M1. While all three have improved their networks in the past two years, they certainly aren't loved by many of their subscribers.
Until recently, when competition appeared inevitable, they had no qualms about cutting back on free data bundles and even increasing prices for 4G services when the new technology made it easier to connect up users.
If Circles.Life can show that it responds faster to users who want everything at their fingertips (it offers free delivery of SIM cards, so no queuing at the shops) and give users control of what they use (flexible changes all the time), it has a chance of challenging the status quo.
Certainly, for those who have been saying there wasn't enough competition (us included), there's another player in town. Unlike before, when all three telcos raised or looked likely to raise prices together, there's an alternative now.