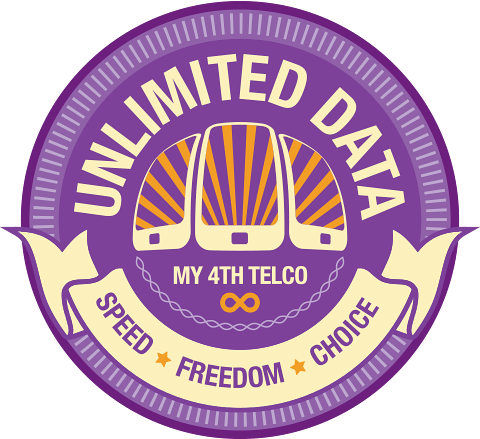 MyRepublic will charge S$80 a month for unlimited mobile data – less than half the close-to-S$200 asked for by incumbents – if it enters the market as Singapore's fourth telecom operator next year.
The fibre broadband operator today released details for some of its subscription plans, as it ramped up its bid to win a license to operate a new mobile network.
The challenger appears set to rival the Big Three for heavy users, who have been frustrated by the lack of cheaper mobile data bundles of late.
However, the new player may not be as attractive to the budget-conscious, going by its prices. A user signing up for a S$8-a-month 2GB data package can pay for additional usage at S$8 a gigabyte.
That works out to be S$32 a month for a 5GB package that is often seen as a mid-tier subscription plan today. MyRepublic's plan costs more than what the incumbents offer.
Singtel's recently updated SIM-only plans provide 5GB for S$30.70 a month, plus 2GB of free Wi-Fi access. It's contract-free and users can customise how many minutes of calls they need.
M1, meanwhile, may offer an even better deal. Its SIM-only plan gives users 5GB for S$30 a month too, plus 300 minutes of calls. However, it requires users to sign a year-long contract.
For StarHub, you have to pay S$41 for a 5GB package but it gives more talktime – 450 minutes – to make calls. As with Singtel, it doesn't tie down users with a contract.
The three incumbents have had the time to ready themselves for the competition that's been looming for more than a year now. They essentially prepared for what MyRepublic could bring – price and flexibility – to consumers.
However, it remains to be seen if they are willing to go down the route of cutting prices for higher-tier plans, where they receive the highest margins from loyal customers.
This is possibly where MyRepublic, with its lower prices for heavy users, may appeal. Savvy users, in particular, may seek out the better deals instead of staying put with their existing telcos.
The fibre broadband operator could also provide an attractive bundle, with lower prices for existing customers. They pay S$60 a month for unlimited mobile data or just S$6 a month for 2GB of basic data.
Notably, the new offers are meant more for users who prefer to use the data links to chat on WhatsApp or Skype instead of calling or SMSing on traditional phone services on the go.
MyRepublic still plans to offer voice and SMS services as add-ons, but prices will be set later if it wins the license, said spokesman Fabian Lau.
Its plans revealed today come without any contract and do not offer subsidies for phone purchases, he added.