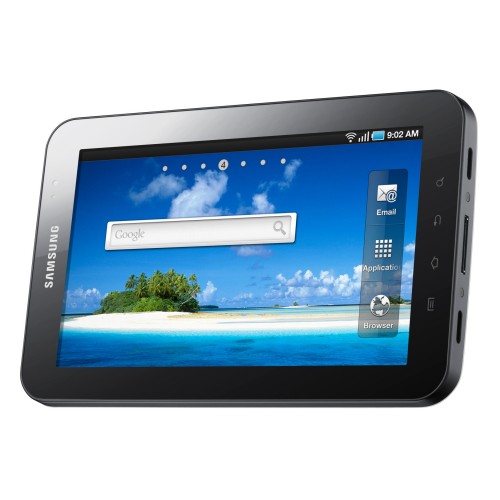 SingTel is selling the much-awaited Samsung Galaxy Tab with discounts of more than S$400 this weekend, for users who commit to mobile subscriptions starting from S$39 a month.
The 7-inch tablet will be given free to heavy users who think nothing of forking out S$95 a month for 500 minutes of call time and 12GB of data on the go. At the entry level, you can buy the tablet for S$538 by signing up for a S$39-a-month plan with 12GB data as well, but with just 100 minutes of talk time.
SingTel's prices of the much-touted rival to Apple's iPad will be welcome by users who don't want to fork out the full S$998 for a non-contract set at the Samsung Vivocity store this Saturday, when the tablet goes on sale.
With the Toshiba AS100 tablet also launched today (we will have more details in a while, plus a contest to win a unit) as well as Archos' Android numbers out in Sim Lim Square, this Christmas will probably see lots of tablets in happy users' hands.
More details on the Galaxy Tab prices below, and on the SingTel site.
Mobile plans
3G Flexi Lite
3G Flexi
3G Flexi Plus

Galaxy Tab

price

$538

$298

$0

Monthly Subscription

$39.00

$56.00

$95.00

Free Local Data

12GB

12GB

12GB

Free Local Outgoing Calls (anytime)

100 mins

200 mins

500 mins

Free Local SMS

500

500

500

Free Value-Added Services

Caller-ID,* AutoRoam,* VoiceMail,*

Multi-party Conference Call,

Overseas Missed Call Alert, SMS Plus*

Free AMPed

Unlimited song downloads with no data charges

Free

180 days

MobileTV Basic Pack+

Channels include CNA, Bloomberg TV, ETTV Asia, Dragon TV, Channel 8.
*Terms and conditions apply