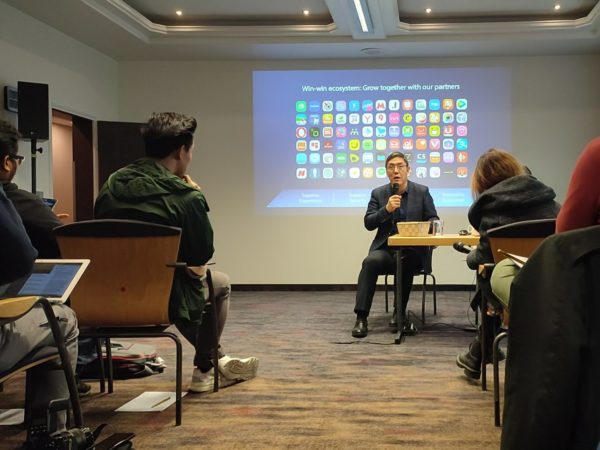 At the launch of the Mate 30 this week, what was on top of everyone's mind was whether Huawei could survive in the cut-throat market without access to Google's services.
The trade dispute between China and the United States has resulted in a ban that prevents American firms from working with Huawei. Google has since clarified that the Mate 30 Pro will not come with pre-installed Google apps and Google Play services.
Huawei's response is the introduction of its own alternative – Huawei Mobile Services or HMS at the launch of the Mate 30 smartphone. But can this alternative ecosystem to Google Play services succeed?
To be precise, HMS is not exactly a new service. Through an app store preinstalled on its phones, Huawei has already attracted more than 390 million monthly active users, 180 million downloads per year.
Called AppGallery, this app store is available to over 170 countries and regions according Richard Yu, chief executive of Huawei's consumer business.
The app store currently has over 45,000 apps being integrated with the HMS core, he added.
Huawei is still seeking to expand HMS with a fund injection of US$1 billion. This money is to be used to help developers, increase the number of active users and create a marketing fund to drive traffic to HMS.
This may sound impressive but there are a few key areas that Huawei has to look into now to convince users to stay with the Chinese company.
First of all, Huawei's top priority is to assist users to connect to their favourite apps such as Netflix, Facebook, Instagram, YouTube, Spotify or Twitter but simply installing these apps won't be enough. It is hard to shake off the dependency on Google.
For example, the availability of location-based services such as Grab, FoodPanda and driving navigation may be affected as these apps rely on the Google Maps service to work.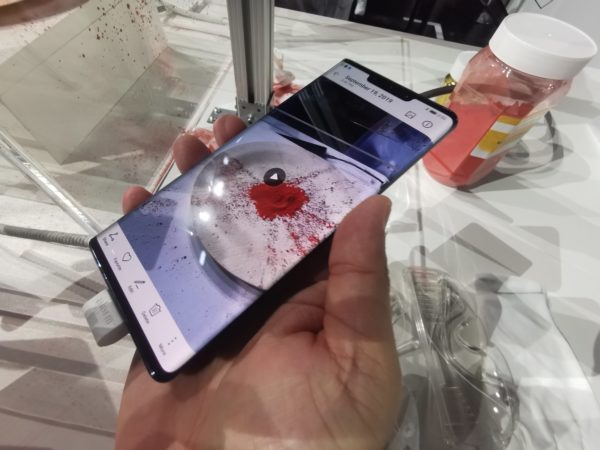 The good news is that Huawei is using a version of the Android 10 operating system for the new Mate 30 smartphones under the Android Open Source Project (AOSP). From early impressions, the EMUI 10 on the Mate 30 Pro is not that much different from current Huawei phones.
Users of the AOSP version of Android can easily download their favourite apps from alternative app stores such as Amazon, APKMirror and Aptoide. There are also alternative apps that can replace popular Google apps such as Gmail and Google Calendar.
Even without the use of the app store, apps can still be installed through a process called sideloading. Much like how we find installation programs from the Internet by looking for ".bat" or ".exe" files for the PC, Android phones can install apps just by setting up ".apk" files from developer websites.
One such example of sideloading is the game Fortnite. Users can visit the Epic.com site and navigate to the .apk file download page. The only inconvenience the user will have to face is to allow the phone to install apps from unknown sources via the security settings.
There is a catch, of course. Most apps today don't offer an option to sideload apk files. There are no such files for many banks or government e-services – the apps are only available in the Google Play Store.
There's a good reason for that – apps on Google Play Store are checked and scanned regularly. Some malware make slip through from time to time, but the risk of downloading a fake app on the store is clearly less than from a random site.
Jervis Su, the vice-president for consumer mobile services at Huawei, said the company is deploying local teams to work with businesses and institutions to put their apps in the Huawei AppGallery. How soon these apps are to be uploaded to the app store remains unknown.
In its current iteration, AppGallery can hardly be seen by users as a viable alternative to the Google Play Store. Besides, there are certain Google apps that may require additional system files that are not easily accessible to non-Google certified devices.
Huawei certainly has its work cut out, especially in the short term, for markets outside China.
It has to find a way to provide apps critical for the users of these markets, which will be a tough ask unless the trade war between the world's two biggest economies comes to a stop.
In the meantime, most users will likely adopt a wait-and-see approach to see how well Huawei can make their important apps available to both current and future phones.