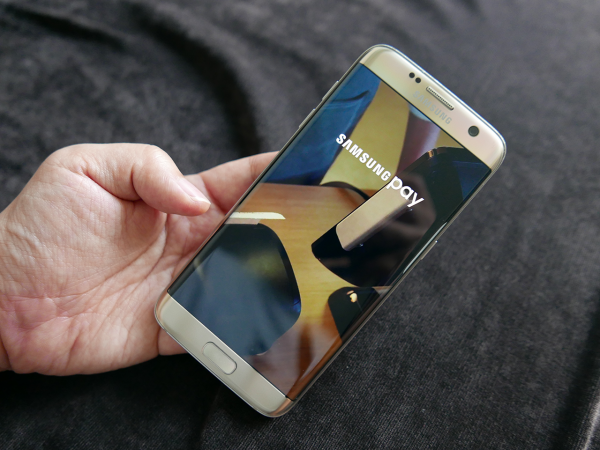 So, Samsung Pay is finally turning up in Singapore next week, two months after Apple started letting users pay for items with their iPhones through its Apple Pay service.
This means Samsung users can do the same with their Android phones, tapping on readers at NTUC Fairprice, ToastBox and other retailers, like they do now with contactless credit cards.
This is also the part when many of you ask: What's the big deal? Or more specifically, why bother?
Some Apple fans may have tried out Apple Pay out of curiosity when it debuted here in Singapore in April, but what about those who are not adventurous geeks?
What does all the newfangled mobile payment technology do for them? Perhaps more importantly, how is this better than just taking out a credit card and waving it at the cashier?
The biggest benefit of paying with your phone is security, which unfortunately doesn't seem to be well communicated, amid the hype being drummed up now.
Yes, it's true, transactions carried out on a phone can be worrying, no thanks to high-profile hacking cases, but at least for purchases over a counter, your gadget can present an additional barrier to credit card fraud.
The main thing that Apple Pay and Samsung Pay offer is the benefit of not sending your credit card number via the merchant when you tap your phone for a purchase.
It is tied to a credit card you own, but it uses a software token to link to the card and doesn't have the card details stored onboard.
When you tap your phone, you actually reduce the risk of being a victim of credit card fraud, especially in places where such cases are rife.
At the same time, even if you lose your phone, the credit card number is not stored on it, so someone who picks it up cannot go on a shopping spree at your expense.
That can't be said for losing your card on a street, however. A person can just bring it around town and tap up thousands of dollars of purchases, or fake your signature while using it.
With a phone, you still have to authenticate things with a fingerprint to get a purchase approved.
The good news is that this type of mobile payment is becoming more common by the day. The technology used is similar to what's been deployed for contactless credit cards, so merchants don't have to reinvent the wheel to accept your phone.
Samsung even allows for payments above S$100, usually the limit for contactless payments without an authenticating signature. It does so by emulating a magnetic signal used by older terminals, through a technology it calls MST (magnetic secure transmission).
Devices will also get more common. Samsung Pay works now with the Korean company's recent top-end phones like the Galaxy S7 edge and Galaxy Note 5. It accepts popular credit cards – American Express, MasterCard and Visa – from major banks such as Citibank, DBS/POSB, OCBC and Standard Chartered.
Similarly, Apple's latest iPhone, iPad and Watch models now let you pay using their wallet app on the devices. They too work well with a variety of cards, like those issued by DBS/POSB, OCBC, United Overseas Bank and Standard Chartered Bank.
Where does this leave other earlier mobile wallet apps, made by the banks themselves? DBS' PayLah, for example? Well, if you were an early adopter of mobile payment, chances are you would have taken a look at Samsung Pay or Apple Pay as well.
And these are not the only ones, either. Android Pay, by Google, is set to arrive in Singapore this year. It promises to enable a much wider range of Android smartphones that support contactless technology to tap and pay.
Confused yet? There is even an option to use your phone like an ez-link stored value card to pay for train rides and other low-cost items. However, for that, you'd need a special SIM card, which adds additional cost and hassle.
Ironically, there are so many choices today that consumers could end up being confused. In the past decade, so many trials have been run to turn phones into mobile wallets, but many ultimately remained that – trials that did not take off.
As services such as Samsung Pay launch now, perhaps the most important thing to address is the one on many consumers' minds: So what?
It's not so much about convenience. If technology companies and banks can explain the security benefits well, this once-crazy idea of phone wallets might just stick.