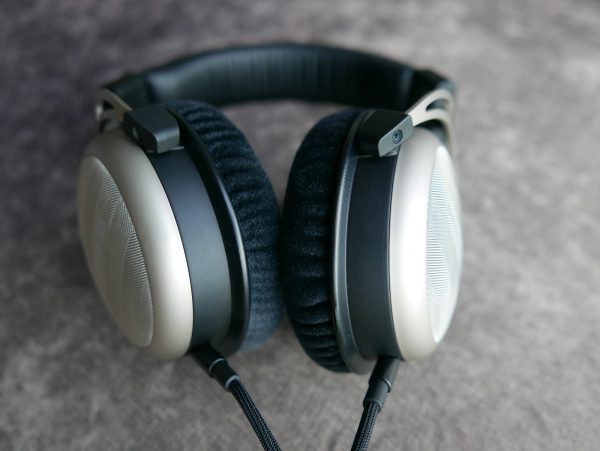 Having owned a pair of original Beyerdynamic T 1s for the past three years, I approached the new second-gen units with a lot of excitement. Surely, the sound has to be better.
After trying them out for the past few weeks, I will say they sound different. Better in many ways, especially if you don't keep referring to the past. Yet at the same time, whether you like the new headphones will be down to how you like your music.
I also managed to try out Beyerdynamic's A 2 headphone amp, which matched with the T 1 perfectly. Both flagship products from the German audio company are what you'd expect – top notch.
But first, the new headphones. From the start, you can hear the difference between the new and old. Plugging the two headphones side by side on the A 2 amp, it's clear the new pair bring a bit more body, roundedness and weight to the low-end.
If you've always thought the old T 1s lacked a bit of extension and slam, the newer version will make you happier. This isn't the bloated or loose bass that you'd hear on lesser headphones – there's a high level of control offered by the T 1's well-known Tesla transducers.
Essentially, they translate to a very precise and bloat-free experience, as you'd expect. The 600-ohm transducers also need an adequate amp to drive, so make sure what you have at home will work with the T 1 (I'm using a Schiit Valhalla).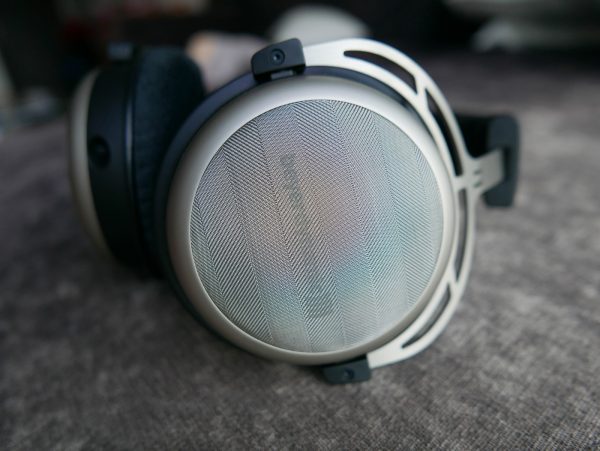 I'm glad to find that the new T 1s retain much of the transparency and airiness you've come to expect from the semi-open design. Not an overly "warm" pair of headphones for me, when I hear a veiled sound or a lack of dynamics.
I have to say the new headphones will not immediately impress folks who like the slightly leaner sound of the original. The older pair I had, during the tests, can be a little more transparent in some tracks, such as those from Radiohead's new album, A Moon Shaped Pool.
However, on other tracks, like those from Venissa Santi's Big Stuff album, the mid-range and vocals come across a little more three-dimensional with the new headphones. So, fuller or more transparent?
It's clear Beyerdynamic is trying to attract new fans. Not everyone liked the original as much as I did, I know. Some felt the old T 1s didn't handle treble peaks well, while others thought they were lacking when it came to bass.
For these users, the new T 1s are an improvement. The change is down to re-tuning. And Beyerdynamic has taken a bigger step in distinguishing the new from the old than, say, their German counterparts Sennheiser when it comes to updating a pair of flagship headphones.
Don't forget that Sennheiser is still selling the original version of the HD 800, despite coming up with a new one. Beyerdynamic has stopped the old T 1, so it is betting big on the new version.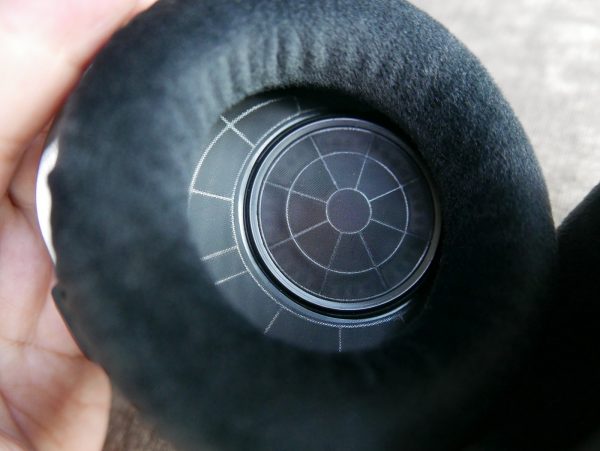 To be fair, the new T 1s retain much of the original's fundamentals. They are dynamic, delivering the speed you want for pieces that demand it.
As before, there is clear separation of instruments in tracks. The high-pitched wail of an electric guitar comes to the fore, without masking the dull thud of drums further in the background.
Sound staging is top notch as well, enabling you to imagine a saxophonist and pianist playing not so much in your head as on a larger, imaginary stage. With live acoustic performances or quiet recorded pieces, the experience is an intimate one.
The new T 1s also bring a key improvement – removable cables. This means you can fiddle around with many options to find the perfect one you like. Tweakers will love this.
Perhaps more importantly, you can connect a balanced XLR cable. Something desired by audiophiles with supporting amps, this promises an improved sound by removing faults in the connection.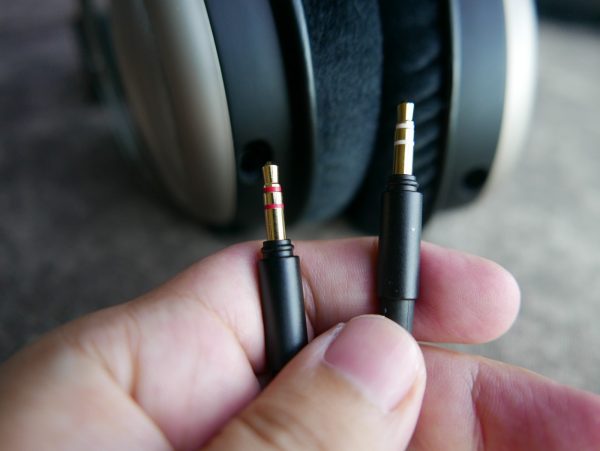 For the tests, I only managed to use the supplied cables. I hooked up via a Bel Canto DAC 3.5 digital-to-analog converter (DAC) and a Squeezebox streaming lossless tracks over my home network. These were linked to the Beyerdynamic A 2 amp.
The amp itself is an attractive piece of gear. A transparent and well-lit portion lets you peer into the innards of the amp. Doesn't seem terribly exciting if you are looking for moving parts, but still, a nice thought.
Perhaps true to Beyerdynamic's design, the A 2 isn't grandiose in terms of its size or looks. It's just simple yet elegant. When it comes to delivering the power, it certainly does the job.
The two inputs at the back should have you covered for sources, say, a DAC or a CD player. Here, the A2 is analog-only, which will disappoint some users looking for a built-in DAC. The Beyerdynamic folks were probably expecting you to have one already.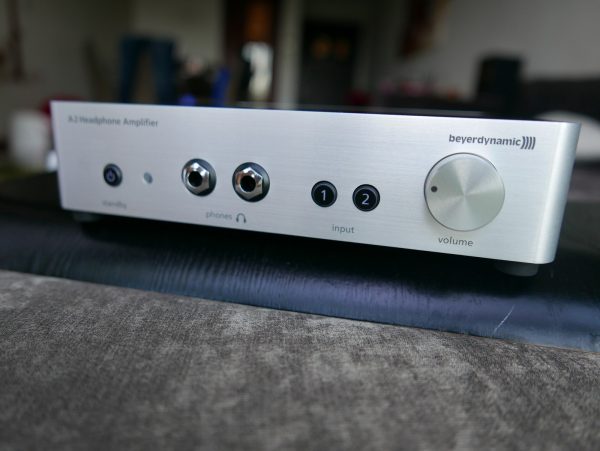 So, do I like the new T 1s? I definitely did. After days of listening to them, I've grown to like them more than when I first took them out of the box.
Perhaps this is down to "burning-in", as some purists believe, but more likely, I've learnt to stop comparing them to what I had before. As I tested the gen-two T 1s, I usually had my old ones connected, or just nearby.
If I had heard the new T 1s without owning the original, I'd have loved their presentation, which is a good combination of space, dynamics and bass. The older pair, for me, has a clearer, perhaps more neutral, take on music.
But are they better? My habits may have been formed over time by listening to the old T 1s, which I first heard back in 2010 at an IFA electronics show in Berlin. I never forgot the sound and bought a pair a few years later in Singapore.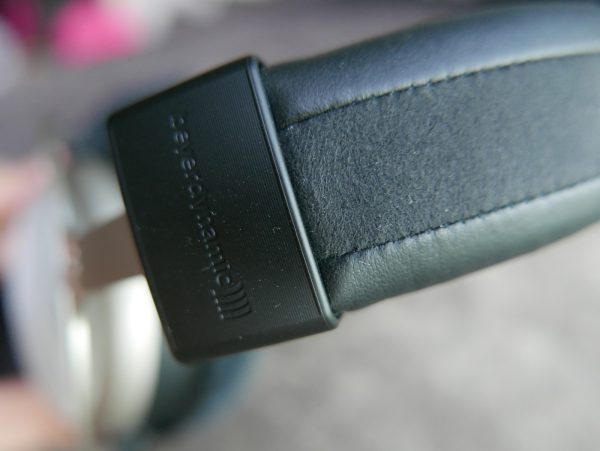 Unlike me, others may not worry so much that the head band is now made of synthetic leather, instead of real leather as before. Or that the bomb-proof metallic box that once came with the headphones has been replaced by a more practical and smaller carry case.
The head band I hardly noticed, to be honest, until I read up on the difference. Both new and old T 1s will let you listen to your favourite songs without any hint of discomfort, that's for sure.
And the metal box that came with my T 1s? It has been in my cupboard since I took out the headphones. Surely, the new case is more useful.
I think the folks at Beyerdynamic thought through these questions and decided they had to change things, even if some original T 1 owners might not be as thrilled. What are the chances of these people buying another T 1 soon, anyway?
In a way, I have to agree as well. You move with the times, with the changing tastes of users. Yes, some will still like a metal case, super transparent sound, but many want interchangeable cables and a fuller sound.
Fortunately, the new T 1s are still good. Good enough that I'd still suggest them to folks seeking a pair of top-end headphones for home use.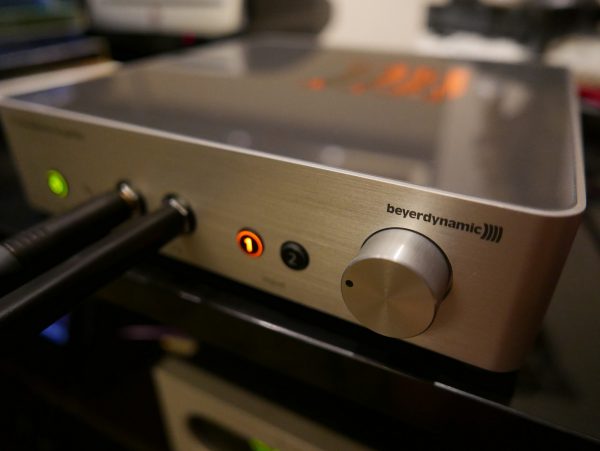 The price, however, has gone up as well. As part of a cut-price, "clear stock" deal back in 2013, I had bought my T 1s at a street price of about S$1,000.
The second-gen version is now going for S$1,799.99 at retail, which is slightly more expensive than Sennheiser's HD 800 (S$1,790). The updated HD 800 S is going for S$2,539.
As for the A 2 amp, that's not going to come cheap, either. It costs S$2,699 in Singapore. While I like it a lot, I believe you can consider a lot of other amps at the price.
Bottomline: I'd gladly listen to the new T 1s again, having been a believer in the Tesla transducers that first made their appearance in the original T 1s and are now across a range of Beyerdynamic headphones.
If you like what you hear at an audition, do find the time to shop around for an amp. Locate a suitable one for the T 1, and you'd be pretty happy with your music. Of that, I'm sure.