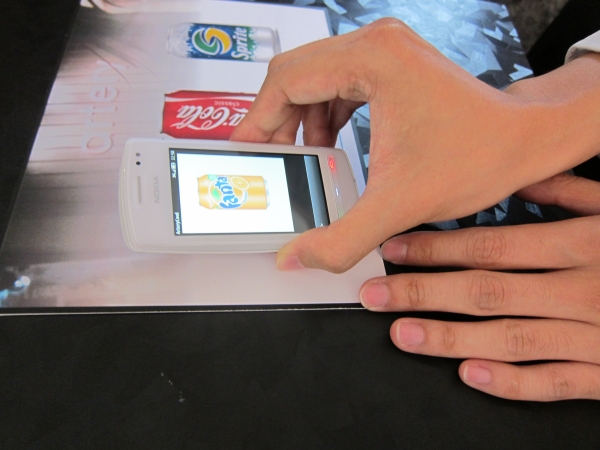 Think of Singapore's latest efforts to turn everyone's phone into a mobile wallet to pay for taxi rides, burgers and groceries, and the phrase deja vu may not be far from your mind.
As the city-state's infocomm regulator and its industry partners embark on an ambitious S$40 million project, unveiled today, to let mobile phone users here tap and pay with their phones at some 20,000 payment points by next year, they could perhaps remember a lesson or two from the past.
If they succeed, users will be able to trot out their smartphones to pay for a burger at McDonald's instead of using an ez-link card by mid-2012. A year later, in 2013, commuters may also be able to tap their phones at train station gantries to pay for their rides – if the transport authorities and companies get their act together.
But Singapore has seen numerous such trials over the years, even as places like Japan and Hong Kong have raced ahead with more advanced payment options.
Early in the last decade, publicly-funded projects here had users adding a specialised cover to a Nokia phone to pay for a cuppa wirelessly. Then trials a few years ago, in 2007, let users tap specialised phones – concept devices that are butt ugly – to pay for anything from a burger at McDonald's to a train ride.
I tested that technology when I was a reporter at The Straits Times, and the gadgetry works, I can tell you. But one thing I remember from that experience was the strange looks that the SMRT auntie at the train station gave me when I said I wanted to top up the stored value on my phone, and how the cashier at McDonald's wondered if I was trying to be a punk to tap my phone on the reader at his counter.
As valid as it was then, consumer acceptance is one important factor to get right today. Why, asked a friend today when I told him about this new payment option, would he need a phone to pay for things if he already had his credit card and ez-link card with him always?
For a mobile wallet to take off, users have to be convinced that their mobile devices are, first of all, secure, and easy to use as well. To answer my friend, a phone lets one see how much stored value he has left, which a passive card cannot. If you lose your phone, you can call up your bank to cancel it, just as you would if you lost your credit card today.
The good news is that, these days, people are more accepting when it comes to using the phone for payment and transactions. Reporters were told today that 330,000 people have downloaded the DBS mobile banking app onto their phones, which lets them check their balances, transfer funds and carry out other transactions on the go.
It helps too that the technology has improved. Near-field communications (NFC), the wireless technology that lets your phone interact with a cash register, a poster or just about anything with a wireless chip inside, was a work in progress in the past, but not now.
Another plus: credit cards and stored value cards like the ez-link card used for transit in Singapore now come with this contactless NFC feature, and thousands of merchants here already use compatible terminals that support this form of tap-and-go payment, which can be used for future NFC-compatible phones as well.
In the past, retailers' unhappiness with adding an additional contactless terminal – next to their NETS and other terminals – was one factor preventing more merchants, and thus consumers, from taking up such mobile payment options. That barrier is less of a factor now.
Then there is the ambitious plan unveiled today by the Infocomm Development Authority (IDA) – the last bit of the puzzle, it hopes. This national payment infrastructure will let banks, merchants, telcos and other interested companies connect to the technology easily, instead of having them negotiate individual agreements.
A consortium of seven companies – DBS Bank, Citibank, payment operator EZ-Link, technology vendor Gemalto and the three telcos here – were awarded the contract to run this new project today, which means this is not a project like past projects, where the telcos each ran their own trials separately with their own payment partners. The latest endeavour is more organised and less of a Wild Wild West effort.
So, what's in the way then? The most obvious is the lack of handsets supporting the tap-and-go technology.
In Apple-mad Singapore, neither the current iPhone 4 nor the upcoming iPhone 4S launching this week here comes with NFC out of the box. Samsung, another popular phone maker in Singapore, has also chosen to ship some of its high-end phones here without NFC built in, presumably because there does not seem to be enough demand for it.
This means most users here would have to resort to snapping on add-on jackets with the wireless chip embedded inside – a deal breaker especially for phone-proud Singapore users, unless this jacket is so pretty and attractive and costs little or nothing. Even so, this add-on may not give them all the functions, for example, like checking their stored value balance.
The other thing that Singapore absolutely has to get right is for the transit operators to be fully involved. If users are to start acquiring a habit of paying with their phones, they probably should start by paying for their trips every day. This is pretty much the same way ez-link cards have extended their usage from train stations to eateries near these stations and later to other outlets beyond, like printing shops and cafes, for example.
What the transport authorities and the companies they regulate have to get right is to avoid charging a hefty fee for phone makers and other technology partners to certify their devices to be ready for payment.
SingTel's vice president for consumer products, Chan Yim Leng, said as much at today's event, when she urged transport players not to impose overly expensive fees for certification, which will turn away handset makers if they find it not worth the cost to sell phone models with wireless chips inside.
She estimates that the wireless payment technology will take off here when the transit operators come onboard in 2013, hopefully when more phones with the supporting chip inside are on sale here.
But it's telling that nobody at today's event has a concrete answer to the number of devices that will ship in Singapore and support this tap and pay service, say, by next year.
In Japan, one of the few places where osaifu keitai, or wallet phones, have taken off, the technology has been helped by the country's unique, closed market. There, a telco like NTT DoCoMo could tell handset makers to develop phones that support mobile wallet chips and software, so that services can be developed quickly and effectively.
In Tokyo, I could turn up at a karaoke chain outlet like Big Echo, tap my phone at a reader and my favourite songs would automatically come on screen. In Singapore, unfortunately, the rollout of the technology is at the mercy of worldwide trends, which companies in this small market find hard to shape.
There are some good signs, to be fair. A rejuvenated Nokia, a long-time proponent of NFC, might help get more compatible phones like the well-made N9 into the pockets of users here. Similarly, Blackberry is another phone maker keen to have NFC in its phones.
These chips, after all, can do a lot more than just payment. If you see a cinema poster, reporters were told today, you can tap your phone on it and be presented with a website of show times and payment options. You can later turn up at the cinema, tap your phone on a terminal to receive your tickets virtually. When your friend shows up, you may even put your phones together for you to send one virtual ticket to his phone.
Cool? Yes. In the future, for sure. The question is how long more users really have to wait, because the technology's promises have been making their rounds for a while now. Even in tech-savvy Singapore, and despite improvements of late, proponents of these newfangled mobile wallets still have a lot of convincing to do in the coming months.