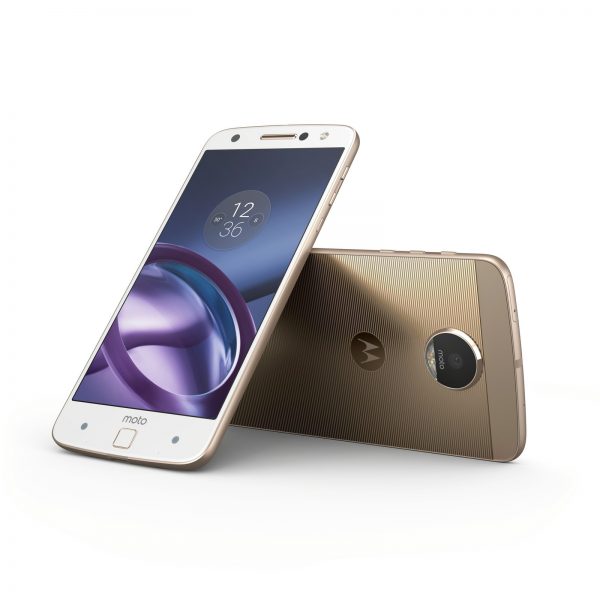 As the holiday season draws near this year, the number of flagship smartphone options is growing fast as well.
If you don't fancy Apple or Samsung, you'll soon find a familiar if unlikely name to consider – Moto. Yes, the brand once known as Motorola, which is now owned by Lenovo.
The new Moto Z launched in Singapore on Thursday is a heavy hitter, packed with the expected hardware and accessorised with a range of smart add-ons calls Moto Mods.
This is clearly a flagship phone aimed at folks who know their gear. The 5.5-inch AMOLED screen is big enough and sharp as well with a Quad HD resolution to go toe to toe with Samsung or LG's top models.
Expect zippy performance too with the Snapdragon 820 processor, an Adreno 530 graphics processor and 4GB of RAM. It helps to have a slim, no-frills Android interface, so there's no bloatware in the way either.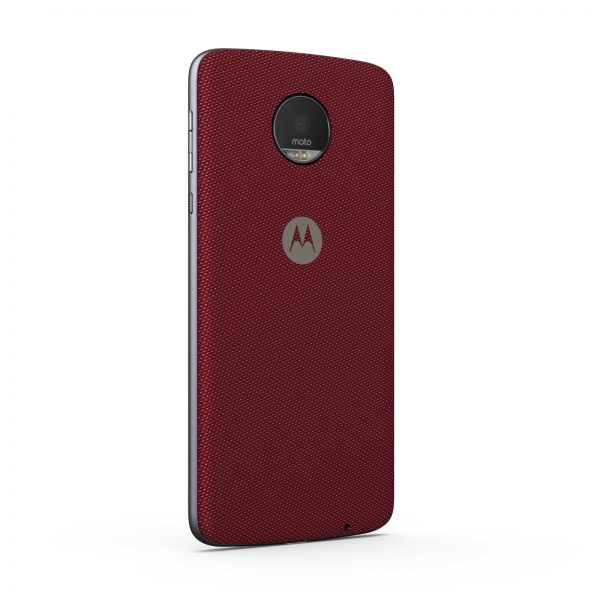 Indeed, the Android 6.0.1 "Marshmallow" interface is as close as you'd get to the stock version of Google's operating system, unless you are using a Nexus or Pixel phone from Google itself.
The Moto Z is also pretty slim, with a depth of just 5.19mm. The phone may not have the pizzazz of a Samsung Galaxy S7 edge, which remains the prettiest phone around to me, but it certainly does have its attractions.
For me, the add-ons are the key differentiator here. If you don't like the original look and feel, snap on a back cover that comes in leather or mimics oak, for example. And they each cost S$25 to S$29, not S$59, as some covers can go for now.
When I say snap on, I really mean that. Magnets on four corners of the phone hold the add-on in place, yet allows you to snap it on and off, well, snappily.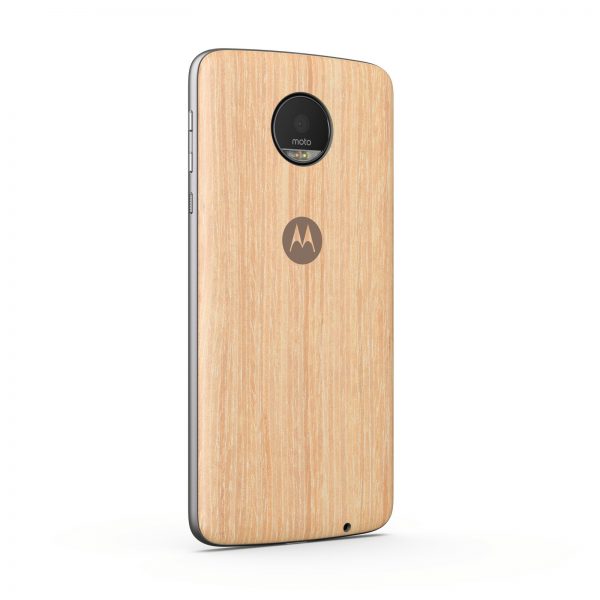 You can snap on an Incipio power pack (S$139) and the phone will automatically recognise it. No powering off or restarting the phone.
The same for a mini projector (S$399), which can throw an image on to a wall, erm, in a snap. There's also a JBL SoundBoost Speaker (S$139), which adds bass and projects sound better.
All of them connect via a slim connector on the phone itself. So, there's no fiddling with cables or Bluetooth connections. This is truly how add-ons should be. Lenovo has created a more seamless experience than, say, LG's add-ons with the G5 earlier this year.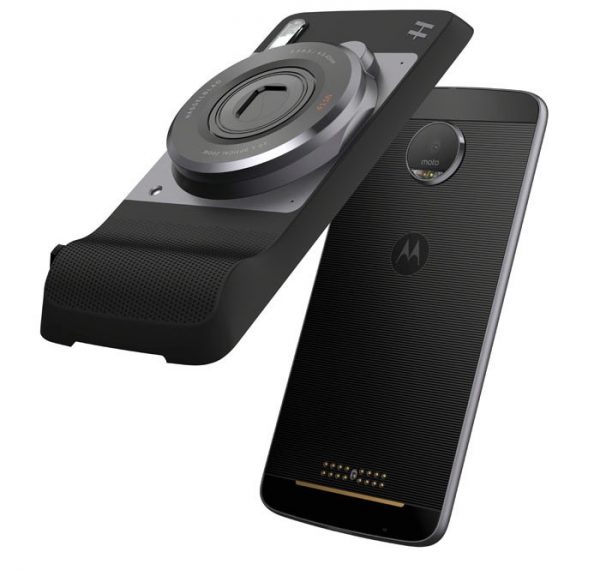 There's even a Hasselblad True Zoom Capture add-on which gives you shutter and zoom controls, as well as a handy 10x optical zoom to bolster the 13-megapixel and f1.8 aperture camera on the Moto Z itself.
Okay, this add-on costs a hefty S$459, which can net you a decent portable camera, but it's smaller and more portable. Plus, it's easier than carrying two devices, and you can instantly share your hipster cafe photos on Instagram.
And how much is the phone itself? The Moto Z's S$899 price is competitive, at a time when flagships typically go for S$1,000 or more.
None, however, will come with accessories as easy to snap on. You may not hear as much about the Moto Z as other phones in the coming months, but it's surely one to check out when it turns up in Singapore in November.
We'll have more to share about the Moto Z when we get to try it out more extensively.
CORRECTION at 29/10/2016 6:49pm: An earlier version of the story stated that the Moto Z used a Qualcomm Snapdragon 920 processor. This should be a Snapdragon 820 instead, as reflected in the updated story. We are sorry for the error.