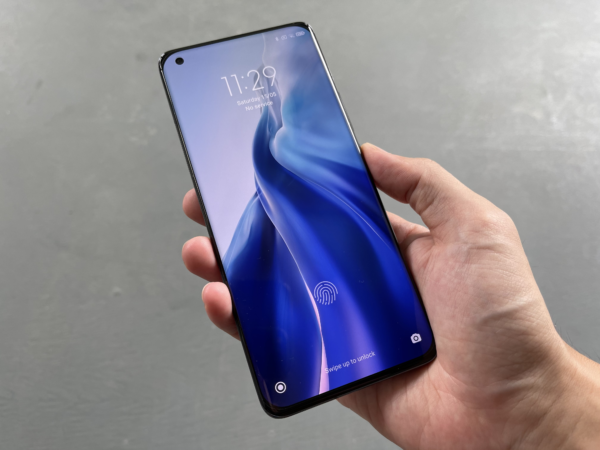 It might surprise you but Xiaomi, the world's number three smartphone maker, is the first to market with a Qualcomm Snapdragon 888 processor with its new Mi 11.
The flagship model comes packed to the gills with the latest technologies, such as a Quad HD screen that features HDR10+ capabilities and a fast 120Hz refresh rate.
The device goes for S$999 for the 8GB memory, 128GB storage variant, and S$1,099 for the 256GB. While its four-digit asking price is no chump change, it can, paradoxically, be good value. Most flagships today can cost a few hundred dollars more for similar specs.
Design and features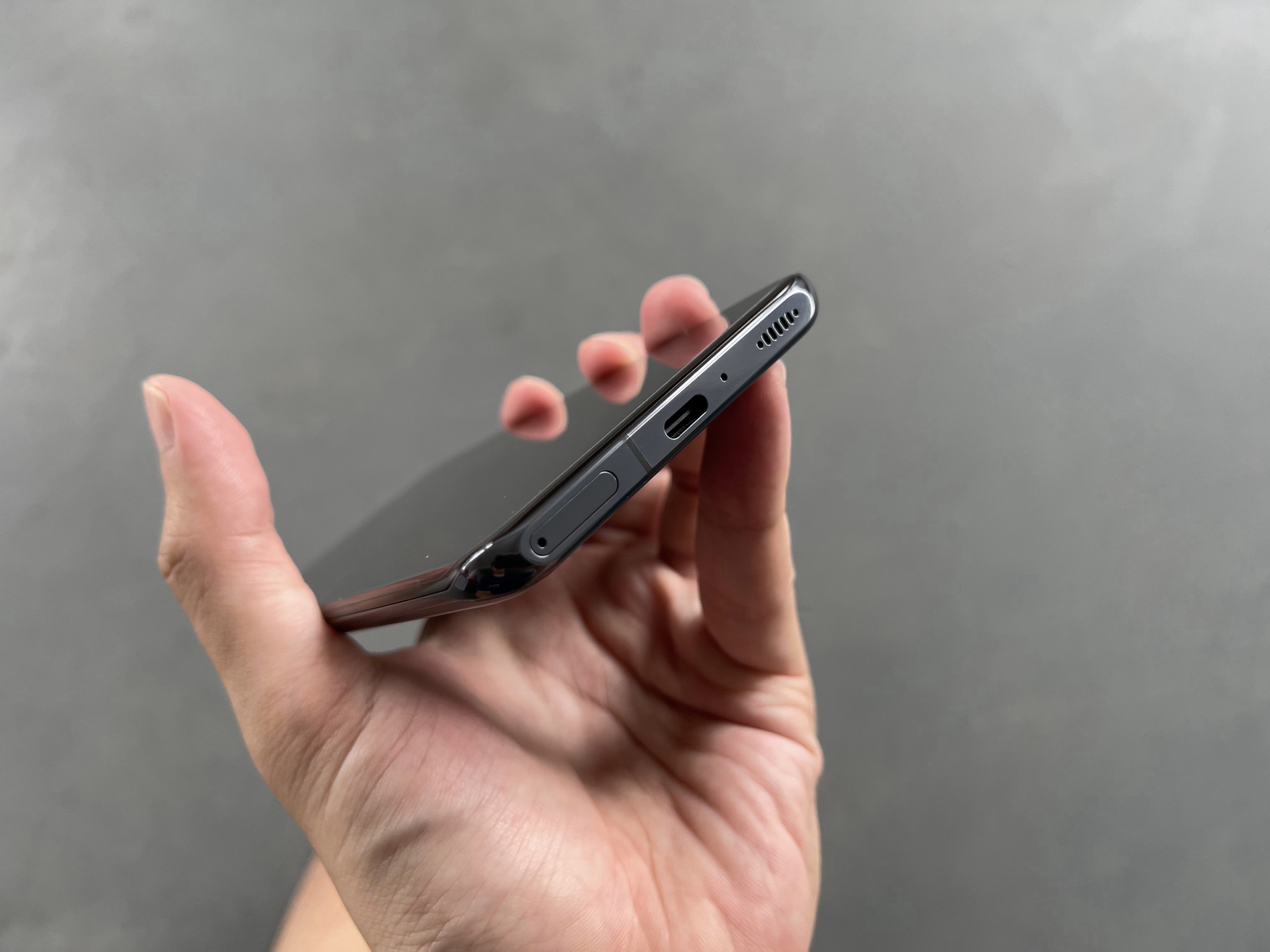 Coming in at 164.3 x 74.6 x 8.1 mm and weighing 196 grams, the Mi 11 is of average size and weight for a "phablet"-sized flagship. In fact, depending on what you compare it to (looking at you, the 228g iPhone 12 Pro Max), the device feels pretty light in my hands. Oh, how the world has changed.
The glass back of the device – toughened with Gorilla Glass 5 – feels and looks premium, while the matte finish (finally!) is an absolute darling at repelling fingerprints. Words cannot describe my satisfaction at not having to wipe down the phone after admiring its beauty. Every. Single. Time.
The review device loaned to us is in Midnight Grey, but the Mi 11 also comes in Horizon Blue and Cloud White. The device has a camera bump, like nearly every flagship in recent memory, but I am very satisfied with the balance that comes with the dual rounded rectangle design housing them.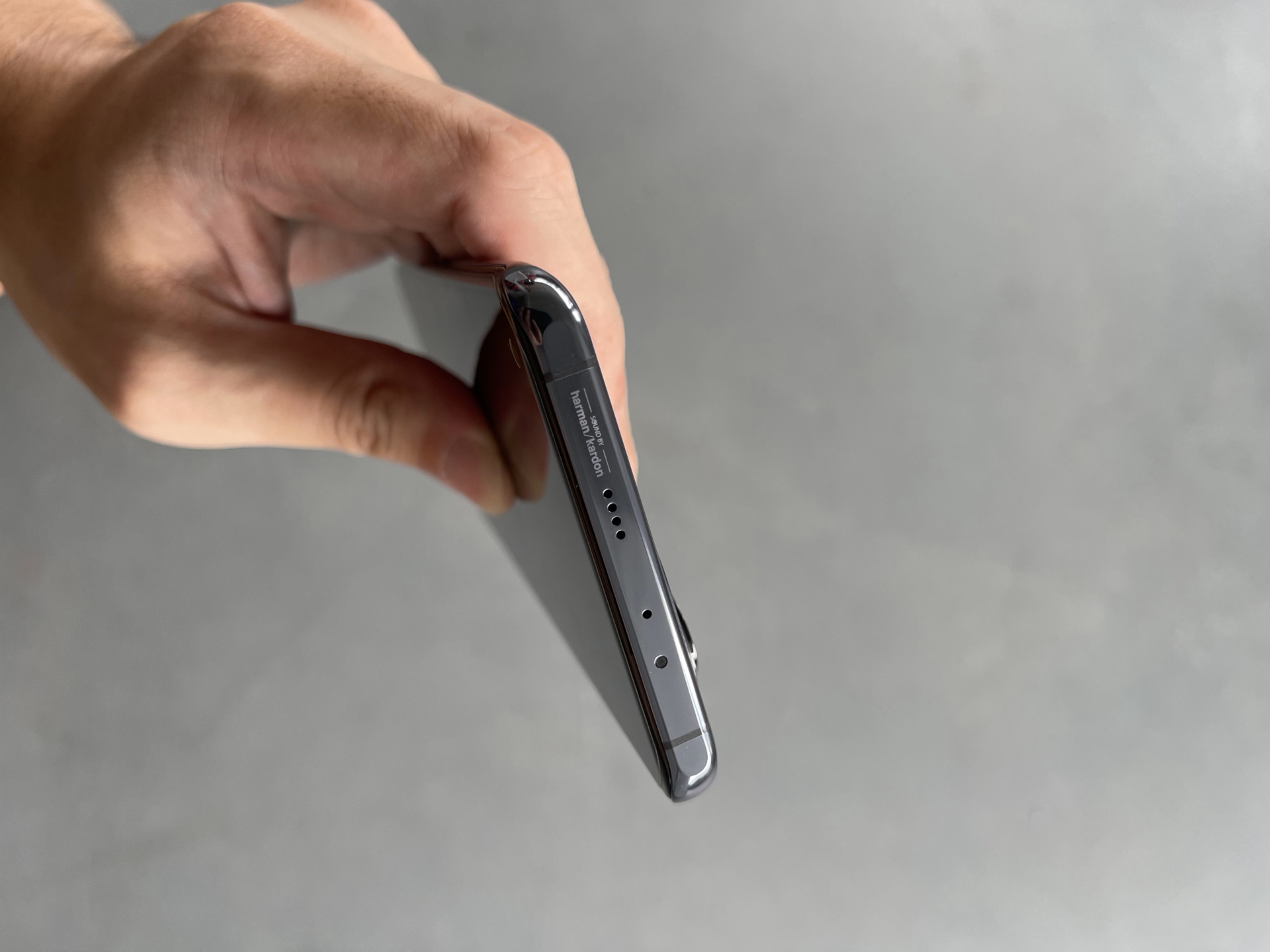 The Mi 11 features dual Harmon Kardon-tuned speakers positioned on its top and bottom widths. The treble, loudness, and clarity are on point. They are comparable to good quality notebook speakers, even if the phone setup cannot defy physics and produce thumping bass.
Xiaomi's new phone also comes with an under-display fingerprint sensor that, in my tests, recognised my finger nearly every time if I positioned it accurately. It does take a hair longer to work its magic, so the trick is to not move the finger until the screen unlocks.
The MIUI 12.5 skin over the Android 11 operating system is clean and flat. A unique feature is floating windows, which allows one to position a second app in a movable letterbox overlay above a full-screen app. Compatibility is key, however. For example, Instagram will not work in that format.
Worthy of mention is Xiaomi's dedication to including a protective case in the box of nearly every device launched. The case that came with our review set is a clear TPU one with a slight matte treatment. Nothing to shout about, but it will protect the phone from scuffles until your order for a better case arrives.
Display and battery Life
The front-facing real estate of the device is thoroughly maximised. With its 91.4 per cent screen-to-body ratio, the 6.81-inch AMOLED, Gorilla Glass Invictus-hardened display is nearly all you will see when you look at the Mi 11 right in the face.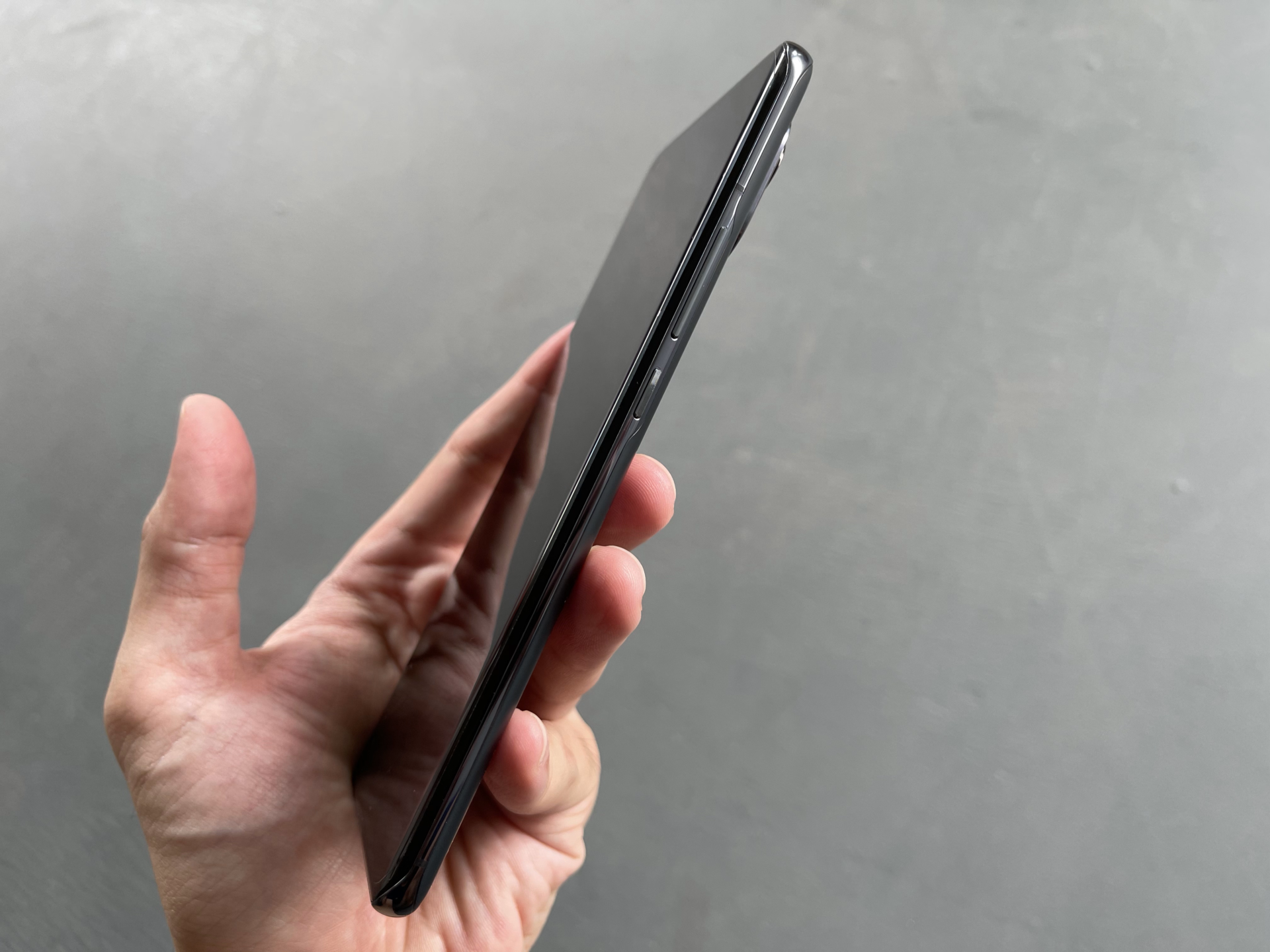 Xiaomi has opted for a curved screen that makes the Mi 11's edges look razor-thin, but the joint between the screen and body can cut into your palms after some time.
While palm rejection is very decent, content displayed on the edges of the screen can be distorted when viewed upfront. My personal preference, for usability and ergonomic reasons, is always a flat display.
The Mi 11 has a 20:9 display. While the narrower width makes it easier to hold, productivity in landscape mode is a bit of a pickle. I am also not a fan of the wider letterboxing on the left and right sides while consuming video content.
The Mi 11's AMOLED screen claim 1,500-nits for maximum brightness, and is absolutely lovely to use under shade. There is an option in settings to lower the minimum brightness to as low as 2.1 nits – nifty for when one is in a cinema, for instance.
The screen's reflectiveness does take some of the shine (pun intended) off the Mi 11's usability under direct sunlight, however. During my tests on a cloudy midday, I find myself struggling to examine shots taken.
The buttery-smooth 120Hz display is satisfying, though the maximum brightness of the display is lower than when it is running at 60Hz response rate. This is likely a nod to the battery impact of the feature. The Mi 11 also adapts by dropping to 60Hz when the display is static, to save some juice.
The Mi 11 may feature a 4,600mAh battery pack, but it can chomp through the reserves quickly if one is not careful. In my tests, battery life dropped by 15 per cent after less than an hour of picture taking, and that was with the display locked to a 60Hz refresh rate.
The saving grace is that the device is quick to charge. The Mi 11 supports 55W wired charging and 50W wireless charging. Our review box set comes with a charger – an increasingly endangered complement within a new phone bundle – and one that supports the fastest rated charge rate at that. In my tests, the device charged nearly 80 per cent of the power pack in 30 over minutes.
Camera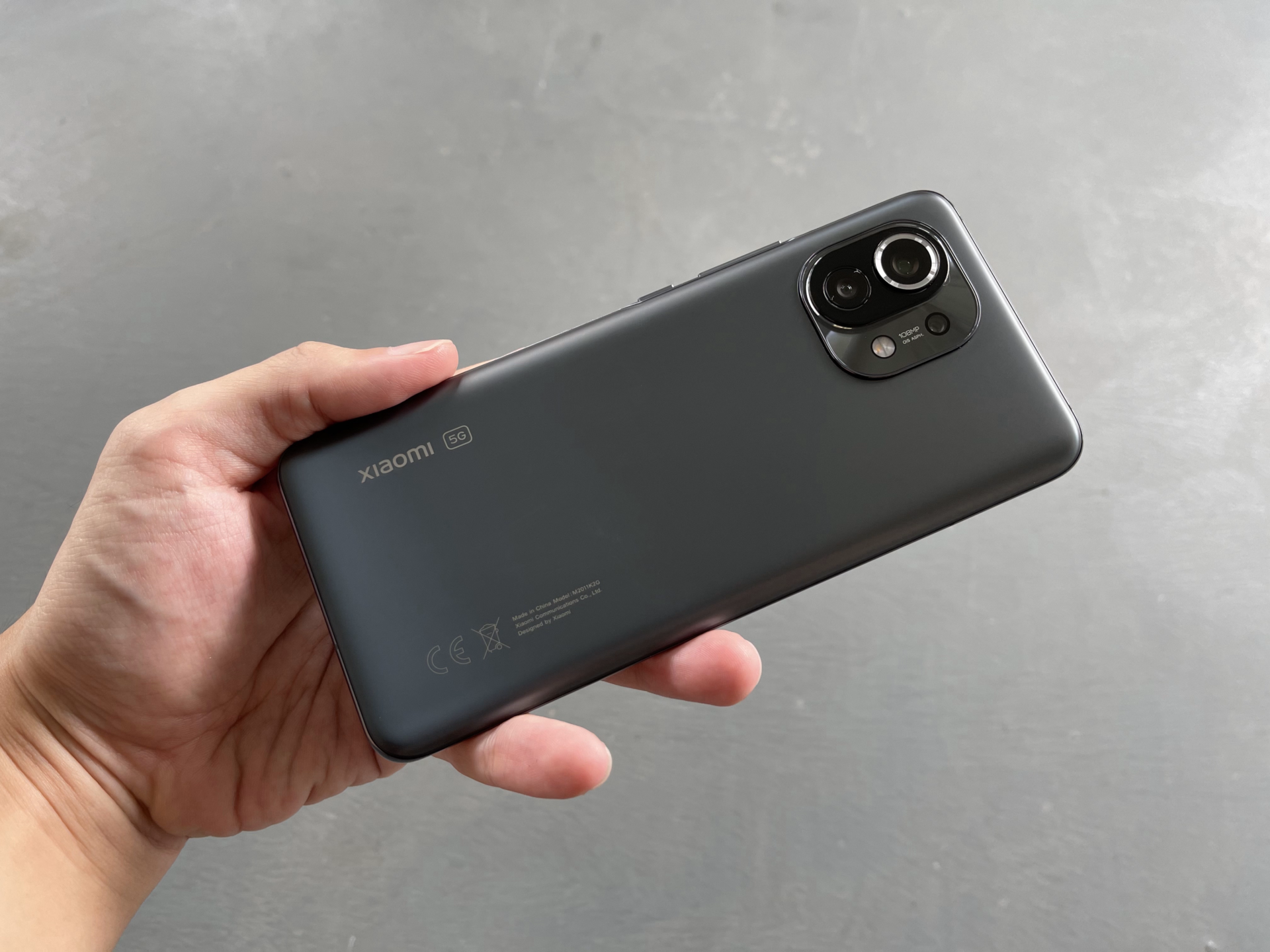 The Mi 11's main camera uses a 108-megapixel, 1/1.33-inch Samsung sensor with 0.8µm pixels – similar to the setup in the Mi 10 and Mi 10 Pro. With a Quad-Bayer RGGB filter and pixel binning, the main camera combines four adjacent pixels to produce a 27-megapixel image.
The sensor is paired with a stabilised 8-element lens. The f/1.85 aperture here is slightly narrower than the f/1.69 one on the Mi 10.
The ultrawide camera features a 13-megapixel OmniVision sensor with 1.12µm pixels and 14mm f/2.4 lens. The focus is fixed.
The (super)macro camera uses a 5-megapixel Samsung 1/5-inch sensor with 1.12µm pixels and 48mm f/2.4 telemacro lens. The autofocus works at distances between 3cm and 9cm, which means you do have to be really close to your subject for it to work.
Starting with the telemacro, it is not the usual "2.5x zoom" you find on most smart devices today. I prefer to think of it as a creative lens to capture tiny details in larger-than-life formats.
At its magnification, the image preview shifts even as you breathe. Take some time to frame and capture a few shots, or you may find creative latitude combining its use with a mobile tripod.
The inclusion of a special-use telemacro lens leaves the Mi 11 with its main and ultrawide cameras (in addition to the front-facing camera) to capture most of your other moments in life. If I had my way, I'd rather have the Mi 11 stick to a telephoto lens for versatility.
Xiaomi helpfully includes 2x, 5x, 10x, and 30x zoom modes in the camera app, but make no mistake – they are digitally cropped from the main camera output.
Conclusion
The Xiaomi Mi 11 is an all-rounded flagship priced lower than the competition. The matte back is an excellent design choice. Its body is reminiscent of every modern flagship and passes the test, but the curved edge screen is a design choice that some users may not like.
The battery is capacious, but will probably just nearly get you through the day. The cameras are plenty good for general use, but lack a general-use telephoto lens, and just a teeny bit imperfect for a near 4-digit sticker price.
I will personally top up for a no-compromise, top-of-the-line product, but that is also because I have reservations about the screen design.
The midrange segment has also grown exponentially – give the handsets at the S$500 price point a try, and decide if you can accept their compromises before putting down twice the cash for this competent device.