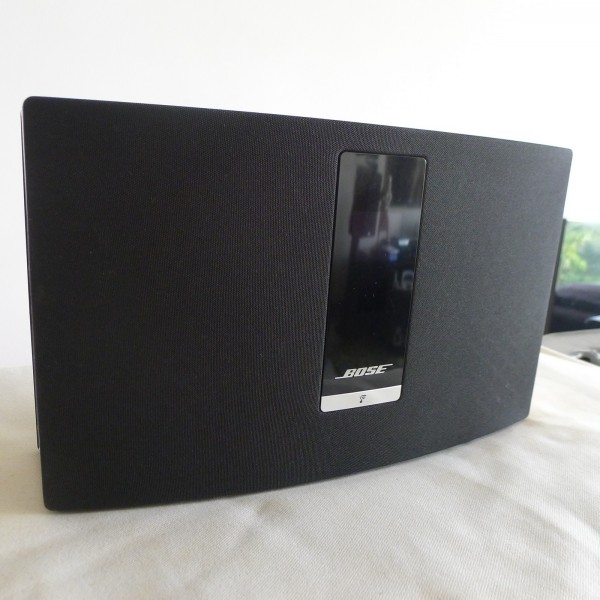 Like Bose's other compact systems, the new SoundTouch 20 looks simple on first glance and promises ease of use.
What works in its favour is an interface that is pretty much as idiot-proof as you can get with streaming music. What holds it back are the usual issues with small speakers as well as a lack of support for more music formats.
But first, the positives. The Wi-Fi-enabled SoundTouch 20 lets you set everything up from a smartphone app, which you can download onto your iOS or Android device.
Like many Wi-Fi-based systems, the SoundTouch lets your phone look up the speaker, then connect up to your local Wi-Fi network to start streaming music over the Internet as well as your local network.
The SoundTouch 20 works well to let users connect up within minutes. Just make sure you get your Wi-Fi network password ready, because if you key in the wrong one, you'd have to repeat the entire process from scratch, that is, to put the speaker into setup mode.
Once in, however, the simple interface on the Bose app will be easy enough to use for anyone. Particularly useful are the presets, which you can set, say, to play particular tracks or to tune in to a radio station.
You just need to select one of these six presets and your music starts playing. This corresponds with six buttons on the player itself, so if your grandmother wants to play her favourite Internet radio station, she can do so by pressing one of them, without needing a smartphone.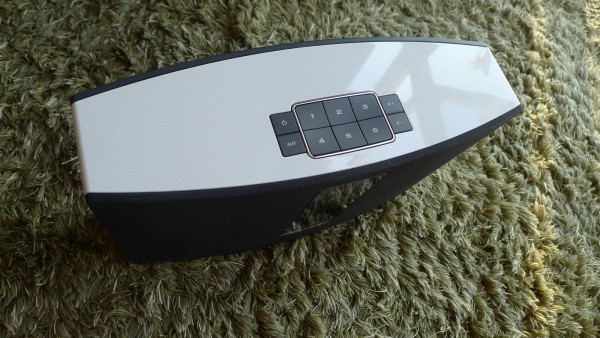 If there's one thing I didn't like, it's that you have to sign up with a Bose account to use the device. Fortunately, this same sign-on gives you one-click access to a trial on the Deezer streaming service. With this, you are ready to start playing music almost instantly.
If you have a Spotify account, you can also connect up easily. The other sources of streaming music are from your local network computers running iTunes or Windows Media Player.
There's no Bluetooth support, so you're out of luck if you want to stream from your Android smartphone. iPhone users, though, can stream directly to the speaker using AirPlay.
There's an Ethernet port included, so if you have a network switch nearby, the best connection is always via a cable rather than wireless, because of the interference issues you may face.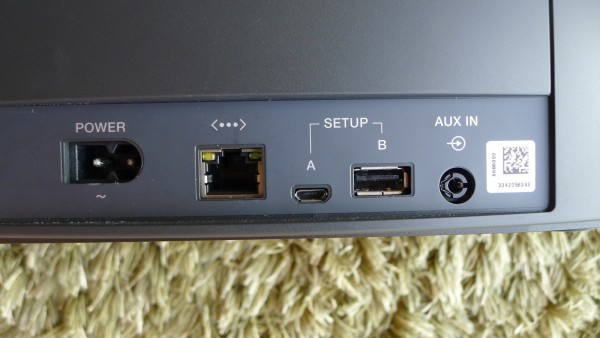 To my surprise, Bose has only adopted the dated Wireless B and G, instead of newer Wireless N standards when it comes to Wi-Fi. There's also no 5GHz support, so you have to fight with your neighbours on the often congested 2.4GHz channels.
Fortunately, I didn't face any issues during my tests. All the tracks I tried, including ones from Deezer, didn't have any stuttering issues. Still, it would not have cost Bose a lot more to add 5GHz and Wireless N support to avoid any potential interference issues.
How does the SoundTouch 20 sound? Well, it's quite a familiar Bose sound. Rich in the mid-range, especially with vocals, so it should gain instant fans in lovers of pop music.
Push up the volume and it stays clear without any hint of distortion until things are really too loud to be listened to. No issues if you're using the speaker in small rooms, that's for sure.
What you won't expect from small speakers of this size, however, is truly room-filling sound, or sound that makes the speakers seem to "disappear" in a nice illusion.
When I played some tracks from Jazz in a Pawnshop and Sonny Rollins' Saxaphone Colossus albums, the saxophone sounded adequately smooth but in all, things lacked scale as you'd expect.
Certainly, the sound still seem "trapped" in the speaker. This is especially obvious if you listen to it in a large living room. The sound is also not "3D" enough, with the lack of enough depth to give a sense of a live performance.
Maybe that's being tough on a small speaker. Bose does do the mid-range well and in the SoundTouch 20, it is repeating a formula that has won it many fans over the years. When I played back some tracks from Faye Wong, they certainly displayed some of the nuances in her vocals.
Another thing Bose isn't is bass-heavy. Thankfully, we are spared the over-played and bloated low-end that is in many poorly-tuned speakers. If vocals are your thing, then the SoundTouch 20 could interest you.
Certainly, it doesn't sound half bad. It's just that it doesn't transcend the limitations of small speakers.
Speaking of that, how does the S$639 SoundTouch 20 compare to rivals in the expensive small speaker arena, such as the S$590 B&W T7?
Both suffer from the limitations of being physically small. But I'd say the T7 had a tad more control with its Class D amplifiers. The B&W, however, lacks the solid build of the Bose unit and the OLED display at the front.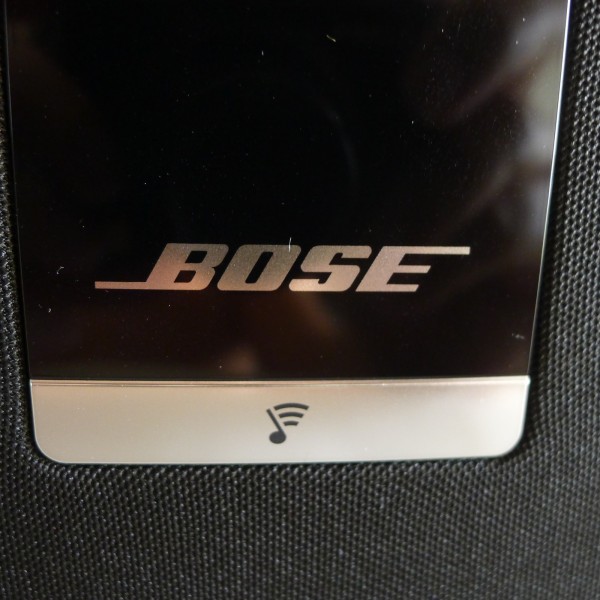 The SoundTouch 20 also connects via Wi-Fi and can be part of a multi-room setup, while the B&W is a simpler Bluetooth-only device. The Bose has a handy remote for folks who don't use a smartphone, but the B&W doesn't.
However, simplicity can be a blessing as well. The B&W unit lets you stream FLAC lossless tracks or any format that is stored on your smartphone, including Android variants.
The SoundTouch 20 only works with AirPlay on iOS devices for direct streaming. Over Wi-Fi, it only plays back a limited number of formats, such as MP3, WMA, AAC and Apple Lossless.
The lack of support for FLAC is glaring, especially if you are not on the Apple bandwagon and use the open lossless format for your music tracks.
So while the SoundTouch 20 plays to the strengths that Bose has won fans over with in the past, it may have missed a chance to truly embrace the streaming music revolution without wider support for formats and streaming interfaces.
If you are a Bose fan, it provides the company's familiar sound with new streaming capabilities. However, if you are new to Bose or streaming altogether, it's worth the trouble to explore beyond the SoundTouch 20.