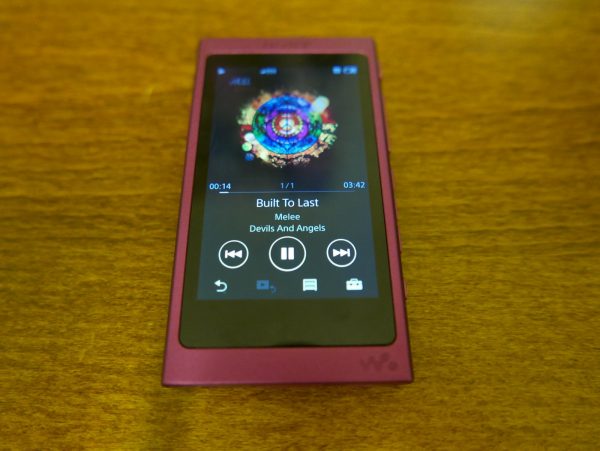 The Walkman A series has been Sony's affordable digital audio player series for a while now. It's been trying to convince users to shell out a bit more for a better audio experience than what their phones can offer.
The latest in the lineup, the NW-A30 is the most souped up of the lot. Though it retains a fashion-conscious vibe with bright colours, like the pink one Sony sent us to try out, the new player offers respectable performance the moment you power it up.
First, the interface. There's a nice touch screen now, instead of forcing you to navigate around with physical buttons. And it's not a hastily slapped on display, either, because the 3.1-incher comes with a handy 800 x 480 pixels for resolution.
That's sharp enough for showing lines of text and simple graphics, like album art. I particularly like that some albums like Teruo Goto and Jun Satsuma's But Beautiful have both English and Japanese text neatly in place. The screen does a good job with that.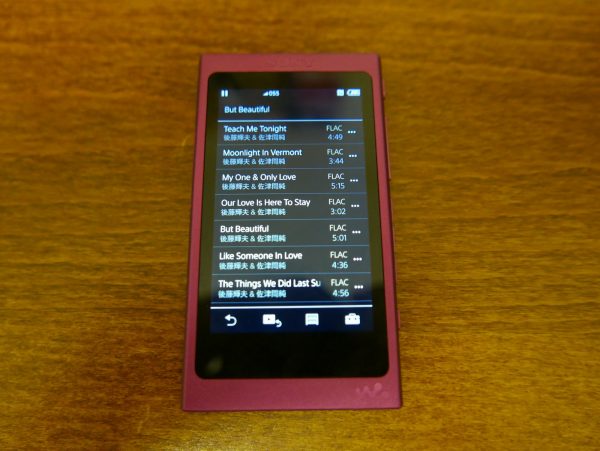 The software is Sony-proprietary, so there's no Android like in the top-end NW-ZX2 from last year. No issue, actually, because the NW-A30 works fine with a Windows 10 PC. All I did was drag and drop tracks over, with the player connected to the PC's USB port.
If you are a fan of formats like DSD (Direct Stream Digital), you'd be happy to know the NW-A30 supports that. It also does the usual FLAC, Apple Lossless and AIFF as well, so formats shouldn't be a big issue.
Playing back a variety of tracks in these formats, I was pretty satisfied with the performance. If you are looking for clarity and a fair amount of detail extraction, the NW-A30 will likely surpass your smartphone's.
It doesn't stand out particularly against a very competitive mid-end range of rival players, but neither is it a slouch.
What I like is that the sound doesn't seem overly "enhanced", which is common for many such players. As such, you don't get treble that is grating or bass that bombs.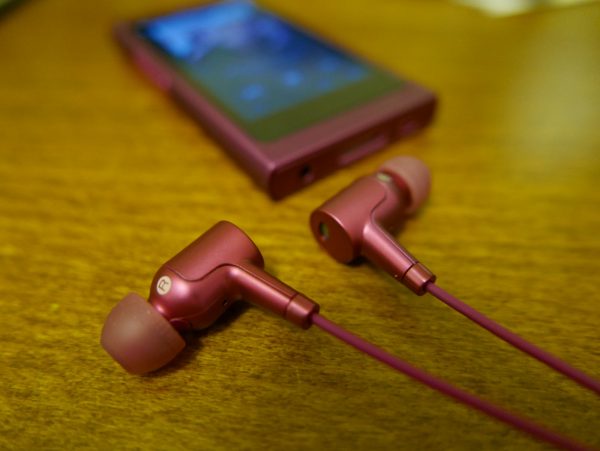 I will say this, though: the accompanying earphones which come with the player – the specific NW-A30 model I had was the NW-A36HN – could have done with less of a lean sound.
Some tracks, like on Diana Krall's Live in Paris album could have sounded fuller. Indeed, they did, when I plugged in my trusty old Audio Technica noise-cancelling earphones.
I'm happy to report that vocals stand out when they should, the multiple layers of sound from various instruments don't feel messily stacked up and generally, the NW-A30 has sufficient grip on materials.
Like its more expensive cousins, the player offers up Sony's S-Master HX digital amplifier, though the company shares little about it. The NW-A30 is also said to be equipped with five POSCAP capacitors, which strengthen the power supply, cutting distortion and noise.
I didn't have a chance to compare directly with Sony's more expensive players, so I'd have to rely on memory what I heard before, say on the NW-ZX2.
The main difference is in the slight details. For example, a saxophone can end up with just a bit more depth, a tad bit richer and moodier on a higher-end model.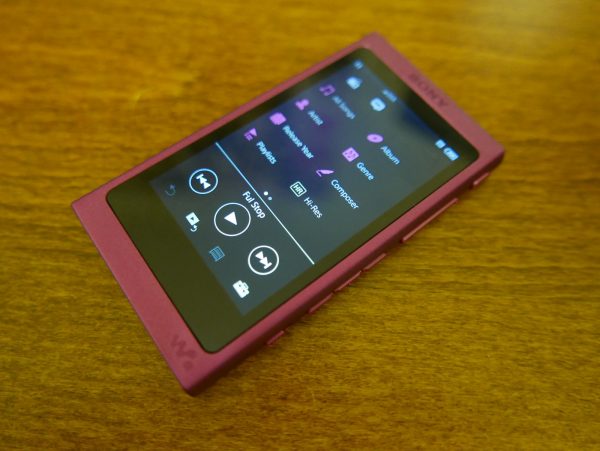 While most material such as jazz vocals and pop grooves should not trip up the NW-A30, some extremes also wake you up to the limitations onboard.
Fire up the Interstellar soundtrack, for example, and Hans Zimmer's blaring horns and deep bass challenge the best systems to hold things together while locking in the emotion of a scene. In the NW-A30, the strain is a little more obvious.
But I come back to clarity. Speed as well. The NW-A30 keeps pace and keeps control most of the time, delivering an accomplished performance you'd be satisfied with, if not bowled over by.
One more thing I'd like to have on the 98-gram player is support for aptX on Bluetooth, which promises improved wireless audio. This is important for folks investing in increasingly common Bluetooth headphones, such as B&W's P5 Wireless from last year.
I have no issue with the battery life, which is rated at 27 hours for FLAC (24-bit/192kHz tracks) with noise cancellation turned on. Just make sure you juice up fully before a flight or commute, because it can take a few hours to do so.
What else can Sony improve on? Oh, the buttons on the right side of the player are a little retro, if functional. There's a hold button, for example. And you have to get used to what button does what, as they are all close by.
The price is still unavailable on the Sony Singapore website at the time of writing. However, in Japan, it is going for 33,880 yen (S$450) for this 32GB version with the included earphones.
That's quite a price jump, considering the older NW-A20 is only going for S$299. To be fair, the new player does impress with its touch screen and styling that's closer to the company's more expensive Walkman models.
I'd say bring your earphones down to a Sony shop to test things out. If you don't need the included earphones, which promise active noise cancellation, look for a version of the NW-A30 that's cheaper.